Ever dreamed of making big changes to your home on wheels? In this ongoing video series, our resident RV expert tackles remodeling his 5th wheel travel trailer. Watch the demo process in this video and following along each month to see the makeover process from start to finish.
Top Tips from this RV advice video
Removing old furniture and any dining booths is the first step in any RV demo
Use the correct tools to remove all of the screws and mounting hardware
Screws used in RV construction are usually combination screws or square-head screws – be sure you use the correct sized bit
If you carefully remove old flooring you can use it as a template for new flooring you'd like to put in
Helpful tools when removing carpeting include a razor knife, a staple puller and a pair of pliers
Making a template for other areas that were not previously carpeted is helpful when you get to the install process
Remove all staples before ensuring it is smooth, clean, flat and dry – no foreign material should be present
Use a latex fortified product to fill any cracks or holes then sand to smooth
Clean the floor surface thoroughly to ensure your new flooring adheres correctly
---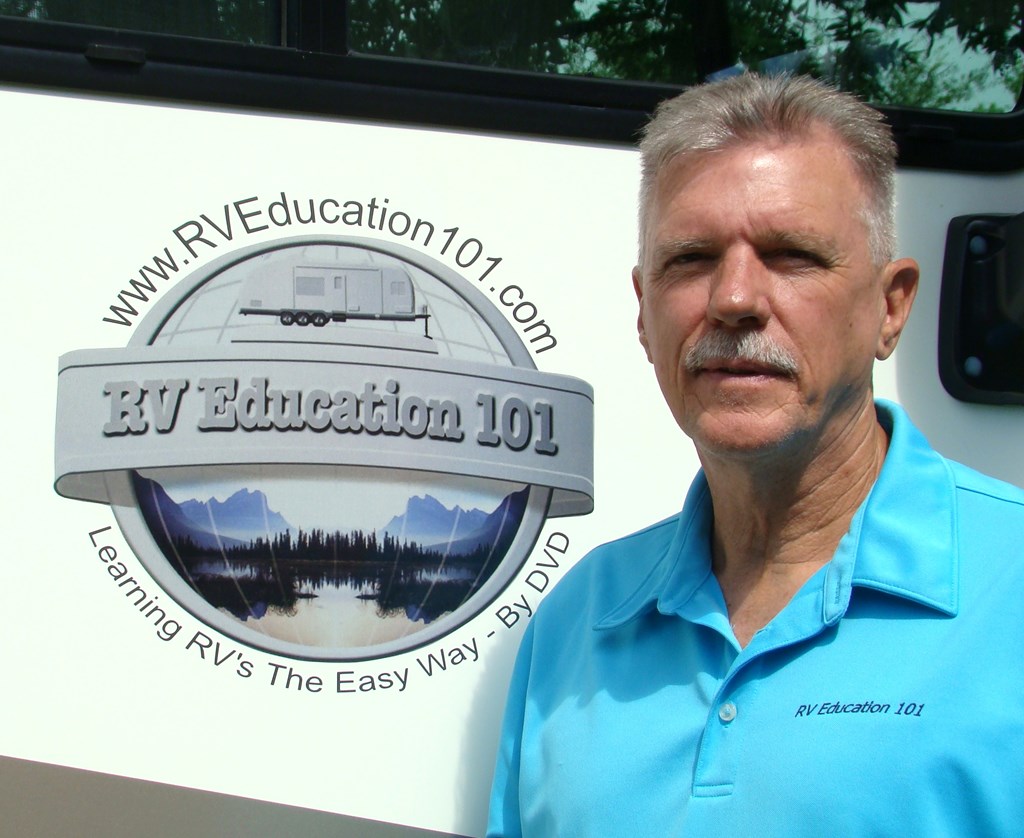 KOA's resident RV expert, Mark Polk, and his wife Dawn started RV Education 101 in 1999. Since that time RV Education 101 has helped educate millions of RV owners and RV enthusiasts on how to properly and safely use and maintain their RV. Mark's favorite past times are RVing in their 35-foot Type A motorhome, and restoring vintage RVs, classic cars and trucks. For more information on how to learn about RVs the easy way, visit RV Education 101. Be sure to check out their RV Online Training Site too!
---