In this RV how-to video our resident RV expert highlights some common problems RV owners experience at campgrounds and how to solve them.
The RV life is about hitting the road, enjoying time with friends and family and freely exploring places near and far. It also doesn't come without its share of challenges, including those you face when you arrive at the campground. RV expert Mark Polk highlights some common problems RV owners might face at their favorite campground and offers a few solutions.
Top Tips From This Video
Electrical service can vary at campgrounds so keeping an assortment of electrical adapters is essential to making set up a breeze
Sewer connections can also vary in a variety of ways so be sure to have different hoses and adapters on hand

A universal sewer fitting will fit a variety of sewer connections
Be sure to keep a few different lengths of sewer hoses with you to be prepared for different layouts

If you're having issues with outlets not working, be sure to check your main GFCI to see if it has tripped

This is typical found in the bathroom or kitchen area
Hit the reset button to get your outlets working again

If the campground circuit breaker is tripping where your RV power cord is plugged in it is most likely you're exceeding the breaker's capacity

Keep in mind that running certain items at the same time can make you exceed the capacity

TV connection issues can be caused by your TV or because you need to change the settings to access channels
---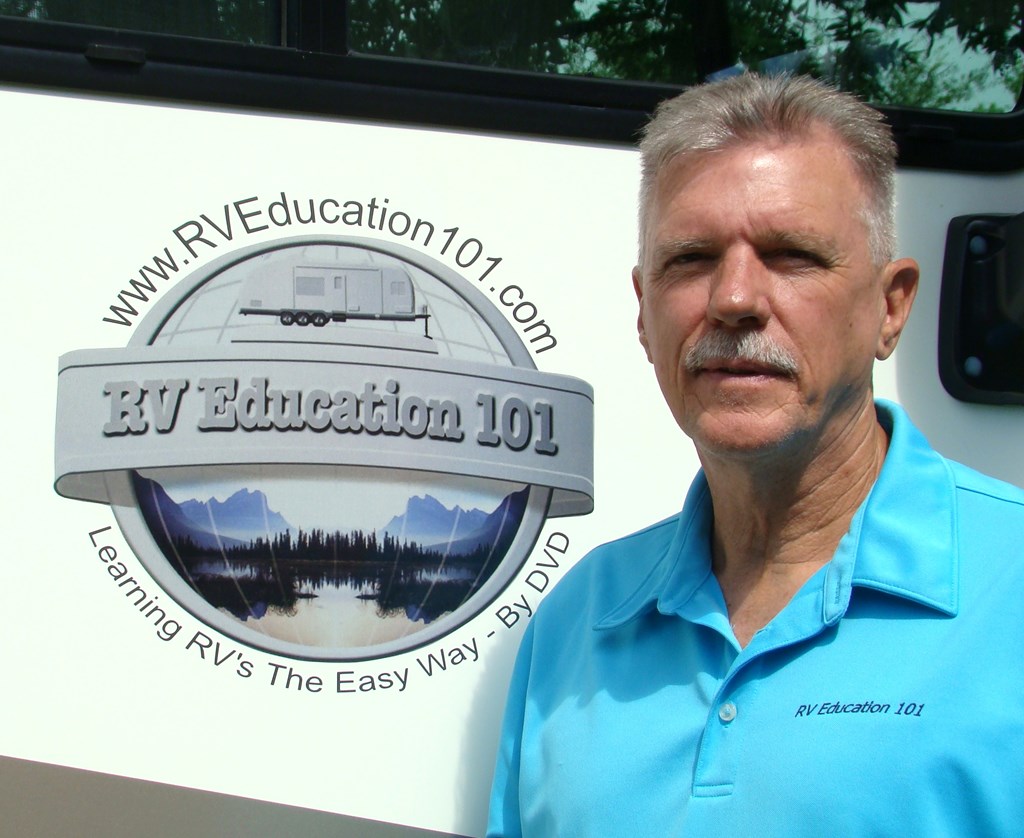 KOA's resident RV expert, Mark Polk, and his wife Dawn started RV Education 101 in 1999. Since that time RV Education 101 has helped educate millions of RV owners and RV enthusiasts on how to properly and safely use and maintain their RV. Mark's favorite past times are RVing in their 35-foot Type A motorhome, and restoring vintage RVs, classic cars and trucks. For more information on how to learn about RVs the easy way, visit RV Education 101. Be sure to check out their RV Online Training Site too!
---