Learn what tools and supplies an RV expert never leaves home without.
When you travel in your RV you never know what tools or supplies you might need to get you out of a jam. In this video RV expert Mark Polk discusses what he keeps in his RV toolbox and what essential RV supplies are always on hand for travel to his favorite KOA campground.
Top Tips From This Video
A 3/8th inch ratchet and socket set can be used in a variety of ways

Look for a set that includes a screwdriver is possible

A half-inch drive ratchet, extension and socket helps to remove the water heater drain plug after every trip
An assortment of common hand tools are essential

Standard and metric wrenches
Adjustable wrench
Needle-nose pliers
Regular pliers
Vise grips
Diagonal cutters
Hammer
Utility Knife

Consider carrying a cordless drill with assorted bits and nut drives
A battery filler will help you extend the life of your RV batteries
Gloves, safety glass and sandpaper are also helpful for caring for your RV batteries
Keep a couple of funnels handy for adding fluids and sanitizing your water system
A small LED flashlight is a must for your toolbox
A tire inflation gauge with a dual foot design that can check high air pressure is a must have supply
Another essential, a digital volt meter has a number of uses in and out of your RV
A digital line monitor is kept in the RV to monitor your AC voltage
Consider a surge protector to keep your RV safe from the pedestal
Just in case, keep caulk and roof repair kits handy
A special case for assorted electrical tools is helpful
Keep safety glasses on hand for using power tools or checking batteries
A portable lithium battery jump box is great just in case
A road hazard kit will help in emergencies
Spray lubricant can be used for anything on the RV that needs lubrication or is making an annoying squeak
Shop towels and duct tape are always suggested
---
About the Expert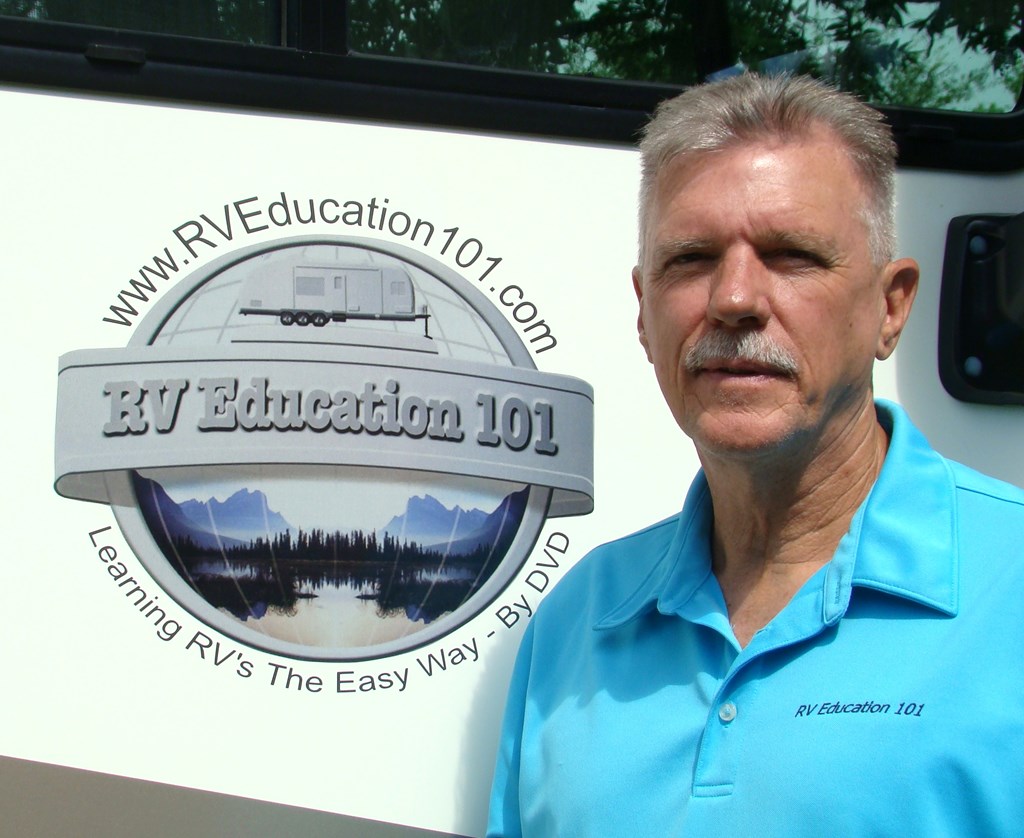 KOA's resident RV expert, Mark Polk, and his wife Dawn started RV Education 101 in 1999. Since that time RV Education 101 has helped educate millions of RV owners and RV enthusiasts on how to properly and safely use and maintain their RV. Mark's favorite past times are RVing in their 35-foot Type A motorhome, and restoring vintage RVs, classic cars and trucks. For more information on using, enjoying and maintaining your RV visit RV Education 101.
---