In this video Mark Polk demonstrates an easy method to help you remember the proper way to use a fire extinguisher.
Always remember if you have a fire in your RV do not risk your personal safety or the safety of others attempting to put a fire out.
Top Tips From This Video
Use the acronym PASS to help you remember how to properly operate a fire extinguisher

Pull the pin located at the top of the fire extinguisher
Aim the nozzle at the base of the fire, not at the top of the flame
Squeeze the handle or trigger, standing about eight feet away from the fire
Sweep the nozzle at the base of the fire until it goes out

Save people before property
Call 911 if you're unable to put out the fire within the first minute
Don't allow children to use a fire extinguisher
---
About the Expert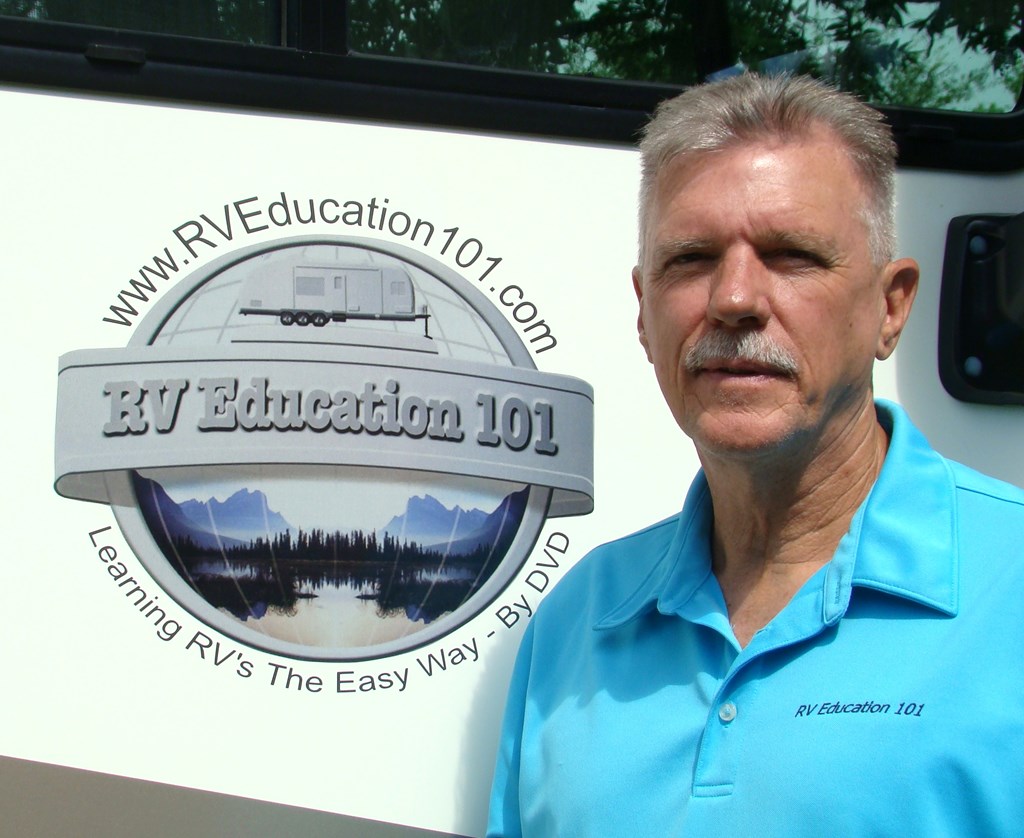 KOA's resident RV expert, Mark Polk, and his wife Dawn started RV Education 101 in 1999. Since that time RV Education 101 has helped educate millions of RV owners and RV enthusiasts on how to properly and safely use and maintain their RV. Mark's favorite past times are RVing in their 35-foot Type A motorhome, and restoring vintage RVs, classic cars and trucks. For more information on using, enjoying and maintaining your RV visit RV Education 101.
---