Stay safe in your RV by learning about carbon monoxide safety in this video from an RV expert.
Carbon Monoxide is the number one cause of poisoning deaths each year in the United States. Do you know how to recognize the symptoms?
Top Tips From This Video
Deadly carbon monoxide created when any fuel is burned including gasoline, propane, natural gas, wood and coal
Carbon monoxide in RVs usually results from:

Exhaust leaks from a vehicle engine of generator
Improper use of portable gas powered heaters
A neighbor's vehicle or generator when camping in close campers

Purchase a carbon monoxide detector meant for RVs and test each time your use your RV
Replace the batteries in your detectors each time you change your clocks for daylight savings time
Inspect the exhaust systems before using your generator each time
Be sure to avoid leaving windows and roof vents open near generators
Follow all directions and warning when using gas powered heaters
Never use the range burners or ovens to heat your RV
When using your range be sure to ensure you have proper ventalation
Carbon monoxide systems include:

Dizziness
Vomiting
Nausea
Muscular twitching
Intense headache
Throbbing in the temples
Weakness and sleepiness
Inability to think coherently
Please take a minute to review some important safety information about RVs and CO gas. We've created a "quick guide," available to download here.
---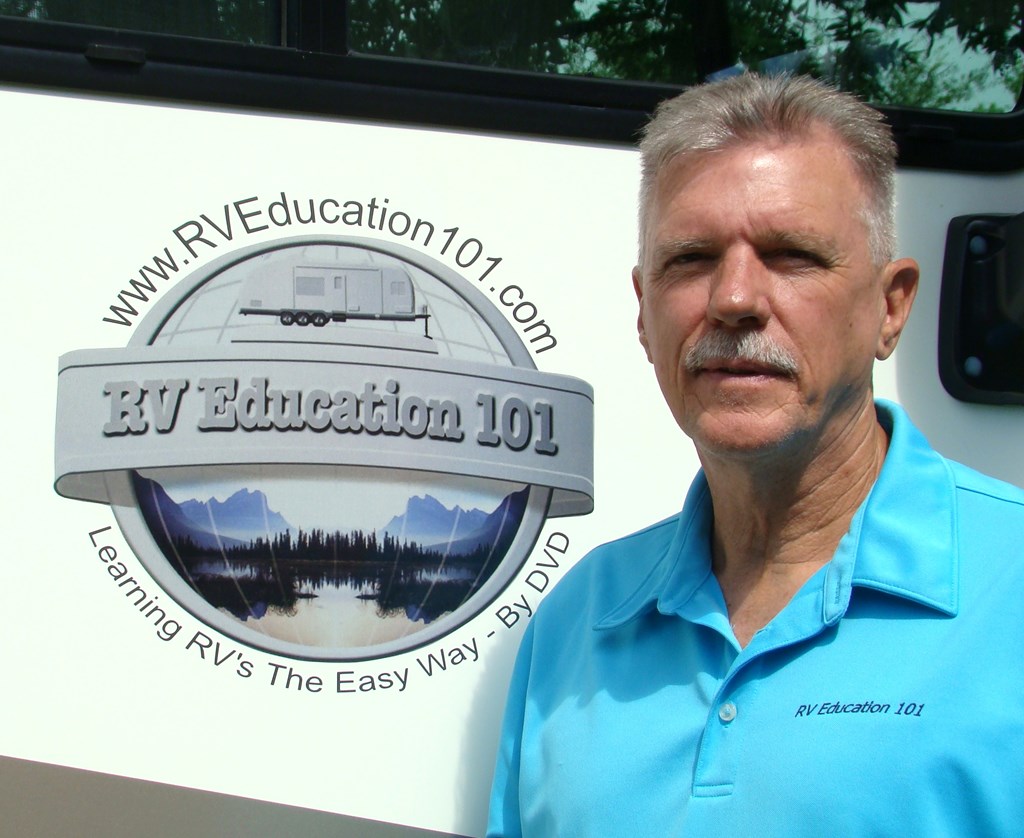 KOA's resident RV expert, Mark Polk, and his wife Dawn started RV Education 101 in 1999. Since that time RV Education 101 has helped educate millions of RV owners and RV enthusiasts on how to properly and safely use and maintain their RV. Mark's favorite past times are RVing in their 35-foot Type A motorhome, and restoring vintage RVs, classic cars and trucks. For more information on how to learn about RVs the easy way, visit RV Education 101 and their RV Online Training site.
---