Do you have an RV window that's damaged or has a bad seal? Watch this video to learn how to easy it is to reseal or replace your RV windows.
Believe it or not resealing or even replacing an RV window isn't as difficult as you might think. In this informative video, RV expert Mark Polk shows you how it's done so you can save time and money – and hit the road for you next KOA camping trip sooner than later!
Top Tips From This Video
Using a Seal-Tite Foamcore Window Kit you'll have everything you need to do your own window repairs
Seal-Tite Foamcore requires no trimming, will not sag or ooze and has excellent temperature resistance in both hot and cold climates
The included sealant is easy to apply, yet clears dry to ensure a clean repair
To replace and reseal, remove the screws on the interior of the RV window frame and remove the clamp ring before removing the window

Use two people, one inside and one outside, to remove the window safely

Once the window is removed, remove the old sealant from the window and from the RV itself using the putty knife provided in your kit
Clean your window and the RV exterior with a suitable cleaner such as denatured alcohol
If your unit has a metal exterior, inspect and replace any old staples
Install the new Seal-Tite Foamcore sealant by starting at the bottom where the  components weep holes are located – be sure to leave no gaps
Position your roll about 1/8 inch from the window edge and overlap 3/8 of an inch where it meets at the bottom
When reinstalling your window, use two people to reinstall the clamp ring and screws
Finish the process by applying sealant to the top of the window frame and around the upper window radius
Use water and your finger to smooth the seal
---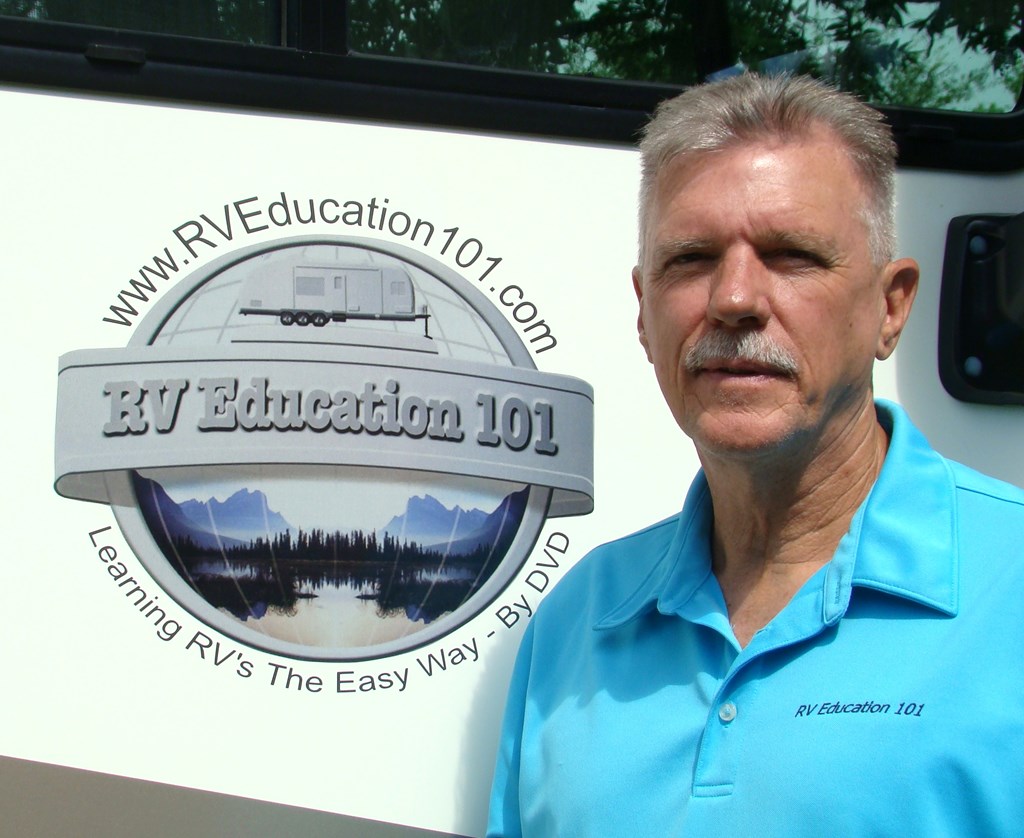 KOA's resident RV expert, Mark Polk, and his wife Dawn started RV Education 101 in 1999. Since that time RV Education 101 has helped educate millions of RV owners and RV enthusiasts on how to properly and safely use and maintain their RV. Mark's favorite past times are RVing in their 35-foot Type A motorhome, and restoring vintage RVs, classic cars and trucks. For more information on how to learn about RVs the easy way, visit RV Education 101 and their RV Online Training site.
---