KOA RV expert Mark Polk shares tips and tricks for making your camping experience as seamless as possible.
A big part of the RV camping experience is the campground experience. In this informative RV video, RV Expert Mark Polk offers some tips and tricks to help make your KOA campground experiences the best they can be. In the video, you'll find a quick run-down of tips.
Top Tips From This Video
Make reservations in advance so you always have a site waiting
Plan to stop traveling with plenty of light to make set-up easier
When you arrive, ask any questions you may have about the site to help easy the potential stress of pulling in
Make sure the electrical source is compatible with your RV's electrical system
If it's hot, request a shaded site if possible
Check for any overhead obstacles or impediments that could interfere with any slide-outs or awnings
Use a quality surge protector to defend against fluctuations in voltage that occur depending on the overall demand
Keep a variety of electrical adapters and an extension cord on hand
Use a water pressure regulator to prevent damage to your plumbing system from high water pressure – connect it at the source
Have a variety of hoses on hand to account for different campground set-ups
Always keep a different colored hose for uses other than supplying the RV
If you're leaving the campground for more than a few minutes, turn the water supply off
Have a 10 foot and 20 foot sewer hose available as well as a variety of adapters
For convenience on the road or in the driveway before you go, we're also offering this downloadable, printable tip sheet that you can have in-hand for easy reference.
---
About the Expert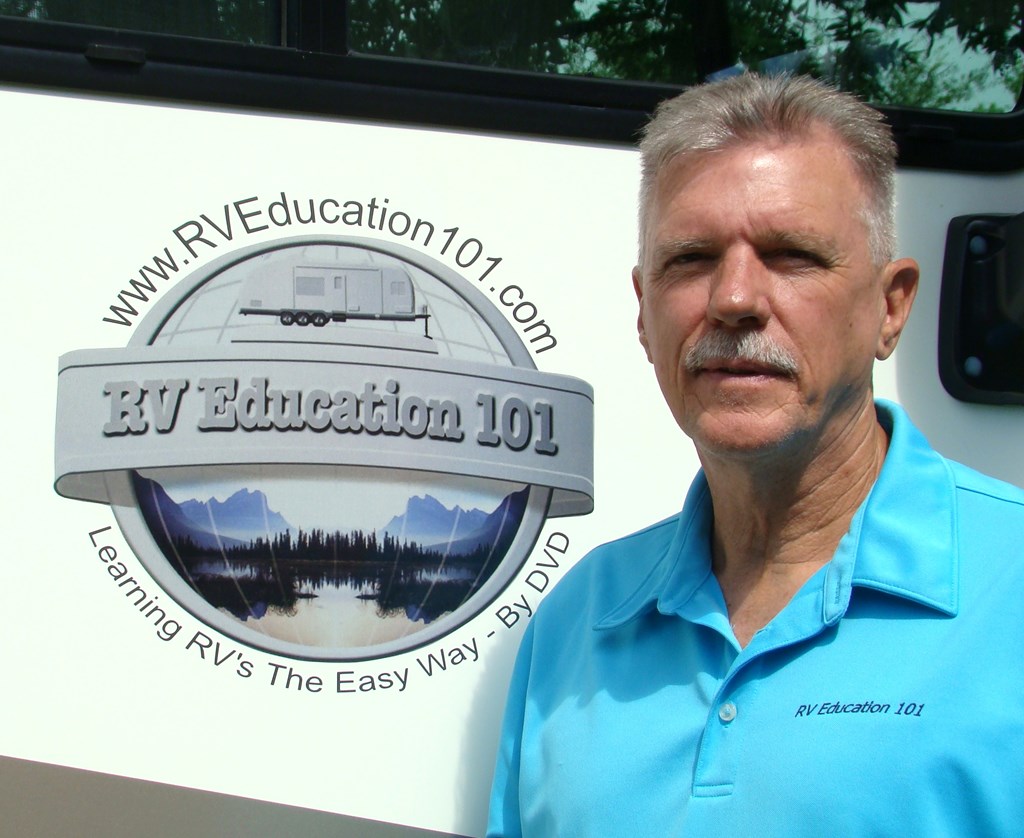 KOA's resident RV expert, Mark Polk, and his wife Dawn started RV Education 101 in 1999. Since that time RV Education 101 has helped educate millions of RV owners and RV enthusiasts on how to properly and safely use and maintain their RV. Mark's favorite past times are RVing in their 35-foot Type A motorhome, and restoring vintage RVs, classic cars and trucks. For more information on using, enjoying and maintaining your RV visit RV Education 101.
---