Whether you're purchasing a used RV or already own a rig, it's a good idea to know how to check for water damage. A few simple checks done periodically can be the difference between quick fixes and expensive, time consuming repairs. In this RV how to video, our RV expert demonstrates how he checks for water damage on his RV.
Top Tips From This Video
Water damage is one of the biggest problems RVs encounter as rigs are usually continually exposed to the elements
Ever seam and seal on your RV has a potential to let water in so be sure to take your time when inspecting your rig
Look for any discoloration and soft spots on the ceiling around all roof dents, air conditioners, TV antenna, plumbing vents and any other opening – this indicate advanced water damage
Check all the walls and wallpaper for obvious damage
Identify the location of outside cutouts, then check the same spots inside your RV
Open all overhead cabinets and check the top corner where the wall meets the ceiling
If you have a cab-over-bed area in your RV be sure to check this area by removing the mattress
Check outside storage areas and repair any warn or damaged seals
On the roof of your RV check for any soft spots – especially around seams and openings
Look and feel around the outside the RV to check for any delamination – if you feel the outside fiber glass move at all it is delaminated
Take your time and look closely for any areas where water could get in
---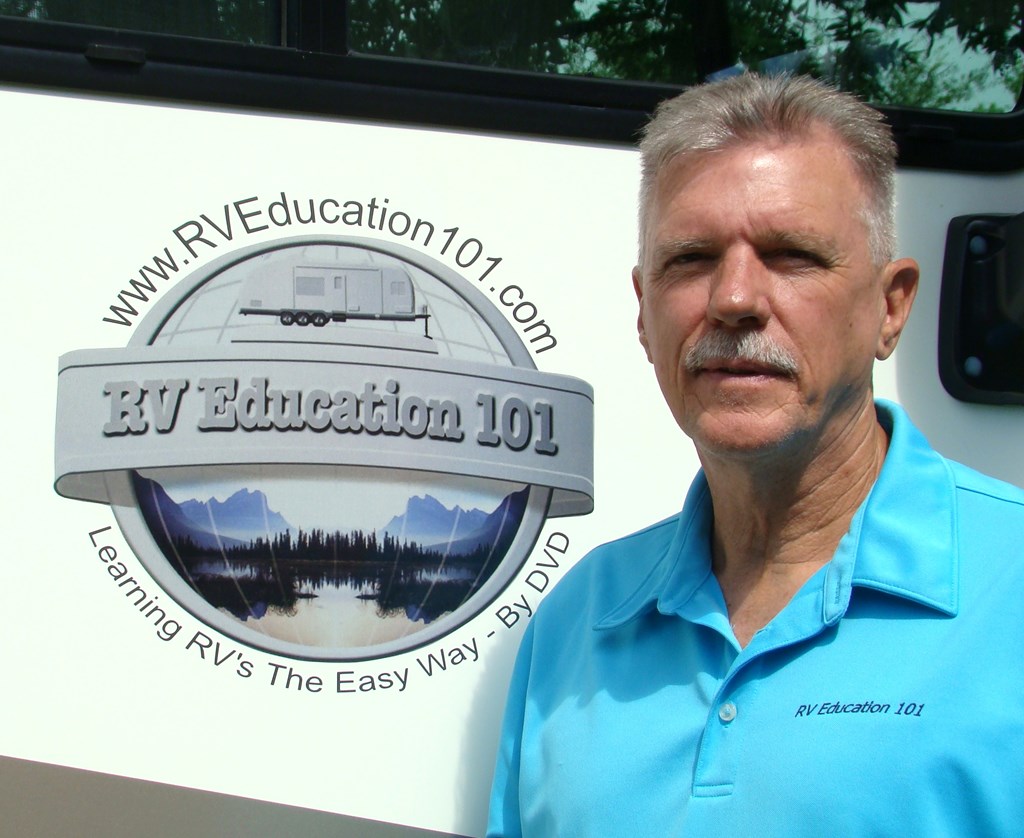 KOA's resident RV expert, Mark Polk, and his wife Dawn started RV Education 101 in 1999. Since that time RV Education 101 has helped educate millions of RV owners and RV enthusiasts on how to properly and safely use and maintain their RV. Mark's favorite past times are RVing in their 35-foot Type A motorhome, and restoring vintage RVs, classic cars and trucks. For more information on how to learn about RVs the easy way, visit RV Education 101. Be sure to check out their RV Online Training Site too!
---