Not all RV sewer hoses are created equal. In this video with RV expert Mark Polk you'll learn everything you need to know about RV sewer hoses and adapters.
If you're looking at purchasing an RV, you might not have thought about RV sewer hoses. This critical piece of RVing equipment is something that you might want to put more than a little thought in to. Watch this video for tips, tricks and everything you need to know about RV sewer hoses and adapters.
Top Tips From This Video
Most sewer hoses are constructed with a coil wire and plastic or vinyl wrap that comes in difference thickness – the thicker the wrap, the better the hose will hold up
Some RV sewer hoses require you to install a sewer hose fitting on the end which can be difficult

Purchasing a hose with a sizing ring makes the job of installing fittings much easier
You can purchases threaded fittings that create leak-free connection when tightented
The easiest sewer hose fitting to work with are the factory installed fittings that rotate to make your connections easy and secure

The shortest hose, a two-foot compartment hose, works well on tight offset drain outlets in a sewer compartment
Extension hoses come in various lengths to create campground connections no matter where you need to hook up
Depending on how your RV waste valves are designed, you can purchase different fittings and adapters to make connections
To store your sewer hose, use drip caps and compress your hoses
---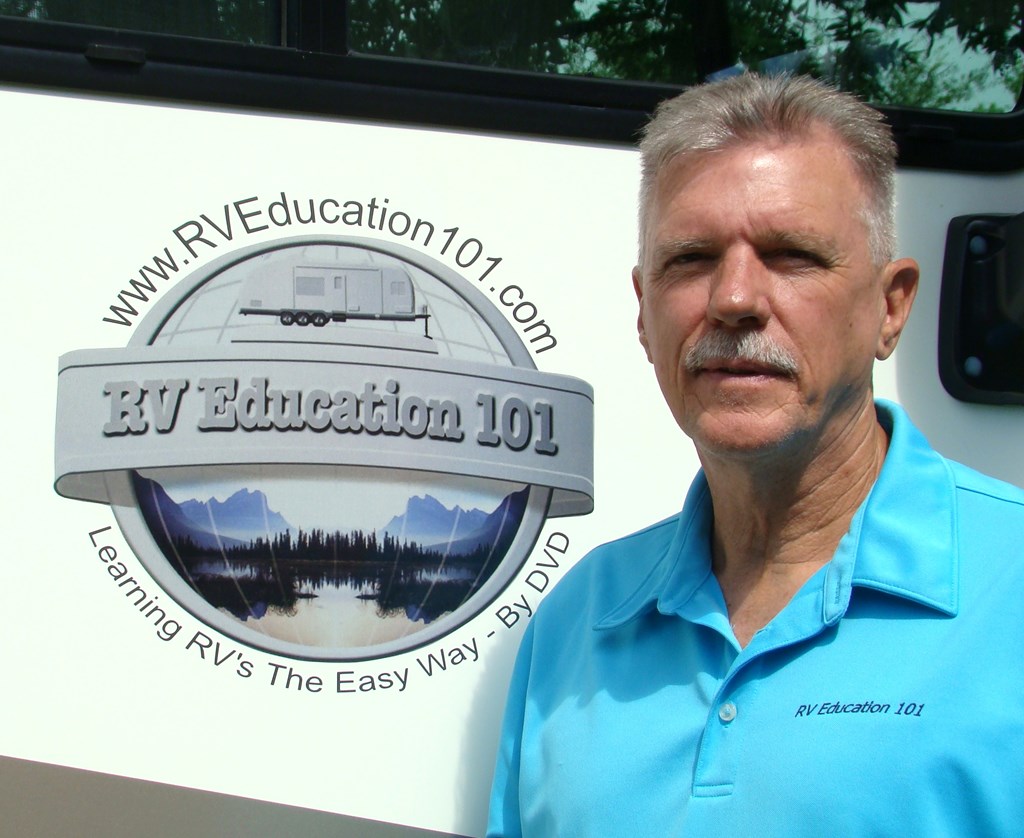 KOA's resident RV expert, Mark Polk, and his wife Dawn started RV Education 101 in 1999. Since that time RV Education 101 has helped educate millions of RV owners and RV enthusiasts on how to properly and safely use and maintain their RV. Mark's favorite past times are RVing in their 35-foot Type A motorhome, and restoring vintage RVs, classic cars and trucks. For more information on how to learn about RVs the easy way, visit RV Education 101. Be sure to check out their RV Online Training Site too!
---