From the deserts of New Mexico to the arctic lakes of Canada, North America is filled with incredible diversity in terms of geology, climate and scenery. It's also rich with quirky destinations of all shapes and sizes, from ghost towns and nostalgic museums to the closest thing to real life Willy Wonka you're likely to find. As wildly different as these places are, the common thread they all share is just how unusual they are.
1. International UFO Museum and Research Center, Roswell, New Mexico
When driving through the heart of New Mexico, suddenly everything becomes alien-themed. Welcome to Roswell, home of the infamous alleged UFO crash of 1947. The incident is so infamous, in fact, that it single-handedly transformed the town into America's go-to destination for all things extra terrestrial. It's easy to spend a whole week meandering through all of Roswell's eccentric businesses, but at the center of it all is the can't-miss International UFO Museum and Research Center. For a small fee, guests can take a deep dive into the history of that fateful crash, its subsequent events, conspiracy theories, personal accounts from Roswell residents and much more. The whole facility is meticulously well stocked and immersive, and honestly, paints quite the convincing picture of visitors from outer space.
Nearby KOAs:
Carlsbad KOA Holiday
Alamogordo / White Sands KOA Journey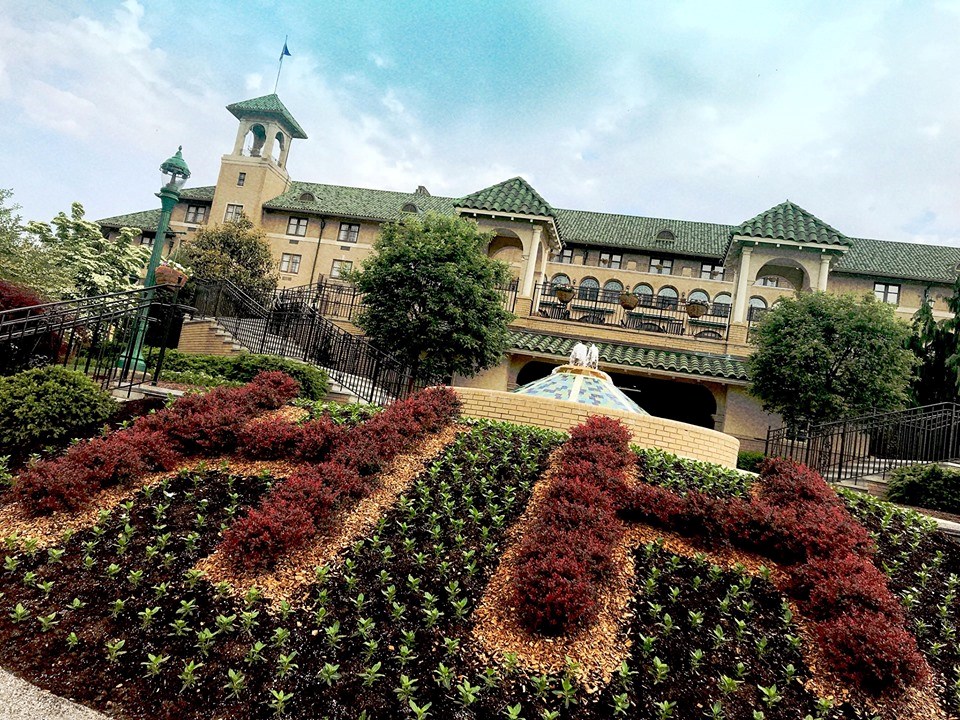 2. The Hotel Hershey, Hershey, Pennsylvania
The entire town of Hershey, Pennsylvania, where the air is fragrant with milk chocolate, is a trip, and the crown jewel of the whole cocoa community is the surprisingly ornate Hotel Hershey perched at the top of the hill. Overlooking Hersheypark and the World of Chocolate, both of which are worth a visit for rides and activities, the hotel is as rich with history as it is with chocolate. Milton Hershey's dream hotel came to fruition in the '30s, designed by architect D. Paul Witmer and modeled after properties in the Mediterranean. The 170-room hotel is decked out with a Spanish-style patio, tiled floors, pastoral mural paintings and a huge water fountain. Whether you're staying here or not, it's a beautiful place to luxuriate and drink in the sights, or drink in the chocolate martinis at Iberian Lounge, a cozy fireplace-equipped bar that looks like something out of the game Clue.
Nearby KOAs:
Elizabethtown / Hershey KOA Holiday
Jonestown / Hershey NE KOA Journey
3. Terlingua Ghost Town, Texas
Deep in the heart of West Texas, just outside of remote Big Bend National Park, Terlingua is a quirky blast from the past that transports visitors back to the area's robust mining era. Now a sleepy little roadside ghost town, the mining is long gone but can still be felt with a stroll around old school buildings, churches and wells. The Big Bend Holiday Hotel is now at the core of the community, featuring several boutique, art-filled rooms, along with a cute breakfast cafe and the Starlight Theatre restaurant and saloon. As the name implies, live music is a frequent fixture here, as is modern spins on Tex-Mex cuisine like chicken-fried wild boar strips with beer gravy, tequila-marinated quail and margaritas made with smoky sotol.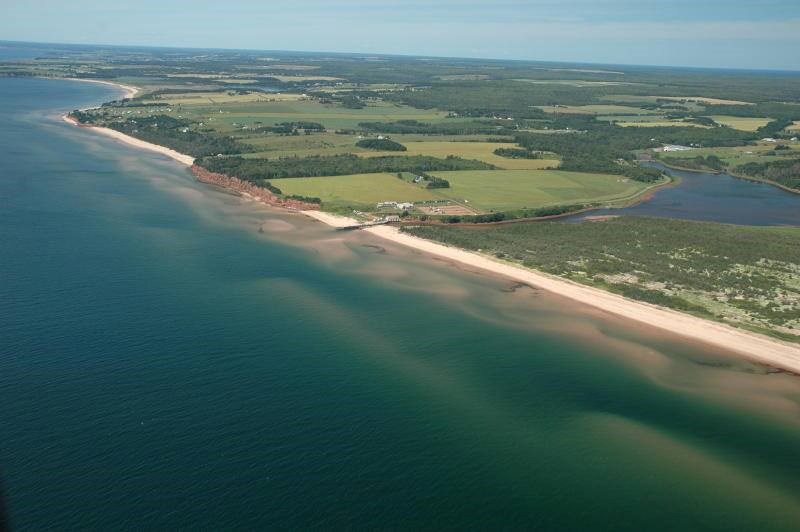 4. Basin Head, Prince Edward Island
For as small as the province is, Prince Edward Island really packs it in with quirky destinations and attractions. Chief among them is Basin Head Provincial Park, the most action-packed beach anywhere on the island. Sure, there's a pristine sandy beach, but Basin Head offers much more. There are hilly sand dunes, a fisheries museum and, most popularly, a bridge that beach-goers can jump off of into the water. Depending on the tide, the jump can be a quick drop or a steep—and intimidating—plummet, but either way, it's an adrenaline-packed blast.
Nearby KOAs:
Borden / Summerside KOA Journey
Cavendish KOA Holiday
Cornwall / Charlottetown KOA Holiday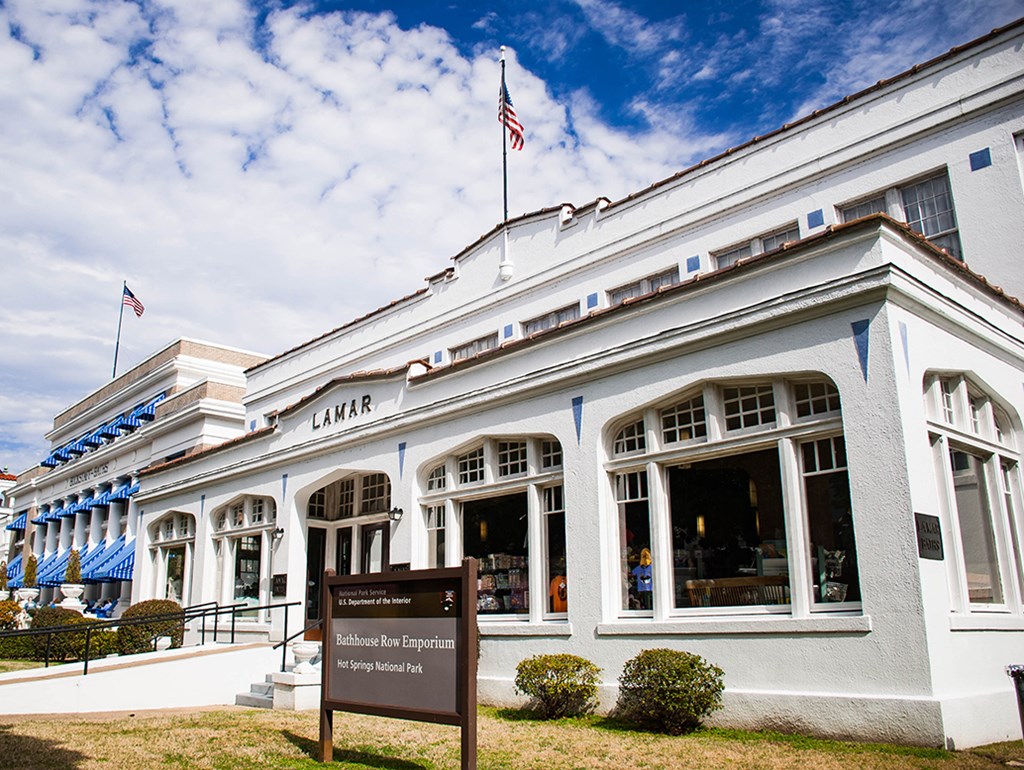 5. Bathhouse Row, Hot Springs, Arkansas
The star feature at America's most unusual National Park, Bathhouse Row is a veritable time warp of lavish architecture and bygone experiences in the middle of Hot Springs, Arkansas. Along the main drag of Hot Springs National Park, the bathhouses were constructed as a way to preserve and showcase the area's famed mineral waters, pumped into luxe bathtubs within sprawling complexes reminiscent of Spanish, Italianate and neoclassical styles. In years past, these veritable palaces attracted the likes of politicians, athletes, foreign dignitaries and even mobsters, drawn to the cleansing spas for restorative purposes and relaxation. Today, only a couple of these bathhouses still function as such, while the rest have been transformed into museums, visitors centers and even a brewery—the only brewery within a National Park—that makes beer with the springs' thermal waters.
Nearby KOAs:
Hot Springs National Park KOA Holiday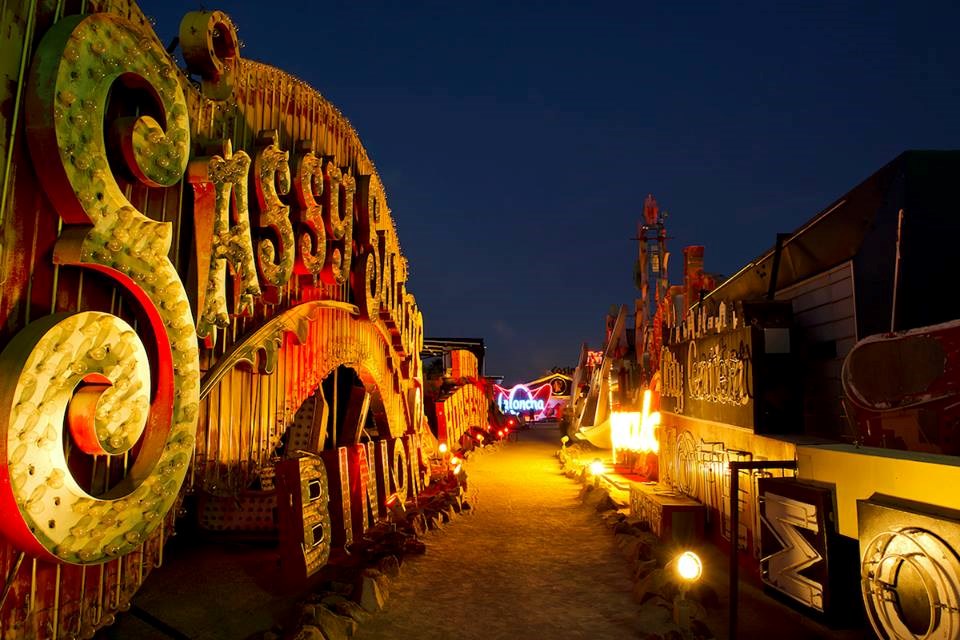 6. Neon Museum, Las Vegas, Nevada
When most people think of Las Vegas, they envision the Strip and its over-the-top hotels, casinos, restaurants and amusement park-like attractions. But venture a few miles from the Strip, to historic downtown Las Vegas, to experience the city from another vantage point. The Neon Museum serves to preserve and highlight Las Vegas' history and past, in the form of vintage neon signs. Much more than flashing lights, these decadent neon structures are an art form unique to this iconic, sleepless city. Need proof? Snag tickets to the "Brilliant" experience, an enthralling attraction that takes place in the museum's outdoor "Neon Boneyard," where a vast collection of defunct neon signs are brought back to life through a laser show that flashes lights onto the signs and makes them seem like they're still operational. The show is set to music and vintage black-and-white films, all of which pays homage to Las Vegas of yesteryear. Whether you're a Nevada local or a first-time visitor, the experience is sure to shine a new light on how you view this wholly unique city.
Nearby KOAs:
Las Vegas KOA Journey at Sam's Town
7. Gopher Hole Museum, Torrington, Alberta
In Torrington, Alberta, gophers are ubiquitous. So much so that the town has a full-blown museum dedicated to gophers. Unlike you're typical natural history museum, the Gopher Hole Museum is more like an elaborate taxidermy display, where hundreds of gophers are dressed and displayed like people. Unique, intricate dioramas feature gophers as firefighters, clowns, card-playing senior citizens, models, farmers and much more. When it comes to taxidermy, it's a fine line that can teeter towards creepy, but the Gopher Hole Museum does a great job of keeping these critters cute. And really, it's hard not to chuckle when you see gophers playing pool or having a yard sale.
Nearby KOAs:
Cranbrook / St. Eugene KOA Journey
Hinton / Jasper KOA Holiday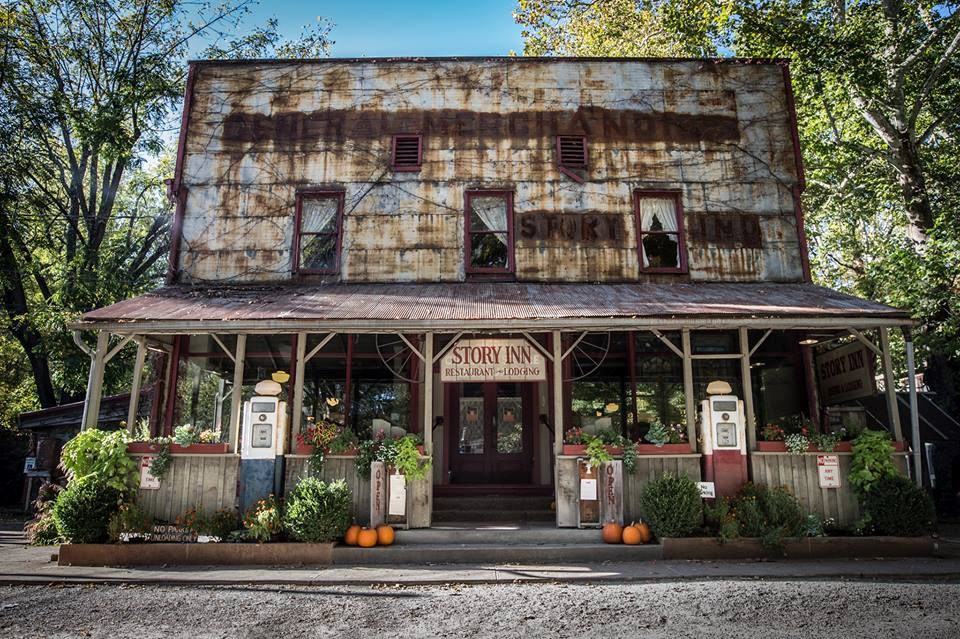 8. Story Inn, Indiana
Nestled in the bucolic rolling hills of Brown County State Park in southern Indiana, Story Inn lives up to its name with a storybook setting that looks preserved in time. A vintage inn is the centerpiece of the pint-sized town of the same name, along with a restaurant, a basement bar, horseback trails and a handful of cottages scattered throughout the property and surrounding woods. The inn's cheeky tagline, "One inconvenient location since 1851," speaks to how remote and serene the place truly is, making it an ideal locale for a little rest and relaxation. The food at the restaurant is impressively gourmet, and the burger is destination-worthy in and of itself—after dinner, retreat downstairs for a beer or a nightcap in the well-worn saloon. If you're staying on property, the inn has four main rooms above the restaurant, two of which are allegedly haunted, so proceed with caution (or wild enthusiasm). Another extra-quirky fact: Story Inn plays host to the National Maple Syrup Festival, which features baking and cooking contests, historical reenactments and other fun events in partnership with nearby Burton's Maplewood Farm out of Medora, Indiana.
Nearby KOAs:
Brown County / Nashville KOA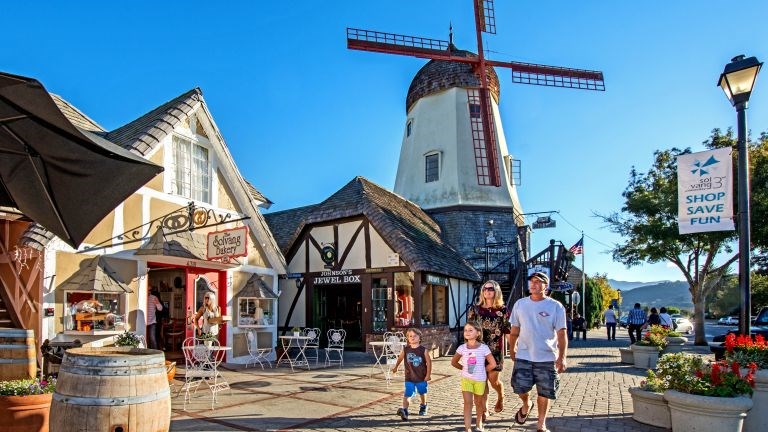 9. Solvang, California
You might not expect to find a thriving Danish community in the middle of California's central coast, but Solvang is a sight you need to see to believe. One of the small cities comprising the greater Santa Ynez Valley, Solvang is undoubtedly the cutest. Its main streets are bedecked with Danish-style architecture and businesses that follow suit, especially bakeries (get a custard kringle at Olsen's!) and the Elverhøj Museum of History & Art. The culmination of the city's culture takes place in September for Danish Days, which has been happening annually since 1936. Over the course of three days at the end of summer, Solvang features parades, entertainment, dancing and food inspired by its Danish roots.
Nearby KOAs:
Avila / Pismo Beach KOA
---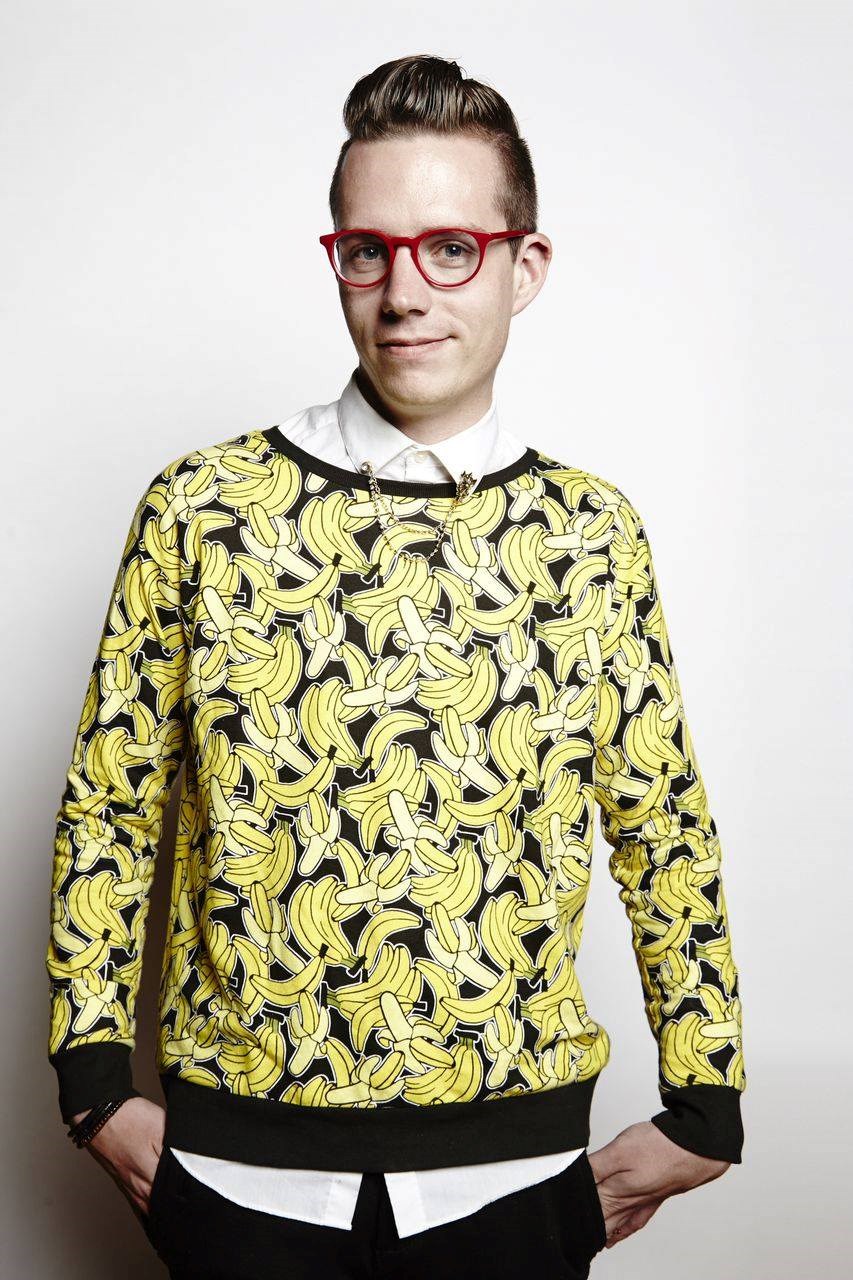 Born and raised in New Hampshire, Matt Kirouac grew up with a love for camping and the outdoors. Though he's lived in Chicago since 2006, he's always on the lookout for new adventures. He writes about travel and food for outlets like TripExpert, Money Inc, Upventur, DiningOut, Food Fanatics magazine, Plate Magazine and Zagat, and he currently serves as Chicago editor for What Should We Do?! He's the author of The Hunt Guides: Chicago (2016) and Unique Eats & Eateries of Chicago (2017).
---