Want to get out into nature without having to "rough it"? Then glamping is for you. Glamourous camping "glamping" incorporates the comfort of home and the style of a boutique hotel with outdoor living. Creating a chic, cozy nest you'll love to stay in doesn't have to be costly. The following tips will help you plan a glamping trip on any budget so you can convene with nature and refresh your spirits.
Weigh Glamping Accommodation Options
KOA locations offer several camping options, and each of them can be transformed into a glamping experience. But there is a range in cost and amenities to weigh, with tent camping on the lower end and Deluxe Cabin camping on the higher end.
Glamping in a Tent
Booking a tent campsite is generally the least expensive way to glamp. However, it may take additional items and set-up effort to transform a tent into a glamping home away from home. You'll have a picnic table and fire ring to work with at most KOA tent sites. Premium tent sites have access to electricity and a perimeter to create your glamping retreat within. If you're staying in a tent, think about how you can make your stay more comfortable. Bringing a quality air mattress to stay off the ground for a good night's rest is a glamping must.
Glamping in an RV
RVs have many glamping features built in, like cushy bedding and carpeted floors. The cost of reserving an RV site is generally more than what you'd pay to stay in a tent. In addition to the cost of filling up the tank, if you don't own an RV, you'll have the added expense of renting one.
Glamping in a Cabin or Unique Lodging
Staying in a KOA cabin or unique lodging, like an Airstream trailer or train caboose, comes with the charm, fun and functionality of a chic glamping experience. All that's left for you to do is personalize. These camping options are usually the most expensive.
Plan What You Need to Bring on Your Glamping Trip
What kind of vibe do you want to create with your glamping décor? You may want to immerse yourself in the landscape you'll be staying in, desert, beach or woods. Or maybe you want to coordinate the glamping design around a favorite color or a design trend anywhere from rustic to ultra-modern. Once you've decided on the look you're going for, list the items you already have and what you'll need to find to pull off the mood.
Bring Items You Already Have
If you already have an item, there's a good chance you love it, and you'll be happy seeing it at your glampsite. Personalizing with what you have on hand will make your glampsite unique.
Gather items to enhance your outdoor and indoor living spaces. Patio items like chair pads, outdoor pillows and foot mats make cuddling up outside more enjoyable. And you probably have some decorator pillows, a comforter or even a heated blanket to make staying in bed toasty.
Pick out items that can do double duty, like a set of TV trays. They can be a convenient way to present food and serve as bedside tables.
Borrow Items from Friends and Family
When you glamp, you'll need a mix of traditional camping gear and items that help create a stylish, comfortable outdoor experience. Maybe you know a family member with a propane grill or a friend with a cute patio wicker loveseat. If you can borrow these items, you'll get to try them out for free and see if they are worth purchasing for future glamping trips!
Shop at a Thrift Store or Garage Sale
If you're still missing essential items to pull off your glamping vision, see if you can buy what you need second-hand. Be strategic when you shop. Pick out a few pieces that will make a big impact while giving you good vibes.
Repurpose Items
Whether uncovering an item at home or discovering it at a thrift shop, think about its decorating possibilities. A length of gauzy fabric can be transformed into a drapery swag to hang around the opening of your tent or door frame. A durable metal watering can could become a flower vase to brighten your outdoor space. Hang golden or white strands of Christmas lights from cabin awning to nearby tree boughs for an atmospheric glow.
Scavenge For Natural Decorations
Once you've arrived at your glampsite, look around your surroundings to see if you can incorporate natural items into your décor. While being mindful and respectful of the environment, gather natural items like fallen foliage, rocks, and sticks. Beaches have a wealth of items to work with, like palm fonds to decorate the opening of your tent or cabin to beach rocks, shells, and sand to make Mason jar arrangements.
Create a Relaxing Mood with Music
Don't forget the music. Download a musical playlist to help set the tone for your glamping experience. Maybe some bossa nova or smooth jazz for a sexy mood or light piano tunes for a spa-like ambiance. Sometimes the best soundtrack of all is tuning into nature. Enjoy the real sounds of lapping waves, breezes through the trees, and chirping crickets and croaking frogs.
---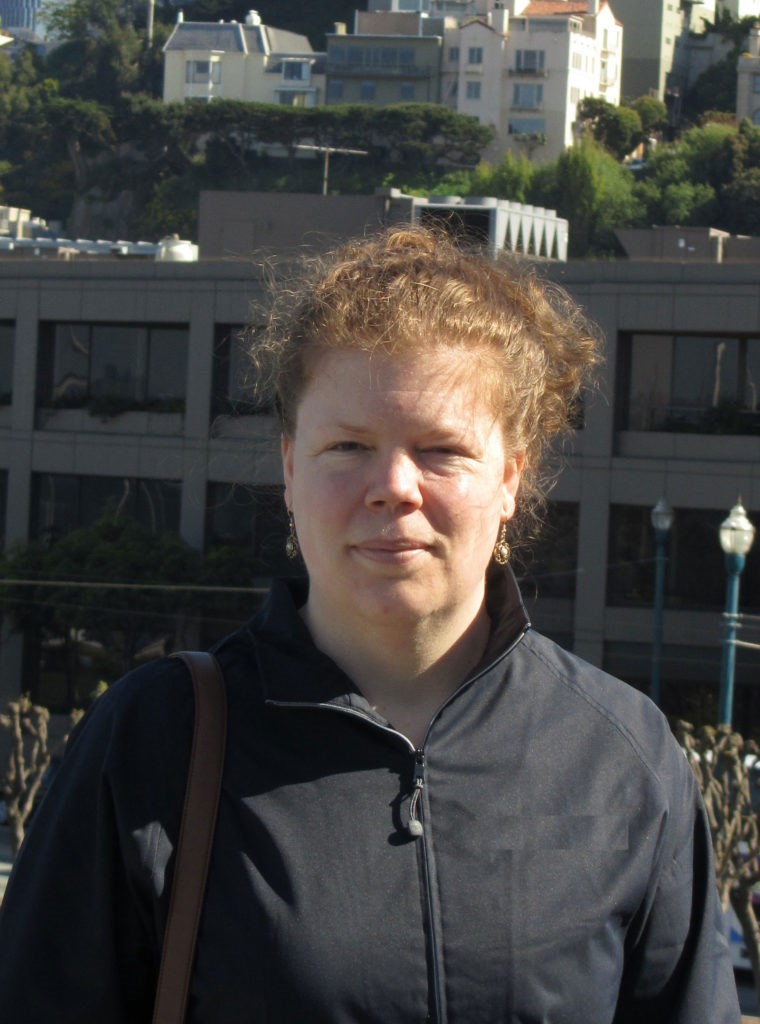 Eva Barrows is an accomplished San Francisco Peninsula freelance writer and book editor. She writes for regional magazines like PUNCH and Edible Silicon Valley and was editor-in-chief of Live&ThriveCA magazine. She founded the online literary journal Imitation Fruit in 2007 and has enjoyed promoting fellow writers and artists ever since. Read more of her travel writing at www.evabarrows.com.
---