Want to take a trip this summer? Use these tips to save BIG on your next road trip!
Summer is here and you're looking for a way to get away, without breaking the bank. After all, as a student you just can't be spending that money on flight tickets for every adventure. A road trip is the best way to get away, and relax before the start of the new semester. But even road trips can get expensive. Luckily, we've got a few tips to help you plan the best road trip and save money doing it.
Plan your route before you go
Before you even get in the car, start planning your trip. Convenient apps (such as the KOA Camping App) and websites make it easy to put the best route together and coordinate with friends. Once you have a route, it's smart to start planning for the costs involved in traveling. Look up gas prices to see how much you'll need to save to fuel your car. Factor in likely attractions and places to spend the night, too.
Don't go for the paid tours
"While you're on the road, you'll see plenty of tours advertised. They'll more likely than not charge a fee, and you won't want to spend all your money on this. Instead, look for experiences that are more off the beaten track. Go hiking in national parks, and wander around towns you've never visited before. As it's summer, keep an eye out for free museum and attraction entry," says Stacy J. Donovan, travel writer at UK Assignment Help. There'll also be plenty of festivals happening that you can visit. Save your money for any paid attractions that you're really looking forward to.
Pool your money
For some of your expenses, it's best to have your entire group pool your money. Take an envelope, and have everyone put a mutually agreed upon amount into it. This should then cover your gas, lodgings, and groceries while you're on the road. This avoids any arguments when these things need paying for, as it can be galling if you end up paying more for gas than your friend did at the last gas station.
Have your car checked before you go
Before you hit the road, make sure that you have your car checked over by a mechanic. They'll be able to make any minor repairs that need to be done. This means that your car will be in top condition before you go, and you'll avoid any nasty surprises while you're away. It's also a good idea to purchase travel insurance too, so you have a backup if anything does go wrong.
Pack light
There's several reasons why you should pack light on a road trip. "Space will be at a premium in the car, so you want to make sure that everyone has enough room to be comfortable. As well as this though, the heavier your bags are, the quicker your car will use gas. Therefore, make sure you're only taking what you really need with you. If you're worried about having enough clean clothes, you could even visit a laundromat to wash them while you're away," suggests avid traveller Julia J. McMillan from Australian Writing Service. Luckily, if you're camping this is even easier – most KOAs have convenient laundromats for guests.
Take your own water
Buying sodas and drinks on your trip can quickly add up. It's much better to buy a good quality water bottle, and then fill it up every morning before you head out. If you can, there's a neat trick you can try if you want ice cold water. The night before, fill the bottle up half way with water and freeze it. The next morning, fill the rest of the bottle up. That way, you'll have ice cold water ready almost right away.
Don't forget student and other discounts
As you're students, you'll have access to student discounts anywhere in the country. Bring the right documentation with you to take full advantage of them. Look up attractions that will give you a discount on your route before you go, and you'll find plenty of places you can visit for cheap or even free. It's even worth asking everywhere you go if they offer discounts. After all, if you don't ask, you don't get.
For KOA camping, KOA Rewards will save you big on the road. You'll not only get a discount on each stay, but earn points that you can redeem to save even more.
Think before you spend
Finally, before you buy anything on your trip, think about if you really need it. This is especially true for souvenirs. They're tempting, but will you have room in the car for them, and do you really have the cash? If you take a moment before spending, you'll find you're saving a lot of money. Remember, often times you'll remember experiences more than things.
As you can see, it's possible to do an amazing road trip on the cheap. Start planning now and you can save a whole heap of cash.
---
Mary Walton is a private college admissions consultant. She writes for Custom Paper Writing Service and lives in Santa Monica. Also, Mary provides assignment help and blogs on Simple Grad. One of her latest posts is Essay Dune Review. Mary is an avid traveler and loves hiking.
---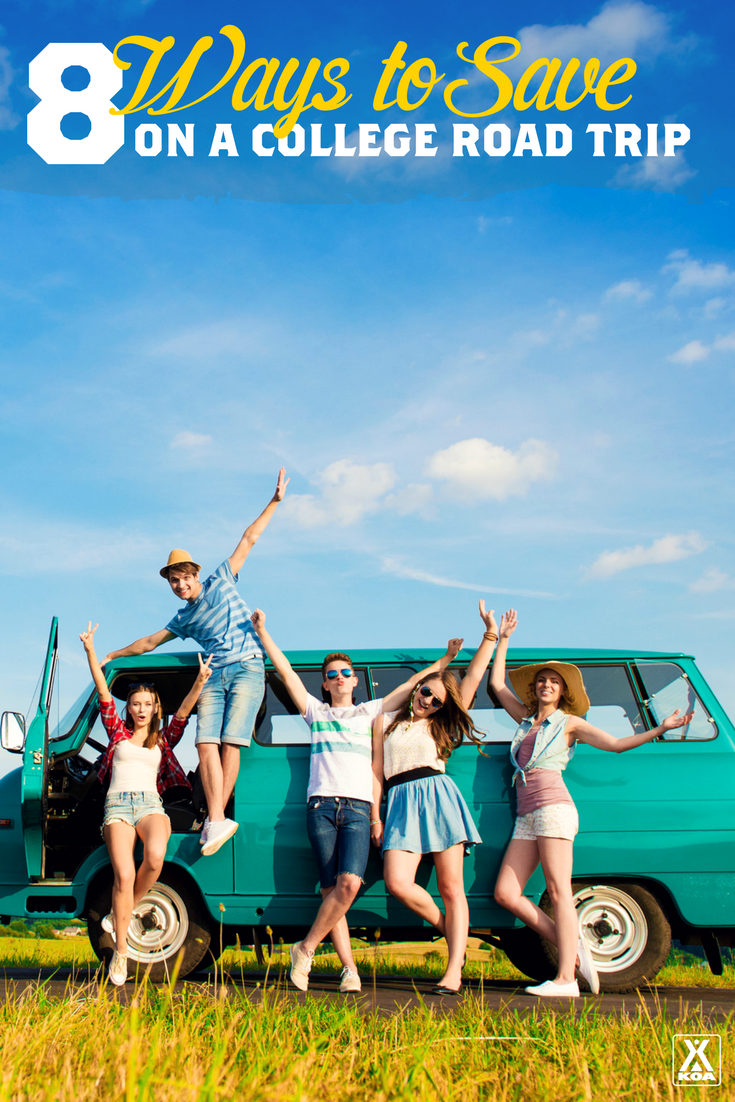 Save
Save