While there's a lot to think about when getting your RV out of storage, these essential checks are a great place to start.
If you've been storing your RV for any length of time you'll want to perform a bit of maintenance before hitting the road. RV expert, Mark Polk, offers these five essential checks to get you started before you head to your favorite KOA to kick off the season.
Top Tips From This Video
Unexpected things can happen to your RV during storage – even when you take precautions. It's important to always perform a few simple checks before your first trip. While there are many thins you can check, these are a good place to start.
RV Batteries

The condition of your batteries depend on how well they were cared for during storage
If you checked and recharged during storage you should be good to go
Fully charge batteries that haven't been recharged previously
After you've reached a full charge, check and add distilled water as required
If you removed your battery for storage, reinstall it and make sure it's connected properly

Water System

Remove the antifreeze from the water system (if used during winterization) and ensure all lines are cleared
Empty your tanks to remove all traces of antifreeze
After flushing, sanitize the water system using bleach and water as directed in the video

Tires

Tires can loose 2 to 3 psi each month they are in storage so be sure to check the pressure – even in the spare tire

Roof, Seams and Sealants

Thoroughly inspect all areas for leaks and repair any areas that may need resealed
It's suggested to check all seals and seems twice a year

RV Safety Devices

Check and replace batteries in all detecors
Also note that these devices have expiration dates that should be checked and advised
Check your fire extinguisher and take the time to note how to properly use in case of emergency

Please remember that these are just a few of the checks you should make each spring
---
About the Expert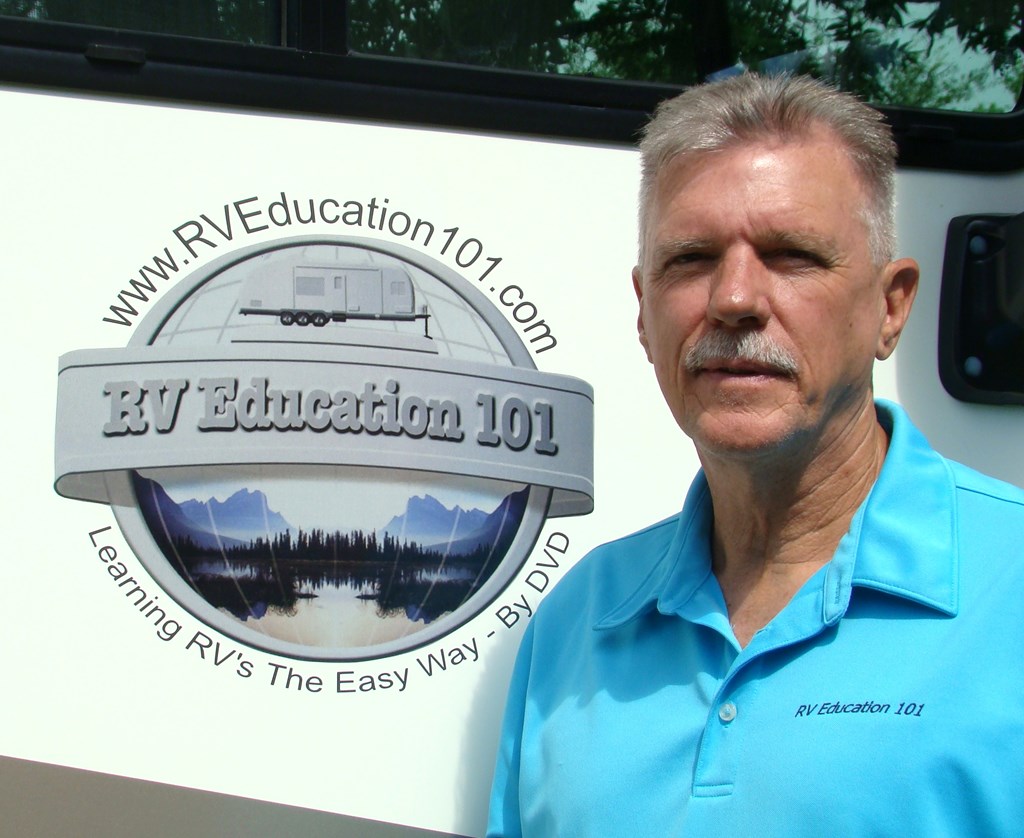 KOA's resident RV expert, Mark Polk, and his wife Dawn started RV Education 101 in 1999. Since that time RV Education 101 has helped educate millions of RV owners and RV enthusiasts on how to properly and safely use and maintain their RV. Mark's favorite past times are RVing in their 35-foot Type A motorhome, and restoring vintage RVs, classic cars and trucks. For more information on using, enjoying and maintaining your RV visit RV Education 101.
---