Camping can be one of those economical ways to travel and vacation but, even so, there are still things you can do to make it even easier on the pocketbook and save money. Below you'll find tips and tricks to help you save big on your next camping adventure.
Camping on a Budget
Though camping doesn't have to be expensive, it is important to note that it is not entirely free. You will need some gear, food to eat, and a reserved camping spot, but those costs can be minimal when done the right way.
Here are ways to cut back on expenses so you can get out and enjoy the outdoors without worries.
1. Borrow camping gear
If you're new to camping and want to test the waters before you think about buying your own gear, borrowing camping gear from friends is a great option. This is also the way to go if you already know that you love camping, but just don't have the money to drop on everything you need. Just be sure to always return the camping gear in as good of shape as it was when your friend lent it to you.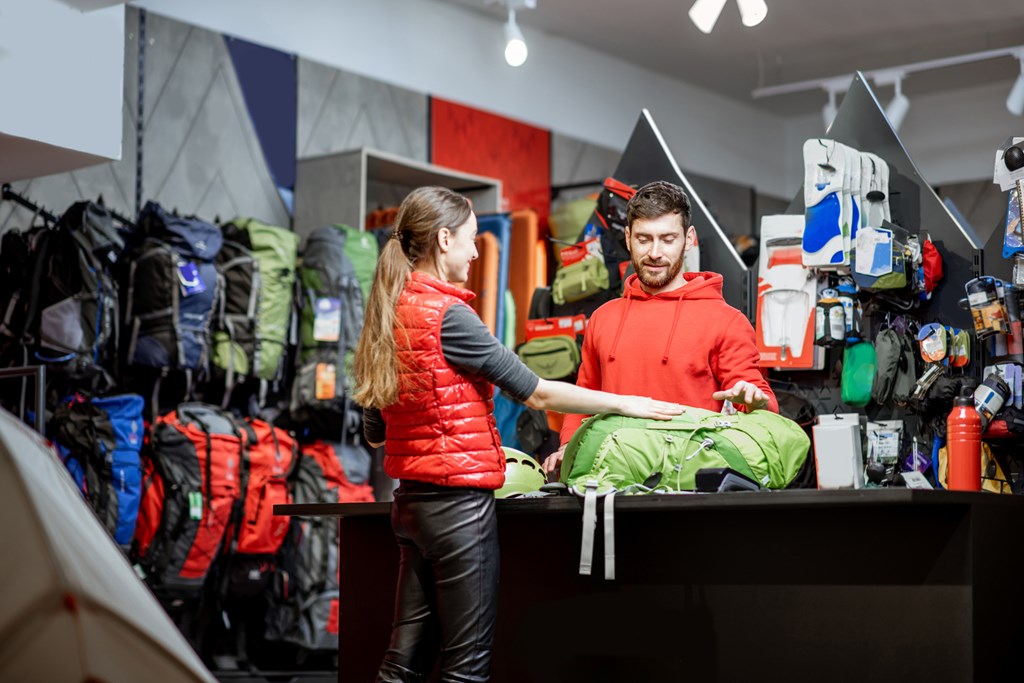 2. Buy a little at a time
If camping is something you envision yourself doing for many years to come, then there is no need to buy everything in one year. Instead, start with the basics: a tent, sleeping bags, and a cooler, and then wait until next year to buy, say, a sleeping pad and a portable stove. Each year you can make your camping experience a bit more luxurious without feeling like every dollar you're making goes right into camping gear.
3. Buy second-hand gear
The amount of new camping gear and gadgets coming out every year is incredible. It's one of the things we love about this industry because there is always something new and exciting to try out that makes camping that much more enjoyable.
However, if you are looking to camp on a budget, then you can take advantage of those new gear releases in a different way. As the new things come out, the old things are often discounted or campers get rid of their old items in order to make way for the new and take them to second-hand shops. So, you can look for sales in stores on last year's items, or you can make a day of thrifting to find camping gear that someone else no longer needs.
REI's Garage Sales have become a hot spot for campers and outdoor adventurers of all kinds to get screaming deals on slightly used equipment. The garage sales used to happen a few times a year, but now, some REI locations across the country have a used gear section year-round that you can shop.
4. Bring stuff from home
Rather than spending additional money on gear that is designated for camping, first, check to see what you already have at home that may also work while you're adventuring outdoors. Take, for example, a non-stick pan. Though you don't want to take the high-quality one that you use almost every day to cook, chances are good you have an older pan lying around that would be perfect for camping.
This also works when it comes to bedding. You don't need to buy pillows just for camping – bring ones from home and just wash the pillowcases when you get home. Also, if it's not in your budget to buy new sleeping bags, then just grab a bunch of blankets from home. Those will work great (unless you're camping in below-freezing weather – in that case, you need a sleeping bag specific for cold weather to keep you safe and warm).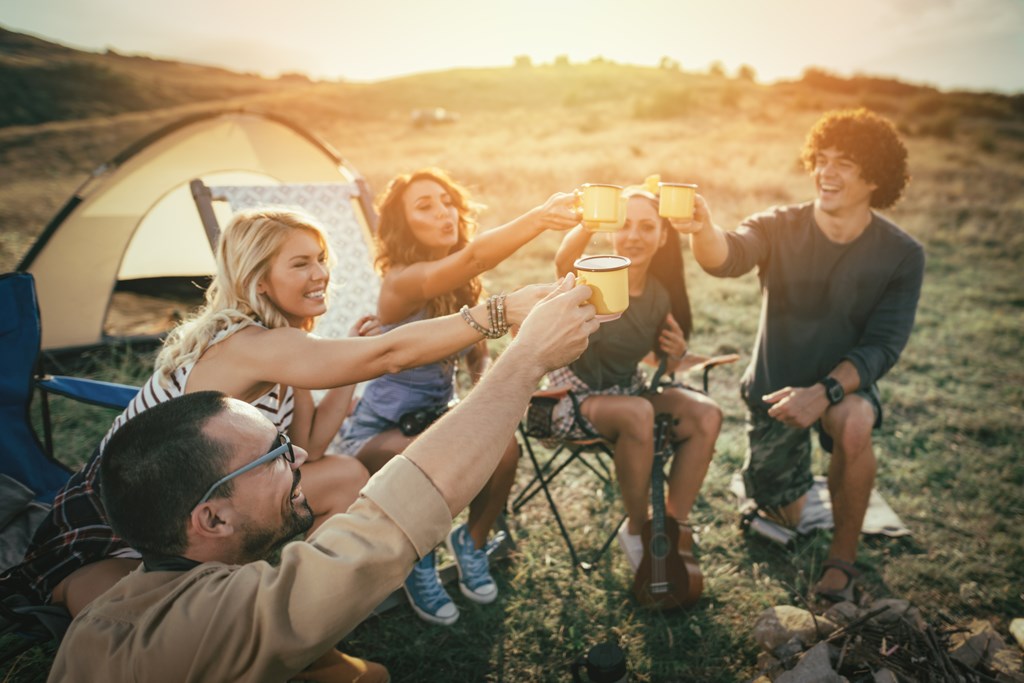 5. Share with friends
If you're camping with friends, then you can check to see what each person has. One friend may have a camping stove, which means you don't need to buy one. Another may have all of the condiments you need for cooking, so you can save your money on that. And you may have enough s'mores fixings to last a lifetime, so your friends can save money on that. Sharing is caring!
6. Plan simple meals
The more simple your camping meals, the better. This isn't just in terms of cost, but also in terms of convenience. Making a four-course meal while camping sounds like a lot more effort than we want to put in (but if that's what floats your boat, then by all means, go for it!).
If you're looking to camp on a budget, then meals present an opportunity to save a lot of money. Simple foods such as ground meat, hot dogs, vegetables, and really anything that is a one-pot meal are going to be your best friend and so is planning your meals in advance. It's the last-minute scramble that often ends in excess money spent at the grocery store or a restaurant.
Also, be sure to bring spices, herbs, and condiments from home to help bring more flavor to food that may not be the most exciting (we're looking at you, hot dogs).
To keep that from happening, plan out your meals before heading out on your camping adventure and get as much prepped as possible so that you don't waste money getting emergency ingredients at an expensive grocery store near the campground.
You can find some of the best camping recipes with KOA's campfire cooking ideas. We've got recipes for everything from Smoked Sausage Casserole to Apple Pie on a Stick.
7. Buy food items at home
Buying food and drinks at gas stations and marts along the way is likely to be much more expensive than what you would pay at your grocery store at home. Though it may not seem like a big deal to pay $6 for a bag of chips instead of $4, all those little amounts add up to be quite a bit, and that's excess money that you don't really need to be spending.
Plus, buying everything ahead of time and packing it into your cooler and bag will let you know if you've got too much food so that you don't end up wasting any. If it turns out that you have too much, you can leave it in the fridge at home to enjoy when you get back rather than risking it going bad while camping.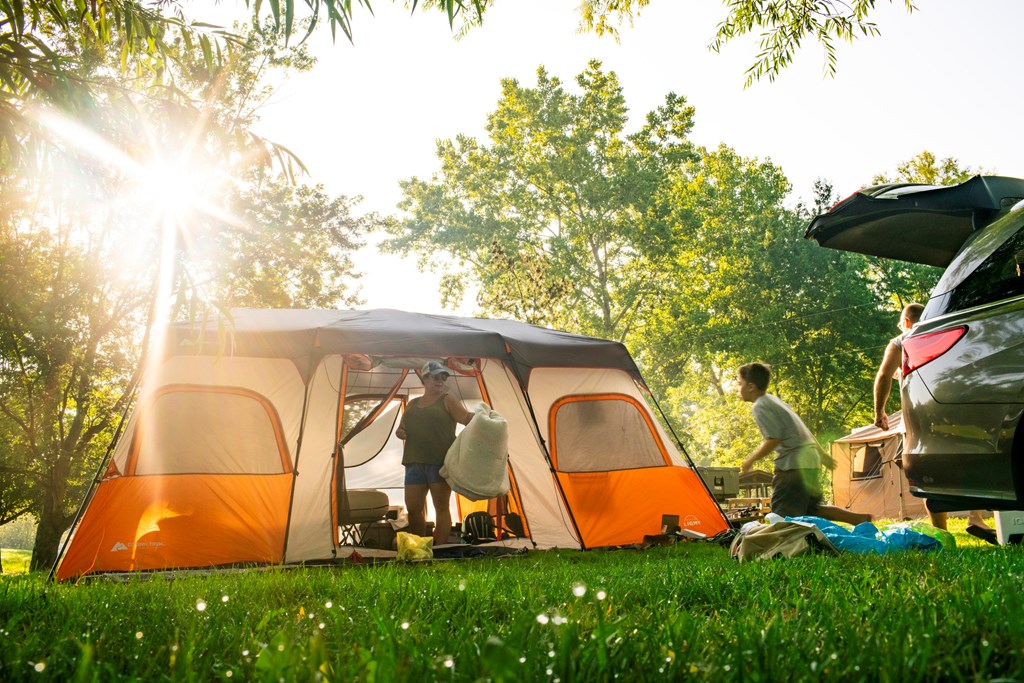 8. Choose a campground with just what you need
All kinds of campgrounds offer some stellar facilities, but those campgrounds tend to be more expensive. KOA has top-notch campgrounds across the country that offer the amenities you need at a price that won't make your wallet weak.
9. Camp during the offseason
If you are looking to save some bucks, then try camping when others aren't. Busy seasons often result in higher campground prices so instead opt to go at a time when demand isn't so high and prices are lower.
10. Camp outside of national parks
Though the convenience of camping in a national park is nice, the prices tend to be higher and you also have to pay the entry fee to get in. Any national park has amazing spots to camp as well as explore around it, so take advantage of those while you're camping on a budget.
12. Camp close to home
Gas is expensive these days, so the shorter your road trip to your camping spot, the more money you'll save. Stick close to home and you'll save money while gaining a new appreciation for the beauty of your area. It's quite an experience to look at an area you may drive by every day in a completely different way while camping.
12. Find cheap gas
While we are on the subject of expensive gas . . . when you do need to fill up, spend a couple of extra minutes looking for the cheapest station in the area. No, you don't have to waste gas driving around to do that. Thanks to apps such as GasBuddy, you can find the cheapest gas in almost any area. Those few cents' difference per gallon can add up, especially if you're driving a big car or driving long distances.
13. Look for free activities
There is no shortage of tourist traps in many popular camping areas that may be fun, but typically don't live up to the hype and end up costing you more money than you want to spend. But that's the great thing about Mother Nature – she's full of all kinds of free activities, no matter where you are. Hiking, biking, swimming, climbing, star gazing, games, stories around the campfire – these are all things that cost (next to) nothing but will bring you so much joy and fulfillment. Also be sure to check out the happenings on the campground. Some campgrounds, like many KOAs, have fun events or activities that are often free.
14. Start a camping fund
If you decide that camping is what you want to spend your fun money on, then start building up a fund to make that happen. Create a jar to keep at home that is known as your camping money. When you have loose change from the store, throw it in the jar. You may even decide to take money from each paycheck to contribute to the fund that will fuel your adventures.
15. Ask for camping gifts
When a holiday comes around and people start asking what you want, consider asking for the camping gear you need to make your outdoor experience complete. KOA has gift guides filled with some great ideas of what you may want to ask for. This is a great way to get that gear without spending your money.
16. Join KOA Rewards
Though there is an initial cost to join this discounted camping progman, trust us when we say it is well worth the $33 annual fee. As a KOA Rewards holder, you get 10% off your daily registration rate at any KOA campground as well as rewards points that you can rack up to get cash off of future stays. In addition to that, you get a free night of camping during the KOA Rewards Weekend, and you gain special access to all kinds of offers and discounts from KOA partners.
There are a lot of opportunities to save money for just $33, and your account via koa.com or on the KOA app makes it easy to keep track of your savings and rewards so you can redeem them quickly and with no problem.
---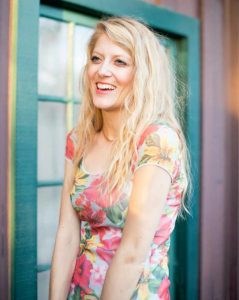 Leslie, a.k.a. Copy Girl, is a copywriter who gets butterflies from telling stories through words.
Her voice comes from a place filled with passion, dreams, and lots of sugar. "Cake over steak" is her go-to motto.
With over 10 years of experience in crafting words, and years of embarking on travels that have taken this Montana girl to some incredible places, Leslie love the adventures of both body and mind her writing takes her on.
Everywhere she goes, she takes this advice with her:
"Hold on to your divine blush, your innate rosy magic, or end up brown." – Tom Robbins, Jitterbug Perfume
To see what Leslie's up to in the writing world, visit her website here.
---