The Ultimate Mother's Day Gift Guide For Moms that Camp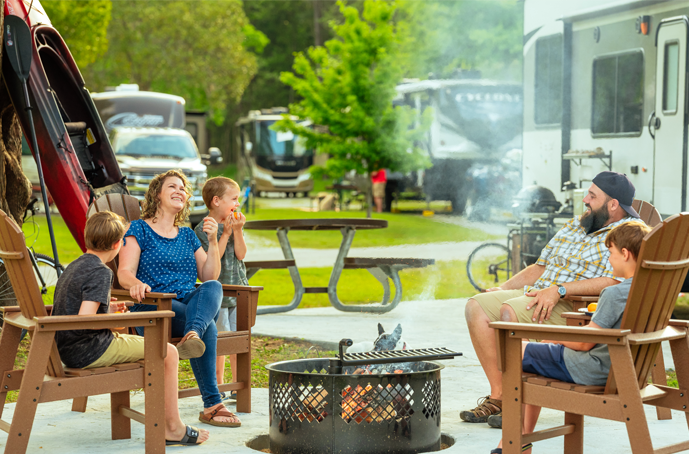 Mother's Day is the best opportunity to show your mom how much she means to you, and how much you appreciate all she's done (and continues to do) for you. Whether she's your biological mother or not, we are safe in assuming that she's sacrificed a lot to make your life what it is, and that is something that is hard to say "thank you" for.
The best way to start thanking her for everything is to get her a gift that you know she'll love. Moms love gifts just as much as (if not more than) anyone else, and this gift guide is a great place to get the ball rolling. We've compiled a list of unique gifts that will make the outdoor-loving mom so very happy.
No matter what your budget is, there is something on this list that she will love getting, and will love thinking of you every time she uses it. So don't worry about trying to buy her an expensive gift if that's not in the cards — there is something here for everyone and every budget that your mom will be so grateful for.
Top Mother's Day Gifts for Your Outdoor-Loving Mom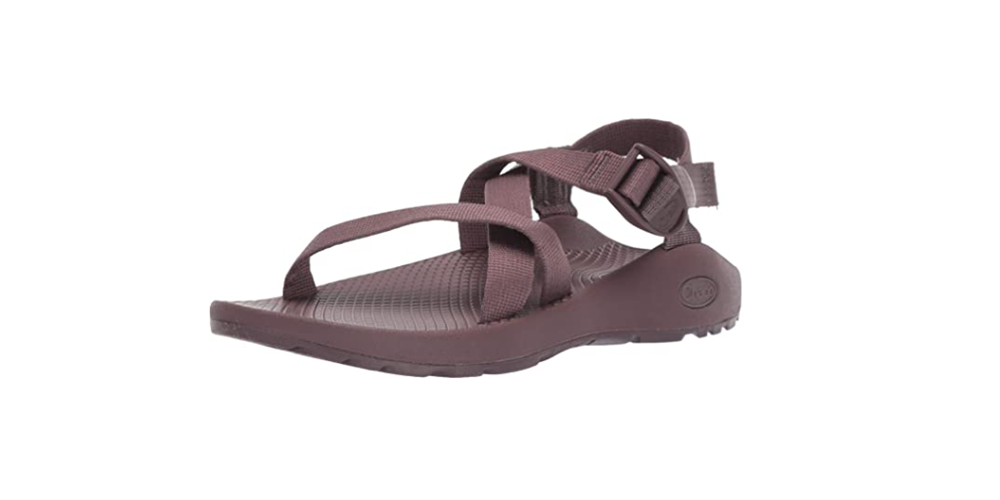 CHACO Z/1 CLASSIC SANDALS
Chaco is no stranger to the outdoor game. These guys have been making fan-favorite sandals for years and years, and the classic Z/1 is still going strong. These sandals make the perfect shoes for warm weather exploring. They are fully adjustable so the fit feels almost custom. And the comfort level is way higher than you'd expect from sandals. They have a sturdy footbed and solid arch support to keep your mom's feet happy while she's hiking through the woods or adventuring through some water. These versatile sandals will quickly become your mom's favorite camping shoes, and she'll love them even more when you get them in her favorite color. There are a number of different colors to choose from, and these classics are the full color from top to bottom, so make sure it's one she likes. Since these don't come in half sizes, order up to make sure she has room.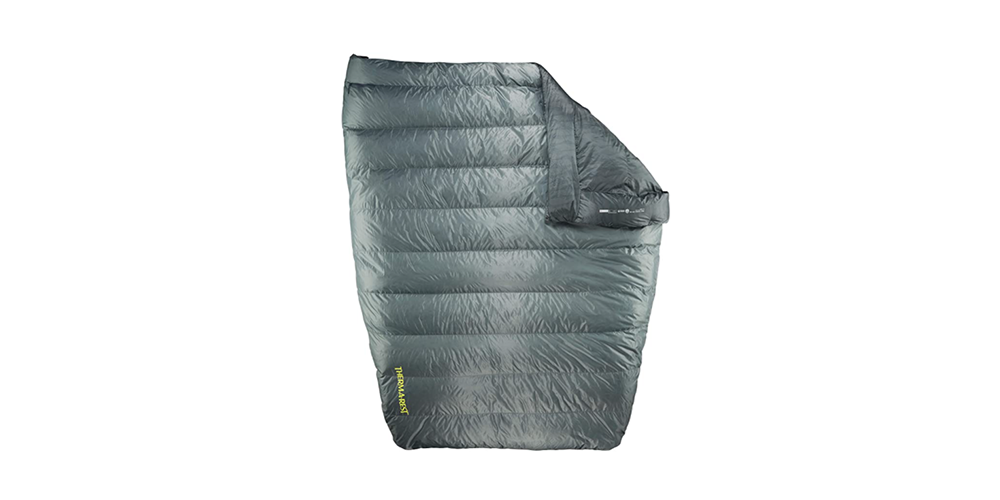 THERM-A-REST VELA DOUBLE QUILT
To make the queen of your life feel like a real queen, she needs a big enough sleeping bag to share (or not share if she doesn't feel like it). This quilt from Therm-A-Rest provides the warmth she'll want at night but with plenty of space to get comfortable. It is made of high loft 650-fill Nikwax Hydrophobic Down, which is a fancy way of saying down that dries 3 times faster, absorbs 90% less water, and maintains its fluffiness 60 times longer than down that hasn't been treated. It also uses mesh walls to minimize the opportunity for cold spots to occur while camping and also has draft protection that keeps those cold breezes out of her sleeping area. The weight of this thing is also something your mother will love — it is lightweight enough that she will barely even notice she has it. It packs down into a small bag, too, so no space will be wasted here.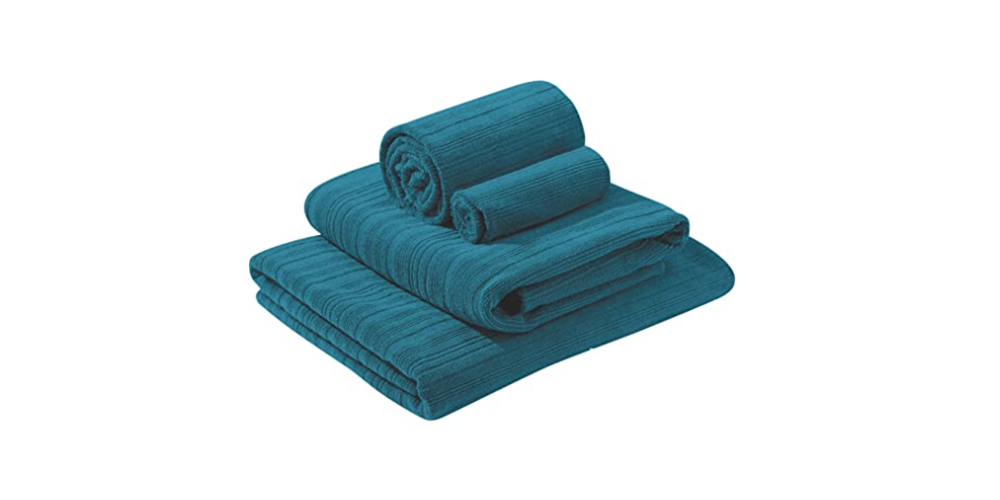 PACKTOWL LUXE BEACH TOWEL
As much as your mom may love to bring the comforts of home with her while camping, some things just don't work as well out in the wild as they do in her home. One of those things is towels. Few things feel better than a big, fluffy towel after showering, but a big, fluffy towel while camping means sacrificing some space to pack it, and knowing that it will take a long time to air-dry. To avoid both of those things, treat your mom to a PackTowl towel that will dry her off in no time. The ultra-soft looped terry knit microfiber fabric gives off the same feeling as the soft towels she has at home. But this one packs into a small size and is highly absorbent. In fact, it soaks up 5 times its weight in water and wrings out with no problem. On top of that, it dries 30% quicker than cotton towels, so she won't need to wait long to use it again.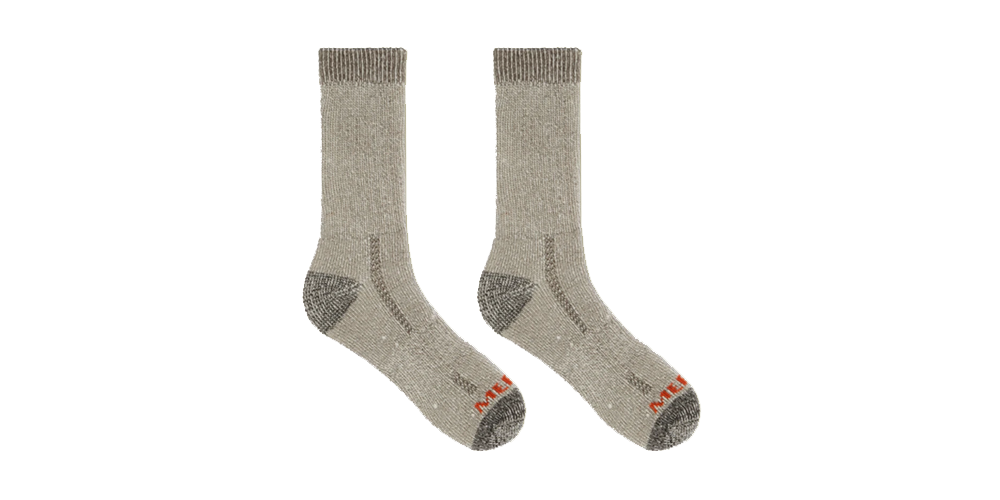 LOOPS & WALES SOCKS
Though socks may not seem like a fun gift to get someone, if your mom is a hiker, she is going to love some nice hiking socks. Instead of her trying to use the same socks she wears around the house, get her something nicer like the socks offered via Loops & Wales. There is no shortage of options here, but our favorite socks are from trusted outdoors brands Merrell and Carhartt. These Merrell Wool-Blend Cushioned Hiker Crew Socks provide a soft cushion and insulation and are also quick-drying. We also love these Carhartt Merino Wool Blend Boot Socks that work great for cold and rugged conditions. We are also fans of the Carhartt Wool Blend Slub Hiking Crew Socks that are more versatile and great for your every day outside exploring.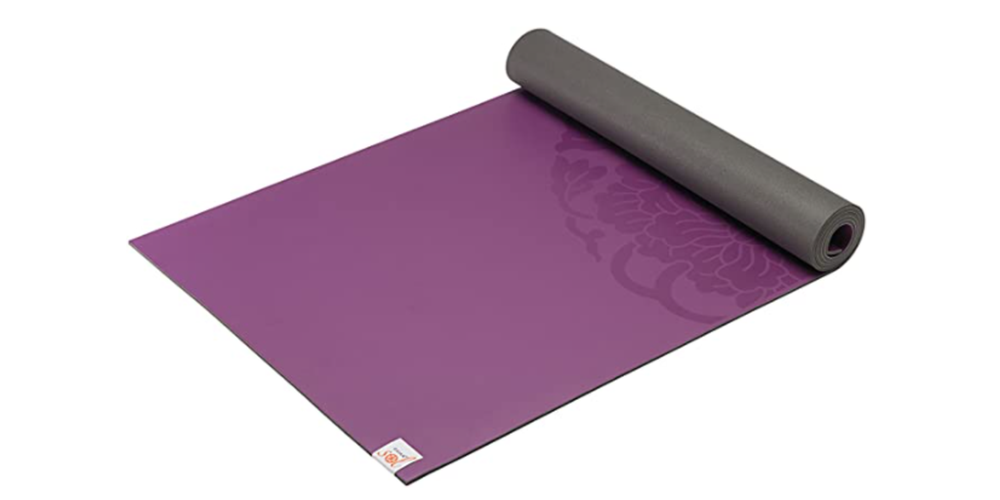 GAIAM PERFORMANCE DRY-GRIP YOGA MAT
Even if your mom isn't a self-proclaimed yogi, she can get a lot of enjoyment out of a yoga mat. While the mat obviously serves as the perfect place for her yoga practice, the mat can also double as a place for her to stretch, meditate, relax, and a number of other things. Gaiam's Performance Dry-Grip Yoga Mat is perfect to roll up and take on the go when your mom goes camping, or for her to store away at home when it's not in use. The topcoat on the mat helps to wick away moisture and provide a better grip if things start to get sweaty. And if your mom has a latex sensitivity, no worries because this mat is rubber-free. The 5mm cushion is the bonus here so that she has some softness between her feet and the ground.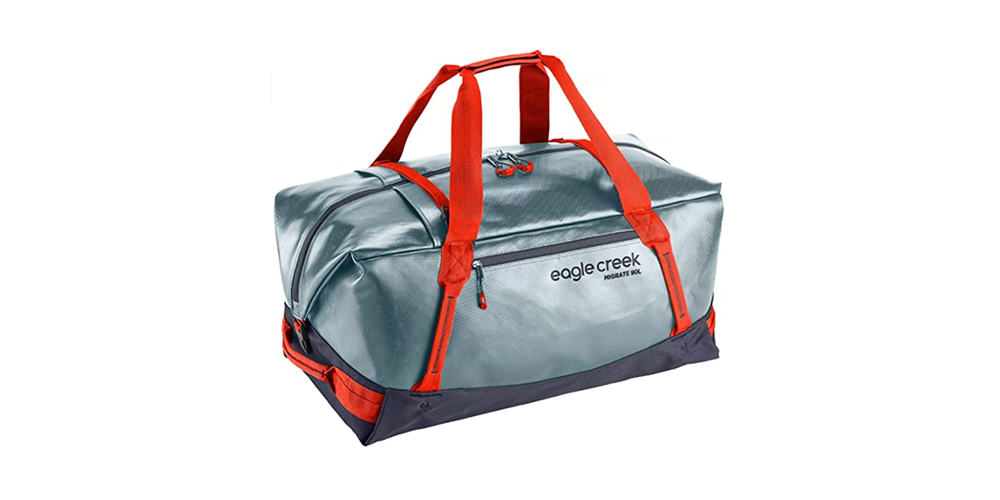 EAGLE CREEK MIGRATE DUFFEL 90L
Finding the right bag to pack for camping is a challenge your mom has likely struggled with at some point. Help her make things easy by gifting her this duffel from Eagle Creek. Whether she's heading out on a camping adventure in her RV or hopping on a plane to explore a foreign country, she will love having this bag to put her things in. Its heavy-duty construction means that it is built to last. Even better? The material used on the main body is water-repellent so if it gets dirty, all she has to do is hose it off. But the best part of this duffel is that it converts into a backpack when your mom needs a quicker and easier way of carrying her things. Though this pack can pack a lot in it, it doesn't take up much space when not in use. In fact, it can be folded flat for compact storage.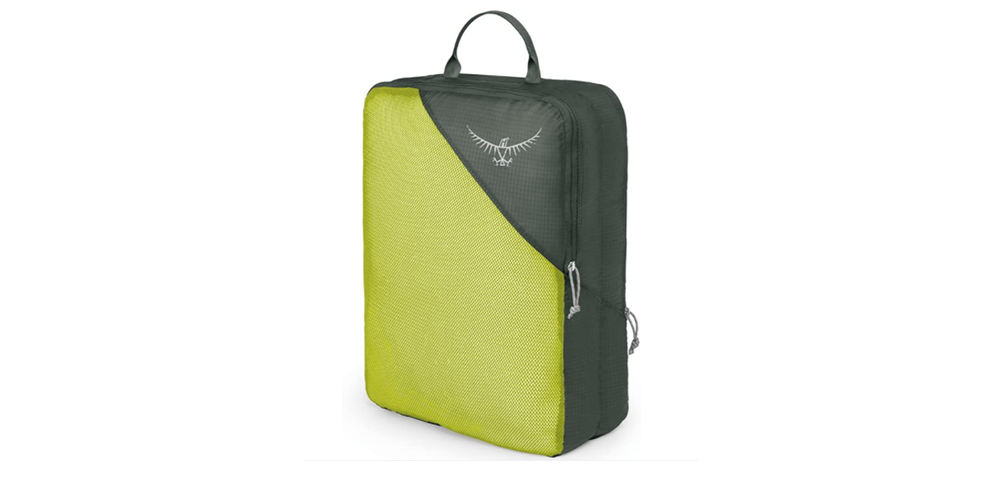 OSPREY LARGE ULTRALIGHT DOUBLE-SIDED PACKING CUBE
You don't know how great packing cubes can be until you use them. You may think they're a waste of money, but if you gift these to your mother, we guarantee she will rave about how they make her life so much easier when it comes to packing for a trip. These packing cubes from Osprey are big enough to allow room for all of her different clothes. We suggest getting a few of these for her so that she has one for pants, one for shirts, one for sweatshirts, and so on. By organizing alike things in each cube, it is much easier to find what she's looking for without making a mess of her entire bag. These cubes also make everything compact so that clothes take up as little space as possible. These work great for socks and underwear too, as well as other clothing accessories she may want while camping.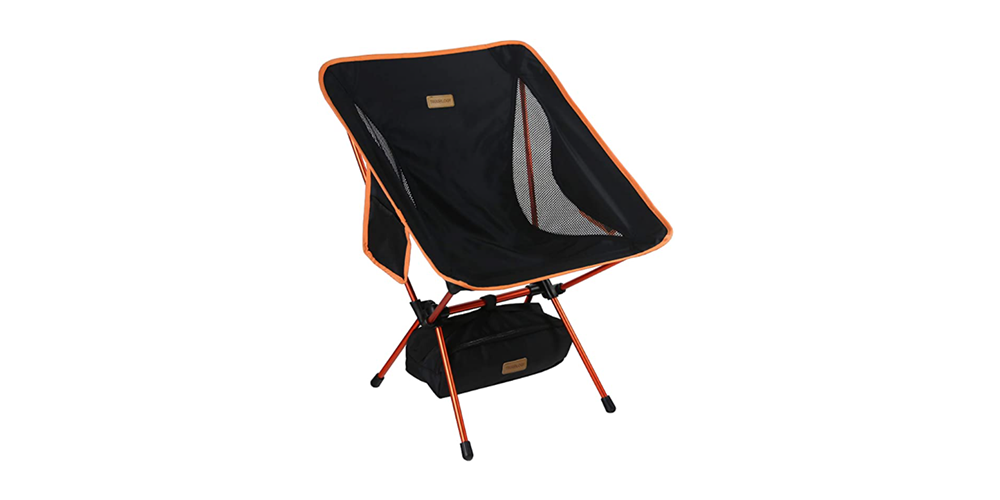 TREKOLOGY YIZI GO PORTABLE CAMPING CHAIR
A camping chair is something that many people don't realize the luxury of until they've experienced it. It may seem like an unnecessary thing to bring along, but wait until you've returned from a long day of hiking and adventuring and the only two things you want are a cold beer and a place to sit. That's where this Trekology YIZI GO Portable Camping Chair will come in and save the day. This thing weighs only 2 pounds, so it won't weigh your mom down, and it is also packable in the included storage bag, so it takes up minimal space. And the setup won't take long, either. Your mom will have this chair up and running in mere seconds. The side pockets are great for holding her drink, phone, or other small thing she may want within reach.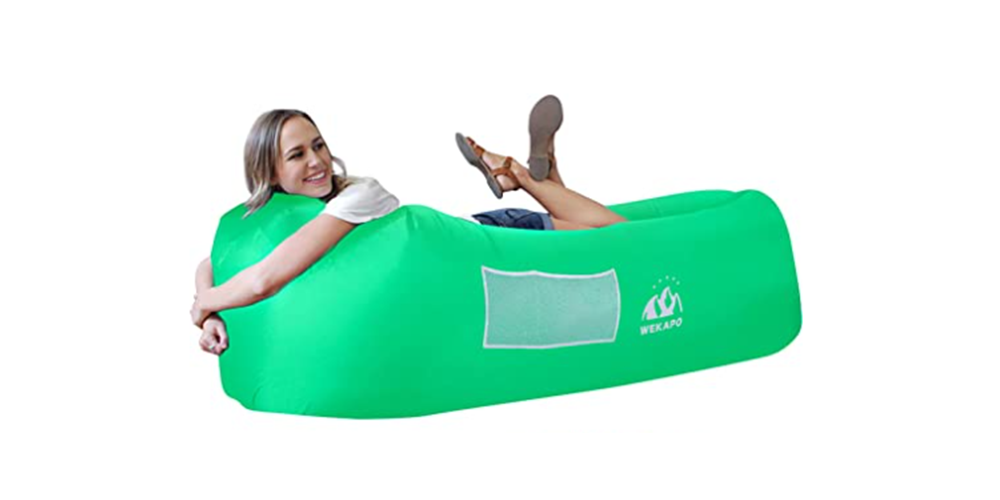 WEKAPO AIR LOUNGER ROSA
Sometimes your mom may want a camping trip full of hikes and adventures, and other times she may want something that is more relaxed and low-key. In the case of the latter, we have the perfect way for her to lounge — with a Wekapo Air Lounger. This creates a couch pretty much anywhere where your mom can take a seat and relax. And the best part? It doesn't require a pump — just air. You simply have to trap air inside the lounger, and voila! You've got a place to lounge. And if your mom happens to be in windy conditions, this lounger comes with a stake that helps keep it in place. When she's ready to pack it up and go home, it fits into the included carry bag and takes up just a bit of space.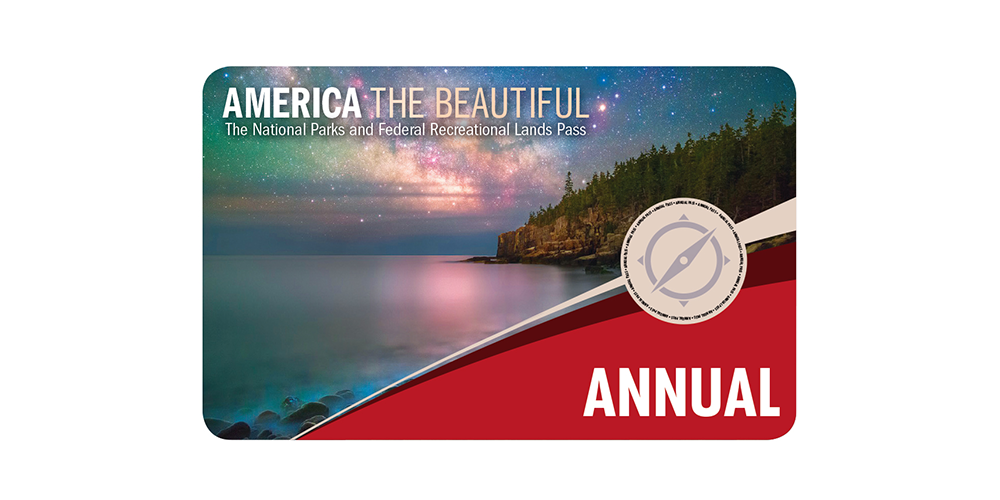 AMERICA THE BEAUTIFUL PASSES
What better way to see our country than to visit as many national parks as possible? When you gift your mom the National Park's pass, she'll gain entry to any park she wants for an entire year. Just imagine all the adventures she'll have. From hiking in Glacier to rock climbing in Zion, and so much more, your mom will love all that this pass gives her. And if she's 62 or older, you can get her a lifetime senior pass for the same price as a regular annual price for anyone under 62 years of age. This pass takes care of entry fees at national parks as well as national wildlife refuges, and also takes care of day use fees at national parks and grasslands. The pass can be used for a driver and all passengers in a car at all per-vehicle fee parks and areas.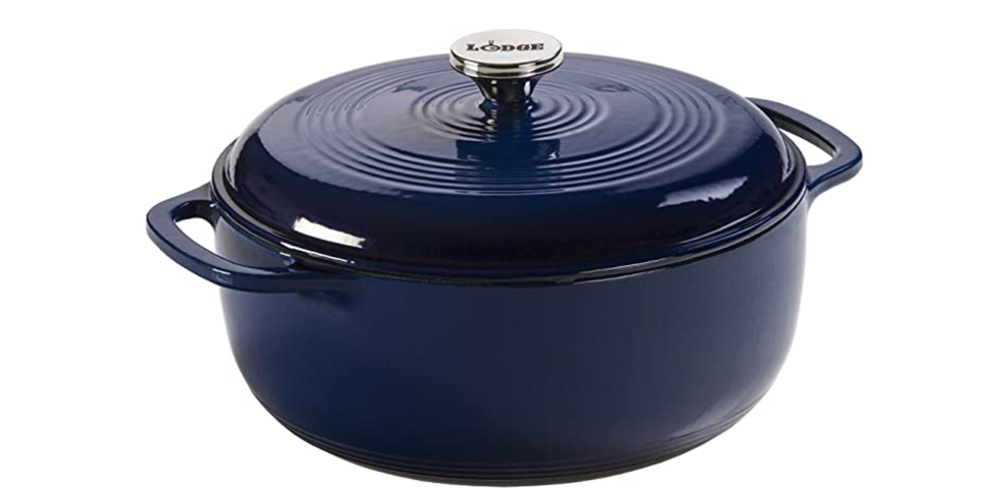 LODGE DUTCH OVEN
You have not had a proper camping meal until you've had something made in a Dutch oven over the campfire. This thing should be a camping staple, so it's no surprise that it ended up on our Mother's Day gift guide. While some Dutch ovens can break the bank, this one is a great value that you won't worry about taking camping with you and maybe getting a bit dirty. It is a 6-quart pot that will cook up some of the most delicious meals your mom has ever tasted, and she'll love that it's something she can get some use out of at home, too. This Lodge one is available in a number of different colors, so pick her favorite.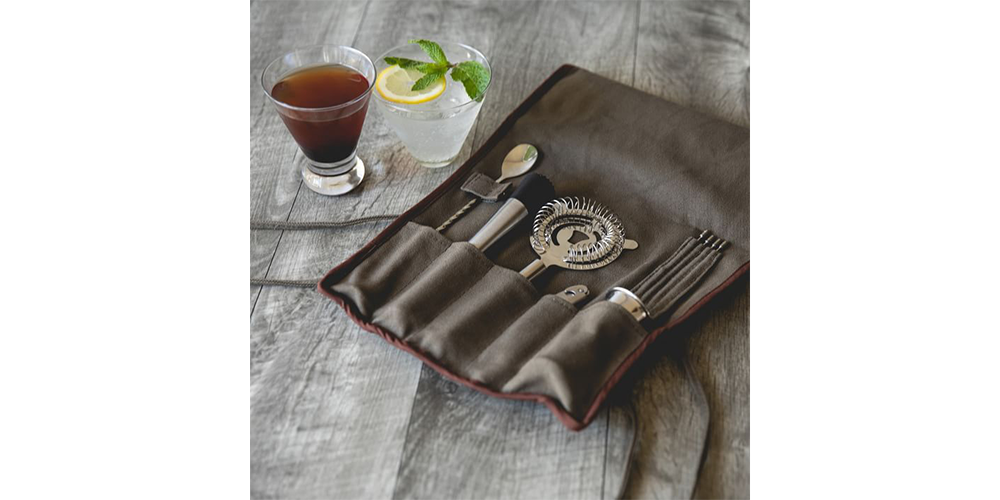 WEST ELM BASIC ROLL UP BAR TOOL SET
If your mom is someone who loves a good drink, then the quality of her drink shouldn't be sacrificed just because she's camping. All she needs to make a tasty 5:00 drink is her alcohol of choice and a great tool set to make it happen. This 9-piece set will let her make drinks on the go no matter where she is, thanks to the compact roll-up style of it. Everything has it's own place and its own purpose. Included in the set is 4 cocktail stick, a Hawthorne strainer, a twisted stem cocktail spoon with a hammer, a muddler with a plastic head, and a double-sided jigger. And they're all made of stainless steel, so you know they're built to last. The set comes in a grey waxed canvas bag that is the perfect rugged look while camping.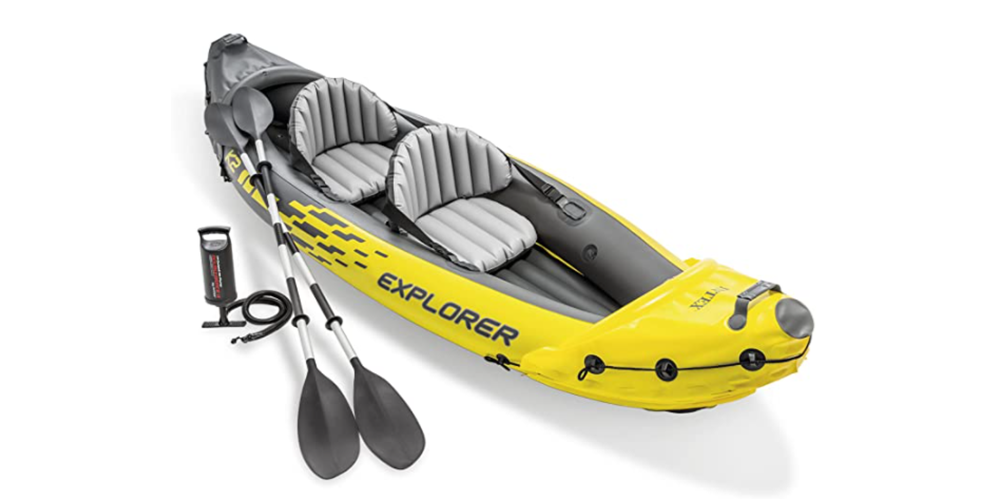 INTEX EXPLORER K2 KAYAK
Does your mom have an adventurous spirit in her? Then she'll love this inflatable kayak. At a much lower price point than a regular kayak, we also love that this one can be deflated and stored away easily. And can we talk about how comfortable this thing is? The kayak includes an inflatable seat with a backrest, and it is actually adjustable. It's able to hold up to 400 pounds, so she and a friend can hop on and kayak together. The total length of this when inflated is 10 feet long, so there is plenty of space to be comfortable in this thing. The purchase of this kayak also includes 2 paddles and a hi-output pump to get this thing pumped up when your mom is ready to get out on the water. And when it's time to put it away, she simply has to deflate it using the Boston valves and put it back in the included carry case. The vinyl on this kayak is puncture-resistant and has 3 separate air chambers to make blowing up much easier.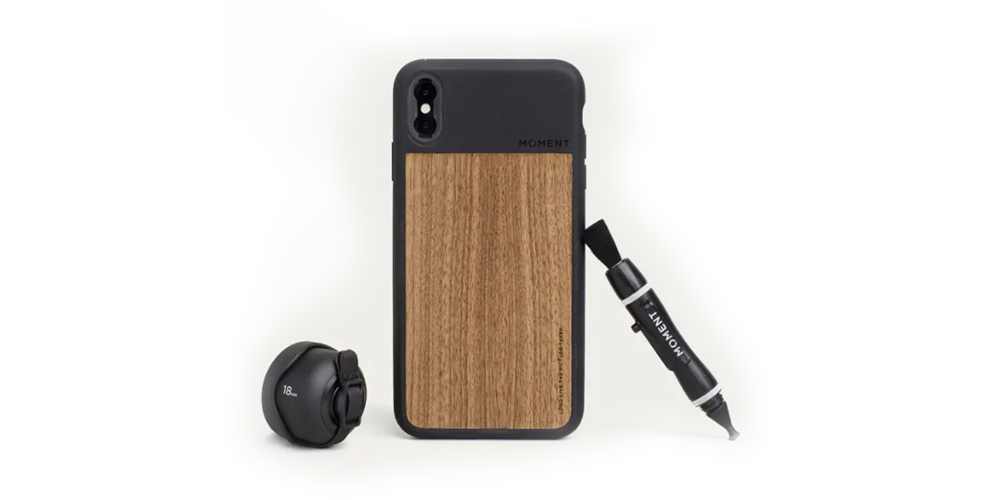 MOMENT IPHONE LENS STARTER KIT
Is your mom interested in photography but not ready to take the plunge into getting a pricy professional camera? Until she's ready to do that, this starter kit from Moment will allow her to get some stunning pictures using her iPhone. Included in this kit is 1 lens (she gets to choose the one she wants), as well as a special iPhone case that will keep the lens in place and a lens pen. This pen is perfect for cleaning off dust and fingerprints and will make sure there are no smudges or marks that could ruin an otherwise perfect photo. These lenses are small enough to fit in a small bag and open up a whole new world of possibility when it comes to snapping photos with your phone.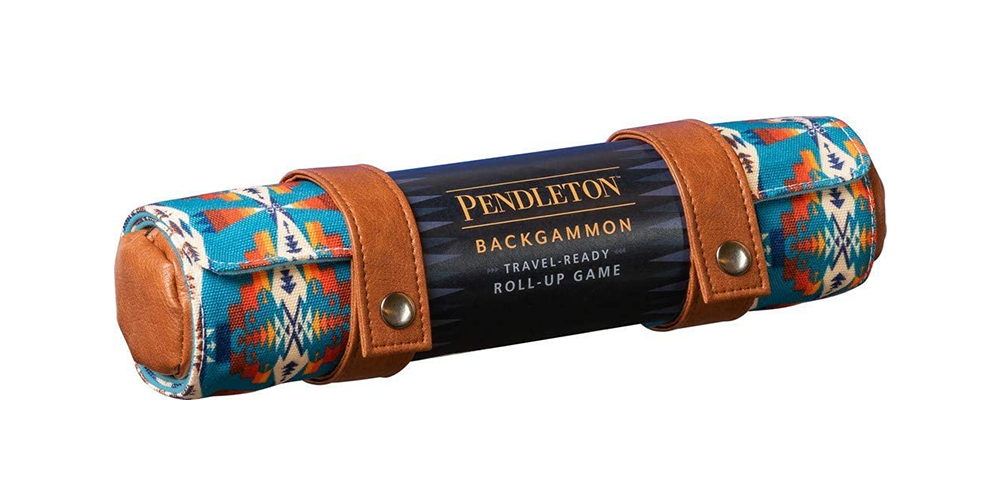 PENDLETON BACKGAMMON
If your mom is a backgammon lover, then she is really going to love this camping version that she can take with her wherever she goes. Pendelton is one of our favorite names in outdoor wear, and they have created a beautiful backgammon set that will put a smile on you're mother's face (especially when she's beating her opponent). The playing board is made of canvas and comes in a colorful Pendelton pattern. It includes 30 silkscreened wooden game pieces, 5 wooden dice, instructions, and a vegan leather bag to keep everything in. We love that everything rolls up into the board so that she can keep it all in one place and compact for travel. Imagine her playing this game in the heart of her campsite. Oh the fun she'll have!
---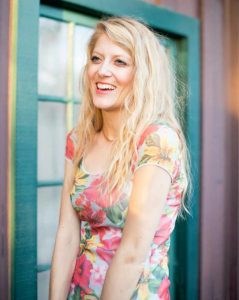 Leslie, a.k.a. Copy Girl, is a copywriter who gets butterflies from telling stories through words.
Her voice comes from a place filled with passion, dreams, and lots of sugar. "Cake over steak" is her go-to motto.
With over 10 years of experience in crafting words, and years of embarking on travels that have taken this Montana girl to some incredible places, Leslie love the adventures of both body and mind her writing takes her on.
Everywhere she goes, she takes this advice with her:
"Hold on to your divine blush, your innate rosy magic, or end up brown." – Tom Robbins, Jitterbug Perfume
To see what Leslie's up to in the writing world, visit her website here.
---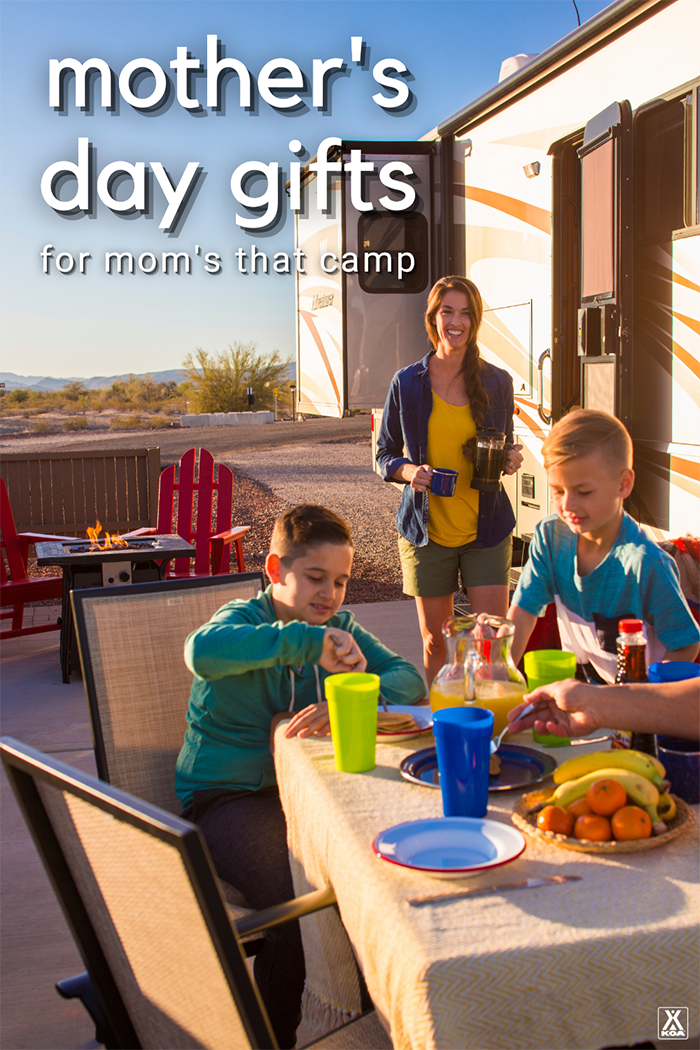 Kampgrounds of America, Inc is a participant in the Amazon Services LLC Associates Program, and affiliate advertising program. Some links may be affiliate links and Kampgrounds of America, Inc may get paid if you buy something or take an action after clicking one of these links.
Prices are accurate at time of publishing. Note that are subject to change at the discretion of Amazon or their marketplace sellers.