The Ultimate Mother's Day Gift Guide For Moms that Camp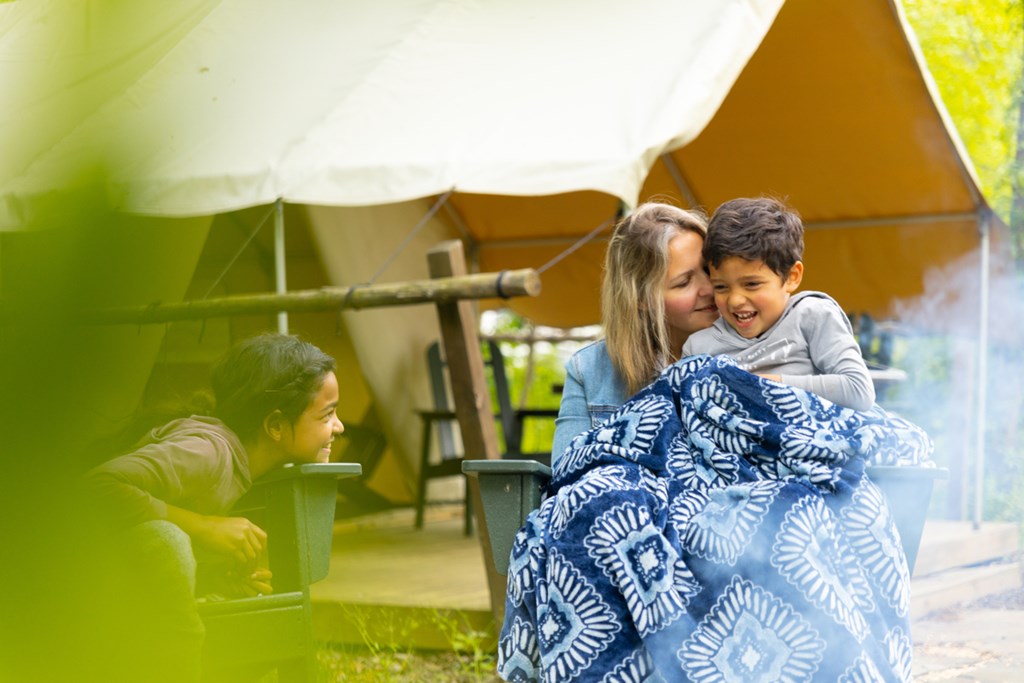 In reality, Mother's Day shouldn't just be once a year. Mother's Day should really be every day. This is the woman who brought you into this world and/or the woman who raised you to be the person you are today. Your mother (or motherly figure) is unlike any other person in your life. Mothers have the power to make you feel better when you're down; they're oftentimes the first ones we call when something goes wrong because somehow, mothers make everything seem okay.
Doesn't that kind of love and support deserve a great gift? We sure think so. And if your mother is an outdoor-loving kind of woman, then you are in the right place because we have some great gift ideas to make her Mother's Day one for the books.
So, plan a cute day for your mom that showers her with all the love she deserves, and put the cherry on top by getting her one of these great gifts below.
What To Get Your Mom For Mother's Day in 2022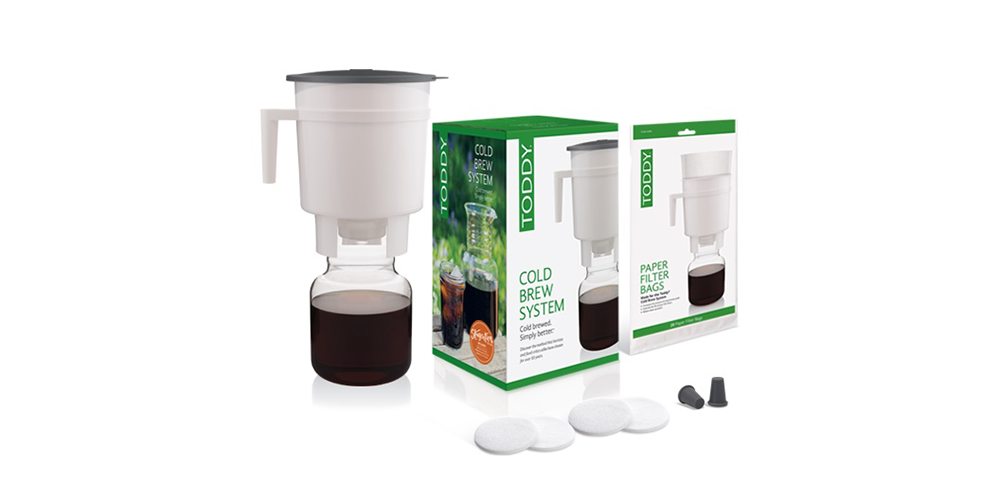 Toddy Cold Brew Staycation Edition
One of the reasons that mothers can do all they do is thanks to the fact that coffee fuels their life. Coffee runs through the veins of nearly every mom out there, so why not give her a way to get delicious coffee every day from the comfort and ease of her own home? The perfect way to do this is with the Toddy Cold Brew Staycation Edition. You're likely familiar with cold brew coffee and Toddy is the leader of this industry. This specific kit features the famous Toddy Cold Brew System that works as a non-electrical coffee maker to create the concentrate that serves as the best wake-up call your mother could ask for. No longer will she have to drive to the nearest coffee spot to get her cold brew – she can make it on Sunday night with this system and store it in the fridge to last her through the whole week. She can also make it ahead of time to take with her on her next camping trip so that she doesn't have to endure another morning of cowboy coffee.
Included in this kit is everything you need: paper filter bags, extra felt filters, a stopper, a glass decanter, and a lid. Your mom will also feel safe and healthy knowing that the system is BPA-free. This kit has all she needs to get that cup of joe that can fuel her through anything that comes her way.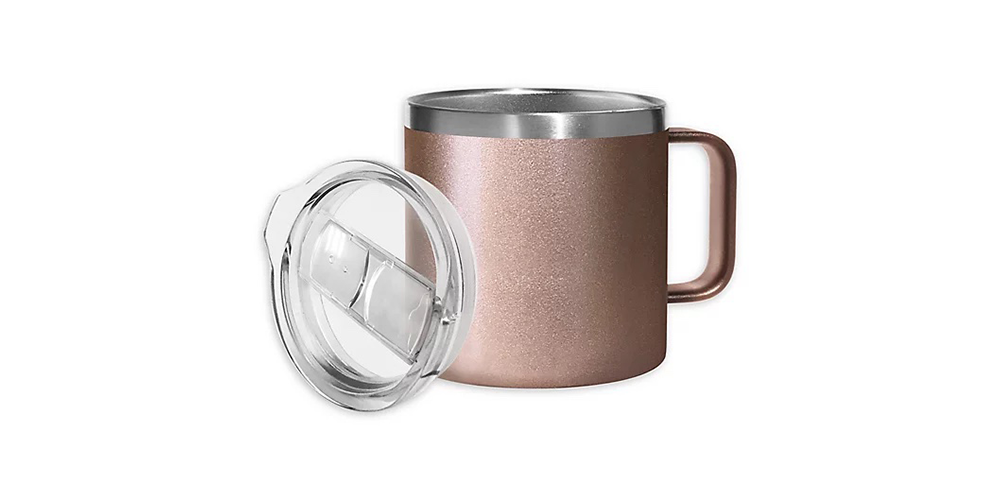 Oggi Stainless Steel Mug
Once your mom has the delicious coffee she made with her Toddy Cold Brew System, she just needs the perfect mug to drink it out of. And we've found just the one. It's this stainless steel mug from Oggi. It is vacuum-sealed and insulated so that when she puts her coffee in there, it will stay warm for a long time. If she'd rather fill it with a cocktail than coffee, this mug works great for that, too, and will keep her iced drinks cold so that she can enjoy the fresh taste. Our favorite thing about this mug is that it has a handle, which makes it easy to hold onto and use. The lid is also a great bonus that has a slider so that you can keep the contents of the mug at the proper temperature when not taking a sip. This makes for the perfect camping mug that you can keep with you at camp or when you head out on an adventure. Just make sure you tell your mom to keep this one out of the dishwasher and wash it by hand.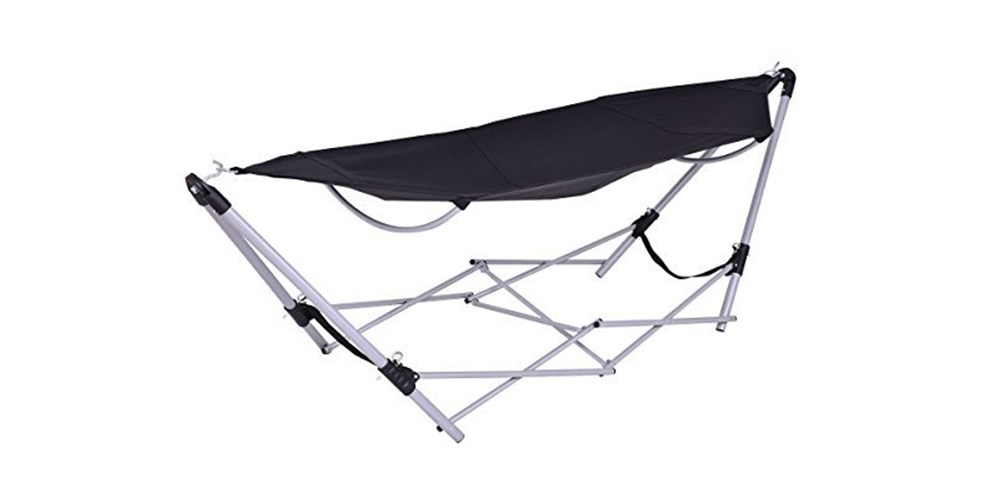 Giantex Portable Hammock
It seems that there are few things mothers enjoy more than relaxing in peace and quiet with a book in hand. Oh yeah, and a comfy place to do said relaxing. Bonus points if that place is out in the wild where your mom feels most like herself.
You can make all of the above possible by gifting her this portable hammock. This hammock is ideal for her camping adventures because it is both foldable and portable. It comes with a carry bag that makes for easy and lightweight transportation that is super convenient.
Just because this thing is lightweight does not mean it isn't sturdy. In fact, this hammock is built out of high-quality steel and is built to withstand rust and bad weather. Not to mention, the fabric this hammock is made out of is built to last.
With just a few parts that come included with the hammock, you'll be able to put this thing together in no time, giving your mom maximum time to enjoy her book in peace.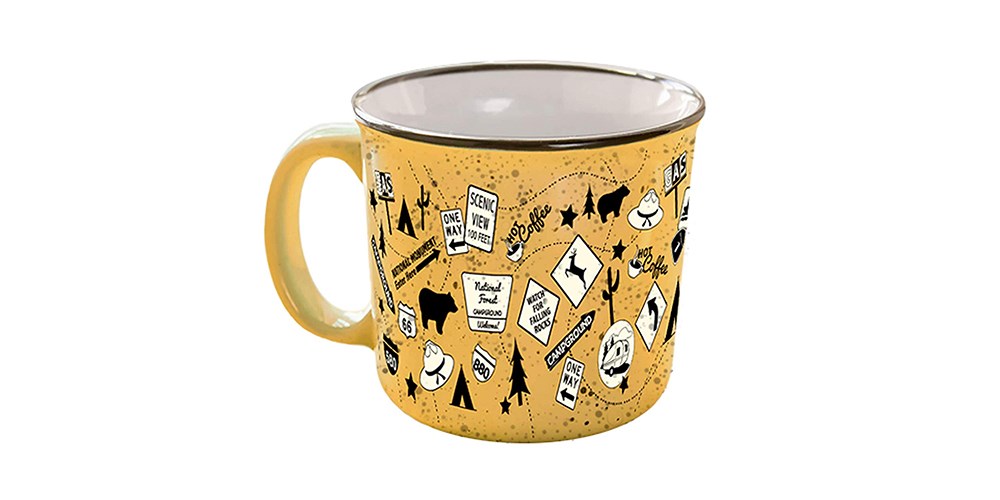 Camp Casual Mug
You'd be hard-pressed to find a mom out there who doesn't live off of coffee. It is a way of life for mothers, so you know you'll never go wrong in getting her a mug to make her coffee drinking that much more enjoyable for her.
Even better when that mug is covered in all things camping, like this mug from Camp Casual. Whether she's out in the woods enjoying her camping, or anxiously awaiting her next camping trip, she'll love drinking her morning cup of joe out of this festive mug.
This ceramic mug is both dishwasher and microwave safe, so it has the ability to withstand a lot of wear and tear and love from your mother.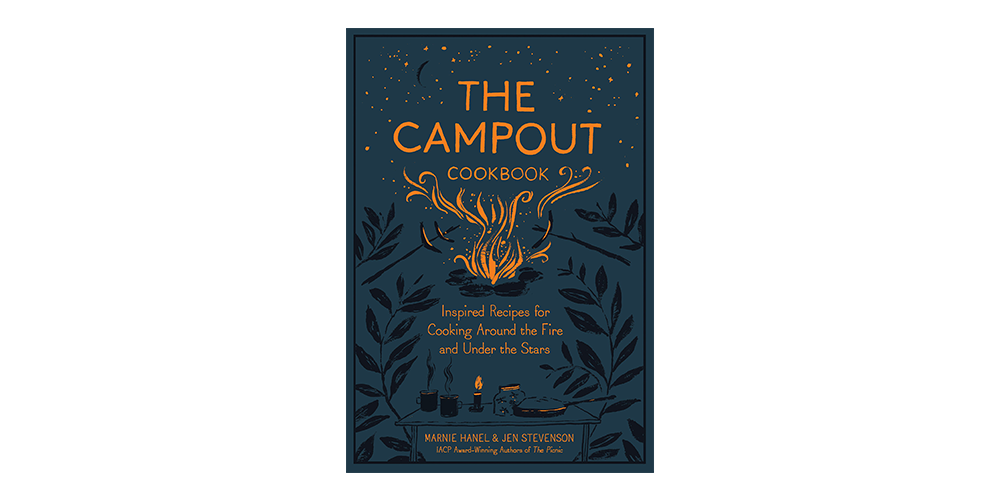 The Campout Cookbook
As much as we love the KOA recipe database (and we think your mom will too), we also feel confident that your mom will love this epic cookbook written by Marnie Hanel and Jen Stevenson. It features recipes that will make your mouth water by just reading about them, and by the time she creates them in real life, she'll be foaming at the mouth. It covers unique recipes from bootstrap bibimbap to s'mores ideas that don't exist in your wildest dreams. The best part about this book is that it not only has recipes, but also drawings, stories, and camping tips in it too. This book covers all kinds of bases, with food at the heart of it and if your mom is a fan of food, then she's gonna be a fan of this book.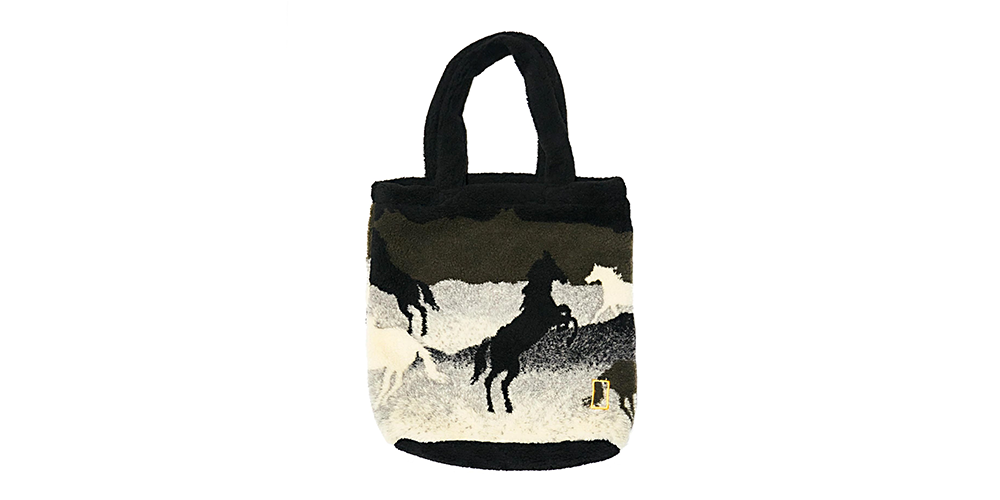 National Geographic x Parks Project Wild Horses Sherpa Tote
Moms are huge fans of bags of all kinds. Purses, totes, duffels, you name it and your mom has like got it. Why not give her another bag to love by gifting her this sherpa tote from Parks Project? You'll feel twice as good when you give her this bag because for one, you're giving your mom a gift and that's always a nice thing to do. Two, each purchase from this National Geographic x Parks Project collection helps support the National Geographic Society continue on its mission of using "science, exploration, education, and storytelling to illuminate and protect the wonder of our world." This bag is sure to be the softest bag your mom will ever own and if it gets dirty, she can simply throw it in the wash to make it new again.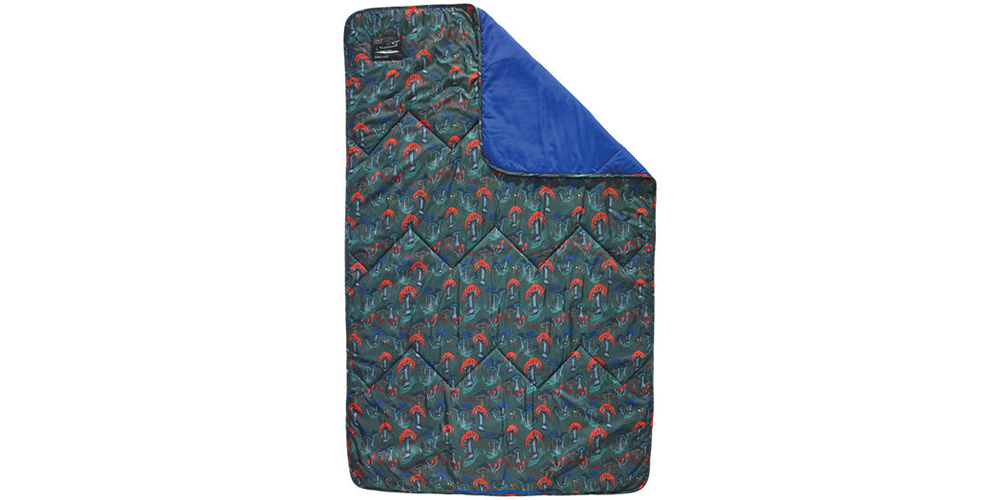 Therm-A-Rest Juno Blanket
For those nights when your mom wants to feel warmer or cozier, this blanket from Therm-A-Rest is the perfect gift. For those days when she wants to have an improptu picnic, this blanket is the perfect gift. When she needs something to cuddle up to the campfire with, this blanket is the perfect gift. In short, this is the ultimate multipurpose blanket that your mom will be toting around with her everywhere she goes. It is lightweight and warm, and packs up into its own small pocket and easily fits in your bag. You can even fasten it around your shoulders and carry it that way. This blanket is specifically made for the outdoors and dirt, sand, and water can be quickly and easily cleaned off of it. It's machine-washable and dries in no time, making it ideal for moms who have kids in tow. Plus, the pattern options are too cute to pass up.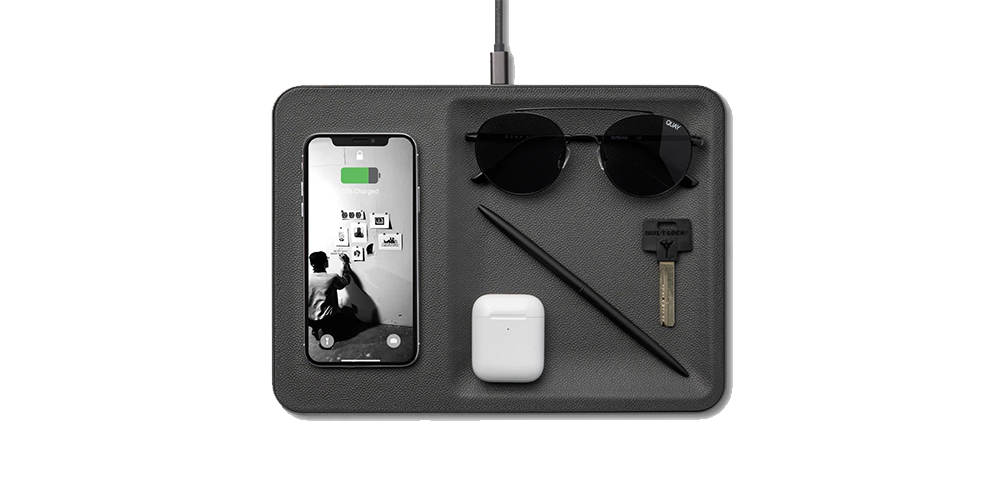 CATCH:3 Wireless Charger
If your mom loves the outdoors, chances are good that she relies heavily upon her phone when she's out adventuring. It serves as her camera, her GPS, her Weather Channel, her jukebox, and more. So, you want to make sure that she has the power she needs to keep her phone charged and ready for anything. The best and easiest way to do that is with the CATCH:3 Wireless Charger from Courant. It serves not only as a quick and accessible way for her to charge her phone, but also as an accessory tray so she can keep any other thing she needs nearby (things like glasses, sunglasses, car keys, headphones, and more). This device is sleek, simple, and chic which makes it the perfect double-use charger for home and while camping. It features 3 coils for faster charging as well as a USB-A port so she can plug in additional devices if needed. If you want to make this gift even more special, you can have it monogrammed with her initials.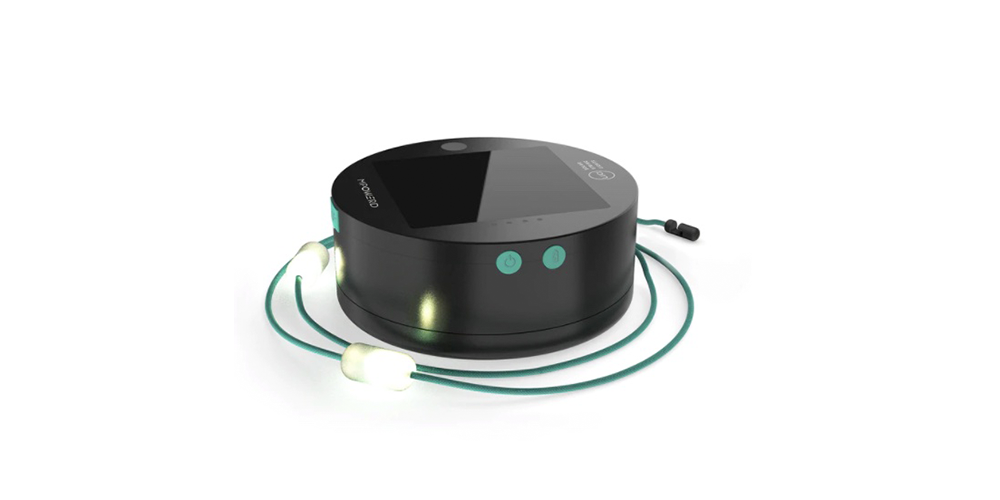 Mpowerd Luci Solar String Lights
Luci in the sky with diamonds. Well, almost. You've already lit up your mom's life, now you can light up her camping trip by gifting her these solar string lights. Within this expandable unit, you'll find 18 feet worth of 100-lumen lights. And these aren't just any string lights – they have mobile charging abilities and can last up to 20 hours on a single charge. When they're ready for a re-charge, all you have to do is use a USB to get the power going again. These lights are great for in the tent, around the camp, or even at home between adventures.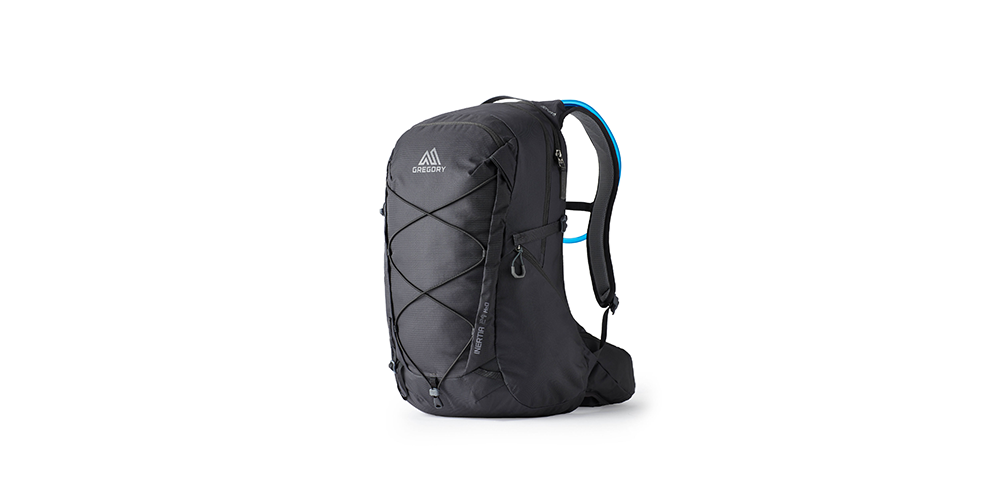 Gregory Intertia 24 H2O Hydration System
If your mom is a lover of the outdoors, then she shouldn't embark on any adventure without a hydration system to give her body all the water it needs. This pack from Gregory provides a convenient and stylish way for her to stay hydrated. It allows her to pack 24 ounces of water into a reservoir that features an inline hose for quick and easy access to water. The bag itself has a 3D foam backpanel that will ensure that she stays as comfortable as possible while carrying even water to get her through her adventures. This padding also allows air to still flow through so she stays dry when the weather gets hot and sweaty. We also love that it has a top pocket that can be easily accessed and has room to store snacks, keys, sunscreen, a phone, and any other small things your mom wants to take hiking with her.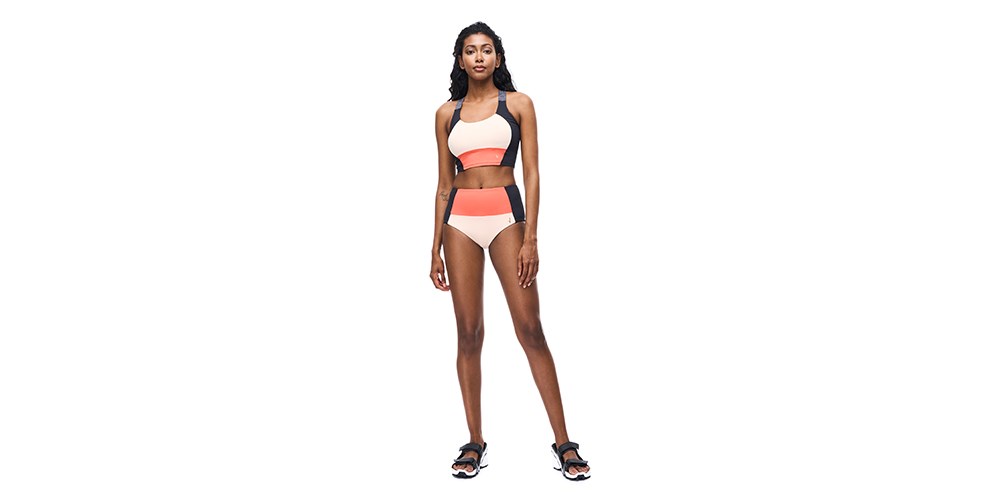 Indyeva Timador Top + Lago Bottoms
If you've got a mom in your life that is looking for a new bikini to welcome in the summer of 2022 but still wants to feel comfortable and have the right amount of coverage, then we recommend this top + bottom combo from Indyeva. The Timador top offers full coverage and support with an integrated bra that has removable padding. The elastic straps on this top will keep her comfortable as she embarks on some fabulous water adventures outdoors. And the Lago bottoms are the perfect companion to the top. They are high-waisted and fully lined so your mom will get full coverage and comfort all in one. The material for both pieces is soft and has a two-way stretch that also happens to be moisture-wicking. For a cherry on top, the material is also resistant to chlorine, sunscreen, and oil and has a UPF rating of 40. The chic vibe of this bathing suit will have your mom feeling her finest while hitting the water on all of her upcoming camping trips.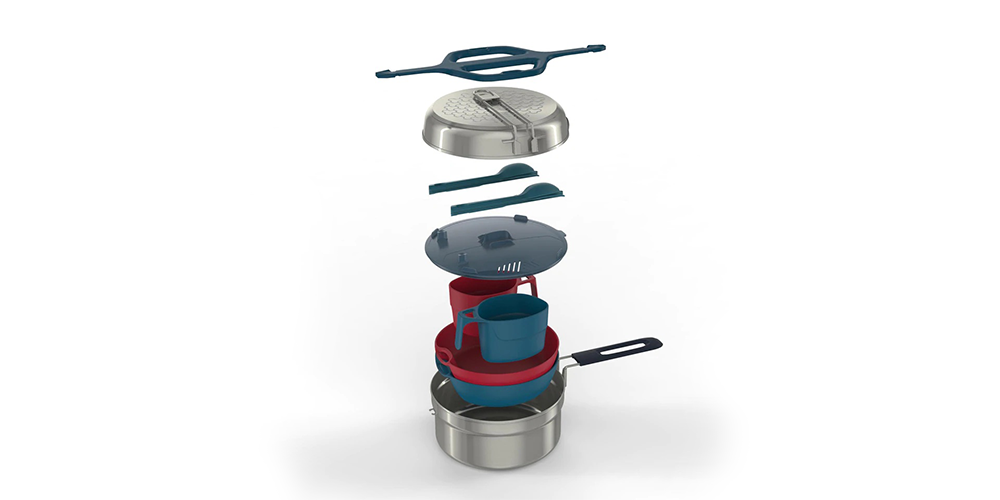 Quechua Cookset
If your mom is a fan of cooking, then you definitely want to get her the cookset that will make her enjoy cooking while camping, too. This 14-piece cookset from Quechua has all of the pieces your mom needs to make her camp cooking fun and convenient. It includes everything you need for two people: 1 stainless steel saucepan pan with a non-stick coating, 1 frying pan with a folding and locking handle, lid, strainer, 2 bowls, 2 mugs, 2 sets of fork, spoon, knife, and a table mat that serves as a locking system. All it all comes together in 1 piece so that it's easy for your mom to pack up and put away. The stainless steel features a double aluminum layer in order to increase the heating efficiency so she won't have to wait as long for her food to get warm and so she won't have to use as much gas to cook. It really can't get more convenient than this set – even the cleanup is easy. All she has to do is wash each piece in soapy water and dry them before storing them.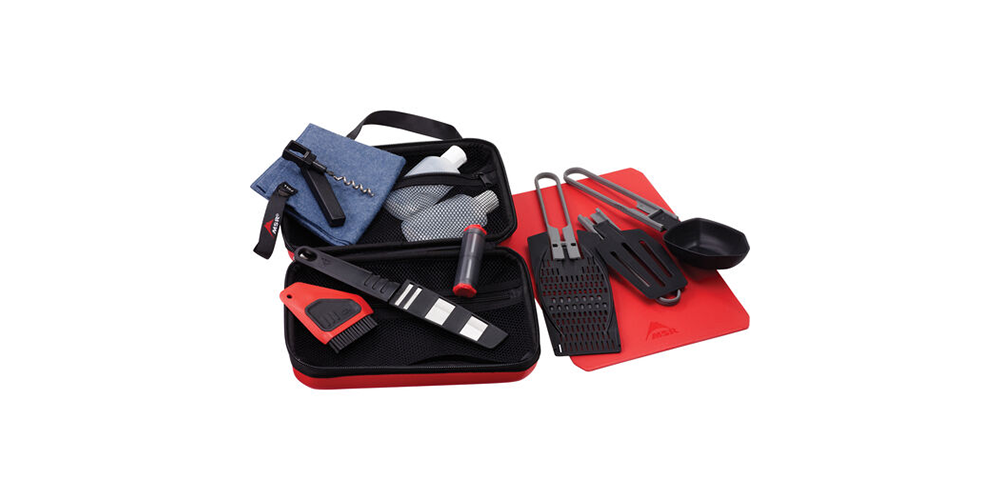 MSR Alpine Deluxe Kitchen Set
With the cookset above, all your mom will need is this kitchen set to complement. It has all the accessories she could need to cook up her favorite dishes while out in nature. It includes a folding spoon, spatula, strainer/grater, salt and pepper shaker, dish brush, kitchen knife, dish towel, cutting board, bottle opener, cutting board, and a case to store everything in. The case is zippered and features zippered mesh pockets that will come in handy. No dish will be too hard to make when your mom is equipped with all these tools to make it fun and easy for her. Everything in this kit is BPA-free and can be easily watched with soapy water.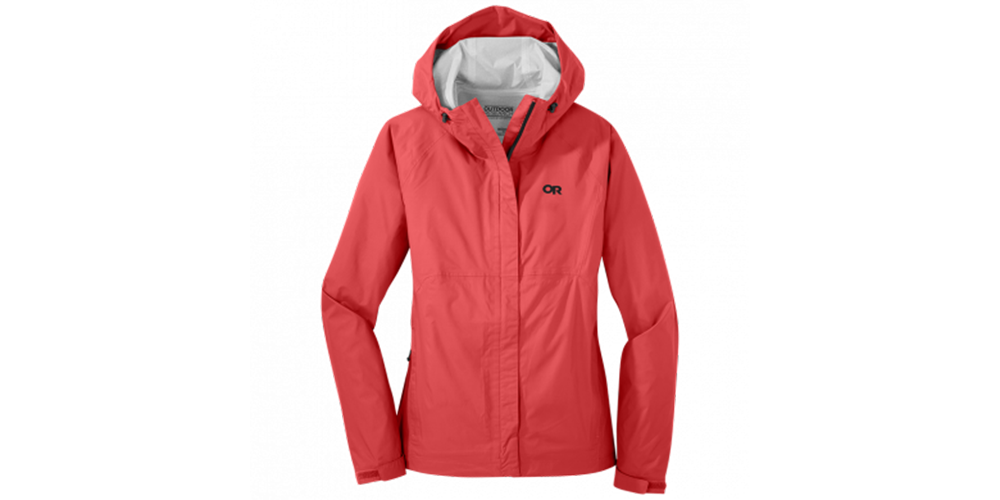 Outdoor Research Apollo Jacket
Moms are always in need of a jacket that is for those days where it's a little too cold without one, and but a little too warm for a big coat. That's where this Apollo Jacket from Outdoor Research swoops in to save the day. Outdoor Research is known for its high-quality wear, and this jacket is no exception, and at an affordable price, too. This rain jacket will keep your mom warm and dry if she finds herself in a rainstorm while out adventuring, and will also help to keep her warm if the wind decides to pick up while she's out on a hike. And if things start to get a little hot, she can open up the pit zips to stay dry. Our favorite part? The fact that the left pocket on this coat doubles as a stuff sack, making this jacket super easy to pack away when it's not needed and easy to bring out on a rainy day. The fit of this jacket is slimming and form-fitting while still being comfortable, so it will let your mom feel her best and look her best, while getting all the function out of the jacket she needs, too.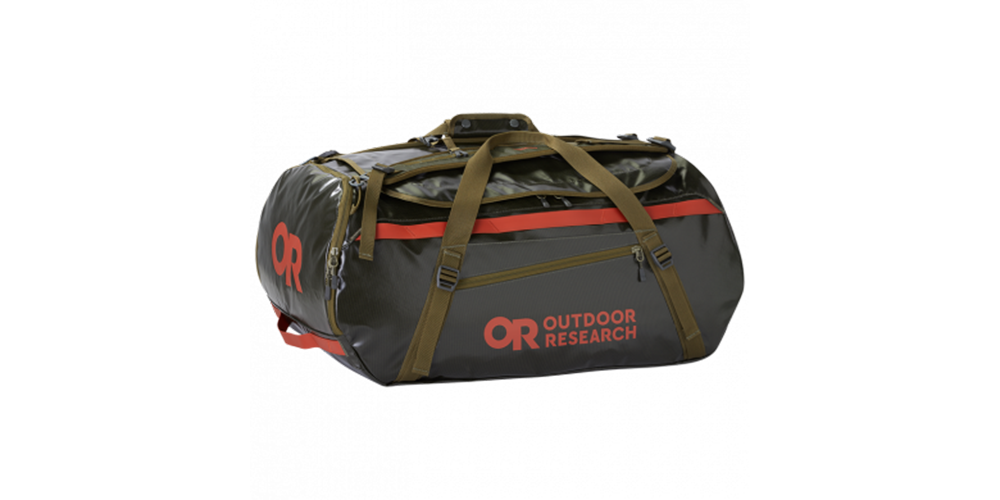 Outdoor Research CarryOut Duffel 80L
The outdoor-loving mother in your life needs a reliable bag to carry all of her adventure belongings in, and we've got the perfect one. This Outdoor Research duffel is the only bag she'll ever need for camping. Its big size allows her to bring all the clothes she may need for her exploring, but still manages to be comfortable to carry. That's thanks to the detachable shoulder straps that make this a duffel-turned-backpack in just moments. The straps are ergonomic so she can stay comfortable even when her pack is heavy. Outside the bag is waterproof with a 70D ripstop exterior, and inside she'll love having the expandable pocket that can separate her dirty clothes and shoes from the clean ones. This heavy-duty bag is lightweight enough that your mom can easily pack it around but durable enough that she will get to use it for the many, many adventures in her future.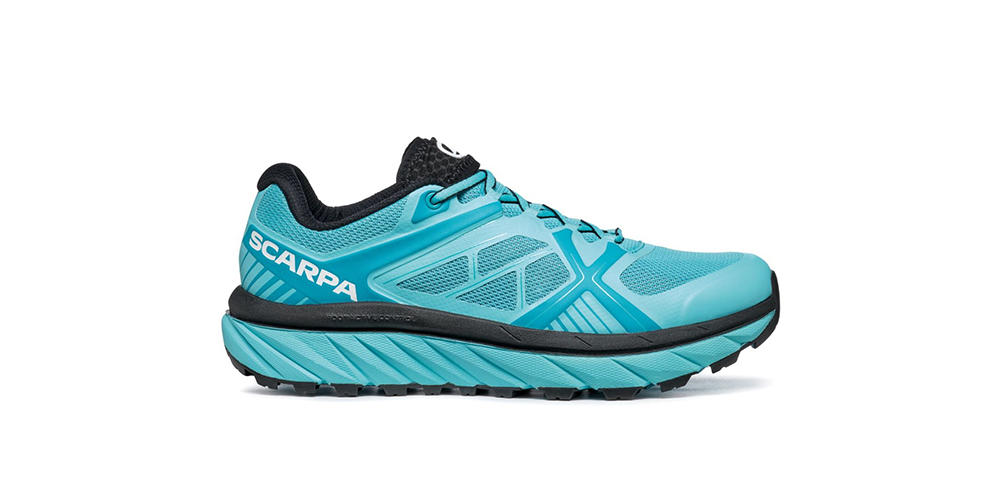 SCARPA Spin Infinity Shoes
Moms are all about versatility because they just don't have time for anything else. So, gift the mom in your life a pair of shoes that she can use for all of her outdoor adventures – from hiking to running to walking. This pair from SCARPA is the new Spin Infinity, and they will give her an infinite number of reasons to be her new favorite shoes to slide on. They have all kinds of tech that make wearing these feel like walking on clouds. The midsole has a low-density base that gives all of the cushion and impact absorption she may need for her pavement runs. That base has layered on top of it the Foot Stabilizer Control system that runs through the arch of the shoe and provides stability so she can feel solid on her feet. And the traction can't be beat – it's a Megagrip rubber that grips even the toughest of terrain. The teal color make these a statement piece that we think your mom will have a lot of fun with.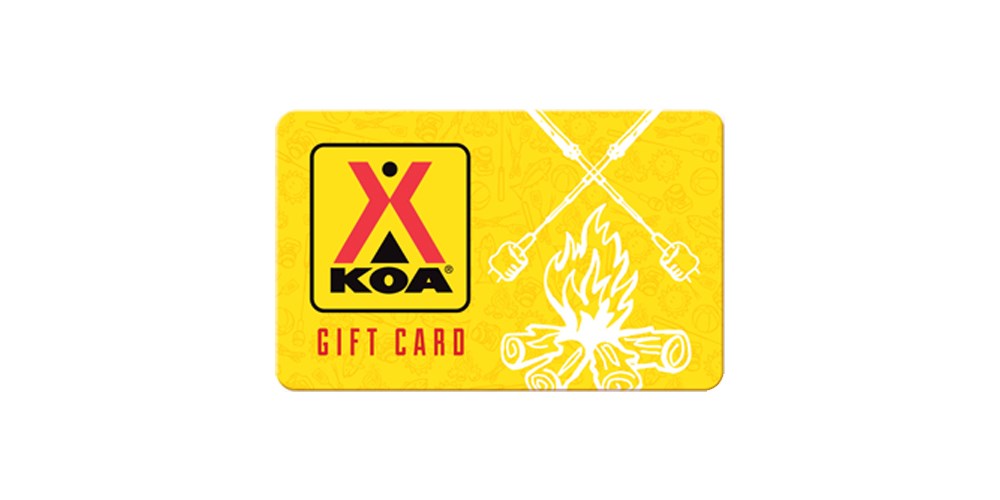 KOA Gift Card
What to give your mom who loves camping? Why not more camping? With this gift card, she can plan all kinds of adventures for the upcoming summer and beyond. KOA boasts over 500 campgrounds across North America, so we are willing to bet there's a spot on her bucket list that has a KOA nearby. Each KOA campground offers a variety of different amenities that serve as the perfect place for your mom to get away from the monotony of everyday life and reconnect with her inner child out in nature. She may even choose to invite you along, which would make for all kinds of great memories. KOA gift cards are available in a variety of amounts, so head to a KOA near you to purchase one for your mom today.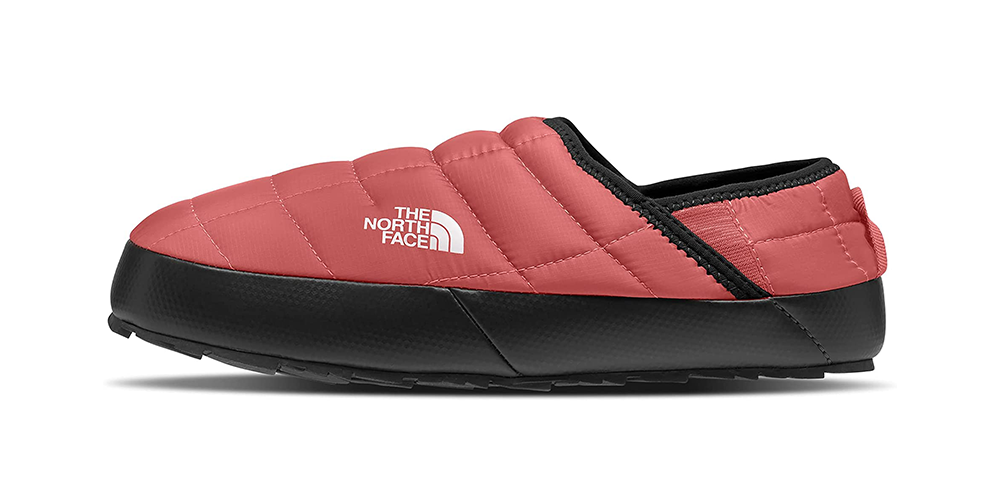 The North Face Thermoball Traction Mule V
Is your mom a fan of house slippers? Then she'll love the camping equivalent of house slippers: mules. At the end of a long day of adventuring, your mom would love to give her feet a rest and give them something comfortable to rest in. These mules from The North Face will give her just that. They feature a collapsible heel and elastic side panels so she can easily slip them on and off. The mules are also lightweight but feature a fabulous ThermoBall Eco insulation that will keep her toes warm. The rubber outsole has great traction, which is why these mules will be perfect at camp, at home, and anywhere her travels may take her. Even on a rainy day, they'll stay strong thanks to the water-repellent finish of the shoe.
---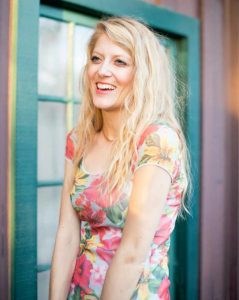 Leslie, a.k.a. Copy Girl, is a copywriter who gets butterflies from telling stories through words.
Her voice comes from a place filled with passion, dreams, and lots of sugar. "Cake over steak" is her go-to motto.
With over 10 years of experience in crafting words, and years of embarking on travels that have taken this Montana girl to some incredible places, Leslie love the adventures of both body and mind her writing takes her on.
Everywhere she goes, she takes this advice with her:
"Hold on to your divine blush, your innate rosy magic, or end up brown." – Tom Robbins, Jitterbug Perfume
To see what Leslie's up to in the writing world, visit her website here.
---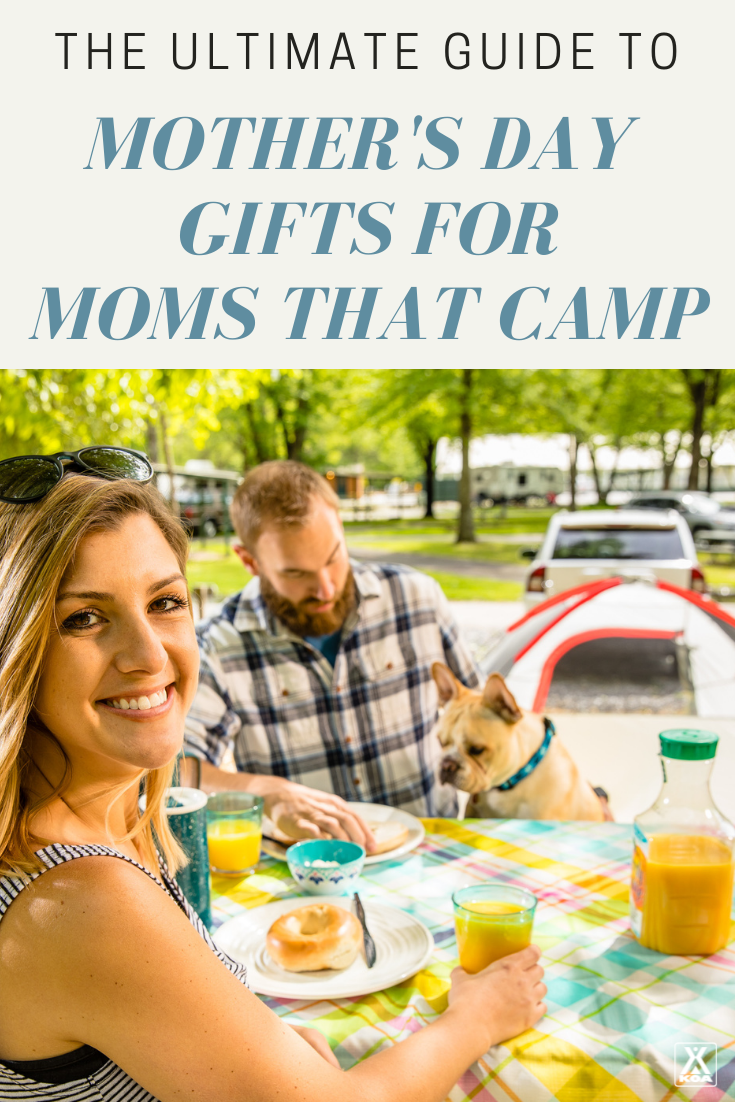 Kampgrounds of America, Inc is a participant in the Amazon Services LLC Associates Program, and affiliate advertising program. Some links may be affiliate links and Kampgrounds of America, Inc may get paid if you buy something or take an action after clicking one of these links.
Prices are accurate at time of publishing. Note that they are subject to change at the discretion of Amazon or their marketplace sellers.