There are few things greater in life than being out in nature, watching the sun rise over the mountains, and listening to the birds chirping with coffee in hand. The beauty of nature is unparalleled and if you've got a mom or mother figure who feels the same and loves immersing herself in the wilderness, then read on.
Mother's Day is the perfect reason to shower your mom with gifts that will take their camping adventures to the next level. Whether your mom is an avid hiker, a seasoned camper, or someone who just enjoys soaking up the sun, we've got something for her. We've put together a comprehensive guide of thoughtful gifts that will make your mom's next outdoor experience even better than usual.
So, let's celebrate the fearless, adventurous, and nature-loving mothers with some great gifts.
What To Get Your Mom For Mother's Day in 2023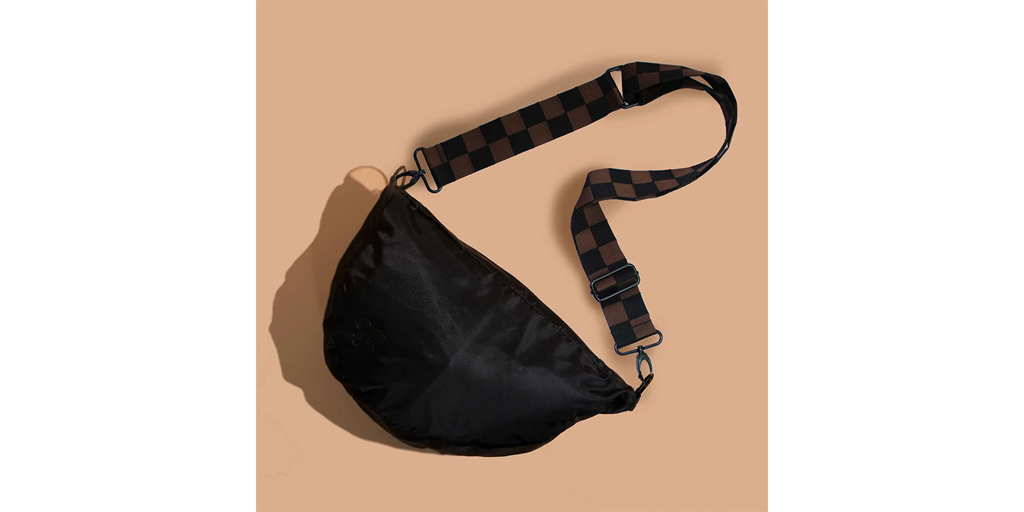 citymouse Sling Diaper Bag
Drab diaper bags are in the past. If you've got a mother figure in your life who has a baby in tow, then she deserves a stylish diaper bag that is perfect for when she's on the go. As much as we love a fully-equipped diaper bag for everyday use, when you're camping you may not have the luxury of that giant Mary Poppins bag filled with everything you need. And that's where the citymouse diaper bag comes in.
This bag is, first and foremost, function. It features a comfortable strap that extends to 55", making it easy to put on and take off on the go. It also has one large zipper that can easily be accessed with just one hand. Inside she'll find a key lanyard so she can keep track of her keys while out hiking as well as a key holder for that extra cup of coffee (or five) that babies require. There are also magnetic close pockets inside as well as a changing sheet that comes with each bag. To top it off, the bag is machine washable, water and stain resistant, and made with high-quality fabric.
Give the special mom in your life a diaper bag that combines fashion and function by gifting her the citymouse diaper bag.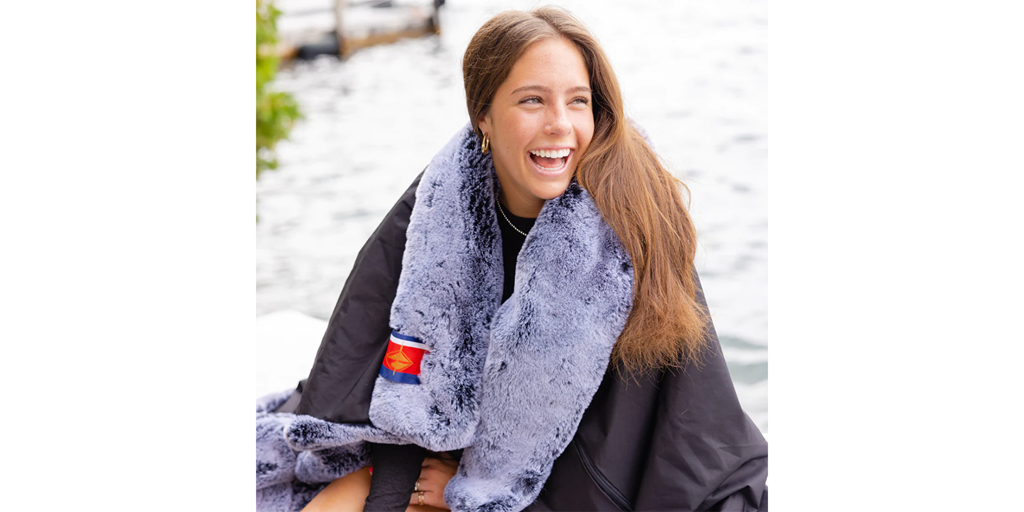 Pretty Rugged Blanket
You don't want to gift your mom just any blanket. She's your mom, after all, and deserves something that speaks to how incredible she is. So, if a blanket sounds like a good idea, we've got just the one for her: the Pretty Rugged Blanket. This is ideal for the outdoor-loving mom who happens to find herself adventuring when the weather is a little bit chillier than she'd like. This faux fur blanket is award-winning thanks to not only its incredibly soft feel, but also thanks to the fact that it is windproof, waterproof, and best of all washable.
This blanket is soft enough to keep your mom cozy but rugged enough that she feels she has permission to take it into the great outdoors and get some dirt on it. Whether she's headed for a weekend of chilly camping or just wants to sit on her patio for a night under the stars, this versatile blanket covers all of her needs. Made of RuggedTex nylon, it is easy to maintain and will stay looking new for many years to come.
The Pretty Rugged blanket is the perfect gift for the adventurous and outdoorsy mom who also deserves a high-quality and durable blanket that will keep her warm through all of her adventures in nature.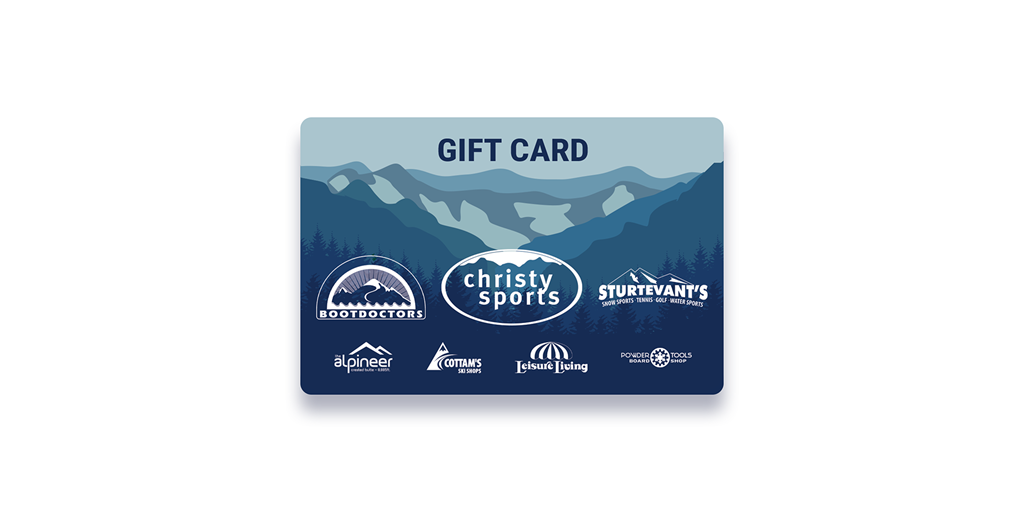 Christy Sports Gift Card
Your mom may be an outdoor enthusiast, but may not have all the gear to fully play the part. And she may not want to invest the money to do so. Thankfully, there is a great option that can give her the gear she wants for her adventures without the hassle of the cost and storage. And that's with rentals via Christy Sports.
Give your mom a gift card to Christy Sports where she can spend her money on all kinds of rentals for her outdoor fun. They've got everything from snow gear to hiking gear and have 60 locations across the country where your mom can pick up and drop off her gear. And if there's not a store near your mom, Christy Sports delivers! She can enjoy the convenience of having her gear dropped off right at her doorstep in time for her next big adventure.
Renting is a great way for her to dip her toes into new activities without breaking the bank, and also doubles as a way to promote sustainability and keep the environment healthy and clean.
Gift her a card for any amount here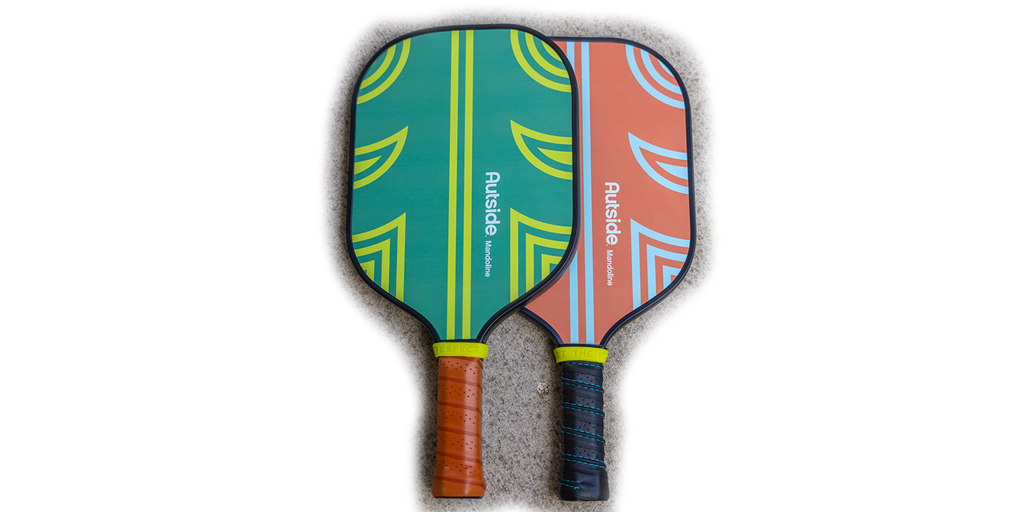 Autside Pickleball Set
In case you've been living under a rock, Pickleball is the newest sport on the scene for all ages. Chances are good that if your mom is the outdoor-loving type, she already has her finger on the pulse of pickleball. This sport is a fun way to be competitive without requiring too much physical exertion. In order to show off her pickleball skills properly, your mom needs her own pickleball paddle, and a paddle for a friend to play, too. And we've got the perfect ones for you. Not only will she feel stylish with this pickleball set, she'll also feel good about the cause behind it.
These pickleball paddles are from a company called Autside, which was created to support families with children on the autism spectrum. A portion of the sales of each purchase benefits ASK nonprofits that help. Every time she brings that paddle out to play, she'll smile knowing that her gift is helping someone else.
These paddles are the perfect items to take camping, as pickleball courts are popping up all over the country. Plus, your mom can use them to play other games as well. A little bit of friendly competition in the great outdoors is always a good idea.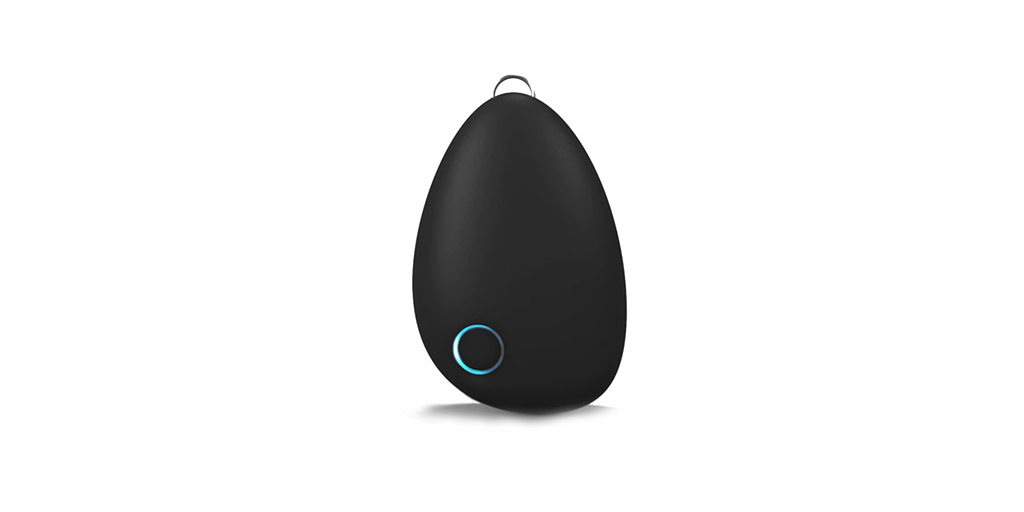 Sensate Relaxation Device
Is your mom someone who finds herself struggling with anxiety and stress? She's definitely not alone. Both anxiety and stress are unfortunately very common in the world today. But there is hope! There are a number of tools out there that are great for these mental struggles including meditation, breathwork, exercise, and more. However, there's something we found that can really elevate your mom's relaxation, and it's small enough that she can use it at home and take it with her when she heads out on an adventure.
Picture this: your mom laying in the middle of a forest with her headphones on and plugged into Sensate, soaking up all the beauty of nature around her and the added relaxation that Sensate provides.
So what is this device exactly?
It was developed by physicians and tested to use infrasonic therapy to help the body's nervous system recover from stresses that we face every day. The smart touch therapy device emits carefully calculated soundwaves directly into the entire body, which sends the signal to your body to calm down. Specifically, the device uses bone conduction in the chest cavity and sound to relax stress responses.
Using this is super safe and easy. All your mom needs is a pair of headphones and the device itself. She can control the Sensate from her phone using the Sensate app, tune out the noise of the world, and tune into her inner peace.
Get it here for $300 – use code KOA15 for 15% through June 3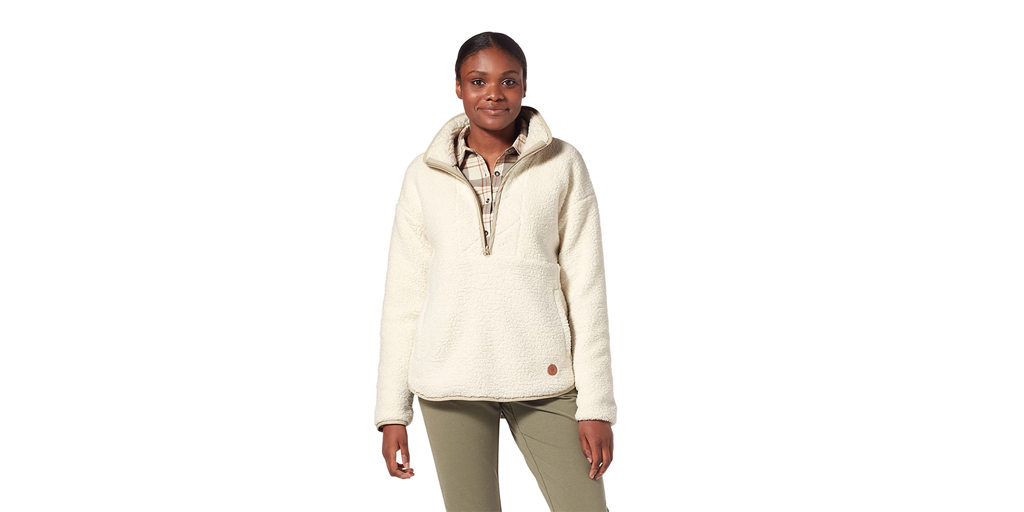 Royal Robbins Fleece ½ Zip
With all the hard work required of moms, being comfortable is something she not only wants but needs. That comfort extends far beyond her own home and into the adventures she finds herself embarking on in the great outdoors.
And we've got the perfect thing to keep her comfy and warm: the Royal Robbins Sherpa ½ Zip. This takes comfy to a whole new level and we're pretty willing to bet that once she opens this gift, she won't be taking it off anytime soon. It's easy to pull on and off and comes complete with a kangaroo pocket to warm her hands while she's sitting around the campfire. The fleece also features a tall collar that helps to keep out the cold on those chilly nights or early morning hikes.
And thanks to the polyester material, this fleece is easy to wash meaning she won't have to worry about getting it dirty while exploring Mother Nature.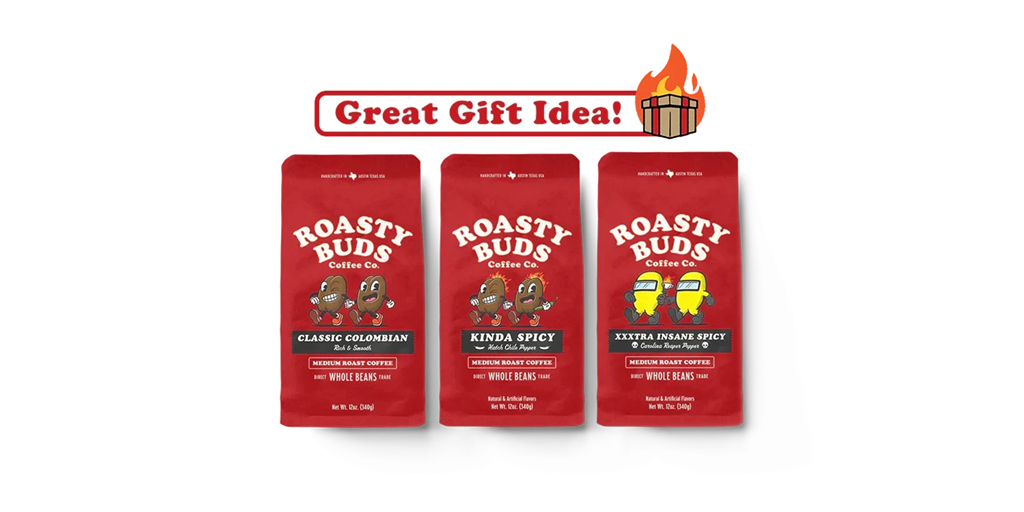 Roasty Buds Spicy Coffee
Coffee feels like the fuel that keeps moms alive, so chances are good your mom feels the same. While she may have the same old coffee that she's been drinking for years, we think it's time to shake that up and gift her some coffee that will really light a fire in her.
We are talking about Roasty Buds Spicy Coffee. Yes — you read that right, spicy coffee. With flavors ranging from Kinda Spicy Hatch Chile Pepper to Mexican Chocolate to XXXtra Insane Spicy Caroline Reaper Pepper, there is plenty for your mom to try. We suggest the That Escalated Quickly pack that includes three different flavors for her to try and get a taste of just how spicy she likes it.
This coffee is a great treat for her to share with her fellow campers on her next adventure too and start the day off on the right foot, full of fire and energy.
Get the That Escalated Quickly pack here for $48
Therm-A-Rest NeoAir XLite NXT Sleeping Pad
Is your mom someone who takes the idea of camping to an extreme and enjoys backpacking? If so, then she definitely needs a good sleeping pad to make her rest in between intense hiking days solid. This sleeping pad from Therm-A-Rest does just the job.
The loudness of a sleeping pad may not be something you think about until it's too late and with every little move your mom makes she makes a racket. That's not the case with this sleeping pad. It's a whopping six times quieter than other pads. On top of that, it is three inches thick without adding more weight, which is key when it comes to backpacking.
This sleeping pad offers technology and construction that radiate body heat and reduce heat loss while your mom is sleeping which is crucial to her safety and her enjoyment of sleep, too.
When it's time to roll this thing up, it's super quick and easy. All your mom has to do is utilize the one-way inflation and deflation pump system to blow it up and take it down in a time that's three times faster than most. Even better, it packs down to the size of a 1L water bottle. Talk about compact!
Get it here for $200-$240 (varies by size)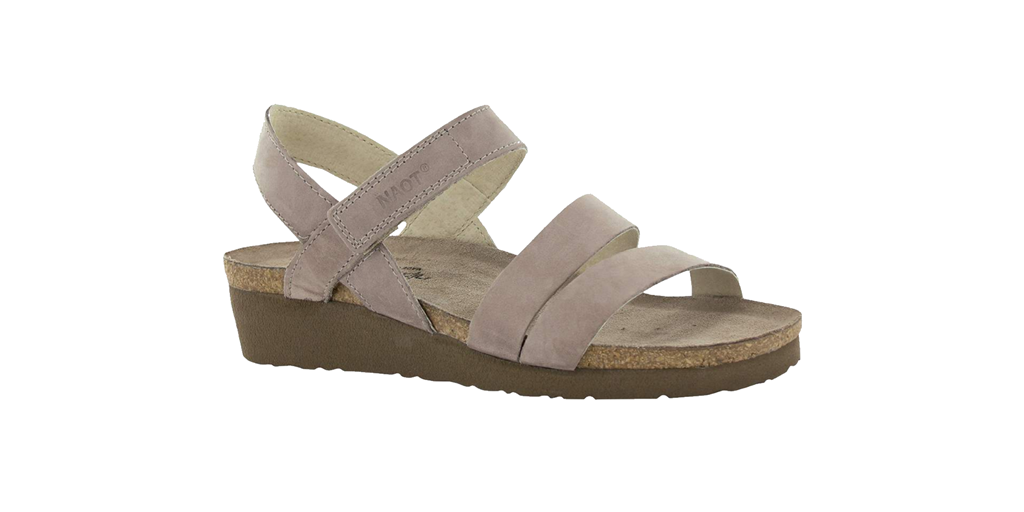 NAOT Kayla Sandal
We love a good hiking boot more than your average person, but the shoe that really doesn't get the attention it deserves is the one you put on your feet after a long day in your boots. If your mom doesn't have a go-pair of shoes for that situation, we've got just the ones for her.
After a long day of exploring nature, how nice would it be for your mom to pull out the comfy NOAT sandals you gifted her? We think she'd love it. These sandals feature three straps, a hook & loop strap at the instep, and a backstrap for extra stability she'll need after hiking. Made of anatomic cork and latex, the footbed of these sandals will actually mold to the shape of your mom's foot the more she wears them. They essentially become custom sandals – how cool is that?
Even better, they are certified by the American Podiatric Medical Association so you know they're good for her feet. Give her the comfort she deserves after a day of fun with these sandals.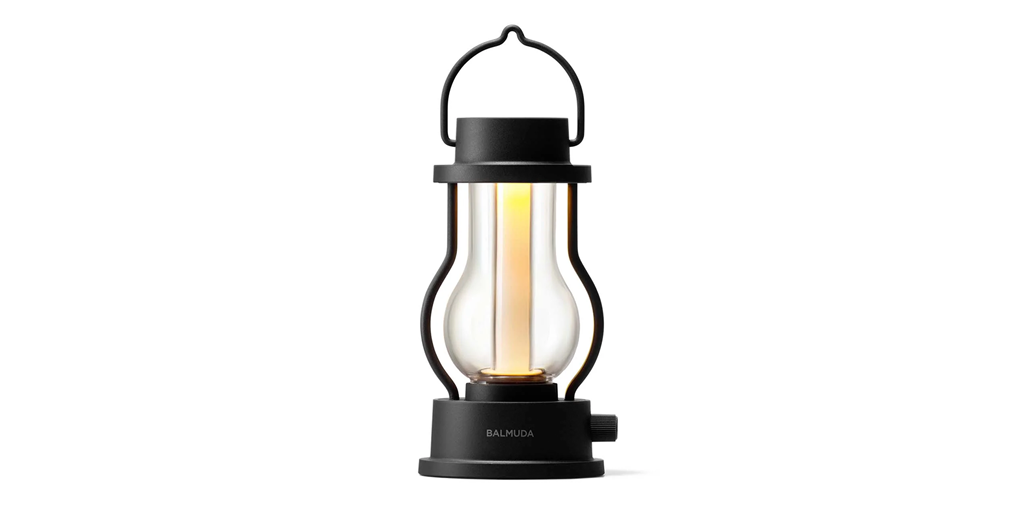 BALMUDA Lantern
Can you count the number of ways you light up your mom's life? More than you know, we're guessing, but here's one more way: a lantern. This Mother's Day, shine a light on her dark camping nights with this BALMUDA lantern that is both functional and chic.
The glow from this lantern won't shock her system when she's trying to relax in nature. Rather, it has a soft glow that still manages to be bright enough to serve its purpose well. It features an LED light at the top that emits through a central tube, creating the perfect luminance.
The knob on the side of the lantern allows your mom to brighten or dim the light depending on her needs as well as change the color temperature too. We love a little warm, amber tone for nighttime to relax both the body and mind. And when she gets the urge to go for a late-night walk, she can switch the lantern to its warm white setting for more brightness.
The best part about this lantern is that it's lightweight so it won't add a bunch more weight to your mom's camping gear. On top of that, it's also water resistant so if she gets caught in the rain with it, it won't ruin it.
Chances are good your mom will find herself using this lantern for more than just camping, but at home too! It makes for a great bedside reading light and has many other uses your mom will enjoy out in nature and in the comfort of her own home.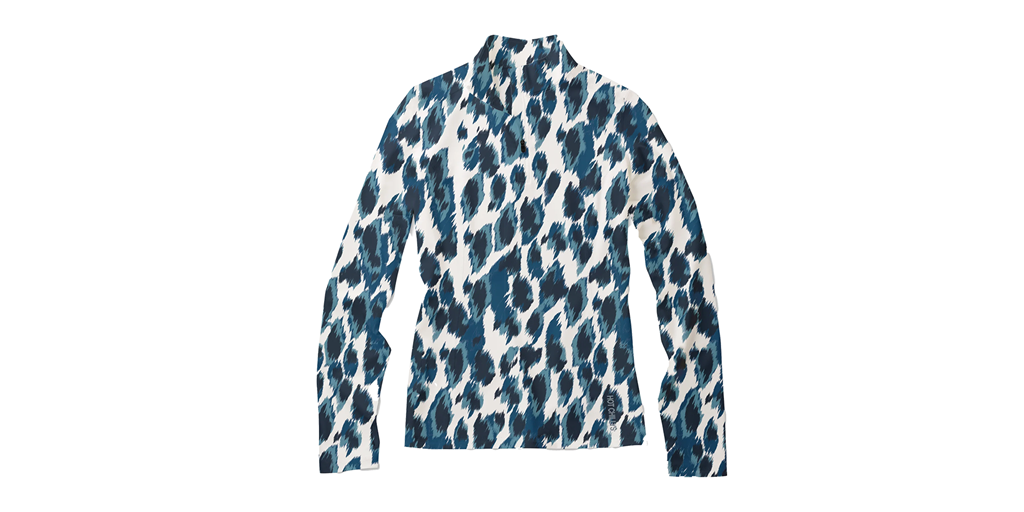 Hot Chilly's Micro-Elite Chamois Base Layer
If your mom is anything like us, then she doesn't enjoy being cold. But, she may enjoy cold-weather camping or other outdoor adventures when the weather is not at its warmest. And for those times, we have the perfect gift: Hot Chilly's base layer.
Not only does this thing score when it comes to fashion (there are 5 fun and cute prints to choose from), it also scores in the warm category.
Hot Chilly's rates it an 8 out of 10 on their warmth factor scale thanks to the lightly brushed inside that provides "exceptional warmth" when the temperatures drop. This makes this the ideal base layer performance top. It's made of a super comfortable and soft blend of polyester and spandex fibers that allow for a maximum 4-way stretch as well as a tight fit that keeps you warm. But, don't worry about what happens if you get too warm – this top features anti-odor silver properties that block odor-causing bacteria from growing so you can stay warm without the concern about smell.
The zip feature at the neck makes this easy to take on and off and when you've got this layer on, it will provide you with 30+ UV protection.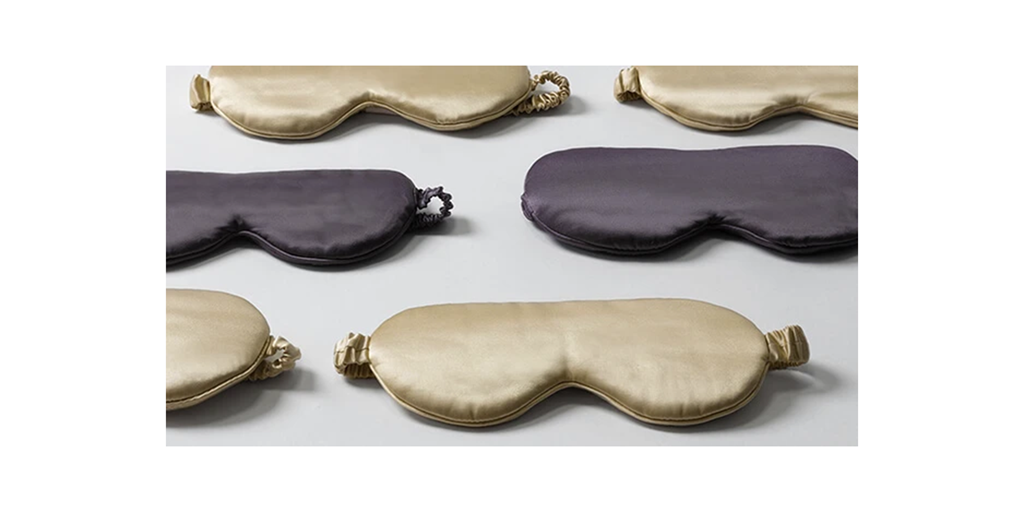 Saatva Silk Eye Mask
One of the challenging things about camping is the sleep. Honestly, it's the only one you'll find us complaining about. It can be quite difficult to get a sleeping setup that creates the best possible environment for sleep when you're out in the wild. If your mom is a fan of the outdoors, then she certainly shares this pain point.
We've found the perfect thing to help: a weighted silk eye mask. Made from mulberry silk, this mask will allow your mom to still get the beauty sleep she wants while camping. One step up from your standard silk eye mask (which isn't standard at all, actually), this one is weighted which brings an extra sense of peace and calm to your mom when she shuts her eyes to rest after a long day of adventure.
The mulberry silk in this mask prevents face creases (those are the worst, aren't they) and also helps to protect your mom's eye area while she sleeps, which is quite a delicate part of the face.
This mask is naturally hypoallergenic and manages to be breathable and temperature regulating while in use. The elastic headband that secures the mask in place is also made of silk to keep the whole mask soft as, well, silk. And when it's time for a wash, she simply has to hand wash it and lay it flat to dry.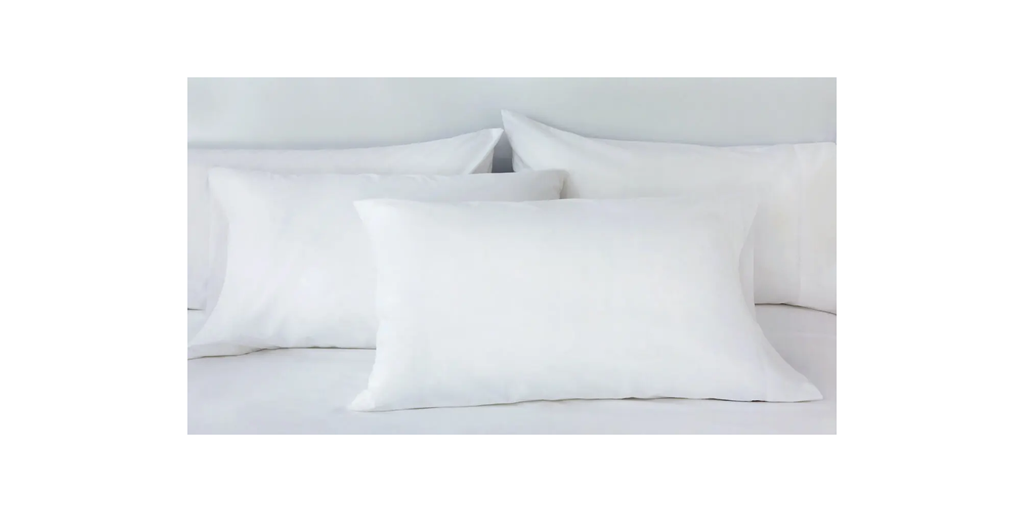 Saatva Down Alternative Pillow
Per the discussion above about sleeping while camping, a good camping pillow is underrated. And we are here to tell you that your mom doesn't have to have an official camping pillow in order to get a good night's sleep while in nature.
In fact, she may enjoy even more a luxurious pillow that makes her feel like she's right at home. And that's exactly what she'll get with this down alternative pillow. She may find that this pillow is even better than the one she has at home which is great – we love a good versatile pillow.
This Saatva pillow is 100% hypoallergenic and made from down alternative fibers that do a great job of creating a plush and silky-soft feel thanks to the micro air pockets they create. These down alternative fibers also make for a spring-like feeling that provides the support and durability your mom needs to enjoy this pillow for a long time.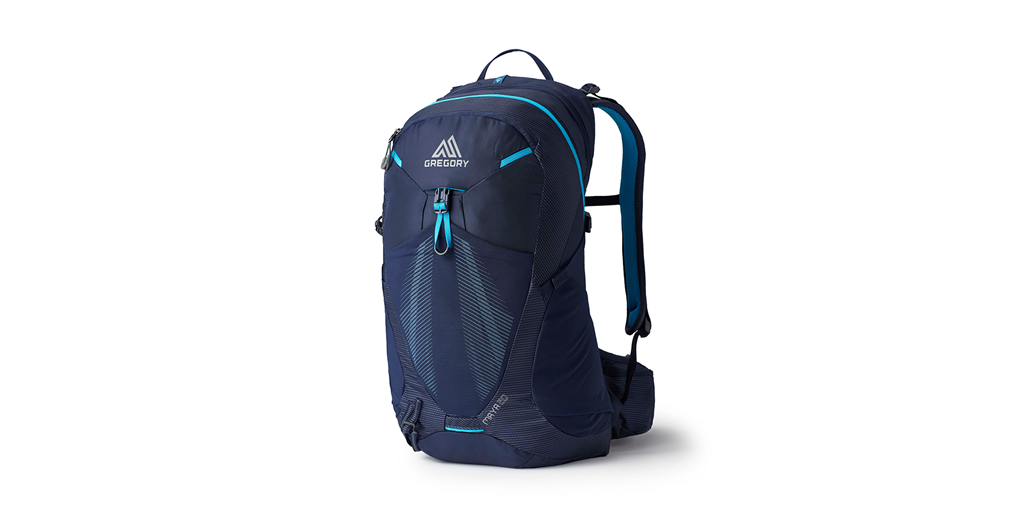 Gregory Mountain Women's Maya Bag
If your mom doesn't have a day bag, then she is really missing out. And who better to fix that problem than you? Gifting her this Gregory Mountain Maya Bag will really level up her camping and adventuring experience.
For starters, it's incredibly comfortable which is vital when you're carrying this thing around all day. That's thanks largely to the bag's adjustable system which makes it easy for her to make the bag a perfect fit for her. It also features a 3D, 3.5" back panel to keep her cool when the temperatures get hot and the sweat starts to fall. On top of that, the bag's BioSync suspension system with its elasticized shoulder harness and hip belt provides her with extra support when her bag has more weight in it than usual.
If she has a water reservoir she enjoys, there's a spot for that in this bag, too – the independent zippered pocket and hydration hanger.
It's not only functional but also fashionable thanks to its sleek design that will have your mom feeling quite hip out on the trails. And good for the environment, too! This bag is made of recycle materials and contributes to the reduction of the carbon footprint of each bag.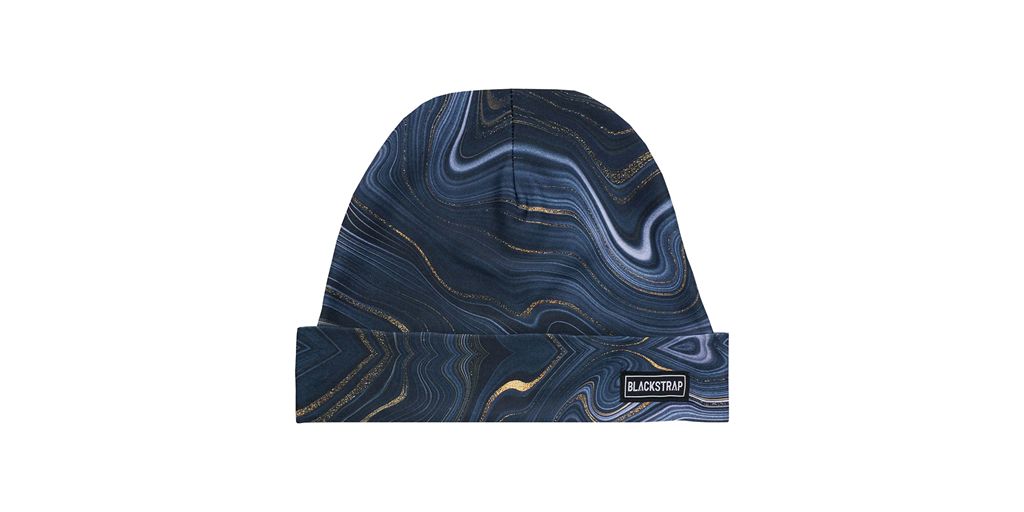 Blackstrap Ascend Beanie
A good beanie is an absolute must for anyone who is a camper, and your outdoor-loving mom is not an exception. This beanie from Blackstrap is the perfect one to add to her gear collection.
For starters, it comes in a number of different fun patterns so you can choose the one that fits your mom's personality the best. And when it comes to functionality, this thing has it all. It is antimicrobial (which is a big deal when it's cold outside but you get all sweaty) and offers a 4-way stretch that ensures it fits nice and snug on your mom's head without being so tight she gets a headache. On top of that, this beanie is UPF 50+ rated to protect her on those cold yet sunny days.
The material is synthetic and moisture-wicking to cut back on the potential sweat if she's really getting into her hike and it also dries quickly if she finds herself in the middle of a serious rain or snowstorm. And when she's back home, all she has to do is throw it in the washer to clean, and it's almost like new and ready for her next adventure.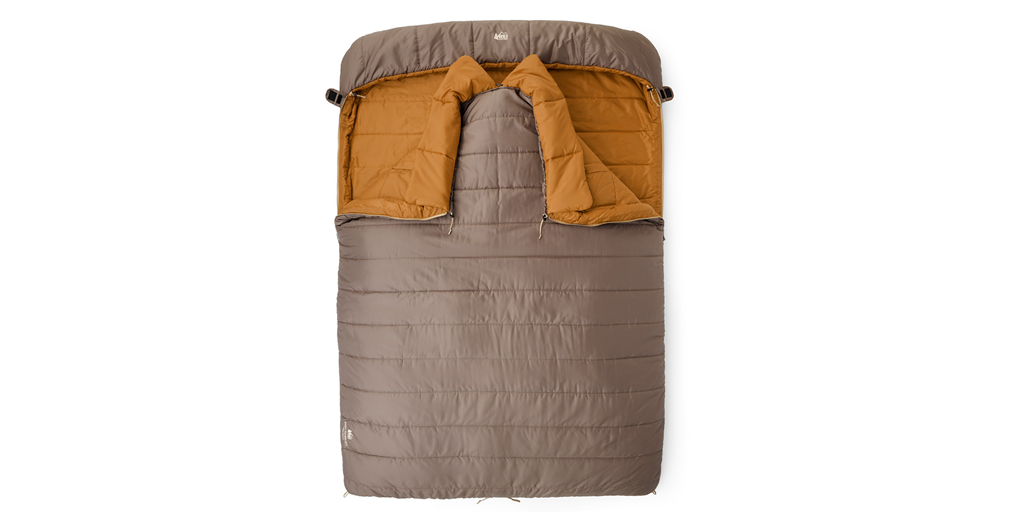 REI Co-Op Double Sleeping Bag
Let your mom take her camping with your dad up a notch or let her enjoy even more space for herself with this double sleeping bag from REI Co-Op. This sleeping bag feels like a luxury, but it's actually eco-friendly thanks to the recycled fill that fluffs this sleeping bag up to be nice and comfortable. And when the night temperatures drop and your mom needs some extra warmth, this sleeping bag steps in to do the job, and do it well. It will keep her warm down to 20 degrees Fahrenheit with the help of the quilt construction that keeps cold from leaking in.
We are guessing she will love the insulated hood on the sleeping bag that provides extra warmth for her head too on those cold nights. It also doubles as an extra pillow, which we love. Your mom can either opt to keep the whole sleeping bag open or if she prefers to have her own space one night, she can separate the top and the bottom, creating 2 separate quilts. It's like 3 sleeping bags in one!
And keeping this thing clean is nice and easy. Its polyester shell is treated with a water-repellent that will keep both water and stains from ruining the bag.

Hydroflask Wide Mouth Water Bottle With Flex Straw
Your mom may not be a stranger to Hydroflask water bottles (who isn't familiar with these iconic drinking vessels), but she may not know about the option to have a flex straw on her Hydroflask. And that straw is a game changer. I don't know about you, but sipping from a wide-mouthed water bottle can result in some serious spillage, especially when you're out adventuring.
Save your mom the spill by gifting her this water bottle with a flex straw that helps her stay hydrated with no effort. This bottle will keep her water cold for a whopping 24 hours, which is key when she's out hiking in the sun for hours. And when she wants a warm beverage, this bottle doubles as a way to keep her coffee or tea warm for up to 12 hours.
This bottle is constructed with high-quality stainless steel that promises the durability that Hydroflask is known for, without any flavor transfer.
There are lots of fun colors to choose from so you can pick the one that best suits your mom's personality. We are willing to bet this water bottle quickly becomes her new favorite accessory and that your mom will be carrying this thing around with her everywhere.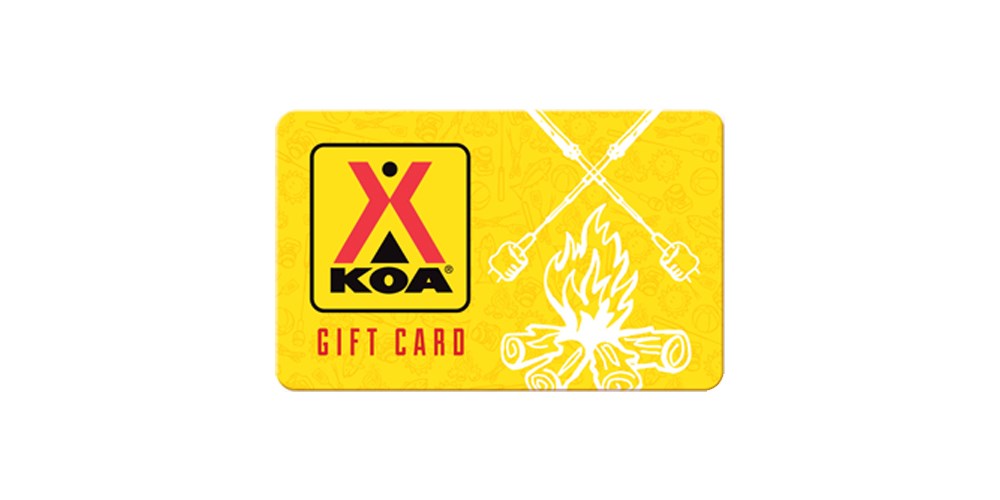 KOA Gift Card
What to give your mom who loves camping? Why not more camping? With this gift card, she can plan all kinds of adventures for the upcoming summer and beyond. KOA boasts over 500 campgrounds across North America, so we are willing to bet there's a spot on her bucket list that has a KOA nearby. Each KOA campground offers a variety of different amenities that serve as the perfect place for your mom to get away from the monotony of everyday life and reconnect with her inner child out in nature. She may even choose to invite you along, which would make for all kinds of great memories. KOA gift cards are available in a variety of amounts, so head to a KOA near you to purchase one for your mom today.
---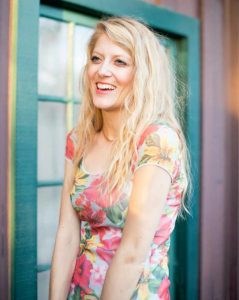 Leslie, a.k.a. Copy Girl, is a copywriter who gets butterflies from telling stories through words.
Her voice comes from a place filled with passion, dreams, and lots of sugar. "Cake over steak" is her go-to motto.
With over 10 years of experience in crafting words, and years of embarking on travels that have taken this Montana girl to some incredible places, Leslie love the adventures of both body and mind her writing takes her on.
Everywhere she goes, she takes this advice with her:
"Hold on to your divine blush, your innate rosy magic, or end up brown." – Tom Robbins, Jitterbug Perfume
To see what Leslie's up to in the writing world, visit her website here.
---