Be prepared for the unexpected with these 10 items.
When you arrive at your camping destination, it's always a good idea to be prepared. In this video, RV expert Mark Polk tells campers and RVers his ten must have items to ensure a proper connection every time – no matter which KOA you're calling home.
Top Tips From This Video
Coax cable is necessary to hook-up to a campground's television service

50 feet of cable should ensure you always have enough to reach the pedestal

A supply of inexpensive rubber gloves are a must for many dirty jobs you'll encounter during hook-up and maintenance
Bring along a water regulator to protect your plumbing and keep water pressure consistent
Carry an RV extension cord with you to make sure you're safely hooking up if you need a bit more cable
Keep stackable leveling blocks on hand to keep your RV level and provide solid footing no matter the surface
A water filtration system will keep your water clean, clear and consistent
Several electrical adapters should be kept on hand so you can hook up no matter what type of electrical service is available
Bring both an RV water drinking water hose and a garden hose of differing colors
RV sewer drains extenders and adapters are a must for RVers

Consider a universal RV sewer adapter to ensure you always have a proper fit

A surge protector is highly recommended to keep your RV's electrical system safe from potential threats
---
About the Expert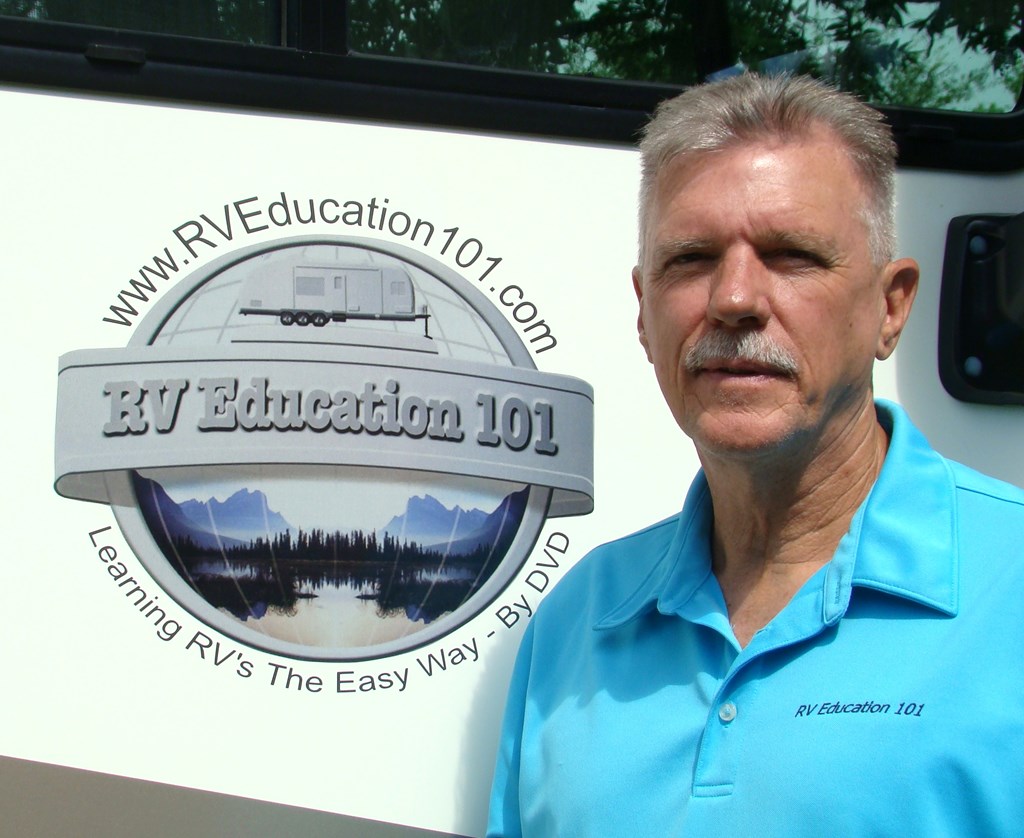 KOA's resident RV expert, Mark Polk, and his wife Dawn started RV Education 101 in 1999. Since that time RV Education 101 has helped educate millions of RV owners and RV enthusiasts on how to properly and safely use and maintain their RV. Mark's favorite past times are RVing in their 35-foot Type A motorhome, and restoring vintage RVs, classic cars and trucks. For more information on using, enjoying and maintaining your RV visit RV Education 101.
---