10 Camping Resolutions to Keep All Year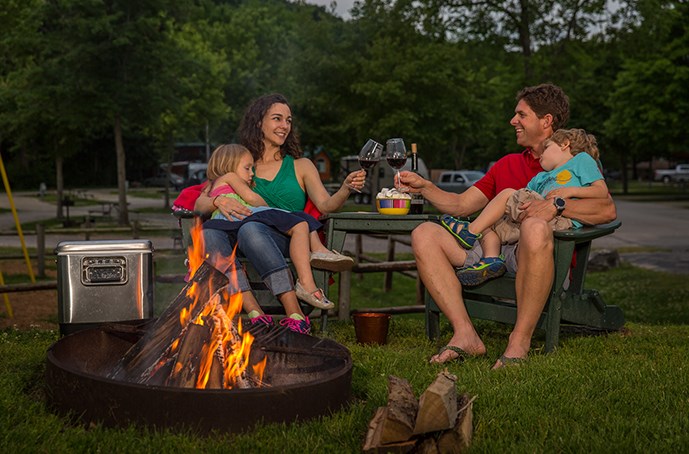 2018 is nearing its end, and we would be lying if we said we aren't beyond excited for what 2019 holds. Though 2018 was full of some fabulous adventures, 2019 will see people packing in even more fun.
And we think most of that fun should (and will) come in the form of more camping this next year.
If you're anything like us, you set your sights at the beginning of the year to have more camping excursions and find ways to bring more of that coveted outdoor life into your world. But, it's easy to let things slide as the year progresses — schedules get hectic, work gets overwhelming, and next thing you know, you're realizing you didn't make it happen for 2019, and are setting your signs on 2020 instead.
Don't let that happen. This year is your year for camping, and we've got some resolutions here to keep you on track.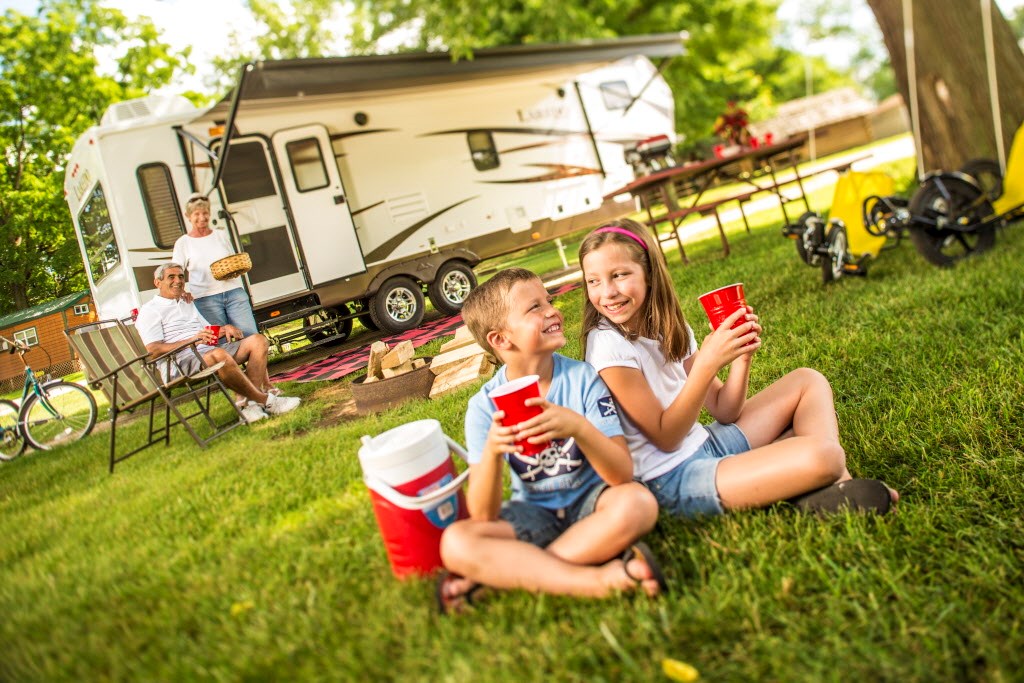 2019's Top Camping Resolutions
1. Camping + New Activities
If you've got other New Years resolutions that aren't camping-related (such as losing weight, gaining some extra muscle), this provides a great opportunity for you to combine your resolutions and kill two birds with one stone.
When you're out on your next camping trip, set aside some time for hiking or a nice long walk through the gorgeous outdoors. You could even take up cycling and really get your heart rate pumping.
You're more likely to exercise when you're out camping rather than heading to a gym back home because first of all, it doesn't feel so forced. And, secondly, it's no secret that the scenery in the wild is far more beautiful than that in your gym.
So turn that getting-fit dread into fun and do it while camping.
2. Meet New People
You're never too old and never have too many friends to make some more. Meeting new people is an exhilarating thing, and you never know who may become your new best friend.
Camping is a great opportunity to meet new friends. Whether you're tent camping, RVing, or staying in one of KOA's Camping Cabins, there are plenty of chances to meet new friends.
Open up your campfire to allow others to join and we guarantee you won't regret it.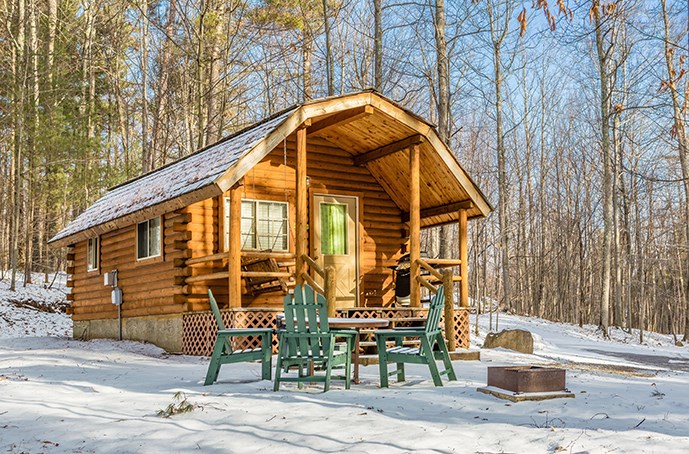 3. Camp Every Season
Though spring and summer usually take all the glory for camping, there is a lot of fun to be had camping during the fall and winter months as well.
Make it a resolution this year to camp in every season so that you can experience the wide variety of camping that the wilderness offers.
Our word of advice though: be sure to properly plan for camping in the cooler weather. The gear you're going to need will be quite a bit different, and you will need to prep things in a different way than you do for your summer excursions.
Even if you aren't a huge fan of the cold, by bringing along the right gear, you may not even notice the cold, and will have the chance to take in some truly stunning scenery with the crisp white snow around you.
Not only will the scenery look different from season to season, the wildlife will also vary greatly. So don't forget to bring some binoculars to spot all sorts of creatures, regardless of the season.
4. Put Down the Phone, Pick Up the Journal
In this modern-day world, nearly all of us are guilty of spending too much time on our phones. Whether it's being there for work emails and calls, posting new pictures to Facebook, Tweeting your current thoughts, or snapping that perfect picture of your dinner, our phones are in our hands way too often.
And when you're camping, it's tempting to bring your phone along with you to capture moments and memories. With scenery as beautiful as it is outdoors, it will be hard not to take photos along the way.
However, why not give something else a try? Instead of bringing your phone along camping, bring a journal. Use your words to remember what you did and saw that day, and you'll get a great deal more joy out of the experience.
Flipping through your journal a few years down the line and reading what you wrote will bring you far more joy than scrolling through pictures on your phone to find that sunset picture.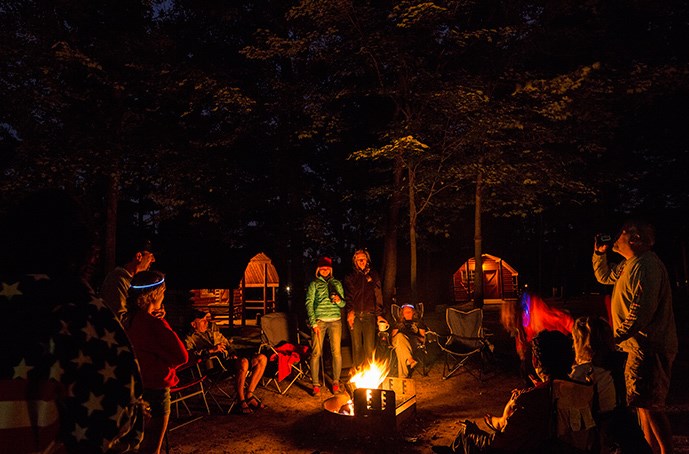 5. Bring Someone Camping for the First Time
Make it a resolution this year to spread the love of camping to someone who has never experienced it before.
There are some things you'll want to know before taking this newbie out for their first camping spin, however.
First of all, you want to make sure that this person is someone who would enjoy the outdoors and roughing it a bit. Once you know that's in the clear, then you can start helping them get the gear together they'll need, and get everything set up for their first camping trip.
There are many misconceptions around camping that often keep people from taking the plunge and trying it for themselves. These include things such as:
Camping is too expensive
Camping is too cold
Camping food tastes terrible
Camping is dirty
And many more
As an avid camper, it is only fair that you help camping newbies squash these misconceptions and replace them with the truth and the fun of camping.
6. Pick a New Camping Spot
Once you find your favorite place to go camping, it's hard to feel the need or desire to explore elsewhere. Why would you? This place has everything you want. It's comfortable, easy, and guaranteed to be fun.
However, outside your comfort zone is where the fun and new adventures happen, and that's what New Year's resolutions are all about, right?
You can still go back to your favorite spot, but make sure you throw a few new campgrounds into your plans for the year. You'll have the chance to see new things, explore new areas, and possibly find a new favorite spot.
The possibilities are endless, and there's no reason you should ever turn that down.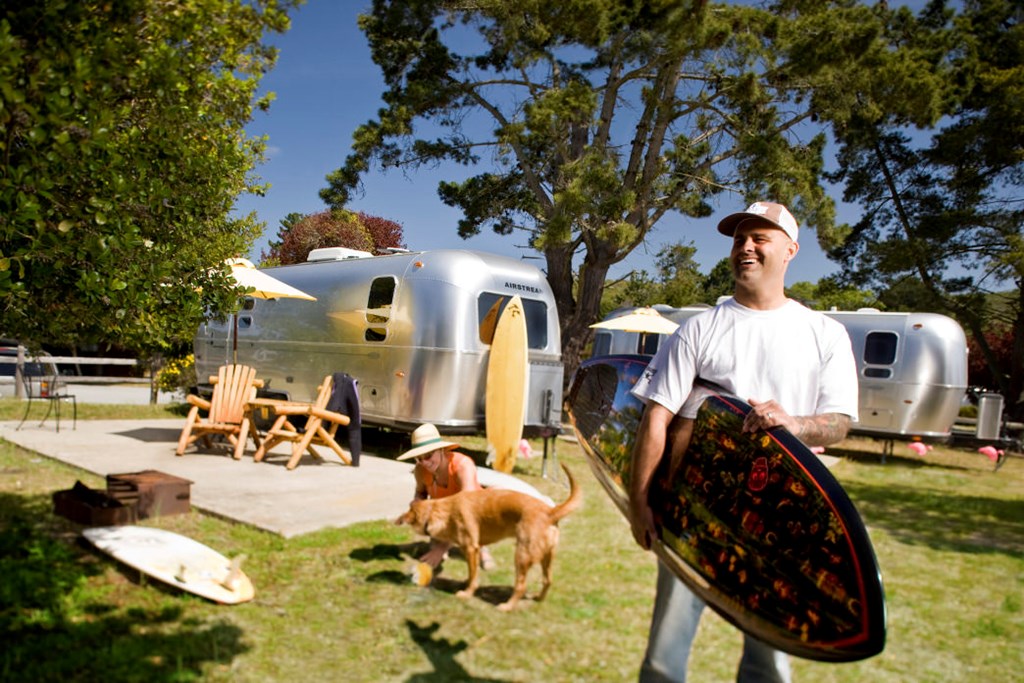 7. Leave Work at Home
WIth as connected as our world allows us to be these days, it is possible for you to be able to work while you're on your camping trip.
But, that really defeats the purpose of you going on a trip in the first place, doesn't it?
It's worth putting in the extra work ahead of time so that you can leave your phone and computer on "Do Not Disturb" mode and really experience your trip.
To get into the zen zone that the outdoors offers is nearly impossible if you're constantly checking your email. So make things easier on yourself and put that phone away.
By doing so, you'll also make those around you enjoy themselves more. The people you're traveling with will be thankful that you are more present rather than worrying about work back at home.
8. Try A New Camping Recipe
Whether you're a Betty Crocker who loves to go all-out on food while camping, or if you're more into campfire hotdogs and macaroni salad, 2019 is a great time to try out a new recipe.
Step outside of your norm and find something different to bring along camping, Whether it's a new dinner dish or a tasty new dessert to eat around the campfire, expand your horizons and bring something new to the table.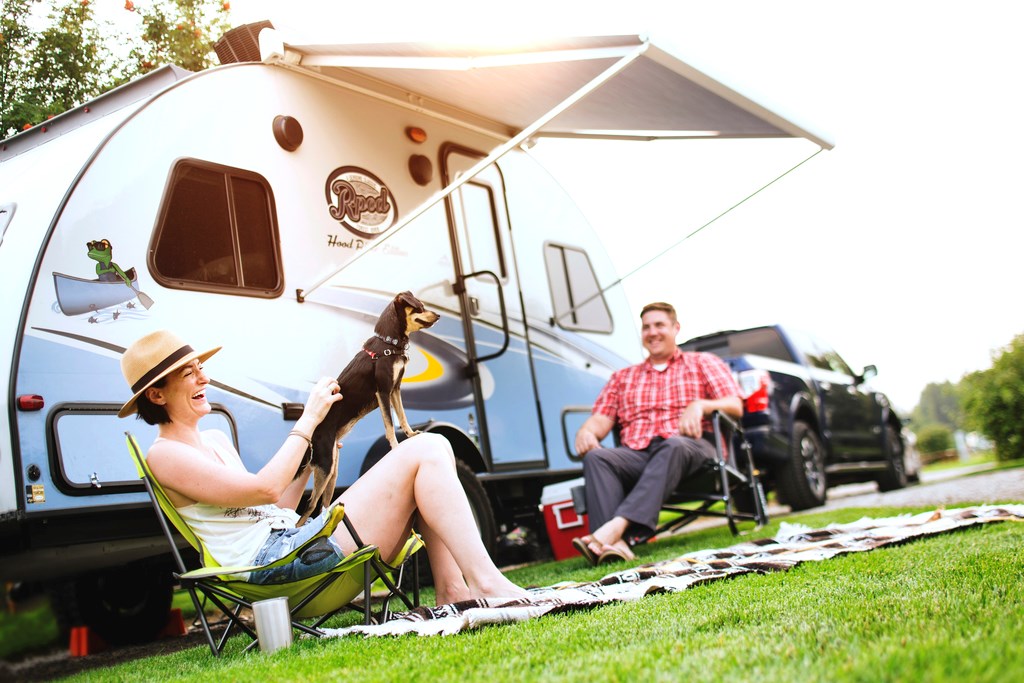 9. Save Money
With all the gear, all the driving, and the time off from work, camping can sometimes be expensive.
But, it doesn't have to be. And KOA makes it much easier for you to save money while camping.
All you need is a KOA Value Kard Rewards membership, and you are setting yourself up for some serious savings.
For just $30 you'll gain access to save a great deal every year while camping. Your savings include:
10% off your daily registration rate
Rewards points that add up to save on future stays
Free night of camping during Value Kard Rewards Appreciation Weekend
Access to thousands of coupons that can save you on everything from food to gear, and beyond
By spending just $30 you'll save so much more.
10. Extend Your Trips
Most camping trips are only one or two nights and while we think that's great, it would be better for you to be able to spend more time in the peaceful outdoors.
It usually takes a day or two to really get settled into your camping spot and your routine, so to leave just when you're getting settled doesn't seem quite right.
Staying longer to explore means you'll get to know the area better, and will also get to have more time to relax.
In addition, spending that much time in the outdoors helps your internal clock reset and become more aligned with the sun. This will leave you feeling more rested, revived, and ready to return back to reality with more vigor and enthusiasm.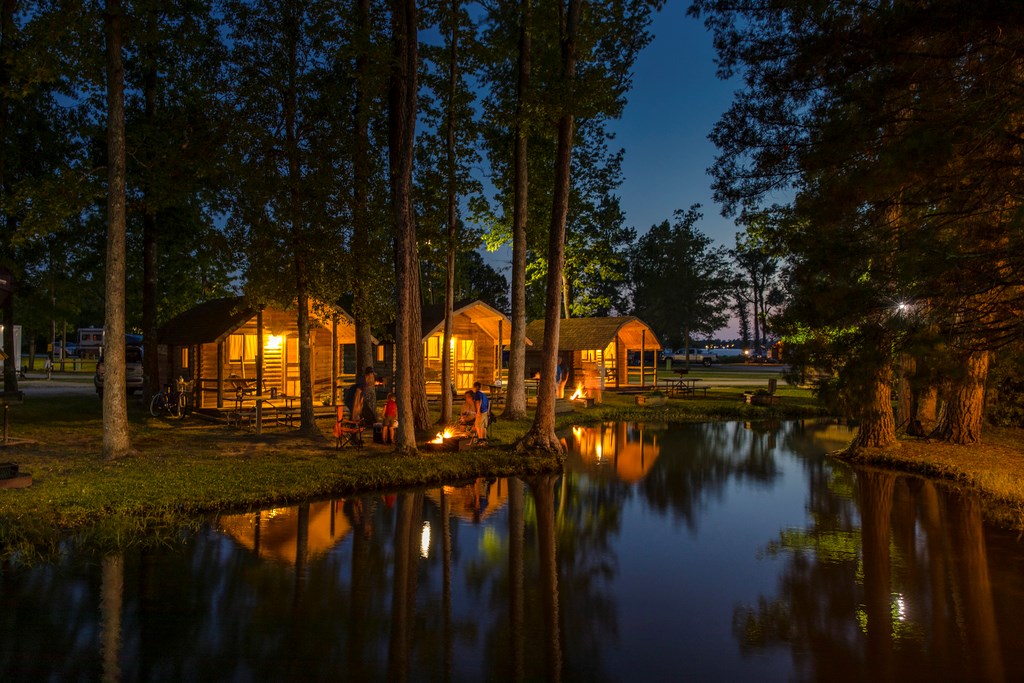 See — not all New Year's resolutions are scary, overwhelming, or too big to achieve. Since you already love camping, the above resolutions shouldn't be hard at all for you to keep; they're simply about elevating your camping experiences to make sure you get the most out of them.
So start making your resolutions and get out there to make them happen!
---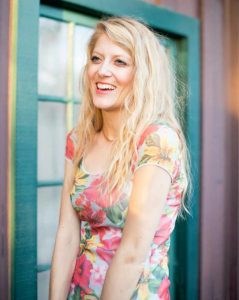 Leslie, a.k.a. Copy Girl, is a copywriter who gets butterflies from telling stories through words.
Her voice comes from a place filled with passion, dreams, and lots of sugar. "Cake over steak" is her go-to motto.
With over 10 years of experience in crafting words, and years of embarking on travels that have taken this Montana girl to some incredible places, Leslie love the adventures of both body and mind her writing takes her on.
Everywhere she goes, she takes this advice with her:
"Hold on to your divine blush, your innate rosy magic, or end up brown." – Tom Robbins, Jitterbug Perfume
To see what Leslie's up to in the writing world, visit her website here.
---