We know that a little preparation can go a long way when it comes to the perfect camping trip. And yet, planning sometimes still falls to the wayside; more urgent matters arise. You might think "Oh, that trip? Next summer? That's still six months away … I have time."
While that may be true, let's consider why exactly it pays to plan out your camping season well ahead of time.
Do you know that planning in advance can save you money, save you time, and even lead to a more positive camping experience for everyone?
"Plan ahead" isn't just a nice-sounding maxim. There are so many reasons why solid preplanning benefits campers in real, tangible ways. Sometimes it's even necessary, depending on where you go. A string of camping stays at various national parks out West on a single road trip takes a bit more orchestrating than lining up a summer full of one-off, local spots (which you should also plan for in advance).
When looking ahead to the next camping season, you'll need to consider where you're camping, what season it will be, and what the weather looks like. Are you heading out to the coast in the summertime? Do you plan to hit the slopes for a holiday stay? Don't miss out by waiting too long to book a seasonal favorite.
Personal schedules play a role, too. These days everyone's busier than ever — even (especially?) kids. Locking down a set date, place, and activities helps ensure all campers are available, are in the ready-to-camp mindset, and don't double-book.
The primary planner will save himself or herself time and stress by lining everything up in advance, rather than visiting and revisiting plans piecemeal for many weeks or months. Just a little follow-up and confirmation in the weeks leading up to the trips will be all that's needed after that.
Another huge reason to plan a camping trip early is the money you'll save. This is true particularly if you are an all-seasons camper, and/or have kids. It's easier to stick to a travel budget when you can take your time shopping for new or replacement clothing and gear.
And this is just the beginning. Here are 14 reasons to plan your next camping season early.
Why Planning Ahead for Camping is Key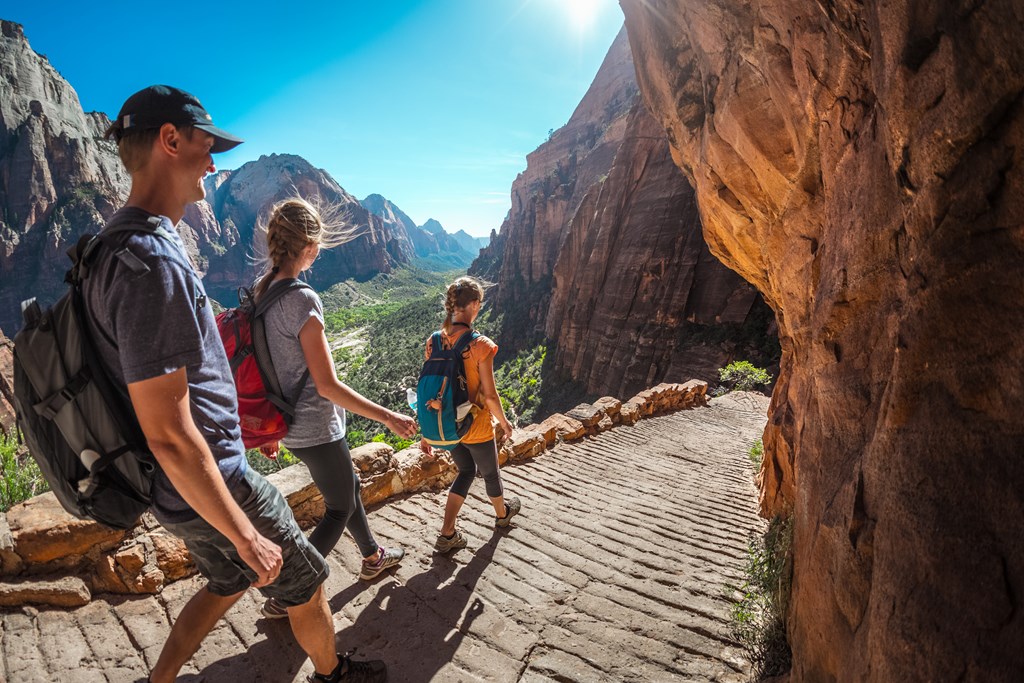 1. Lock in a national park.
As mentioned earlier, most national park sites require guests to book at least six months in advance, and some recommend booking years in advance. Even if you're staying at a campground outside the park, it's critical to plan ahead. Don't underestimate the maneuvering it takes to organize an RV rental, book campsites, and reserve activities at a national park.
Planning a national park vacation is a different animal, and it's often recommended that campers start booking super early for a chance at getting the campsite they want or having access to guided services. Staying at a popular spot like Yellowstone or Grand Canyon in May takes some forethought and finesse, but it can be done and make your trip much less stressful.
2. It's on the calendar.
Arranging to camp with family and friends and coordinating all those schedules can be a Herculean effort with everyone's work schedules, hobbies, and the kids' extracurriculars. Plans become real when they are added to a calendar. Adding the trip or trips to a shared calendar is even better. A shared calendar like those offered by Google, Cozi, or TimeTree can house camping plans so all participants can see updates and reference links from their personal devices in real-time. You can even pin locations with Google maps so everyone can do their own research pre-trip and see where they've been post-trip.
Booking in advance means the trip is happening, it's not likely to be forgotten about, and everyone's on the same page and ready to dive into more pressing matters, like what to do for fun (more on that below).
3. The framework is in place.
Planning the whole season at once, versus each trip a la carte, saves time, minimizes careless errors like double booking, and helps travelers see the upcoming camping season with clarity. You can plan how one trip plays off the next (maybe a low-key glamping excursion follows a rugged kayaking adventure), and not stress the small details when it's time for actual fun.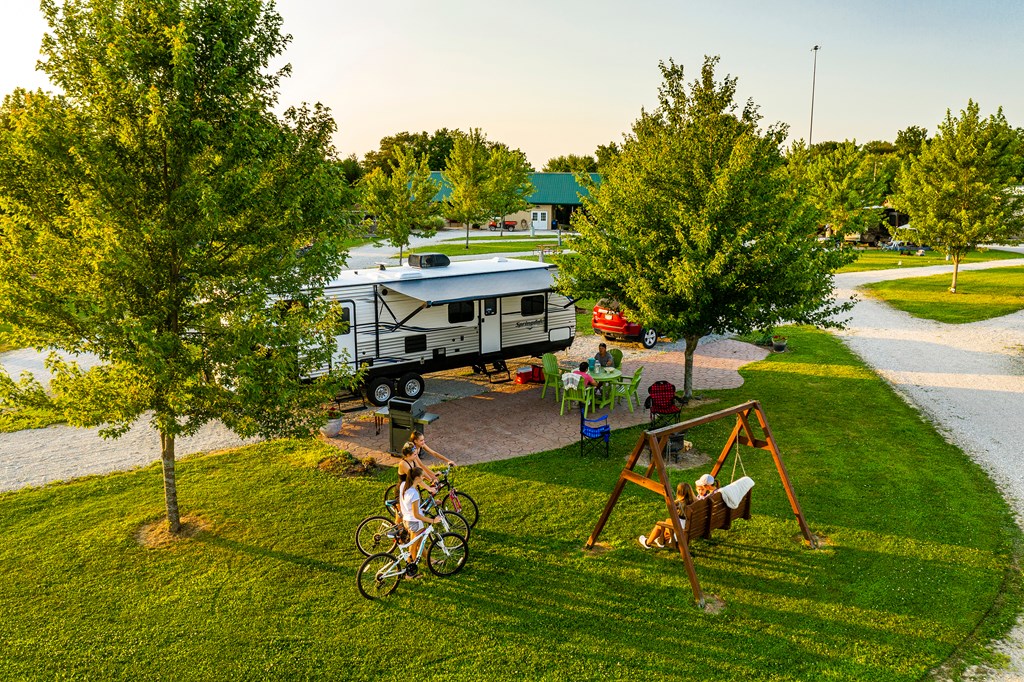 4. The best sites are fresh in your mind.
Let's be real. Lots of times the most perfect campsites are discovered when you're heading back to camp from the — ahem — facilities. Write that number down! Reference it again when booking is available for the next season. You'll pat yourself on the back next year whilst you're enjoying your morning cup of coffee or tea overlooking the most perfect sunrise at the most perfect campsite.
5. Good parks fill up fast.
Americans' urge to camp surged the last couple of years when COVID inspired/forced us to get out, get away, and get some fresh air. It's not just the national parks that fill up fast, even state parks with good reputations are quick to book.
Reserving sites outside the summer months is a good workaround, as May through September camps are typically in demand. Also, consider middle-of-the-week reservations if possible. Finally, if the most popular state parks by you are impenetrable, check out some smaller and less well-known parks in the area; you may uncover a hidden gem.
6. Proper planning supports Leave No Trace.
Leave No Trace should be one of the primary goals for campers. We all want to do our part to preserve these amazing natural sites for future generations. "Plan ahead and prepare" is actually the first of the seven "Leave No Trace Principles".
How does it help? Proper planning ensures campers are aware of regulations (like fire bans) and other special concerns in the area. Visitors might choose to avoid a high-traffic time of year, repackage food to minimize waste, or smartly decide to carry a map and compass instead of using marking paint, rock cairns (this is why rock cairns or piles are a no-no), or flagging.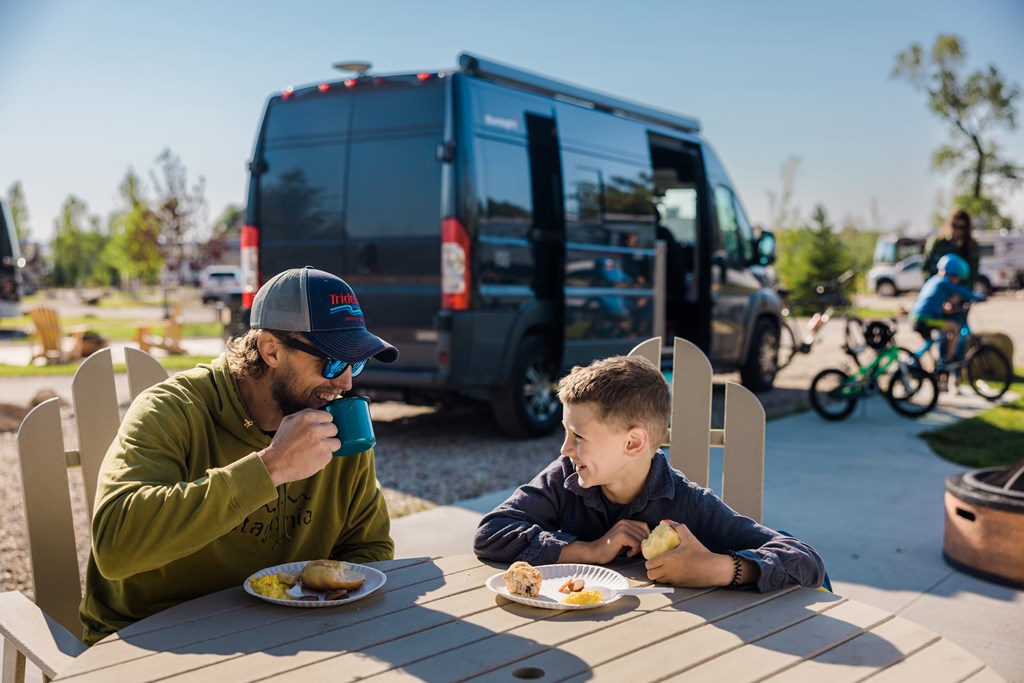 7. Demand for RV rentals is up.
If you are looking to experience camping in a recreational vehicle, think ahead. The consumer demand for RV rentals has been on the rise since the pandemic, and even before.
The RV Industry Association reports 2021 saw a record year for RV shipments from manufacturers to dealerships at nearly 600,240 units, up from 430,412 in 2020.
8. Put safety protocols in place, and practice.
Planning helps us stay safe, from learning about possible weather and wildlife risks in an area to knowing your physical and mental limits. Planning gives us time to seek out and listen to the information, advice, and warnings of park staff and experienced campers. One example is hanging up food and traveling with bear repellent spray in bear country (though it's a good idea never to have food in a tent, no matter where you camp).
With thoughtful precautions in place, we can take action by using good judgment and selecting the right equipment and supplies for each trip. There are so many good tips from campers who have been there, done that.
9. Keep tabs on area (including park) news, updates, and events.
This relates to safety, yes, but you can also save yourself some minor annoyances like lugging unnecessary gear (the horror) by checking in with park news and updates regularly until the trip begins.
Imagine arriving at your site with materials to cook on a fire and arriving to find that a fire ban is or has been in place. Most national and state parks will keep this info updated regularly on the park's website.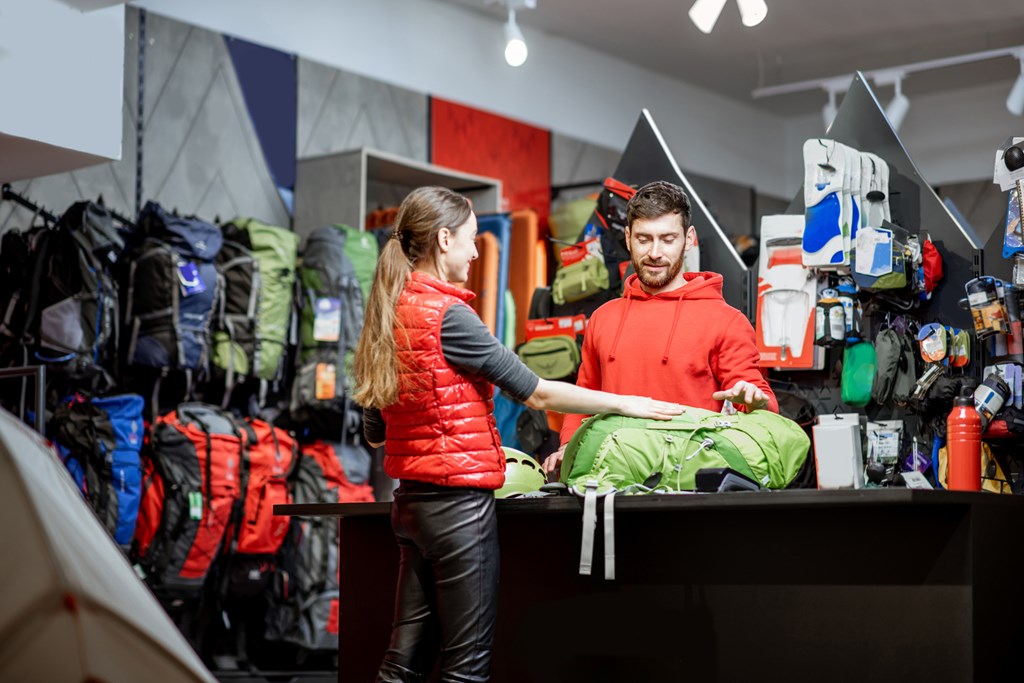 10. Shop for deals on gear.
Time allows us the luxury to be choosy with any camping gear we might want to add or upgrade, especially when it comes to weather-specific clothing or 'next-size' kids' clothing. For example, outdoors-loving folks can shop for wool base layers and sweaters on many different buy-sell-trade-groups, or find great deals on name-brand winter coats at second-hand shops or during seasonal sales.
It's helpful to have a master camping checklist to reference (they are printable and can be geared towards single campers, couples, families, you name it), then reference your master list and make sure you have the essentials. If not, you can shop for deals over time if you're planning ahead.
If you wait a week before your next campout to discover you never got that hole fixed in the airbed, guess what you'll be purchasing for retail prices (and you might not get much of a say in what brand your new replacement will be)?
It's also fun (and budget savvy) to keep an eye on the nice-to-have gear, then score some deals when something goes on sale or an adventurous friend is looking to make a swap. You'll know what gear to focus on if your season's camping plans are well underway.
11. More time to meal prep.
This one's especially important if you're camping with family and friends. As food costs continue to skyrocket, no one wants to dip out multiple times because they forgot something at the grocery store.
When camping, food planning and prep are even more crucial than usual because:
You want to make sure everyone is getting enough food to keep energy levels up, but
You don't want to be carrying excess food or waste food (see Leave No Trace, above), and
Food can bring so much enjoyment to a camp season.
Look for recipes that minimize weight, waste, and work, like making coffee tea bags and preparing and seasoning food beforehand (then placing them in bags or mason jars in your cooler). Carefully consider your cooking gear, and communicate with your co-campers to make sure you have the bases covered and can avoid doubling up.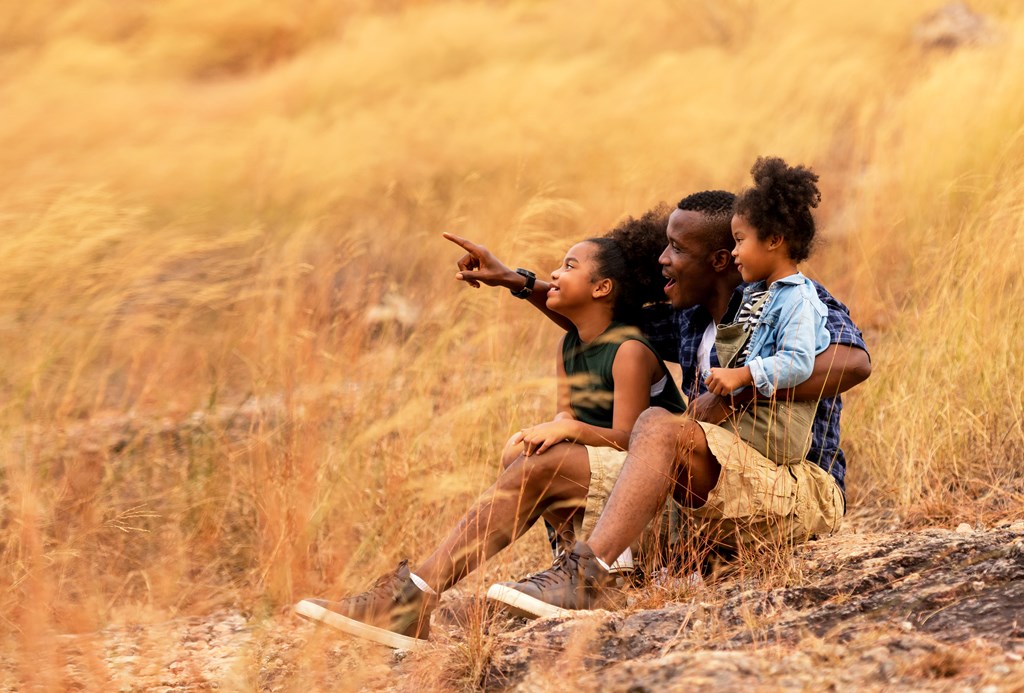 12. Find the fun at your destination.
With the main details taken care of — dates, lodging, supplies, you can move on to building out the fun stuff of your trip. Find seasonal festivities, music festivals, and other events that coordinate with your stay. Amazing adventures are everywhere!
Float past the treetops on a zipline, ride a steam engine train or gondola through the Redwood State Park, Calif., or go underground on a spelunking adventure. You are limited only by your imagination.
13. You can explore on the way.
Start by exploring your interests and the area you are traversing and you'll find there are limitless excursions and curiosities.
Be sure to check out our guide to the great American roadside attractions in each state!
There's a Laura Ingalls Wilder road trip (traversing Wisconsin, Minnesota, South Dakota, and Missouri), the north-to-south Great River Road with its wineries and Mississippi River views, or perhaps you'd like to hand-feed bison in Wyoming en route to Yellowstone National Park. The possibilities are endless.
14. Contribute to the common goal of contentment.
Leaving things to chance can make for some fond memories, sure. But proactive planning also means planning together so everyone in the family or group gets a 'win' … and has something to look forward to: maybe a disc golf day for dad, a beach day for mom, a fossil park jaunt for little Jimmy, and horseback riding for little Susie.
If you take the time to poke around a little, you'll find there usually is something for everyone. Only you and your crew can decide what the main ingredients of a 'successful' camping trip look like to you.
Believe it or not, planning the camping season in advance can make everyone happier and increases the odds that each person will come away from the season with lasting memories. And isn't that what it's all about?
Let the 'you of today' take the load off the 'you of tomorrow' this year. Try planning your camping trip/season/year with plenty of time to spare and see how it goes. You might find that you save a little money, feel more at peace, and make some killer memories. You might even decide to do it again next year.
---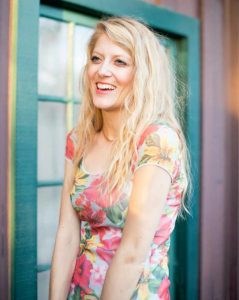 Leslie is a freelance travel and health/wellness writer who gets butterflies from telling stories and sharing information with readers across the globe. Her voice comes from a place filled with passion and dreams.
With over 10 years of experience in crafting words and years of embarking on travels that have taken this Montana girl to some incredible places, Leslie loves the adventures of both body and mind her writing takes her on.
To see what Leslie's up to in the writing and design world, visit her website here.