What could be more satisfying than to eat your way across the United States on an epic road trip? The U.S. is an expansive and diverse land brimming with unique climates, terrains, customs, and foods just begging to be explored.
A road trip that's all about food is a great way to see the country because there's truly something for everyone … and we all need to eat! If you hear the ocean calling to you with its briny surf and seafood, you can't lose whether you spend time on the East Coast, West Coast, Gulf states, or even Alaska or Hawaii. If you yearn for some traditional "Americana," kick back with bourbon and barbecue in the rolling hills of Kentucky.
Travelers will find world-class eats and hidden gems aplenty in urban hot spots like Portland and Chicago, while the country's scenic rural regions and sleepy towns have a charm all their own. A culinary-themed road trip promises something for everyone to enjoy. The only problem is, it can be tough to pick just one itinerary (then again, who says you have to?).
Below are 13 famous (and some not-so-famous) foodie road trips throughout America. Happy trails and dig in!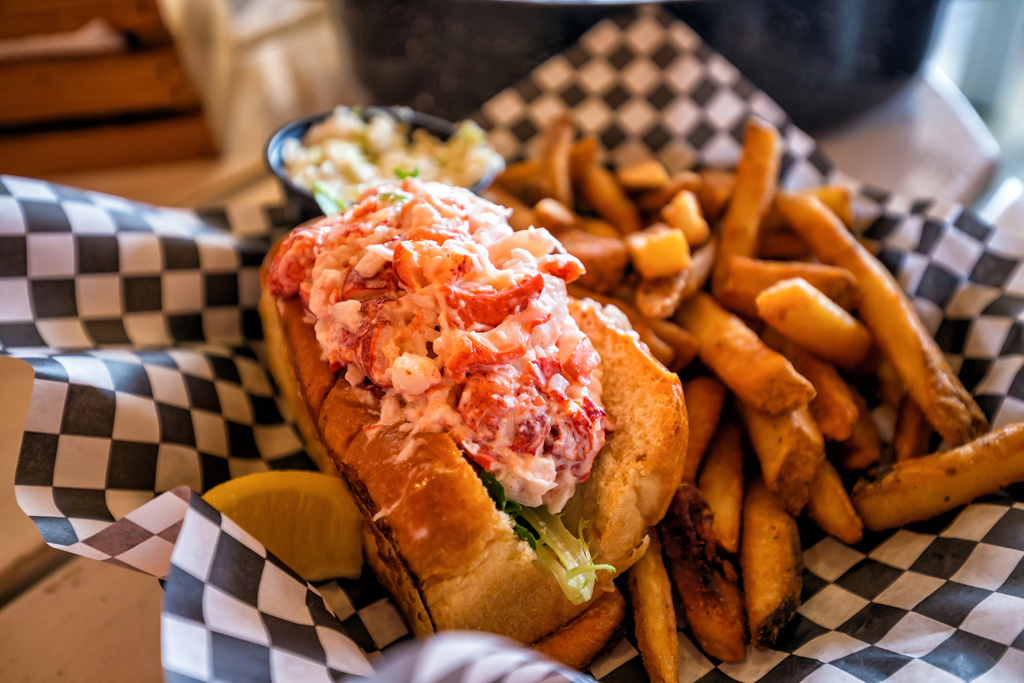 1. Maine
A ride through Maine with its coastlines, lighthouses, and lobster is a dream trip, indeed. Not surprisingly, food tours in Maine are a big business.
Beyond lobster rolls, you'll want to tuck into fresh clams, scallops, crab, and mussels. The Pine Tree State is also well-known for its blueberries, which are incorporated into many a muffin, pie, ice cream, donut, and cocktail all over the state.
Whether you decide to take an organized tour through the state or wing it, you won't be disappointed with the fresh fare of Maine.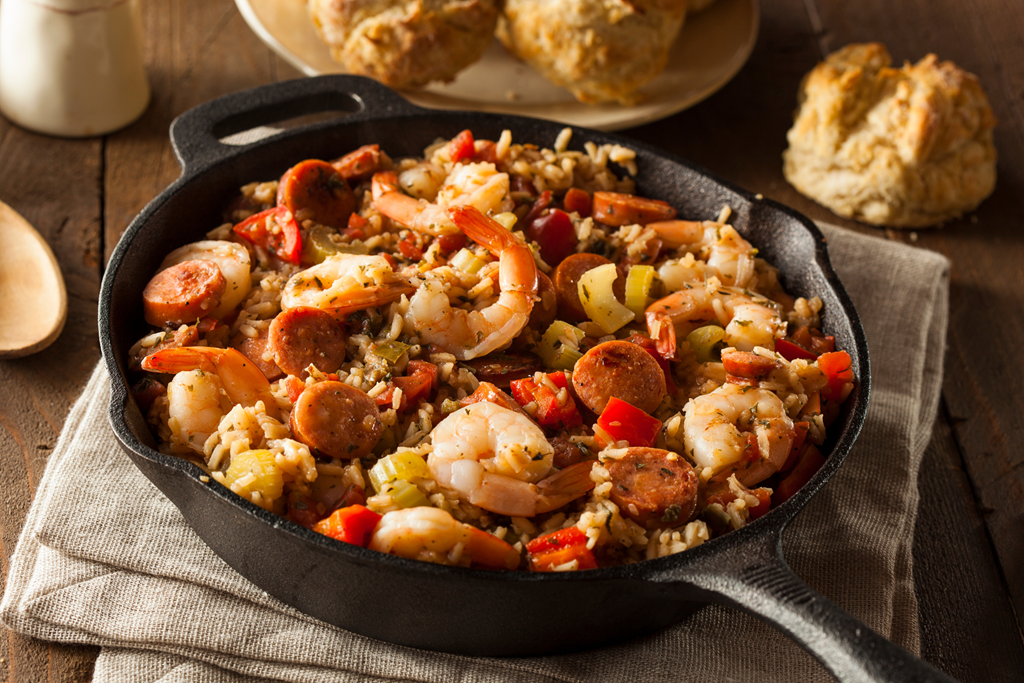 2. Taste the Bayou
If you're looking for some flavor, spice, and soul, head to Cajun Country. Arcadiana (the official name of French Louisiana) is a foodie's paradise, serving up mouthwatering crawfish, boudin (sausage), hot sauce, jambalaya, oyster Po-Boys, and of course, sweet beignets.
Louisiana leads the nation in famous regional dishes and is the home base for more than a few world-renowned chefs. To top it off, the people of Louisiana are generous hosts and work hard to preserve the rich cultural heritage of the Bayou. You're guaranteed to have a good time!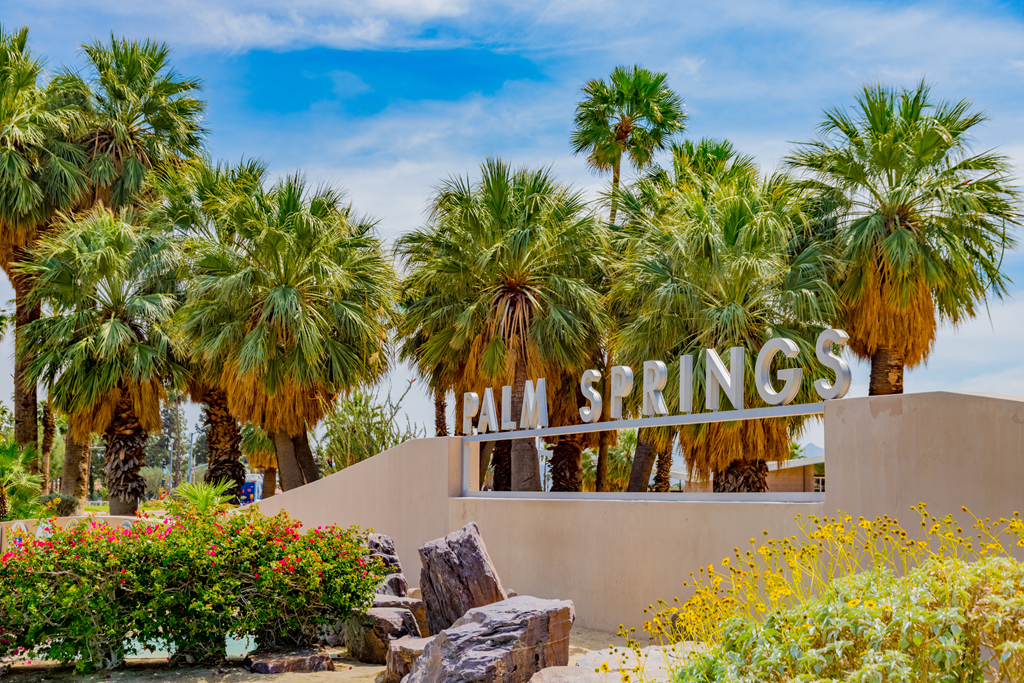 3. Kick Back in Palm Springs
Want to journey somewhere with palm trees? Old-school glamour meets modern minimal vibes in Palm Springs, which has experienced a renaissance of sorts in recent years.
The desert oasis — just a two-hour drive from L.A. — is known for its luxe, lovely aesthetics, and that scene is evident at some of the area's best food spots, as well.
After a day of relaxing poolside, grab a bite at this sushi and whiskey place. The following morning enjoy breakfast at this brunch spot with a cult following (you may have to wait in line before sitting down to enjoy your bacon flight). Palm Springs is also home to the Props and Hops Beer Festival, which features local craft beers, live music, and flight exhibitions.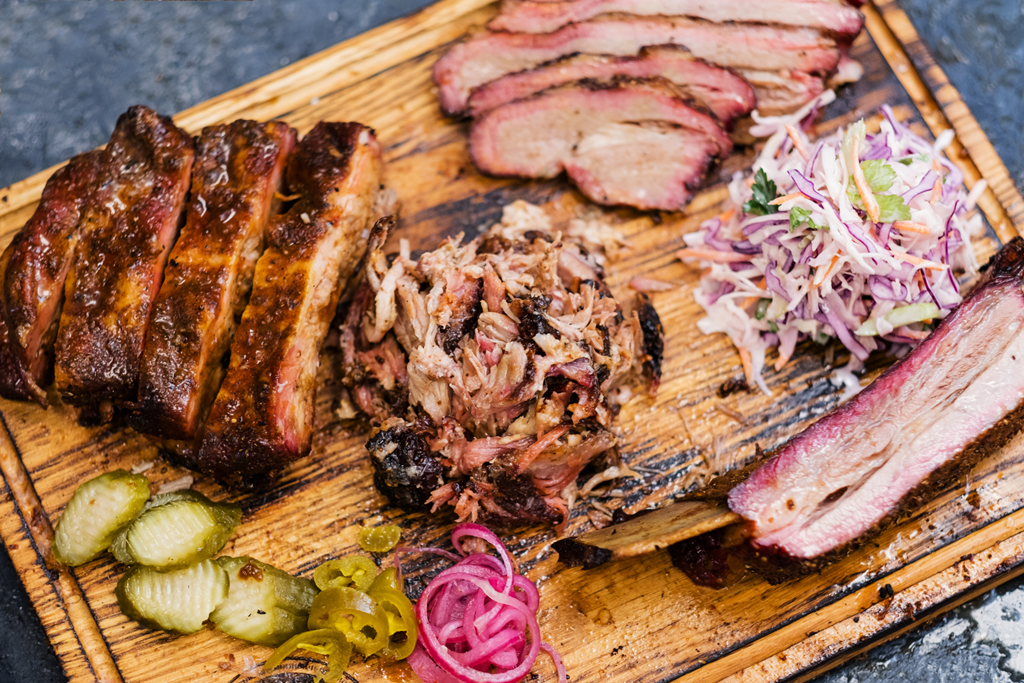 4. North Carolina Historical Barbeque Trail
The cluster of barbeque joints dotting the land from Ayde to Murphy, N.C. is endearingly referred to as the "Cradle of 'Cue".
The Historic Barbecue Trail was established by the North Carolina Barbecue Society and spotlights around 20 stops specializing in Eastern and Lexington-style barbecue. What's the difference? Eastern style makes use of the whole hog — without ketchup — while Western or Lexington style is just the shoulders.
No matter what side of the debate you stand on (and yes, it is a heated debate here), North Carolina is a mecca of barbecued meats, where pigs roast the old-fashioned way — slowly, over pits of wood or charcoal.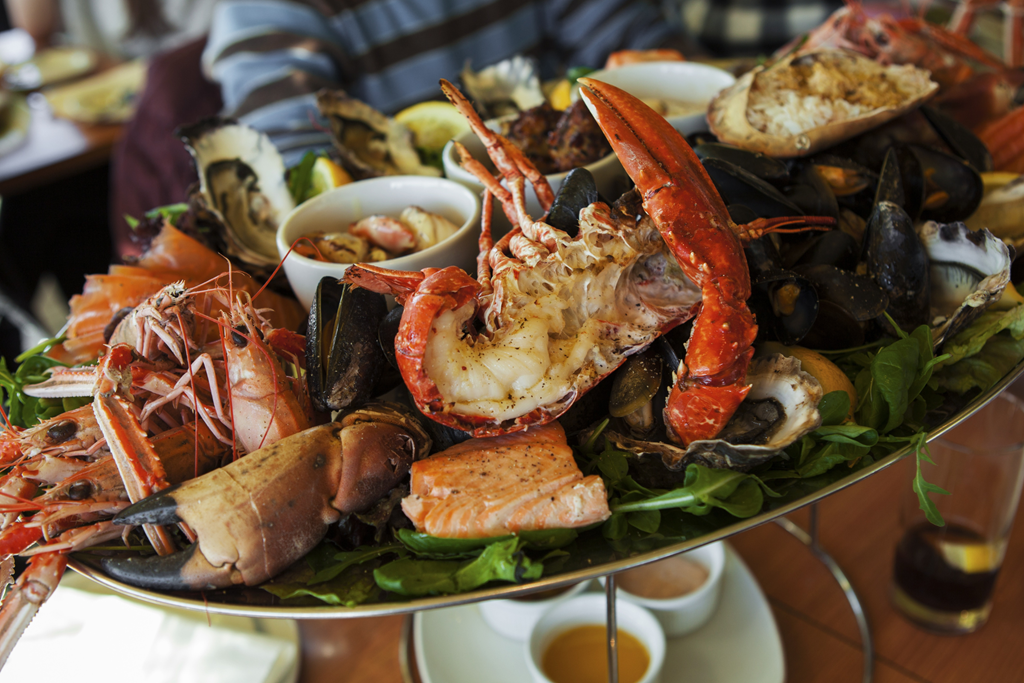 5. Visit the Cape
Cape Cod is another area of the U.S. renowned for its lobster rolls and fresh seafood, but the New England destination is home to so much more.
The Cape is lined with small beach towns, boutiques, and so many great places to eat and drink. As you might imagine, reservations book up fast. A Frommer's guide points out there are tapas to be had in just about every town in the area, as well as plenty of fine dining, some street food in Provincetown (burritos, burgers, crepes), and waterside restaurants galore.
In addition to the focus on seafood and fine dining, Cape Cod is rich in history. Often called "The Gray Lady," the island of Nantucket, 30 miles off the Cape, is where Herman Melville was inspired to write Moby Dick; and many of Cape Cod's structures date back to the 1600s. There's more to Cape Cod, Martha's Vineyard, and Nantucket than clam shacks, and a food-focused tour of this gorgeous region has a lot to offer.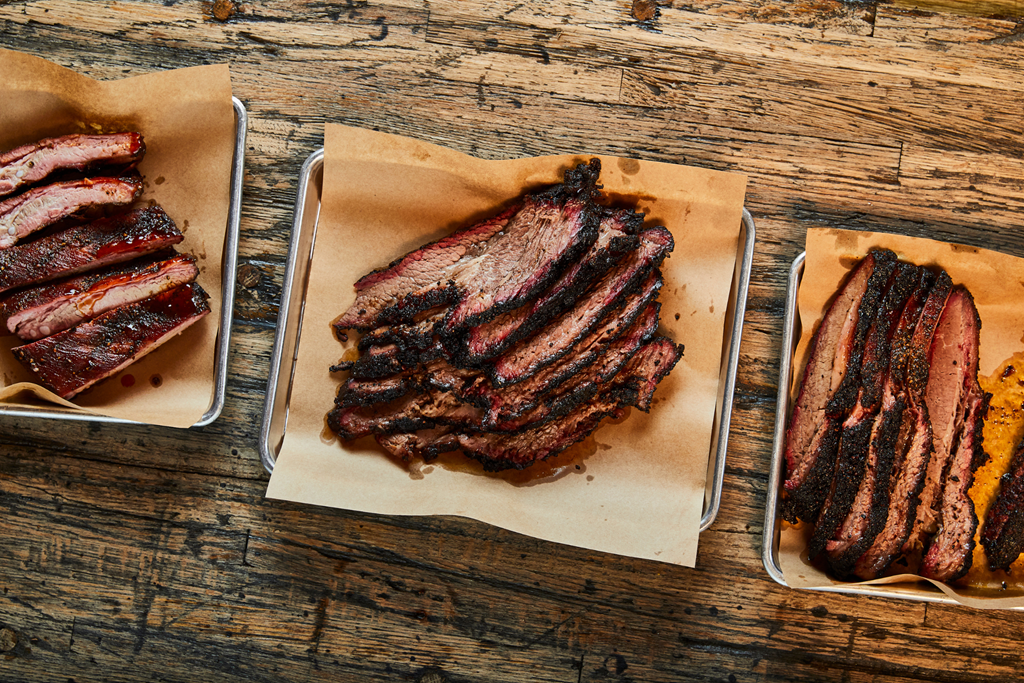 6. The Great Coastal Texas Barbeque Trail
Back to barbecue (or "bar-b-que" if you wish), The Great Coastal Texas Barbeque Trail, initiated in 2015, in Victoria, Texas, lies a couple of hours from Corpus, Christi, Houston, San Antonio, and Austin.
This tour is a guaranteed highlight for a long weekend or while en route to another destination. Besides filling up on briskets and ribs, visitors to the area can explore grand homes, museums, local bars, and wineries. While the tour is a bit of a newcomer, the area itself, called the "Texas Coastal Bend" is said to be the birthplace of that beefy, toothsome Texas barbecue.
Need added incentive to hit the BBQ trail? Word is, you can get a free t-shirt if you eat at three of the locations on the trail by taking your barbecue receipts to the Explore Victoria Visitor Center.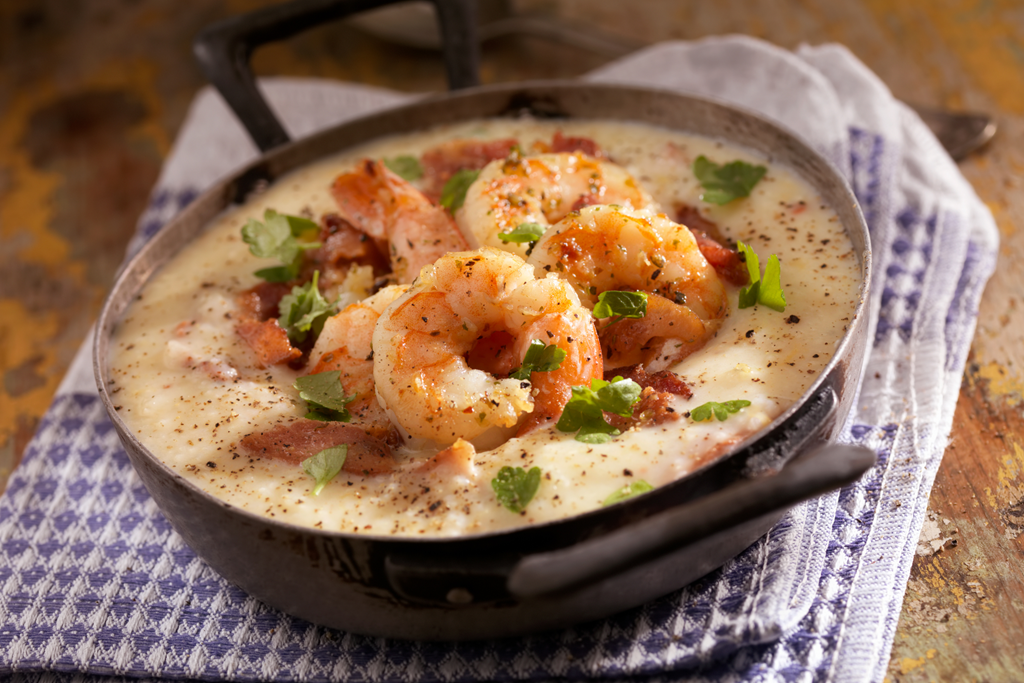 7. South Carolina and Georgia
A leisurely, culinary road trip through South Carolina and Georgia will ignite your appetite and capture your imagination with its own brand of slow, Southern splendor and hospitality.
This is the region where Spanish Moss hangs from the trees and an elegant French Quarter sits atop cobblestone streets. The region of the Southeast coast known as the Lowcountry is also home to the Gullah-Geechee community, which boasts a little-known but fascinating history.
The Gullah Geechee Corridor is a 12,000 square mile designated National Heritage Area and home of the Gullah Geechee people who are descended from men and women brought over from West and Central Africa during the transatlantic slave trade.
Their rich culture includes its food — dishes inspired by their West African roots and featuring ingredients like okra, peanuts, and hot peppers, and dishes like shrimp and grits, red rice, crab boiled with corn, and a potato and sausage concoction known as "Frogmore stew."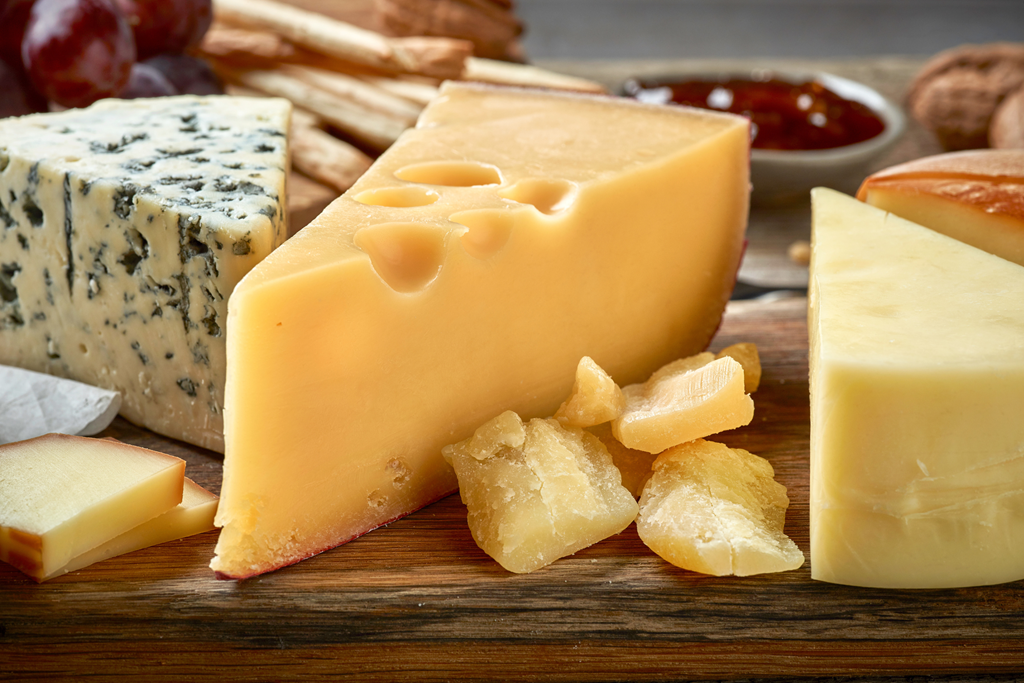 8. Embark on a Wisconsin Tour of Cheese
If you're one of those people who can never get enough cheese, it doesn't get much better than a cheese tour of the dairyland.
Wisconsin takes home more awards for artisanal cheese, butter, and yogurt than any other state, and a culinary tour through the region's farms, farmer's markets, restaurants, and cheese houses will reveal just how many amazing kinds of cheese are made here.
The scenic town of Monroe in Southern Wisconsin hosts a biannual Cheese Days festival, and its best-known establishment, Baumgartner's Cheese Store & Tavern, serves up cheese sandwiches on rye bread with your choice of Swiss, brick, cheddar, or (slightly) stinky Limburger.
The New Glarus Hotel in the town of New Glarus ("Little Switzerland") has dishes with raclette, a semi-hard cheese from the Alps.
Other can't-miss sites on this Wisconsin cheese tour include a cheese castle in Kenosha, the family-owned Wisconsin Cheese Mart in Milwaukee, the many small, local farms offering goat cheese varieties, and of course deep-fried cheese curds (available just about anywhere in the state). Don't forget to bring a cooler for all your cheese!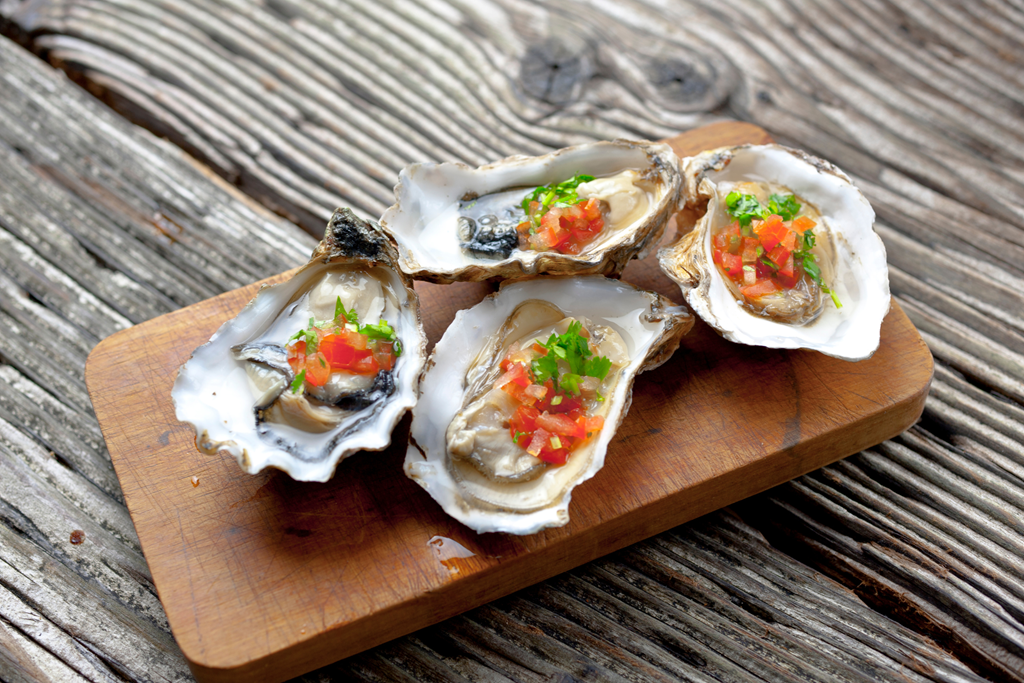 9. Alabama's Northern Trail
Alabama is home to eight well-known food trails; the longest clocking in at about nine hours of travel time (The Alabama Burger Trail) and the shortest at four hours (The Alabama Taco Trail).
The Alabama Seafood Trail stops at a handful of seafood restaurants serving up shrimp, fish, oysters, and crab all fresh from the Gulf Coast. The Alabama Comfort Food Trail stops at eight establishments specializing in delicious Southern comfort food like fried chicken, macaroni and cheese, mashed potatoes with gravy, pecan pie, and chicken and dumplings.
If you want to keep munching, go ahead and tour the Ice Cream Trail, the Brewery Trail, the Mexican Food Trail, and the Donut Trail. Each excursion promises some tasty bites, loads of Southern hospitality, and a unique way to see this beautiful state.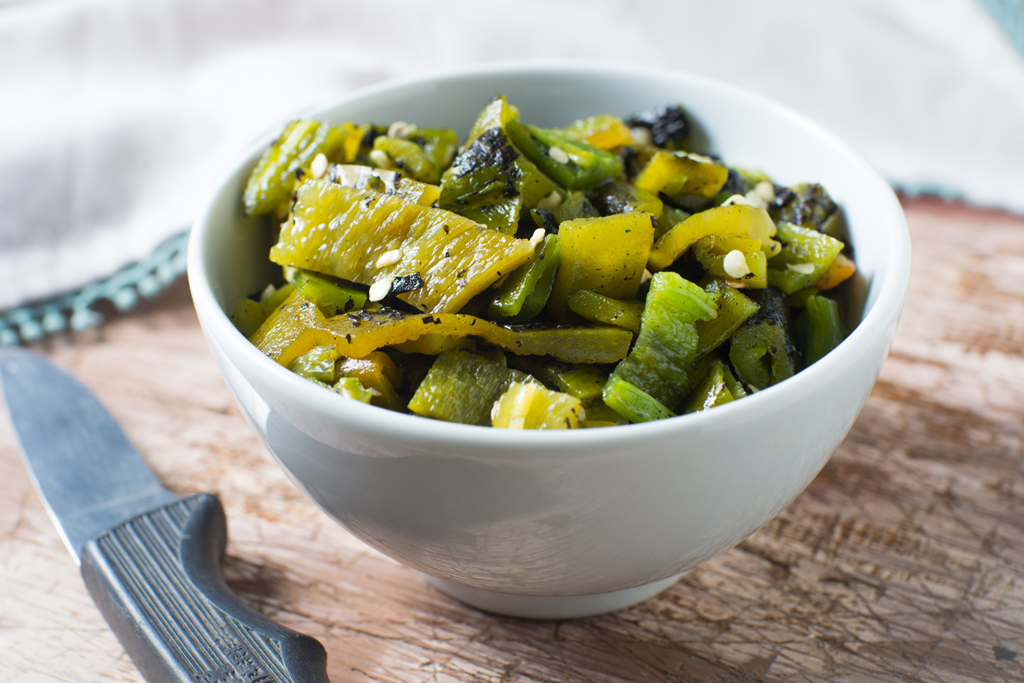 10. Green Chili Trail, New Mexico
Where else could you order Stuffed Hatch Green Chiles (three chiles pecan-breaded, stuffed with white cheddar, served with ranch dressing) for a snack paired with a green chili vodka straight up, but on the Las Cruces Green Chili Trail (also known as 'The Green Chili Cheeseburger Trail')?
The city of Las Cruces, New Mexico lies in the fertile Mesilla Valley and is famous for its flexible and flavorful green chili, which farmers harvest by the millions of tons each year. The hot, spicy fruit is the star of the city's economy and culture, and local eateries incorporate it into absolutely everything, from comfort dishes and pizzas to ice cream, cocktails, and giant cheeseburgers. Is your mouth watering yet?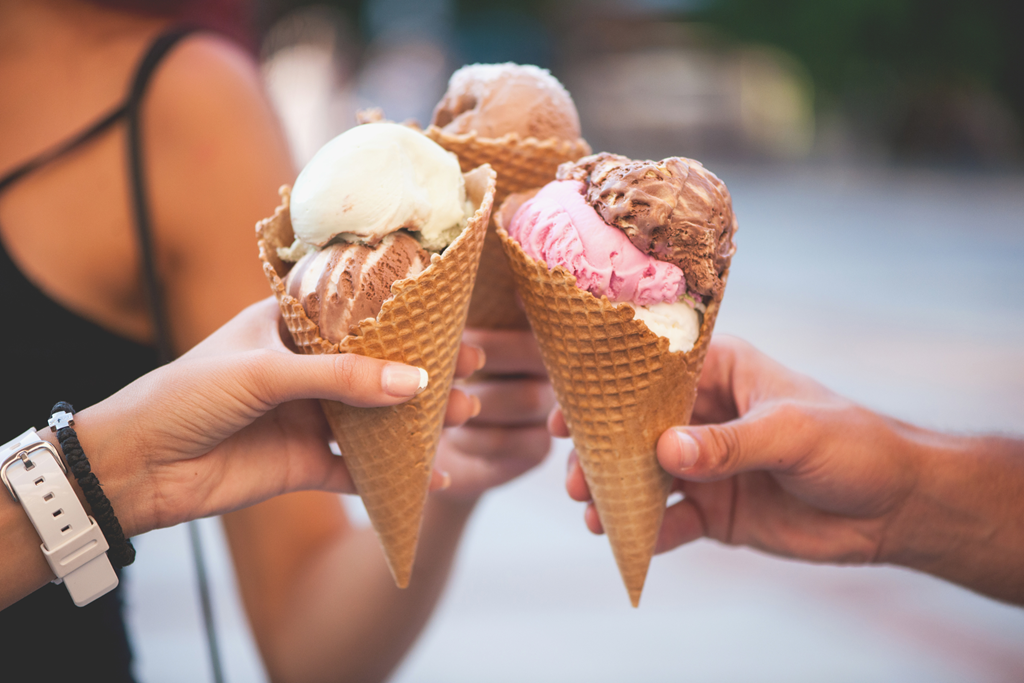 11. New Hampshire Ice Cream Trail
If ice cream is your jam, hit up the New Hampshire Ice Cream Trail in the summertime.
The popular East Coast road trip stretches from the north of the state to the south and features no less than 50 local and dairy farmer-owned ice cream shops serving handmade ice cream made with "100 percent New Hampshire milk and cream." Yum! Kids will have a blast learning about what it takes to run a modern dairy farm and sampling countless flavors of gelato and ice cream.
While cruising down the rolling hills and farmlands of New Hampshire, don't forget to stop and say hi to the cows who are working hard to make it all happen.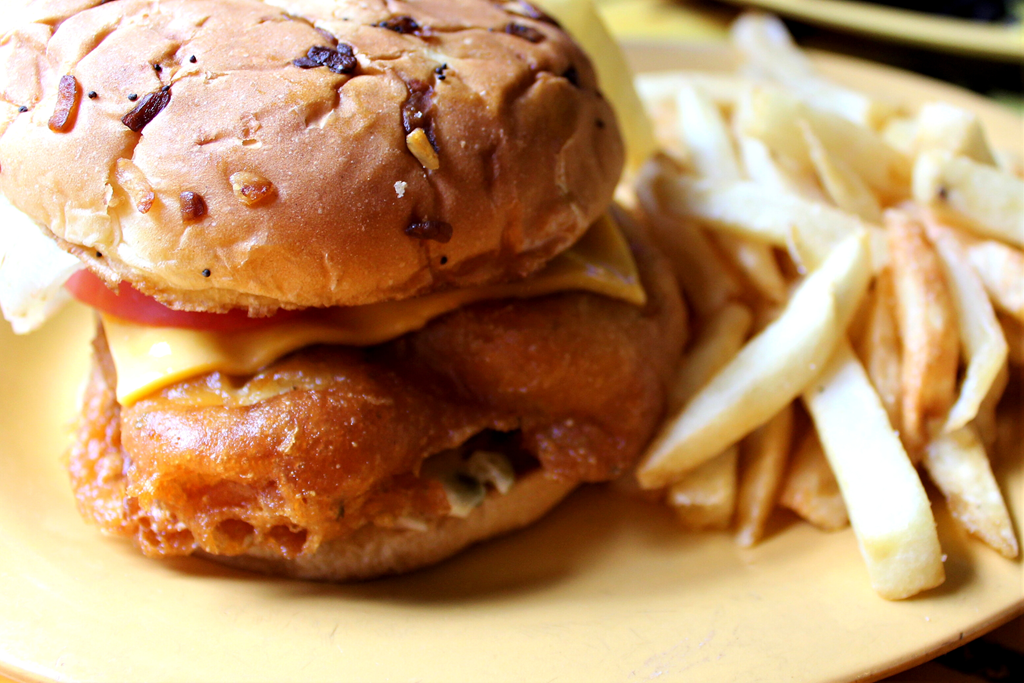 12. The Gulf Coast, Florida
Florida is always a great state for a road trip. Add in stops for grouper sandwiches, fresh fish tacos, and a cold drink on the beach and suddenly you have a master travel plan.
Garden & Gun Magazine recently shared this Florida foodie road trip that stretches from the Panhandle down to Marco Island on Florida's Gulf Coast. Stops along the way include a delicious fried grouper sandwich at the casual, beachy, Clearwater institution Frenchy's and Pork Funchi starring crispy pork belly, jerk spice, butternut coleslaw, and cilantro at the Sarasota James Beard Award-winning restaurant Indigenous.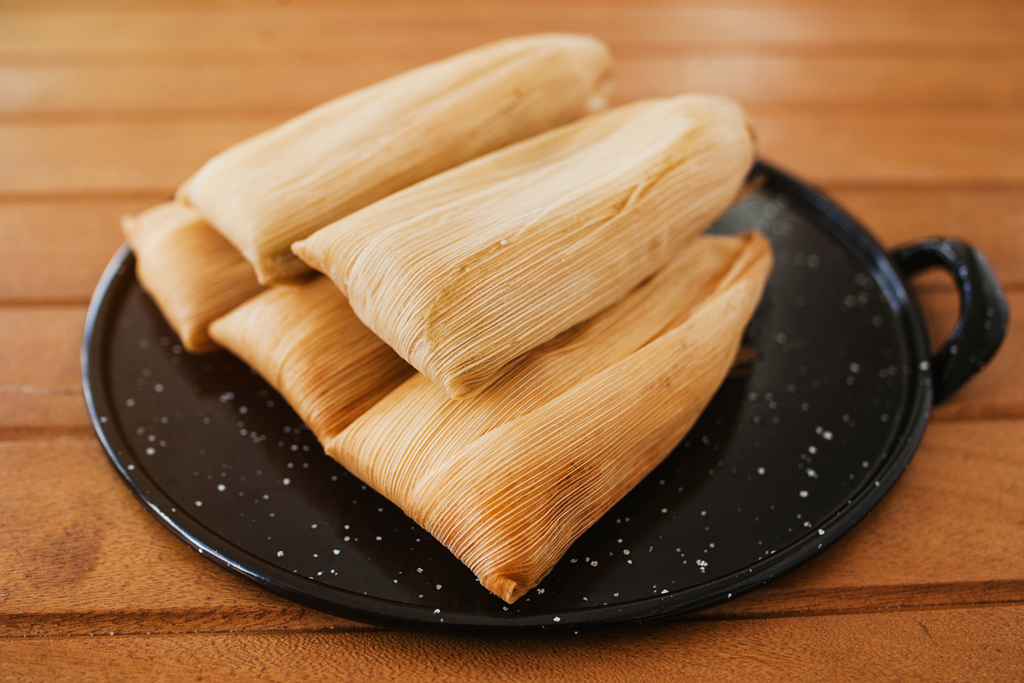 13. The Tamale Trail Mississippi
A tamale is a traditional Mesoamerican dish made of masa, a dough made from nixtamalized corn (cooked and steeped in an alkaline solution), which is steamed in a corn husk or banana leaf. The wrapping can either be discarded prior to eating or used as a plate housing delicious fillings of meats, cheeses, fruits, veggies, herbs, chilies, etc.
It's not well known that the tamale is a long-standing tradition in Mississippi Delta cuisine. The Mississippi Delta Hot Tamale Trail is a guided or self-guided tour connecting more than 20 restaurants offering classic delta-style tamales and contemporary takes on the beloved food.
Stop in at the tamale institution Solly's Hot Tamales or a grab-and-go tamale at The Tamale Place. Then head to Greenville, Mississippi for more twists on the tamale.
There are so many great destinations to explore and cuisines to taste — go ahead and eat your way through the U.S.A. For a successful "foodie road trip" step one is 'Don't overthink it.'
You can set out to traverse one of the designated "tours" listed above, or simply pick a region and hit up their local restaurants, wineries, and bakeries to get that local feel. The main thing is to treat yourself to all the fresh, seasonal, and regional dishes that you can get your hands on.
You may have to fight your family and friends to decide which of the above culinary road trips you'll sample on your next vacation, but no matter what you decide, you can't lose … because first, road trips are inherently great; second, we all need to eat; and last, why not make food the star of your next adventure?
---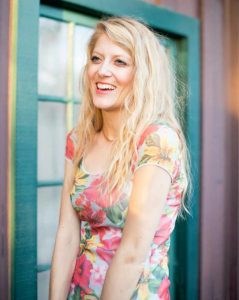 Leslie is a freelance travel and health/wellness writer who gets butterflies from telling stories and sharing information with readers across the globe. Her voice comes from a place filled with passion and dreams.
With over 10 years of experience in crafting words and years of embarking on travels that have taken this Montana girl to some incredible places, Leslie loves the adventures of both body and mind her writing takes her on.
To see what Leslie's up to in the writing and design world, visit her website here.