If you're reading this blog we already know you're a big fan of camping.
But have you tried glamping? Chances are good you've heard this word buzzing around the last few years. Maybe you rolled your eyes at the thought of it. Maybe you actually gave it a try and loved it. Wherever you stand on the glamping scale, we heed this advice: don't knock it until you try it.
There is something about feeling all the comforts of home while you're camping that really takes the experience to the next level. It certainly hasn't changed our love of good old-fashioned camping, but sometimes you've gotta treat yourself and turn up the glitz and glam for a new-fashioned glamping trip.
But one of the keys to your glamping trip being truly glamorous and not disastrous, you've got to have the right gear.
Read on to find out what we think are the must-haves for your next (or first!) glamping adventure.
Don't Go Glamping Without These Things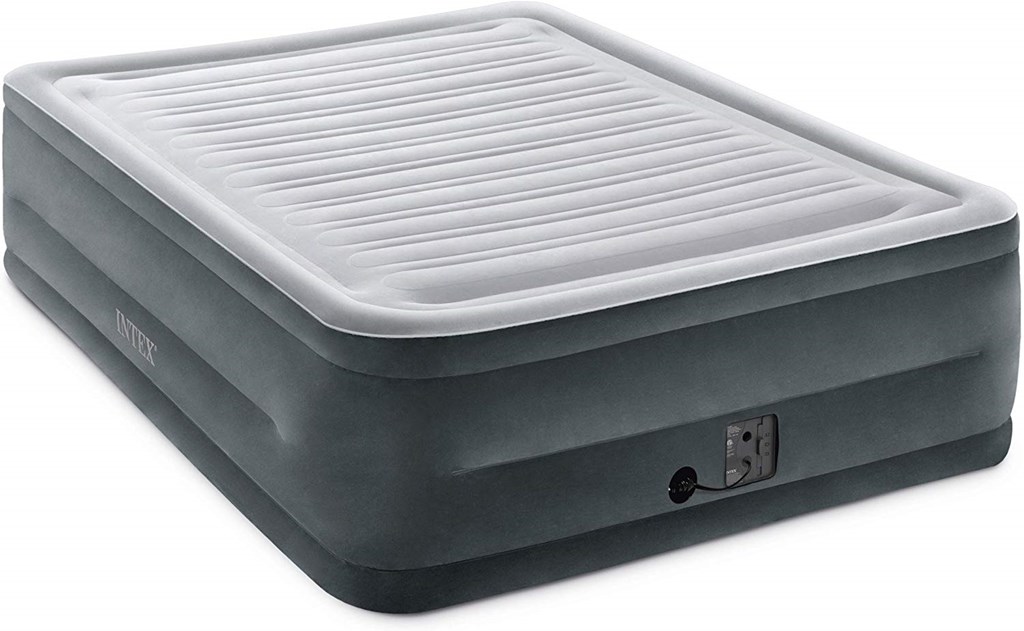 1. Blowup mattress
One of the key things to make your glamping experience feel different from your camping experiences is going to be in the bed. Rather than sleeping on a sleeping pad or just in a sleeping bag, glamping means you are literally elevating yourself and putting more cushion between you and the ground. In short, you are striving to bring to your glamping tent a bed that is as close to the one you sleep in at home as possible.
And that starts with a blowup mattress. Invest in a quality one that won't deflate halfway through the night. We all know that sleeping on a deflated air mattress equates to one of the worst nights in the history of sleeping.
Our Pick: Intex Comfort Plus Elevated Airbed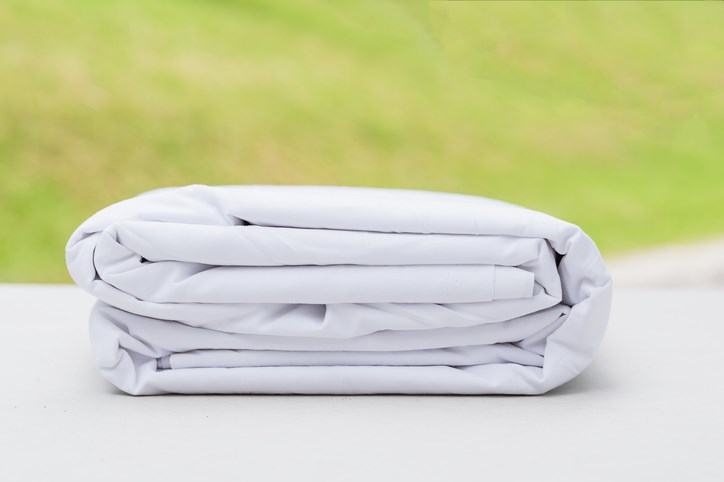 2. Bedding
Glamping isn't just about ensuring the bed you sleep on is comfortable. It's also about ensuring that the sheets you're sleeping on and the blankets you've got on top put the cherry on top of your sleeping situation.
Don't just bring a couple sleeping bags to throw on top of the blowup mattress, or one double sleeping bag. That's the easy way out and not how a true glamper would do it.
Instead, bring along some of your favorite sheets that you have at home (maybe even buy an extra set that is just for your glamping trips).
But if you're glamping during the winter months, you're going to want more insulation than just some sheets. We recommend a layer between the sheets and the heavy blankets on top, as well as a comforter. Yes, that's right — we said a comforter. Again, glamping is all about bringing the comforts of home out in the wild, and we know your favorite place at home is your bed.
So don't skimp on your comforter because you worry it will take up too much space. Grab a packable comforter that can be folded or rolled into something small. Trust us — it is that extra touch that you will definitely notice.
Our Pick: Mellanni Bed Sheet Set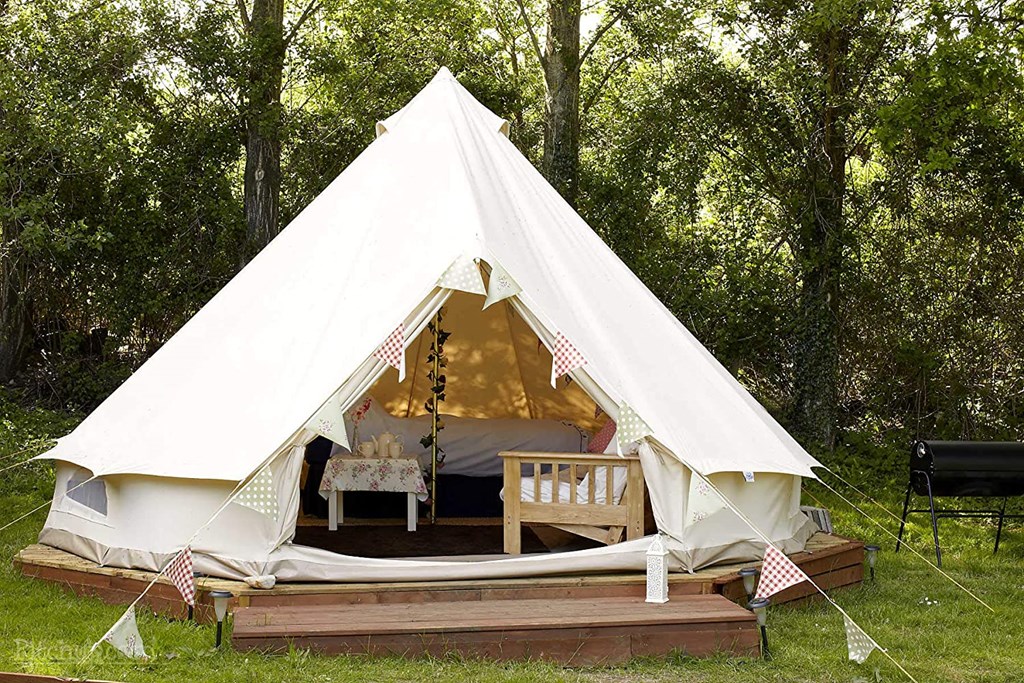 3. Glamping Tent
If you're really committed to the glamping experience, we suggest you invest in a legitimate glamping tent. While these things don't come cheap, you may find that glamping is your new choice way of camping, so it may be worth the price.
A glamping tent is different from a typical tent in that often times they are made of canvas and are much bigger than your average camping tent. The size is to allow for a much bigger sleeping space as well as the ability to have space to enjoy more than just sleeping in your glamping tent.
Be sure you find a glamping tent that is waterproof and mold-resistant. Having water or mold in your tent is a surefire way to turn your glamping trip into a camping nightmare.
Our Pick: Outdoor Waterproof Luxury Glamping Bell Tent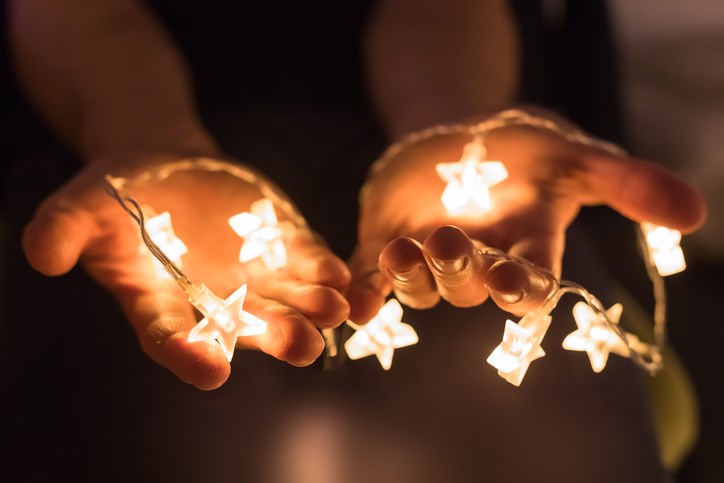 4. Lights
We are huge fans of flashlights and lanterns but you've gotta step it up a bit when you're glamping. Bring those lights along too, but add to your lighting repertoire some cafe lights or star string lights. It sounds like an unnecessary detail, but it is crucial to the overall "vibe" you're going for. You could even go a step further and bring LED candles to set up in and around your tent to really set the mood.
Our Pick: Twinkle Star LED Star String Lights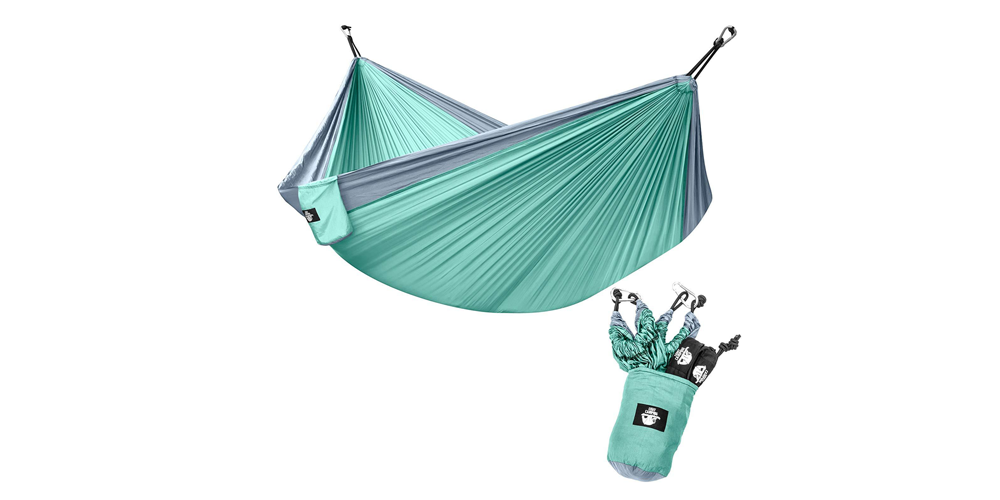 5. Hammock
Relaxing is a given when you're glamping. And during the day there are few better ways to relax than in a hammock outside of your tent with a book and a drink in hand (see further down for our must-have drink gear).
There are options a plenty with hammocks, so pick one depending on whether you want it to be a place you can relax solo, or a place you want to share with someone else. Also, think about bringing blankets to use your hammock as a great place to see the stars at night.
Our Pick: Wise Owl Outfitters Hammock Camping Double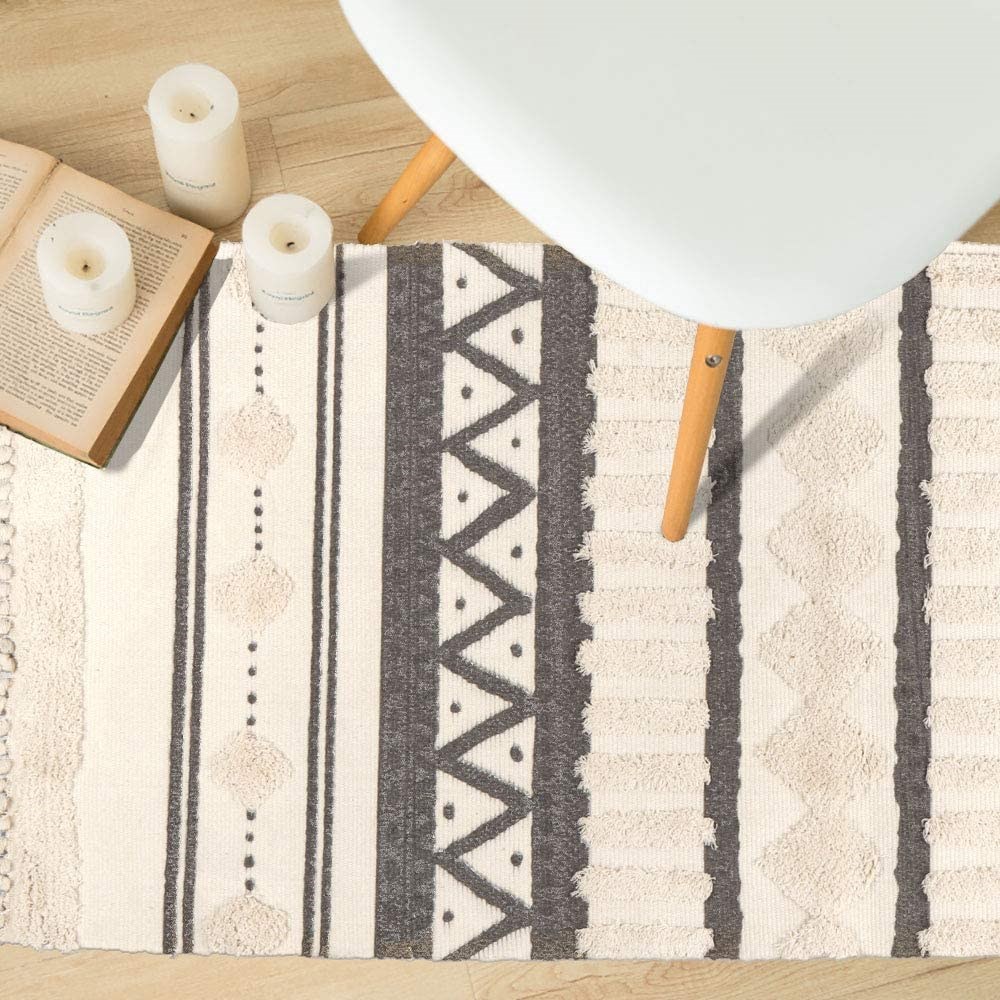 6. Rugs
Before you roll your eyes at the thought of bringing a rug camping, we harken back to saying above that glamping is rooted in bringing your favorite comforts of home into the outdoors, and you know that a space isn't complete until it's got a rug in it.
Plus, rugs will serve as an area for you to sit on as well and relax, as opposed to the ground of the tent. Just be sure that you don't bring an expensive rug or any other rug that you would cringe at the thought of getting dirty. You're camping and it is on the floor, so that rug is going to get beat up more than it would sitting on your floor at home.
Our Pick: Seavish Tufted Cotton Area Rug
7. Foldable Table
You clearly need somewhere to set up all your glam snacks and meals, and a nice foldable table is the way to go.
Look for one that is a bit fancier than your typical plastic fold-up table. Think something wood or faux wood that is compact, but has that nice look once you set it up.
Our Pick: Best Choice Foldable Outdoor/Indoor All-Purpose Wooden Table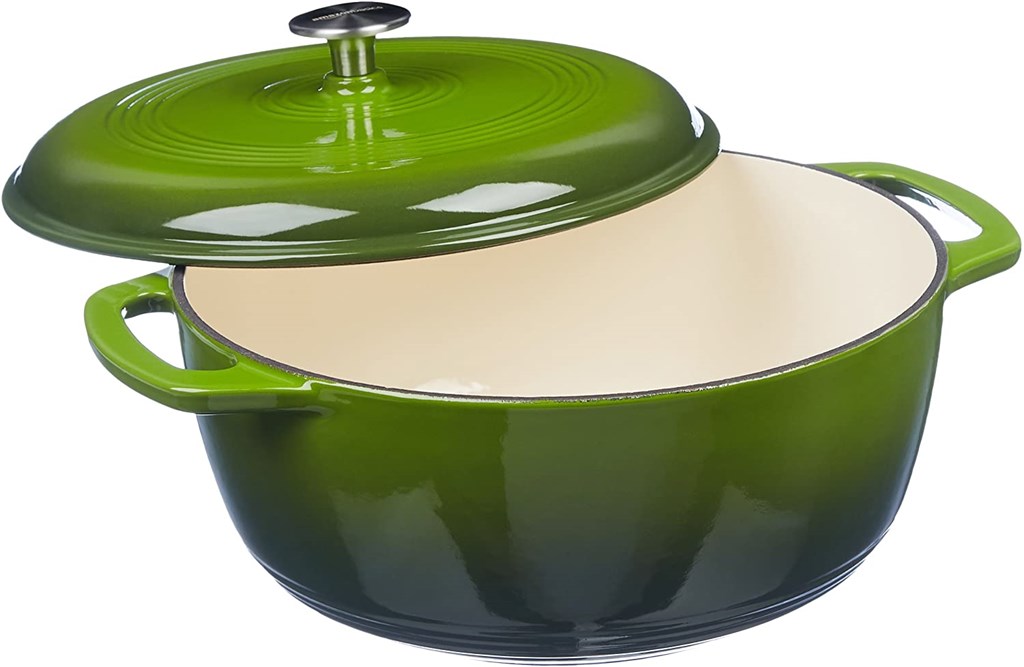 8. Dutch Oven
Speaking of glam meals, you do not want to go glamping without a Dutch oven. While this may feel too heavy to bring on other camping trips, when you are going all out with glamping, this is an item you don't want to leave behind.
Dutch ovens are integral to a good campfire meal, and our personal favorite is cinnamon rolls in the morning (or anytime, for that matter). Freshly baked cinnamon rolls right outside of your glamping tent in the morning sunshine? If that doesn't scream paradise, we aren't sure what does.
Aside from cinnamon rolls there is a whole lot you can do with a Dutch oven to cook up some fabulous meals. Whatever you do, do not have your glamping meals be things such as hot dogs and hamburgers. That is not glam! Go for more fancy meals, many of which we feature on our KOA recipe site here.
Our Pick: AmazonBasics Enameled Cast Iron Covered Dutch Oven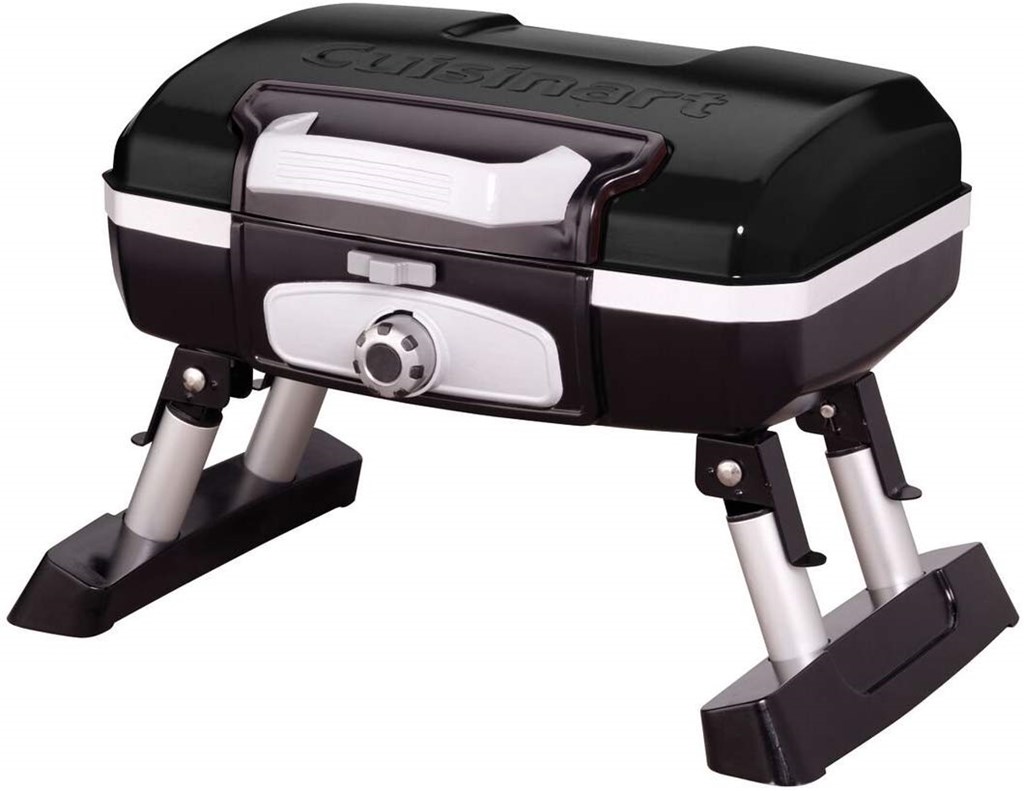 9. Portable Grill
If you don't want to deal with the mess of a campfire when it comes to cooking, we suggest bringing a portable grill on your glamping trip.
This is a quick, easy, and efficient way to get some delicious food in your belly and there are some great portable grills out that than can fold up into something small that is easy for you to pack in.
Our Pick: Cuisinart CGG-180 Petit Gourmet Portable Gas Grill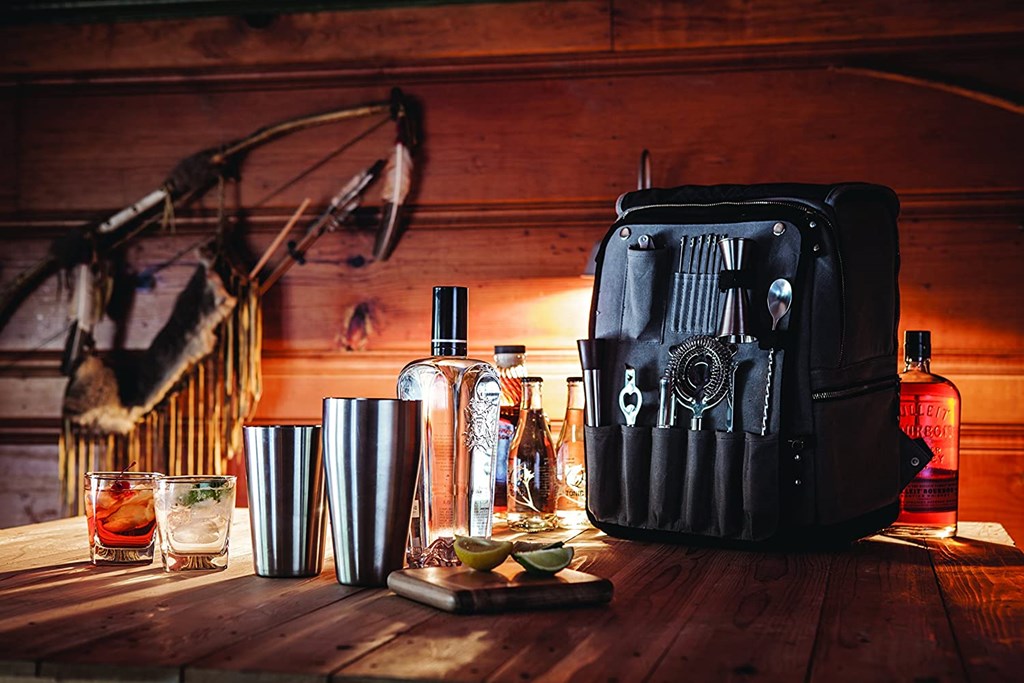 10. Portable Cocktail Kit
No questions asked, having nice cocktails when you're glamping is key to your enjoyment of the experience, and a way of life that we can't imagine living without.
Unfortunately it's not as easy to make fancy drinks when your glamping as it is when you're at home, but we've got a solution for that: a portable cocktail kit.
You'll want one that comes with (at the very least) a cutting board, a stir stick, a cocktail shaker, a cocktail strainer, a double jigger, and glasses to serve in. Bonus points if you get a portable bar kit that also has a citrus fruit knife, tongs, and olive picks. Depending on what your cocktail of choice is, you'll want to bring other accessories.
When you're glamping, happy hour is every hour.
Our Pick: Legacy Travel Cocktail Set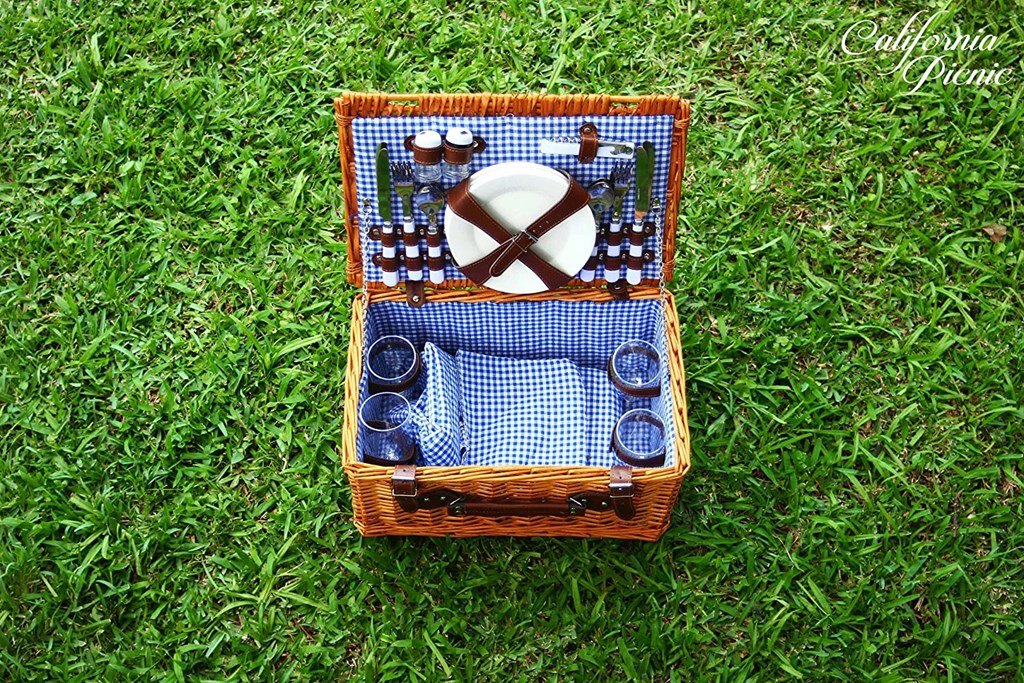 11. Picnic Basket
While this isn't something we would deem a necessity, a picnic basket is a great addition to your glamping gear. If you have separate dishes and cutlery you want to bring, that's great, but a picnic basket is a great way to keep everything for your glamping meals in one place, and in a chic looking place, at that.
You can opt to use the picnic basket for an actual picnic, or just as the home for your nice dishware and cutlery upon which you are going to enjoy your tasty meals while glamping.
Our Pick: Picnic Basket for 4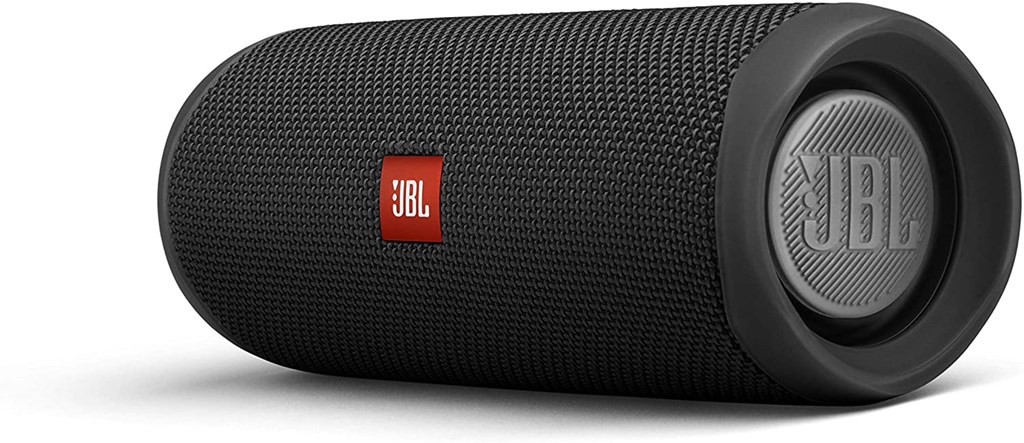 12. Bluetooth Speaker
While we think a bluetooth speaker is something you should never do any type of camping without, we think it's even more important when you're glamping.
Setting the mood and making it feel like you're having the time of your life (because you are) is very important, and a bluetooth speaker is the secret to this.
Our Pick: JBL Flip 4 Waterproof Portable Bluetooth Speaker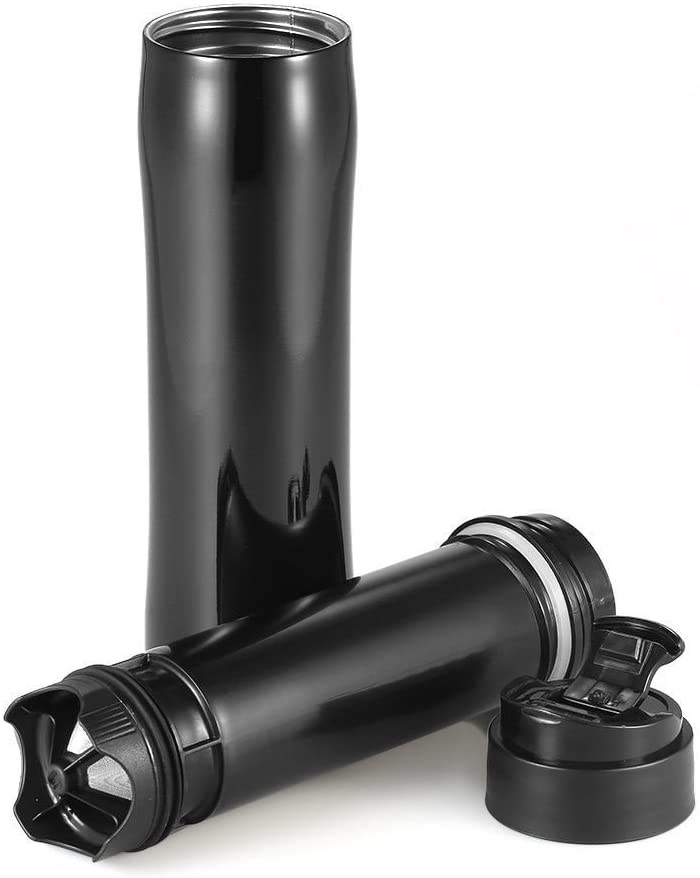 13. Coffee Maker
While sometimes cowboy coffee really hits the spot when you're camping, when you're glamping, you should elevate your coffee game to match the rest of your experience. And that means a more legitimate coffee maker.
There are choices aplenty for the ideal coffee maker, but we love the idea of one that makes not just coffee, but espresso for those early morning macchiatos. Many of them require just a portable charger and a way to heat the water, and you are set.
Other people swear by their French presses, and those certainly do work well for camping and getting that necessary cup (or 10) of joe in the morning.
Our Pick: Kohipress Original Portable French Press Coffee Maker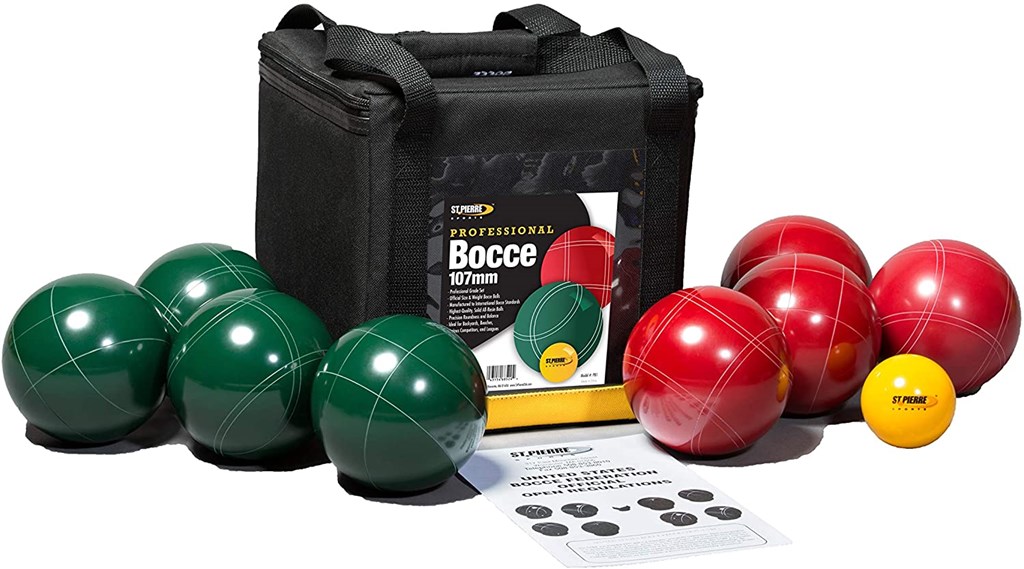 14. Games
One of the best parts of camping is the games and activities you get to partake in, and as all things are stepped up with glamping so too should be the games you opt to play.
We suggest something like croquet or even bocce ball. The latter is a great game to play that is fun and safe for all ages. If you find a bocce ball kit, you can put it all in one bag for easy load and unload at your glampsite.
Whatever game you choose, make it something that packs up into a convenient bag and that everyone will enjoy,
Our Pick: St. Pierre Sports Professional Bocce Set
Glamping doesn't sound too terrible, does it? We aren't going to hesitate to say it's our favorite way to camp as you get the best of both worlds: the wilderness and home, sans any sacrifice of the finer things in life.
Swap out your next camping trip for a glamping trip, and we are willing to bet money that you'll soon become a convert and find yourself discovering ways to elevate your next glamping trip.
Glamping is made easy when you stay at KOA thanks to our options of ways to stay. You can stay in one of our campsites where you can set up your own glamping tent, or you can opt for one of our Deluxe Cabins that provide the comforts of home within a cabin. Looking for something different? One of our unique ways to stay might be right up your alley.
However you choose to glamp, be prepared to see camping in a whole new light.
---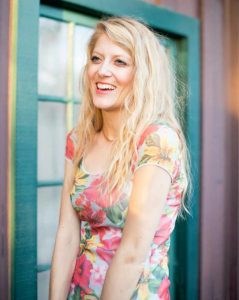 Leslie, a.k.a. Copy Girl, is a copywriter who gets butterflies from telling stories through words.
Her voice comes from a place filled with passion, dreams, and lots of sugar. "Cake over steak" is her go-to motto.
With over 10 years of experience in crafting words, and years of embarking on travels that have taken this Montana girl to some incredible places, Leslie love the adventures of both body and mind her writing takes her on.
Everywhere she goes, she takes this advice with her:
"Hold on to your divine blush, your innate rosy magic, or end up brown." – Tom Robbins, Jitterbug Perfume
To see what Leslie's up to in the writing world, visit her website here.
---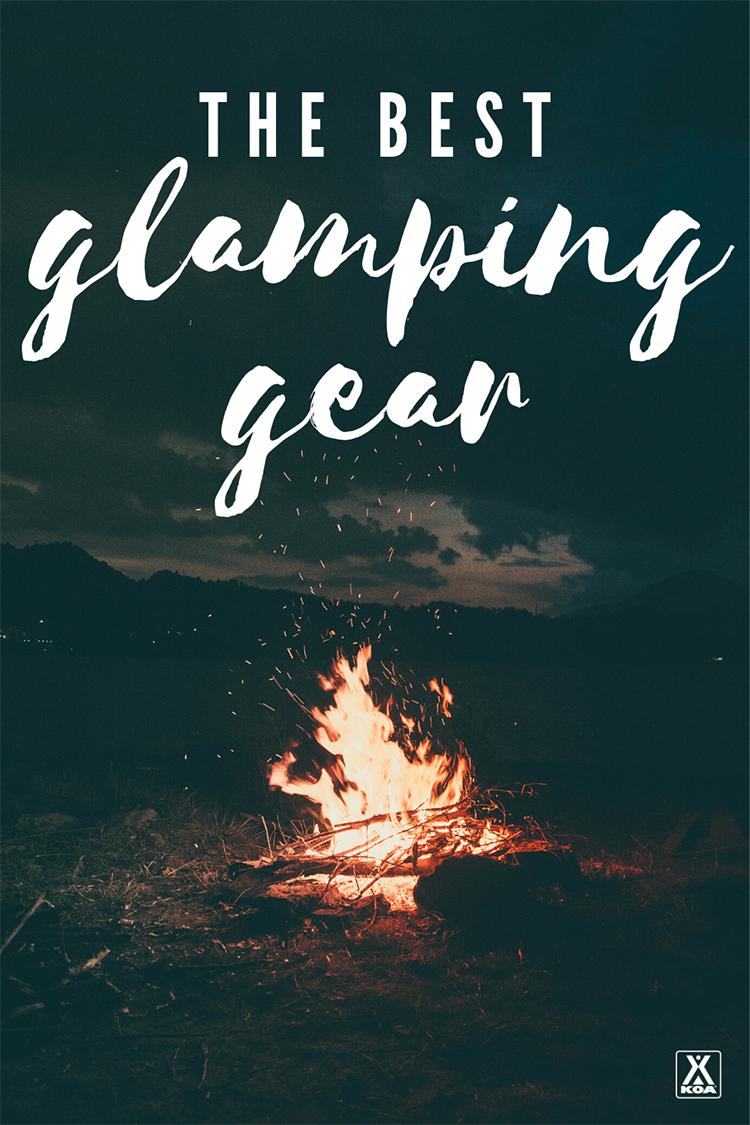 Kampgrounds of America, Inc is a participant in the Amazon Services LLC Associates Program, and affiliate advertising program. Some links may be affiliate links and Kampgrounds of America, Inc may get paid if you buy something or take an action after clicking one of these links.
Prices are accurate at time of publishing. Note that are subject to change at the discretion of Amazon or their marketplace sellers.