Watch this video to help make traveling with pets by RV as comfortable as possible.
One of the advantages of traveling via RV is the ability to bring your beloved pets with you anywhere you go. In this video, RV expert Mark Polk offers tips on making the both you and your pets comfortable out on the road. No matter which KOA your family is heading to, you'll all happy campers.
Top Tips From This Video
When reserving, be sure you're familiar with the campground's pet policy by checking their website or calling them directly prior to booking
Remember that RVs can become warm depending on the outdoor air temperature and ventilate/cool your rig accordingly
Check on your pets periodically and don't leave them unattended in the RV for long periods of time
Bring water and food from that your pets are accustomed to
When traveling, keep your pet in a crate for safety
Update all vaccinations before leaving and don't forget your proof of rabies vaccination

If heading on a longer trip have your pet examined prior to leaving
Add your veterinarians number to your phone
Find a local veterinarian, and save their number, when you arrive at you destination

Keep photos on hand in the event your pet is lost or separated from you
Don't forget a pet tag and consider a microchip just in case
Make sure to bring a leash for when you're out on the campground
Consider bringing a portable exercise pen
And of course, pick up after your pet and be sure to follow all campground rules
---
About the Expert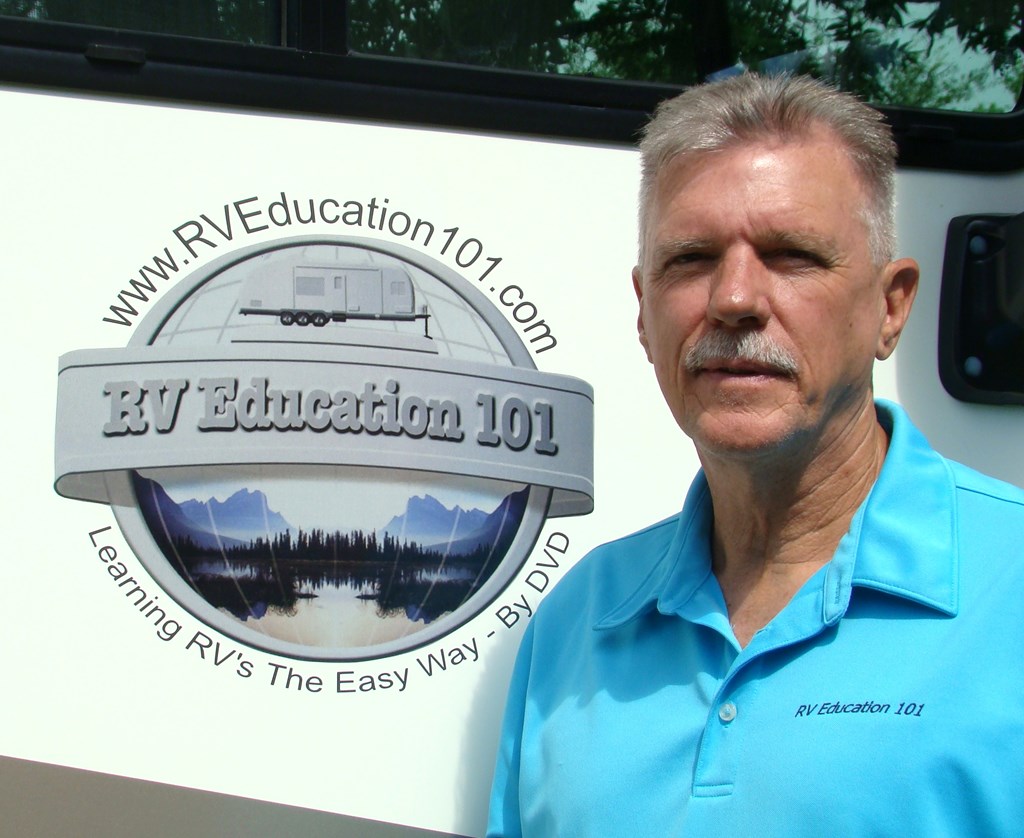 KOA's resident RV expert, Mark Polk, and his wife Dawn started RV Education 101 in 1999. Since that time RV Education 101 has helped educate millions of RV owners and RV enthusiasts on how to properly and safely use and maintain their RV. Mark's favorite past times are RVing in their 35-foot Type A motorhome, and restoring vintage RVs, classic cars and trucks. For more information on using, enjoying and maintaining your RV visit RV Education 101.
---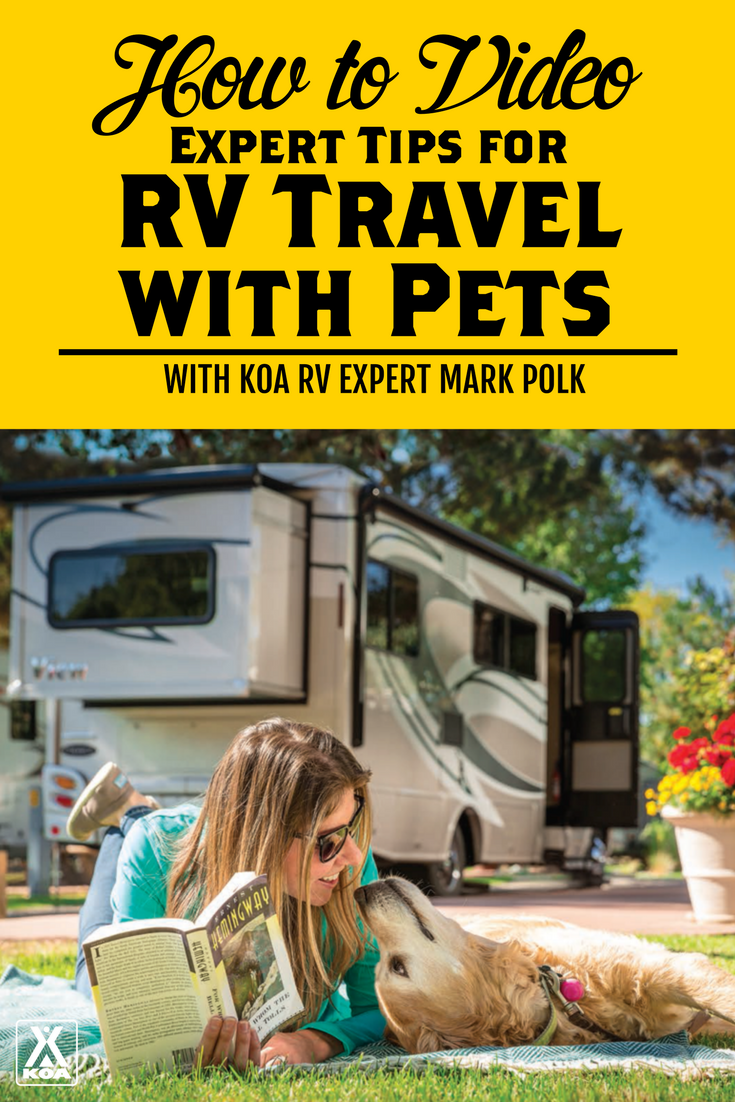 Save