How to Get Reluctant RV Travelers in the Spirit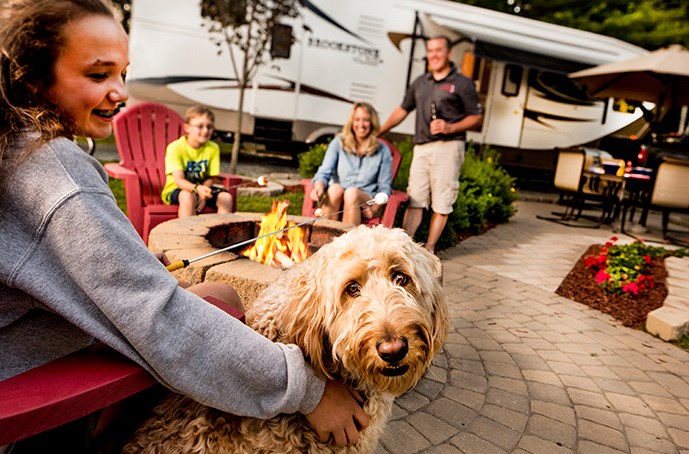 Convince even the most reluctant of travelers to try RVing with these tips.
Love RV camping but have a spouse who's a "hotel camper"? Dream of owning your own RV but can't get the rest of the family on board? Here are three of the typical objections to RV travel and some tips to help get reluctant RV travelers in the spirit for a camping adventure:
Objection #1: "I prefer the comfort of hotels."
This is probably the easiest of all RV camping objections to overcome. All it takes is a trip to an RV sales or rental location—today's luxurious RV models speak for themselves. With everything from residential refrigerators to optional designer finishes, modern motorhomes and trailers are designed to help campers bring along the comforts of home.
What are some of the most popular creature comforts for today's RV travelers?
Residential-size showers
Exterior entertainment areas with flat-screen televisions and speakers
On-demand hot water systems
Mattresses with digital comfort controls
Stainless appliances
Stone countertops
No matter which class of RV fits your budget, naysayers will be surprised how much luxury is being built in today.
Objection #2: "What if the campground is 'rustic'?"
You might set up camp at a campsite that's rather "primitive." You'll find these most often in wilderness areas, on Bureau of Land Management preserves or in state and national forests.
But if your fellow campers aren't quite sure they'll have fun, why not choose to camp at one of the thousands of private RV campgrounds? These campgrounds, such as KOA, offer a host of amenities and activities of all kinds. With so many levels of luxury to enjoy at campgrounds across America, you can choose the spot that best suits your family and friends.
Impress the youngsters with sparkling swimming pools, kids' planned activities and family fun centers or fishing ponds without ever leaving some campgrounds. Lakeside campsites, kayak rentals and planned excursions might sweeten the pot just enough to get your reluctant camper up and moving.
And let's talk about those teens! If fear of disconnecting from technology has them throwing a wrench in your vacation plans, let them know many campgrounds and resorts now have free Wi-Fi and cable access right at the campsite.
From Saturday morning pancake breakfasts to family fishing derbies, many campgrounds provide activities meant to enhance your camping experience. For an increasing number of RVers, the campground's the destination for vacation fun.
Objection #3: "I'm not a 'back-to-nature' person."
Who says camping has to be in the middle of a forest? While we're all in for a quiet campsite beneath ancient trees, that's not the picture some folks get when you say "vacation." If your city-loving vacationer wants to visit galleries, shops and unique eateries on your getaway, you'll find wonderful RV campgrounds in or near most centers of art and culture.
Tour the Southwest by RV and camp near eclectic shops and galleries in Albuquerque, Santa Fe and Taos, New Mexico. Visit the vineyards and wineries of Northern California—you'll find amazing KOA campgrounds nearby. Explore the art colonies near Cape Cod from a campsite with breathtaking scenery. See how easy it is to plan a getaway that combines art, culture and urban pursuits with the joys of camping?
Even if you've persuaded a hesitant RV traveler to explore national parks, the seashore or a wild and scenic river, the number of private campgrounds (and even well-planned National Park Service campgrounds) near most scenic wonders will allow you to sleep in luxury after a long day of hiking, paddling or beachcombing.
Camping by RV is an adventure millions of people enjoy each year, and there's no reason you can't get in on the fun. Ask your reluctant RV travelers about their objections and then use these tips to get them in the spirit for an awesome RV road trip.
---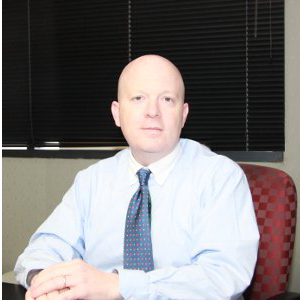 Joe Laing is the Marketing Director for El Monte RV, a nationwide RV rental company. Joe has been on the road working within the travel industry for over 20 years, and greatly enjoys exploring the outdoors. Joe has been camping across the United States, from coast-to-coast, and makes a point to stop at national landmarks along the way. He is also actively involved in numerous campground associations, including RVIA's Go RV-ing committee, as well as travel industry associations.
---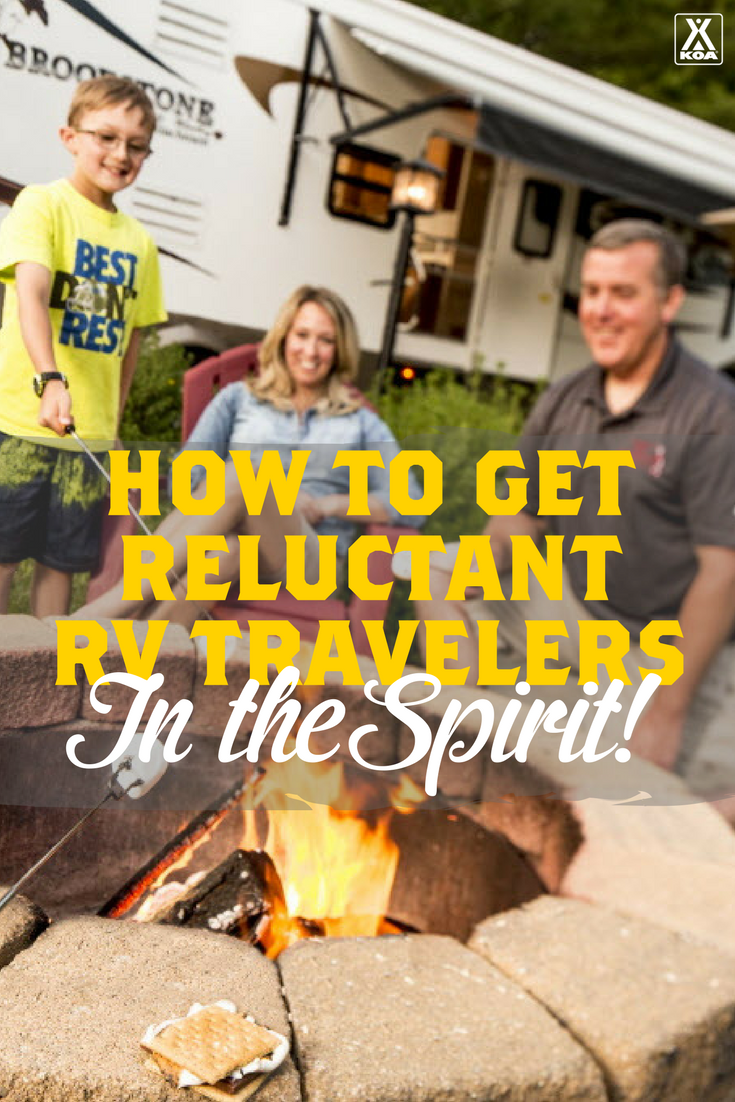 Save