Towering peaks, colorful canyons, wild west history and more await travelers of Colorado's Million Dollar Highway.
The Million Dollar Highway—a portion of U.S. 550 and the San Juan Skyway in southwestern Colorado—is so named for the precious minerals that were mined in the area. Either that or the view, as you navigate the twists and turns and jaw-dropping alpine scenery along the stretch between the legendary mining towns of Silverton and Ouray. But it turns out that this can be only the beginning of an excursion to be treasured.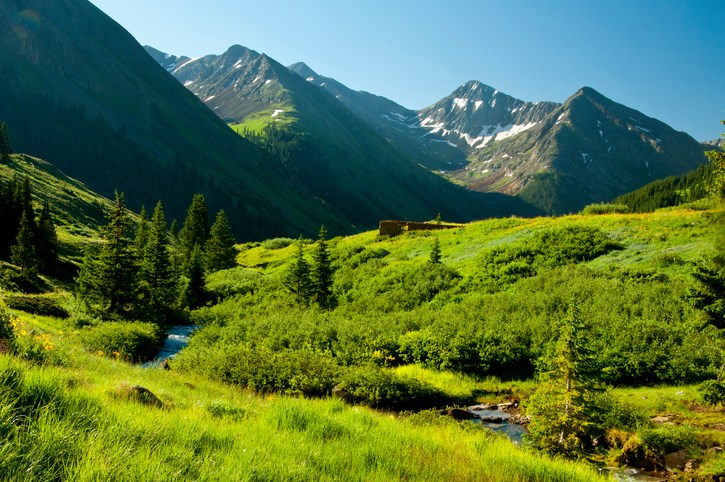 If you're driving north along that famed roadway, perhaps having started from Durango KOA Holiday, do your best to keep your eyes on the road. From Silverton, you'll pass through the Uncompahgre Gorge, over Red Mountain Pass and into a town surrounded on three sides by 13,000-foot snowcapped peaks, a place in which all of Main Street is a National Historic District. Ouray bills itself as the "Switzerland of America," but as you set up camp at Ouray KOA along the Uncompahgre River, you'll be tempted to call it America's most breathtaking town. Soak in one of the area's several hot springs as you marvel at what a cool town it is.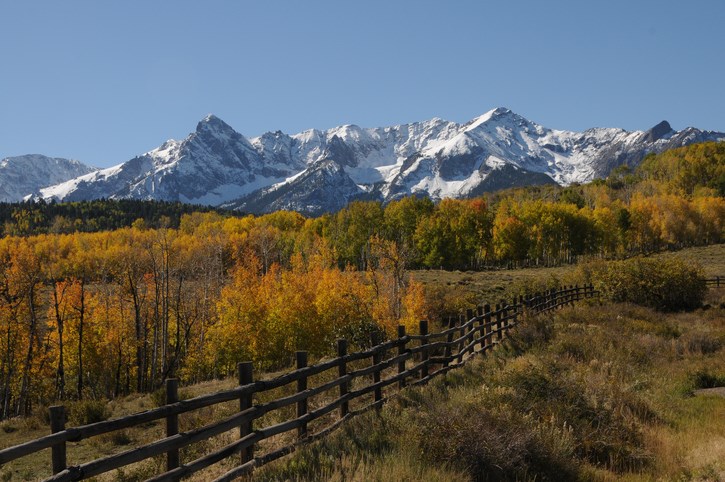 Montrose / Black Canyon Nat'l Park KOA is only 33 miles north of Ouray, and it's only 12 miles west of one of the nation's lesser-known but sparkling jewels, Black Canyon of the Gunnison National Park, where the Gunnison River carved out cliffs that are remarkably deep and steep. After you've explored what the National Park Service describes as a "vertical wilderness of rock, water and sky," you can either return to Montrose or continue an hour north to Grand Junction KOA Holiday. Nearby Colorado National Monument features colorful monoliths rising 2,000 feet above the Grand Valley of the Colorado River. If you can navigate sometimes harrowing Rim Rock Drive and its trio of long tunnels, you'll experience 23 miles of "Wow!"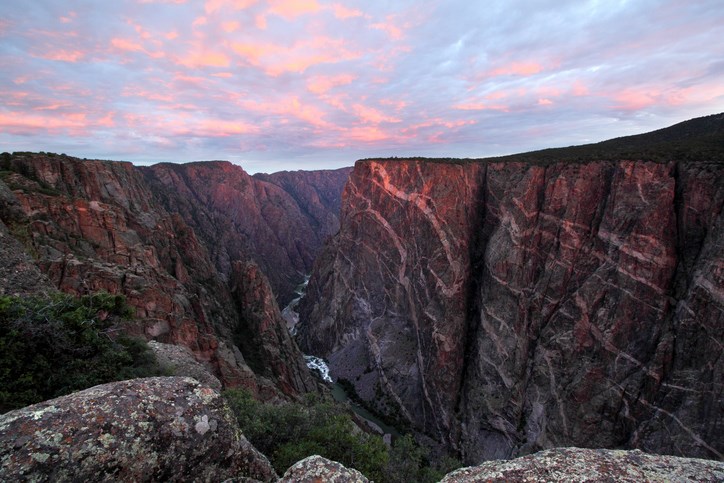 From Grand Junction, drive two hours north on U.S. 139 to the hamlet of Dinosaur, Colorado, and then 35 miles west, along U.S. 40 and into Utah. The Vernal / Dinosaurland KOA can serve as your basecamp for visiting another national park unit that isn't necessarily at the top of most to-do lists, but perhaps should be. Dinosaur National Monument includes more than 200,000 acres of river canyons, mountains and basins. Fossilized remains of prehistoric creatures, embedded in the colorful rock layers (notably eleven different species found in Carnegie Dinosaur Quarry), gave the park its name. You might also spot contemporary species ranging from prairie dogs to peregrine falcons.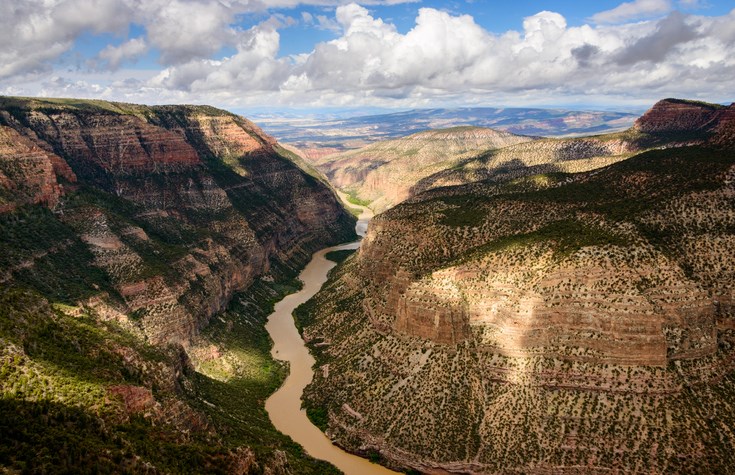 Flaming Gorge / Manila KOA is just 63 miles north of Vernal and just minutes from Flaming Gorge National Recreation Area, which straddles northeastern Utah and southwestern Wyoming. The campground is located along the Flaming Gorge-Uintas Scenic Byway—highways 191 and 44—which essentially circles Flaming Gorge Reservoir, formed when 502-foot-high Flaming Gorge Dam impounded the waters of the Green River. It was that river that John Wesley Powell was exploring in 1869 when he and nine men in small wooden boats came upon the region and saw the sun reflecting off the stunning red rocks. Hence the name.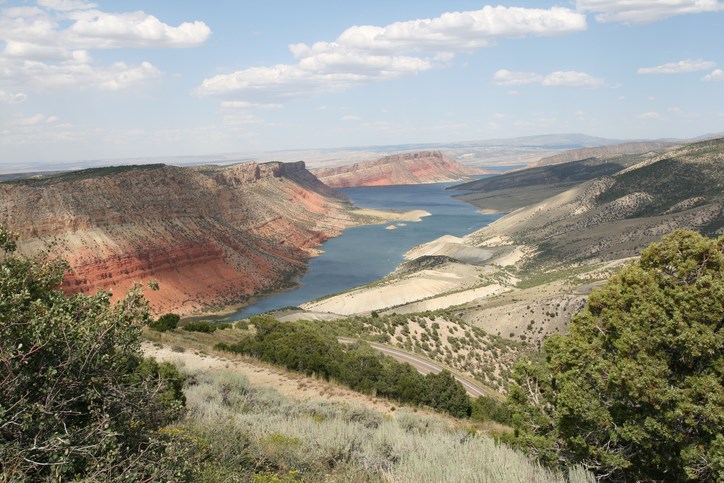 So there you have it—a trip featuring dinosaurs and monoliths, a Black Canyon and a Flaming Gorge, an American version of the Alps, and a Million Dollar Highway. All in all, a priceless journey.
OWNER'S TIP: "The best view along the Flaming Gorge Scenic Byway requires only a brief detour to Red Canyon Visitor Center at the southern end of the recreation area. There, you can experience the full palette of colors—reddish-orange rock formations, salmon-colored cliffs, and speed boats cruising through deep blue waters of the Green River." – Wendy Hollinger, Flaming Gorge/Manila KOA
ALONG THE WAY… Don't miss the Ouray Hot Springs Pool, which contains nearly one million gallons of sulfur-free, crystal clear, natural hot springs water ranging in temperature from 88 to 106 degrees (depending on the section of the pool). There's a lap swimming section, a kids' section, a water volleyball section, and even a large slide.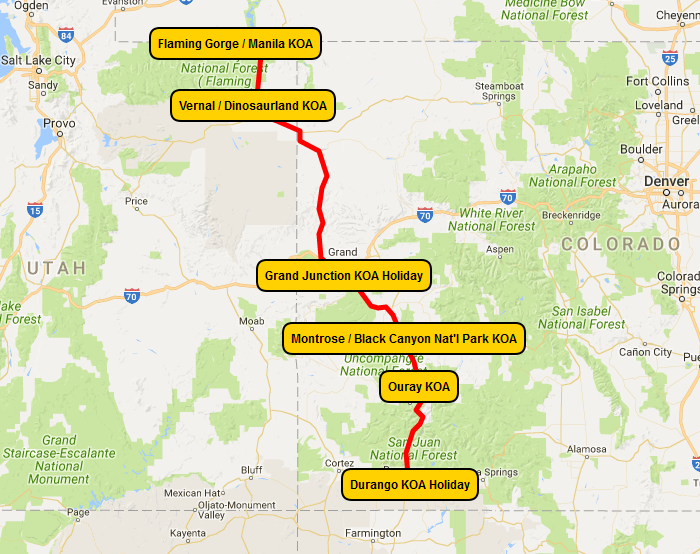 EDITOR'S NOTE: 2016 was the 100th Anniversary of the National Parks Service, the agency that oversees more than 400 National Parks, Monuments and Seashores across the U.S. This story was part of a special series featuring great trips you can take to some of America's wonders.

Inspired? If you are headed toward any of our National Parks or Monuments, check out this list of KOA campgrounds near National Parks and Monuments.
Don't forget! If you're ready to plan that dream trip you can save big on stays at all your favorite KOA campgrounds with Value Card Rewards. You'll earn reward points, enjoy members' only offers – including our new Value Card Reward Savings which could save you big with over 500,000 coupon offers – and save 10% off any site at any KOA.
---
ABOUT THE AUTHOR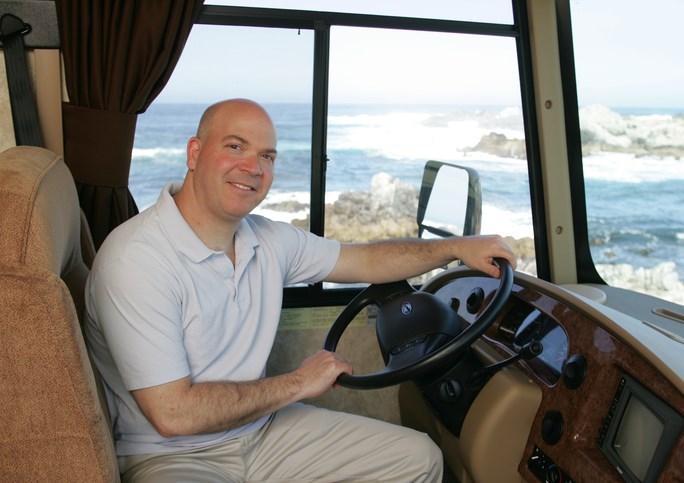 Author Brad Herzog (BradHerzog.com) has written more than 30 books, including three acclaimed memoirs in which he examines big-picture concepts while passing through some of the tiniest dots on the U.S. map. The American Book Review has described his travelogue trilogy as "the new classics of American travel writing." Herzog lives on California's Monterey Peninsula with his wife Amy and their two sons.
Save