Travel from Montana to Florida with this 10 day road trip.
Have you ever had the itch to take a road trip across the country?
Recently, my boyfriend and I set out for a trip of a lifetime – an ambitious road trip from Billings, Montana to Palm Bay, Florida. Driving across the has USA always been on our travel bucket list, and we figured what better time than now?
With a full tank of gas and too many salty car snacks, we set out for an exciting 3,000-mile adventure across America's heartland. Our final destination? Florida. We both have family in the Sunshine State and couldn't wait to dip our toes in the sand.
Throughout our journey, we made pit stops at 12 different KOA campgrounds along the way. My travel companion and I were determined to explore the lesser known parts of the country and were rewarded with genuine hospitality at each stop. From the Kansas plains, to the woodsy parts of northern Florida, this road trip gave us a deeper appreciation for the natural beauty of each state.
Our 3,000-mile route across the USA included these states: Montana, Wyoming, Colorado, Kansas, Oklahoma, Texas, Louisiana, Mississippi, Alabama, and Florida.
HERE IS WHERE WE CAMPED ALONG THE WAY:
Montana:
For our 3,000-mile road trip from Montana to Florida, we began our journey at the Billings KOA Holiday – the world's first KOA Campground! Located in Billings, Montana, this KOA sits alongside the Yellowstone River and opens its doors from April 1 – October 31. Whether you pull a big rig or enjoy relaxing in a cozy Deluxe Cabin, this campground has something for everyone. During the summer months, the Billings KOA Holiday is only a 2.5-hour drive from Yellowstone National Park via the Beartooth Highway. If you're looking for things to do in and near Yellowstone, check out this post.
KOA Insider Tip: Bring a camp chair and walk to the Yellowstone River near the southern part of the campground – the views of Montana's leisurely rolling hills are a feast for the eyes.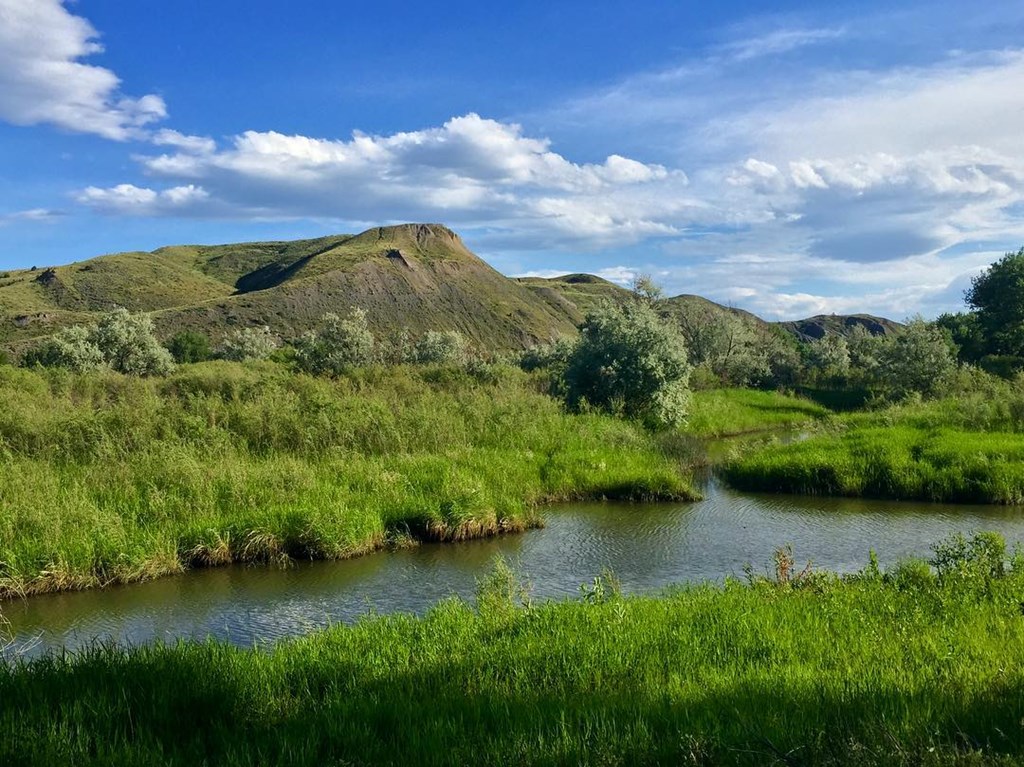 ---
Colorado:
2.) Denver East / Strasburg KOA Holiday
It's always fun to take a break from the outdoors and enjoy city life for a bit. With the Denver East KOA, you can have the best of both worlds. Only 45 minutes from downtown Denver, this campground is the perfect location to set up basecamp. You'll feel right at home when unwinding at a beautiful Deluxe Patio RV site – one site even has a private, fenced patio! In the evening, enjoy a crackling campfire at the campground pavilion area.
KOA Insider Tip:  Take a day trip to downtown Denver and enjoy a refreshing glass of beer at a craft brewery – we love the Falling Rock Tap House!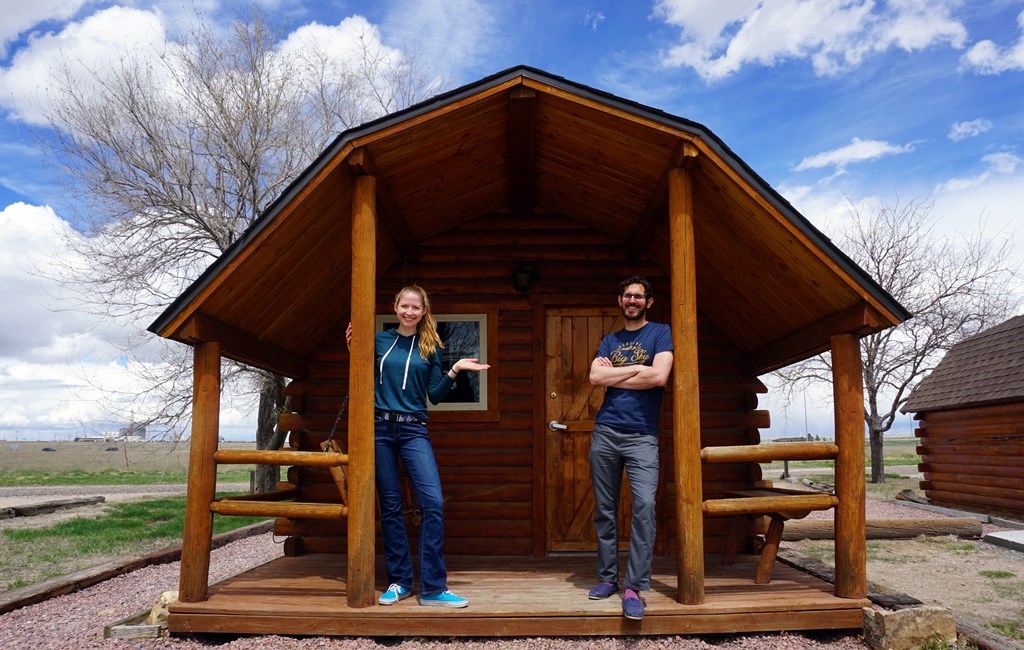 Driving through Colorado? Make a pit-stop at the Limon KOA, a year-round campground located 90 minutes southwest from Downtown Denver. After setting up your campsite, play a friendly game of horseshoes outside or enjoy a tasty slice of Hunt Brother's Pizza in the campground store. This KOA is nestled amongst the Colorado High Plains and we guarantee you'll see at least a few curious rabbits hopping around your campsite.
KOA Insider Tip: During the warm summer months, cool off in the game room for some afternoon fun. They also serve a hearty "all-you-can-eat" pancake breakfast on select weekends with sausage and juice.
---
Kansas:
When traveling through the high plains of Kansas, treat yourself to a peaceful night's rest at the WaKeeney KOA Journey. This campground is located right off of I-70 and caters to trailers big or small. Spacious campsites allow for maximum relaxation time underneath the starry night sky. There are a few Camping Cabins located on property that sleep up to four people and guarantee a memorable getaway.
KOA Insider Tip: Although Kansas is known for being "flat," there are a few unique formations worth checking out – Castle Rock and Monument Rocks are sedimentary rock formations just a short drive from the campground.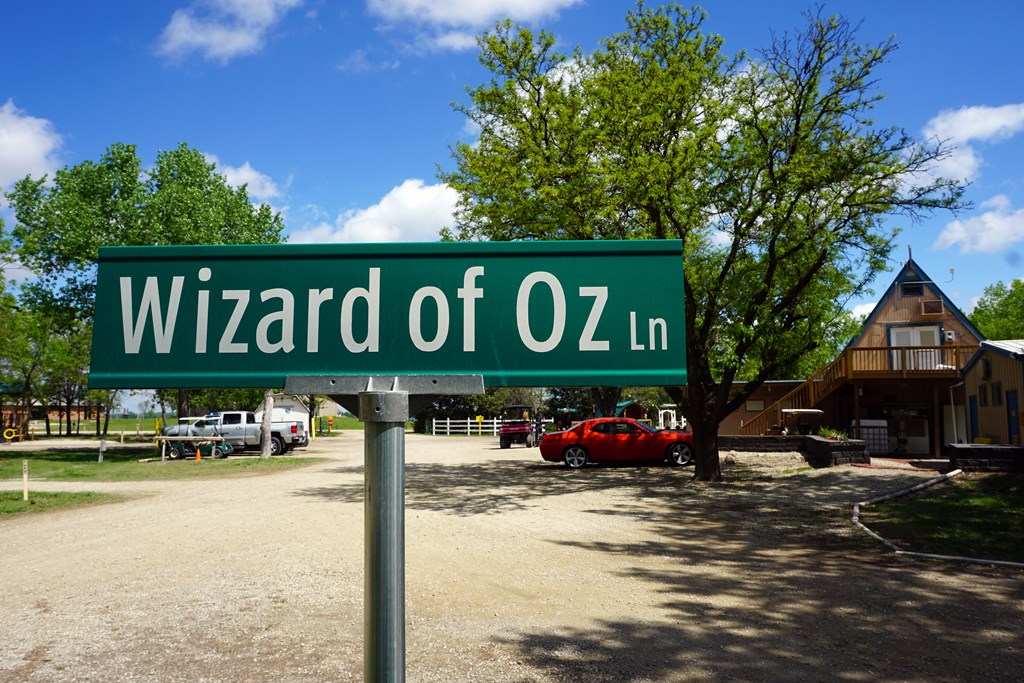 5.) Salina KOA
In our opinion, Kansas is an extremely underrated state in terms of travel. Case and point – the Salina KOA campground in Salina, Kansas. This campground sits along I-70 in a shady, lush green meadow and we were instantly captivated by its beauty – from the peaceful fishing pond, to the inviting Deluxe Cabins tucked amongst the trees. Looking for a new way to camp? Call the campground at 800-562-3126 to learn about their new Teepee/Safari Tent which is perfect accommodation for adventurous groups.
KOA Insider Tip: Fan of the Wizard of Oz? The Salina KOA campground is themed after this classic Kansas-based storyline and has many movie references scattered throughout the park. Our favorite? The loveable Tin Man!
---
Oklahoma:
This beautiful campground is open all year and only a 15-minute drive from Oklahoma City. After a long day on the road, you'll feel instantly at home when pulling up to the Oklahoma City East KOA. From the large tent sites, to the Deluxe Patio RV sites, this family-friendly campground is extremely clean and well maintained. For a relaxing evening, take a leisurely walk on the 1-mile nature trail which follows the perimeter of the campground and offers your pet a chance to stretch its legs.
KOA Insider Tip: The campground owners have an extremely cute cat which they let frolic around the campground. Across from the campground store, you can usually spot the cat lazing around the playground or bathhouse!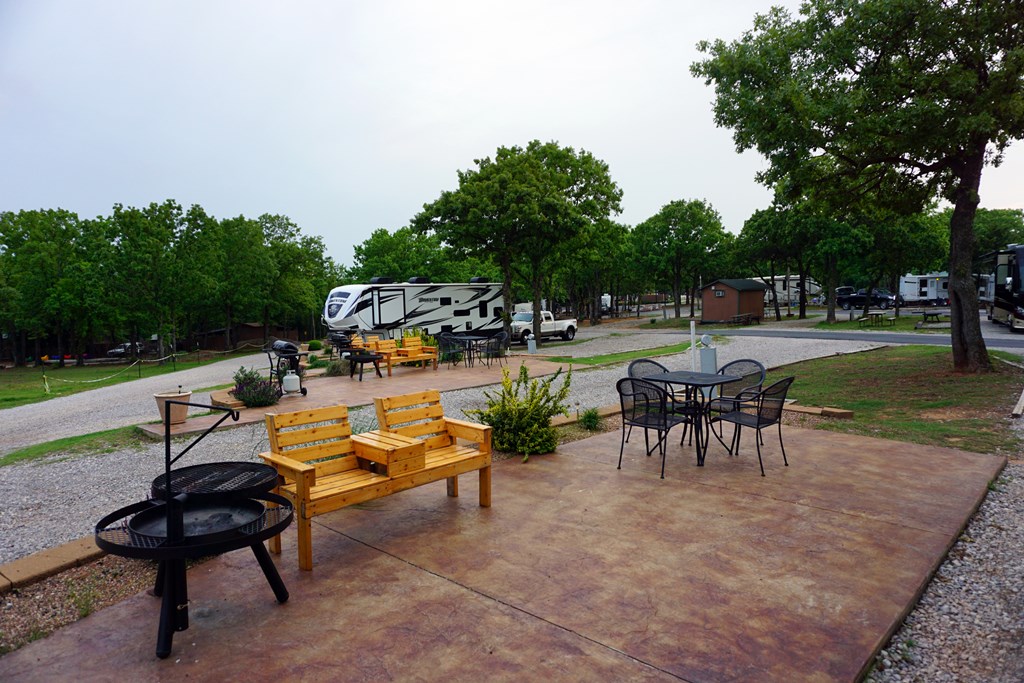 ---
Texas:
7.) Sanger / Denton North KOA Journey
They say everything is bigger in Texas, right? Well they weren't kidding. The RVs parked at the Sanger / Denton North KOA Journey were HUGE! This big rig-friendly campground is open year-round and located in the town of Sanger, Texas. Large pull thru sites (90 feet long!) make camping a breeze when cruising through the Lone Star State. Shade is limited at the campground, but the impressive starry night skies make up for it.
KOA Insider Tip: Watching sunset from the campground is stunning! For a relaxing evening, walk towards the Fishing Pond and gaze into the Texas flat lands during the golden hour.
---
Louisiana:
8.) Shreveport / Bossier City KOA
Driving into the Shreveport / Bossier City KOA, we were instantly impressed with the campground's northern Louisiana charm. From "Ike" the alligator sitting out front of the campground store, to the mossy pine trees – this campground boasts true southern hospitality. The pool opens up around Memorial Day for those looking to escape the humidity and take a refreshing dip in the water.
KOA Insider Tip: Craving a tasty, finger lickin' good Cajun meal? Drive into Shreveport and eat at Crawdaddy's Kitchen – a super friendly restaurant with the best boiled crawfish in town. Order a side of buttermilk hushpuppies and roughly 3 pounds of boiled crawfish per person. Your taste buds won't regret it.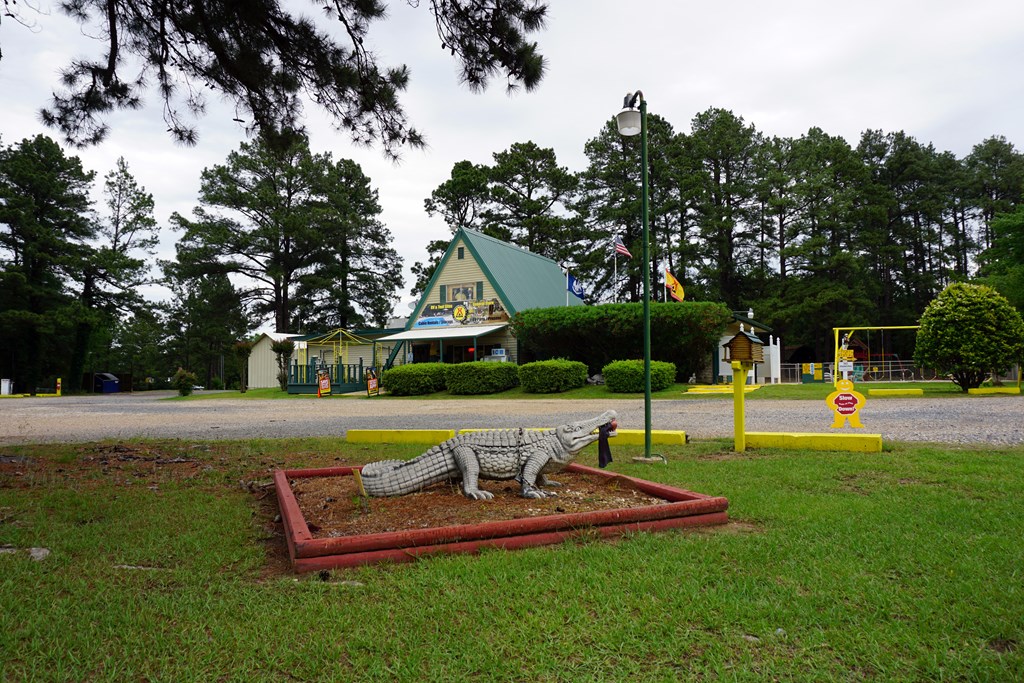 Because you can't drive down south and not make a pitstop in New Orleans! No matter what time of year, the New Orleans West KOA is a convenient location for all things in the Big Easy. The campground sits near the Louis Armstrong New Orleans International Airport in the charming town of River Ridge. To avoid driving downtown, hop aboard one of the limited shuttle buses which run every day from the campground at 9:00am and 5:00pm.
KOA Insider Tip: Love watching airplanes? Walk or drive a short distance across the street to the Mississippi River. The New Orleans West KOA is located near a landing path for the Louis Armstrong New Orleans International Airport and you'll spot a many incoming airplanes. Just remember to wear sunscreen when plane spotting in the afternoon – you may get a sunburn! (We did.)
---
Florida:
10.) Perry KOA
Driving through Northern Florida? The Perry KOA sits near U.S. Highway 19 in Perry, Florida underneath the mossy oak trees. Cool off at one of the many natural springs nearby, including Itchetucknee Springs. From May through September, adventurous campers can take a day trip to the crystal clear springs and tube down the refreshing river.
KOA Insider Tip: The Perry KOA has a HUGE pool with an outdoor entertainment area for those looking to unwind. Visit between May 1 – October 15 and enjoy a refreshing dip in the Florida sunshine.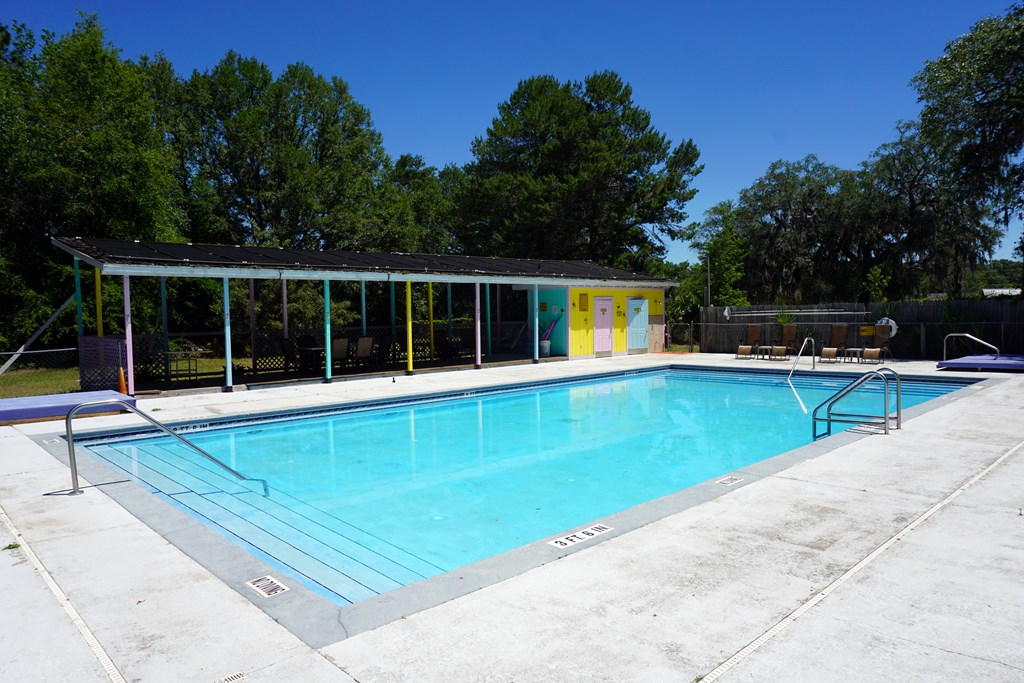 11.) Wildwood KOA
If you're looking for a campground with an amazing pool and cozy Camping Cabins, the Wildwood KOA is just for you. Located only 10 miles from the Lake Panosoffkee I-75 KOA, the town of Wildwood offers a lot in terms of fast food restaurant options. Open year-round, this Florida campground has an impressive putt-putt golf course and playground for those traveling with kids. When cruising through the park, you'll smile at the roads named after various types of trees – from Maple, to Oak.
KOA Insider Tip: Want to try something new? Camp in a Safari Tent! Bring your sleeping bags & enjoy the warm Florida breeze from your front porch.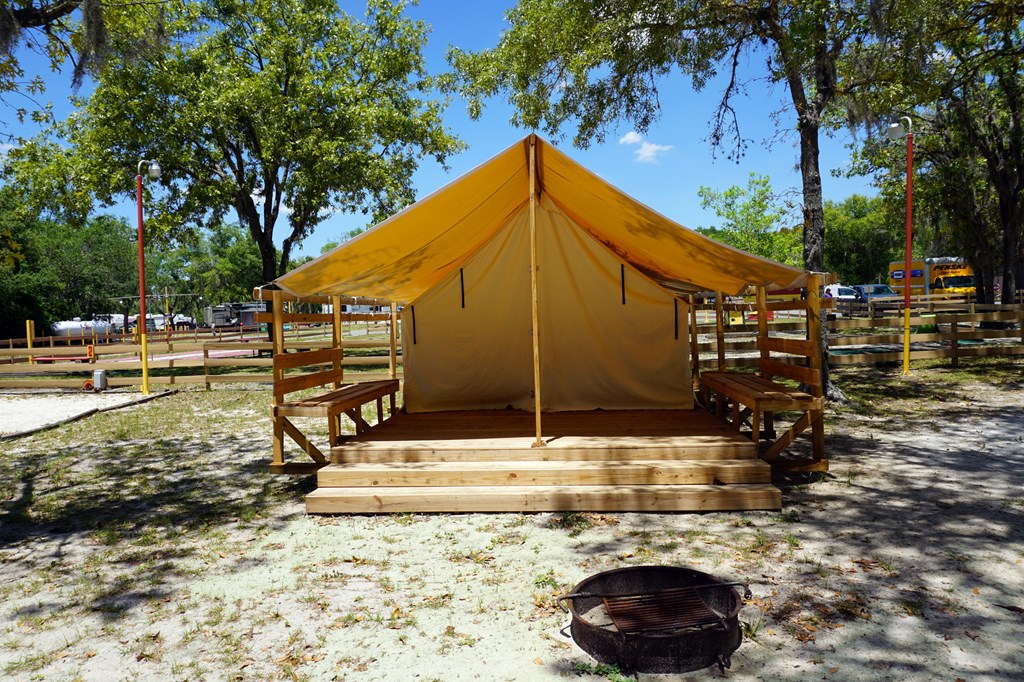 12.) Lake Panasoffkee I-75 KOA
Located directly off of I-75, this campground is tucked away amongst the mossy Florida oak trees. Tent camper? Sites are located next to the peaceful lake and guarantee amazing views. The heated pool is open year-round for those looking to take a refreshing dip. For entertainment, play a game of pool in the clubhouse or shuffleboard outdoors. Soak in the views from the large fishing dock during sunset to spot alligators, river otters, turtles, kayakers, and friendly fisherman. For dinner, order catfish with hushpuppies from Catfish Johnny's Restaurant – a short drive from the campground.
KOA Insider Tip: For offsite entertainment, consider an airboat tour on Lake Panasoffkee from a local vendor: Tom and Jerry's Airboat Rides or Swamp Fever Airboat Adventures.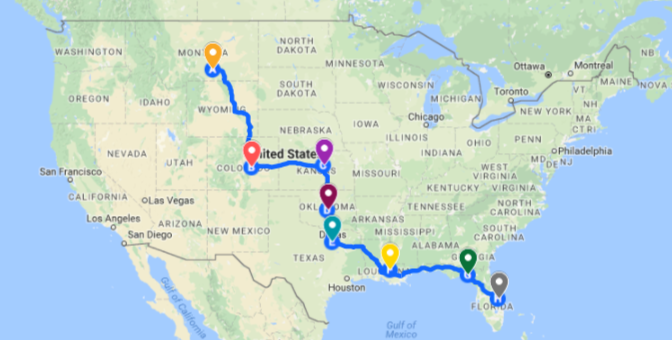 ---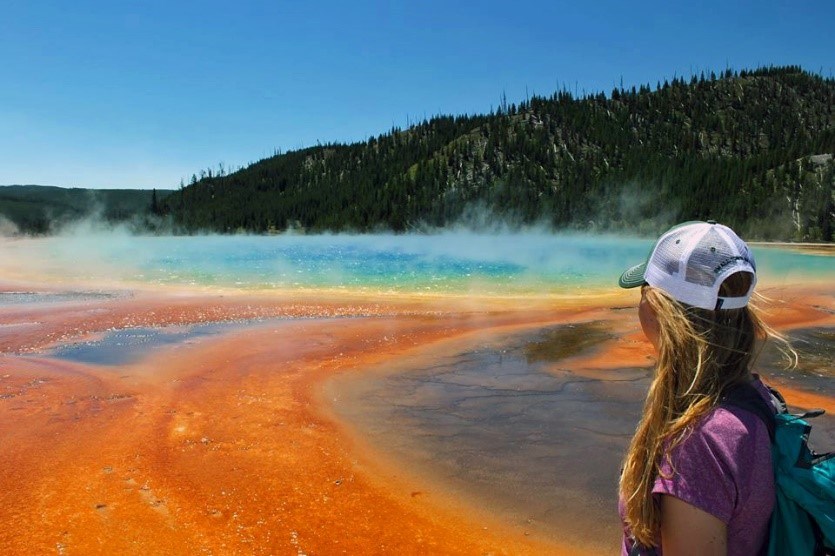 Shannon May is a Florida girl who moved to the mountains. Prior to moving to Montana, she lived in New York City for five years and worked at a large advertising agency. Currently, Shannon is a Freelance Marketing Consultant who creates digital content for various brands and simultaneously shares her travel adventures on YouTube. Follow Shannon on her website, Instagram and Twitter.
---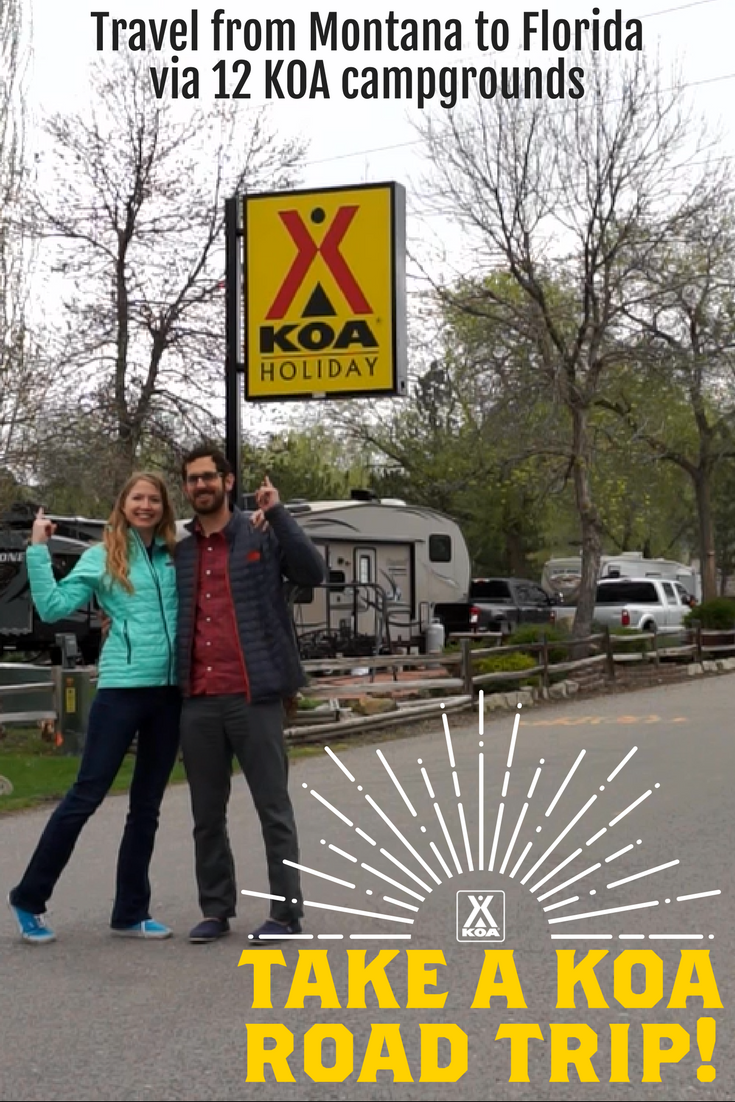 Save