When beginning your trip planning, it's helpful to know that Yellowstone National Park sits in three different states – 96% in Wyoming, 3% in Montana, and 1% in Idaho. After securing your method of travel, you can then determine which of the five (5) park entrances makes the most sense for you to begin your journey.
This iconic park sits over the Yellowstone Caldera, an active supervolcano which sprouted the park's bubbling geysers and colorful hot springs. The volcano last erupted 640,000+ years ago and visiting today will provide hints of what lies beneath the surface.
Top 10 Things to Do In and Around Yellowstone National Park
The historic mountain town of Gardiner, Montana is your perfect welcome to Big Sky Country. It is also home to the 50-foot tall Roosevelt Arch which was completed in 1903 and originally built for horse-drawn carriages entering Yellowstone. The front of the arch reads, "For the benefit and enjoyment of the people." At the park entrance, show your annual park pass or purchase a 7-day pass from the onsite ranger.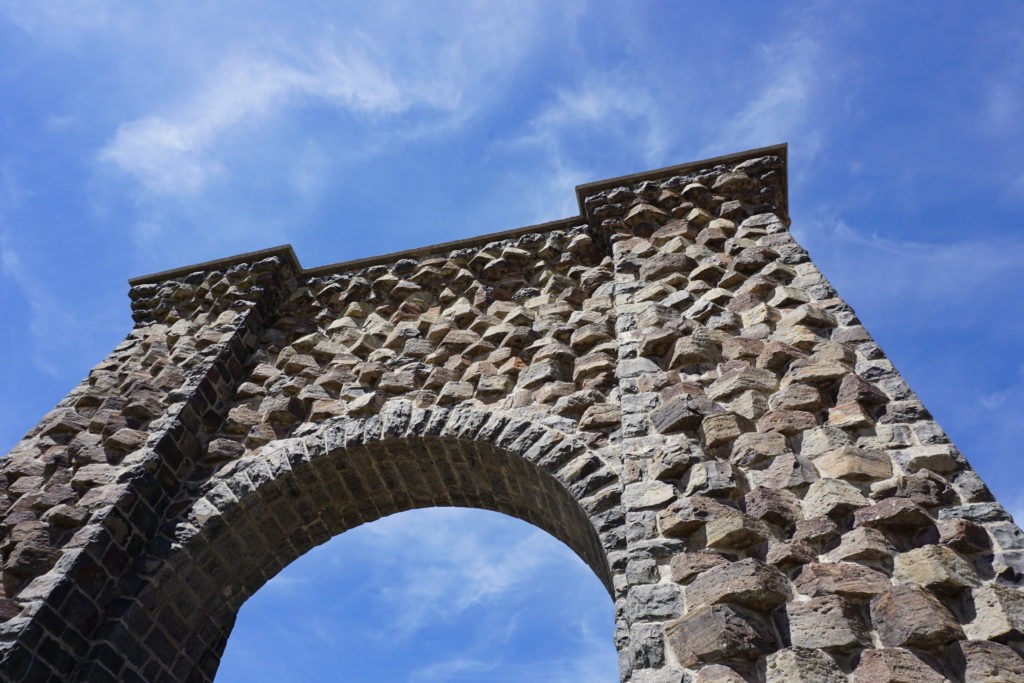 KOA Insider Tip: There is a "Yellowstone National Park" sign at each entrance to the park, however the one in Gardiner can be a bit less crowded pending the time of year. Bring a camera tripod or ask someone to snap a photo of you in front of the sign which you can add later to a travel scrapbook.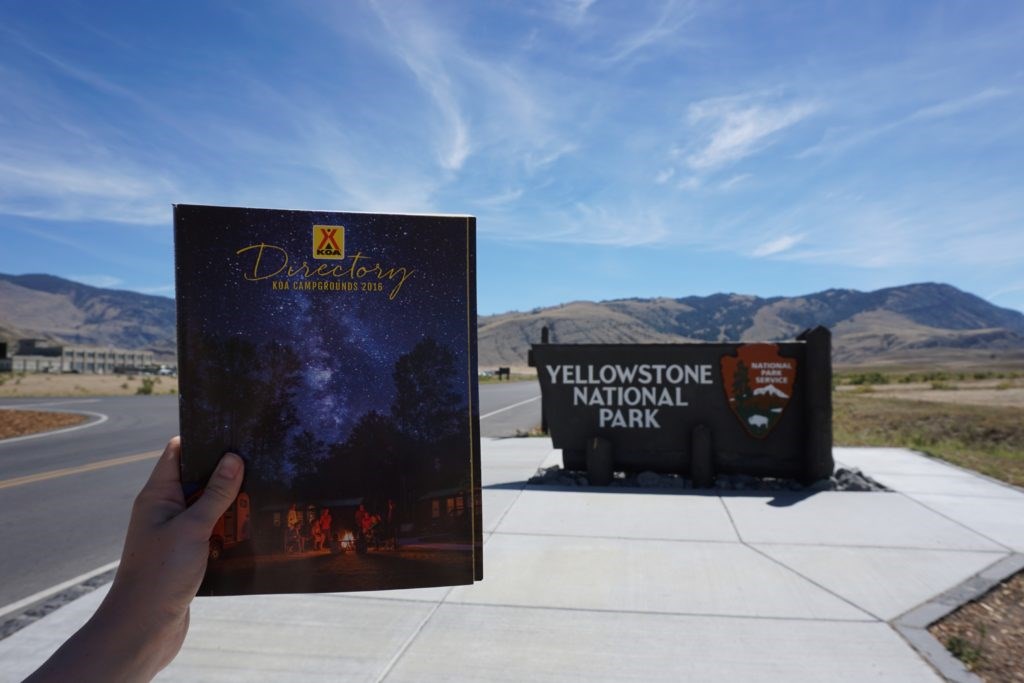 After entering the park, you'll work your way towards Mammoth Hot Springs, an impressive thermal feature near Fort Yellowstone and made of travertine. These limestone terraces can grow as much as three meters in one year! We recommend wearing a hat and sunglasses when visiting during the summer months – the area can feel quite hot without any shady tree protection nearby.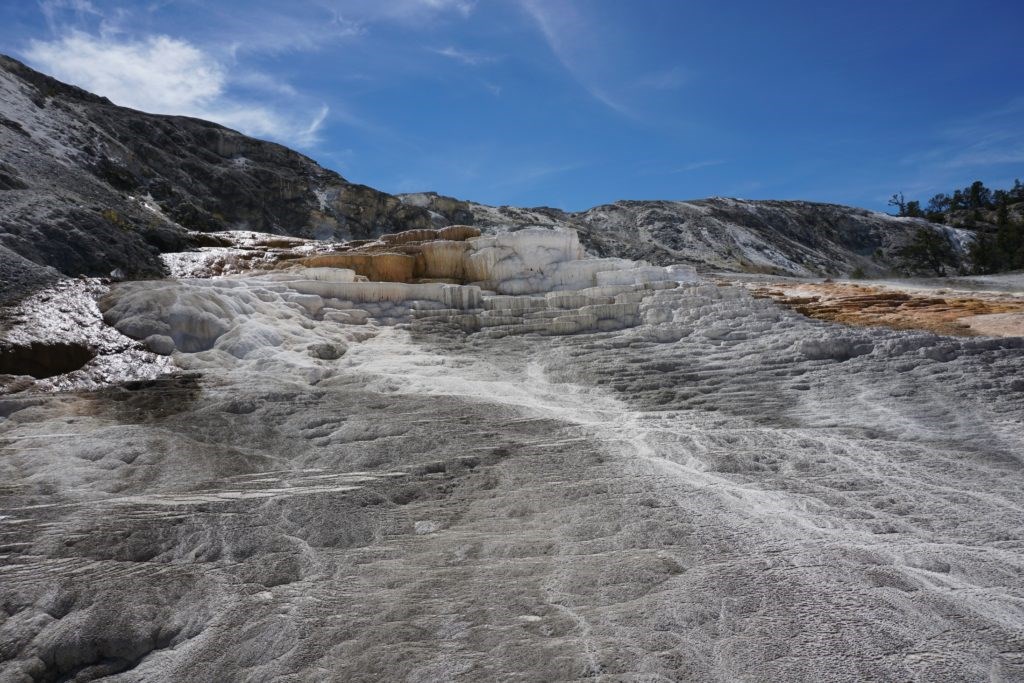 KOA Insider Tip: Parking is somewhat tricky when visiting the thermal features of Yellowstone. If the bottom parking lot is full at Mammoth, another overlook and parking area sits at the top of Mammoth Hot Springs. Simply continue driving up the main road and turn right at Upper Terrance Drive, a short one-way loop. The loop isn't open RVs or trailers, but you can park your rig in a large parking area just past the start of Upper Terrace Drive and take a short boardwalk to the springs.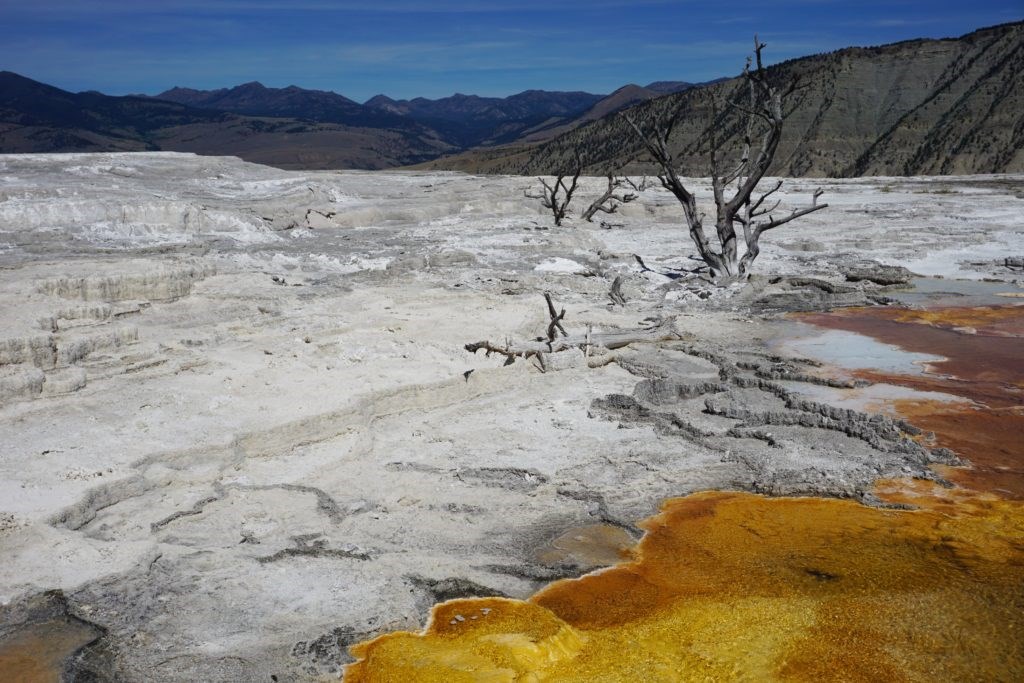 Turn right at Madison Junction towards the town of West Yellowstone to set up base camp. This winding road follows the Madison River and leads to Yellowstone's West Entrance/Exit. In West Yellowstone, you'll have a few options on where to camp: the Yellowstone Park / West Entrance KOA located 5 miles from the park entrance or Yellowstone Park / Mountainside KOA 7.5 miles from the park. Both campgrounds are convenient to get to during your summertime national park adventures, but closed for the winter season.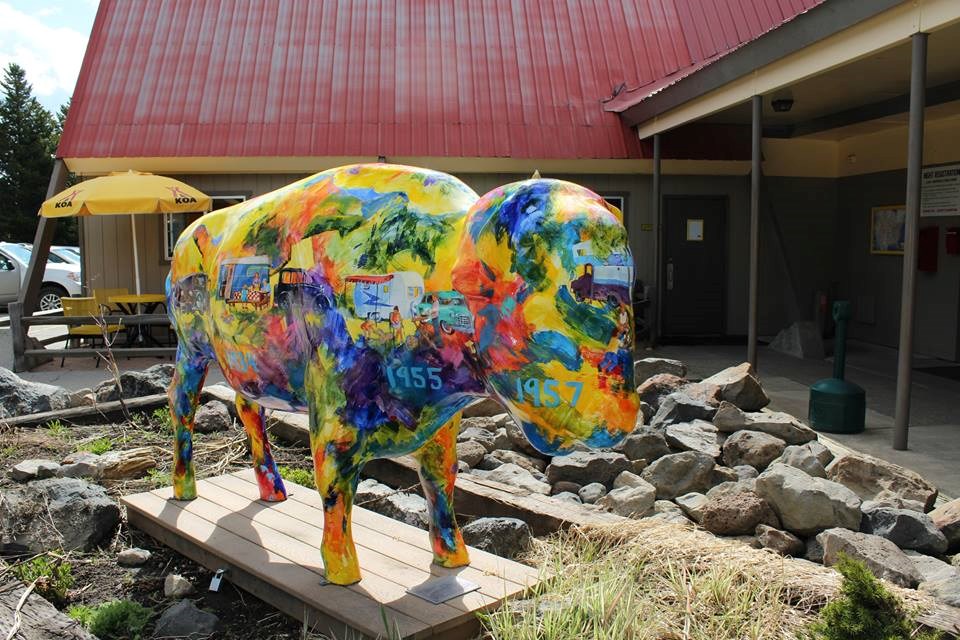 KOA Insider Tip: If tent camping, bring extra warm layers as the temperature can feel quite chilly at night – even in the summer.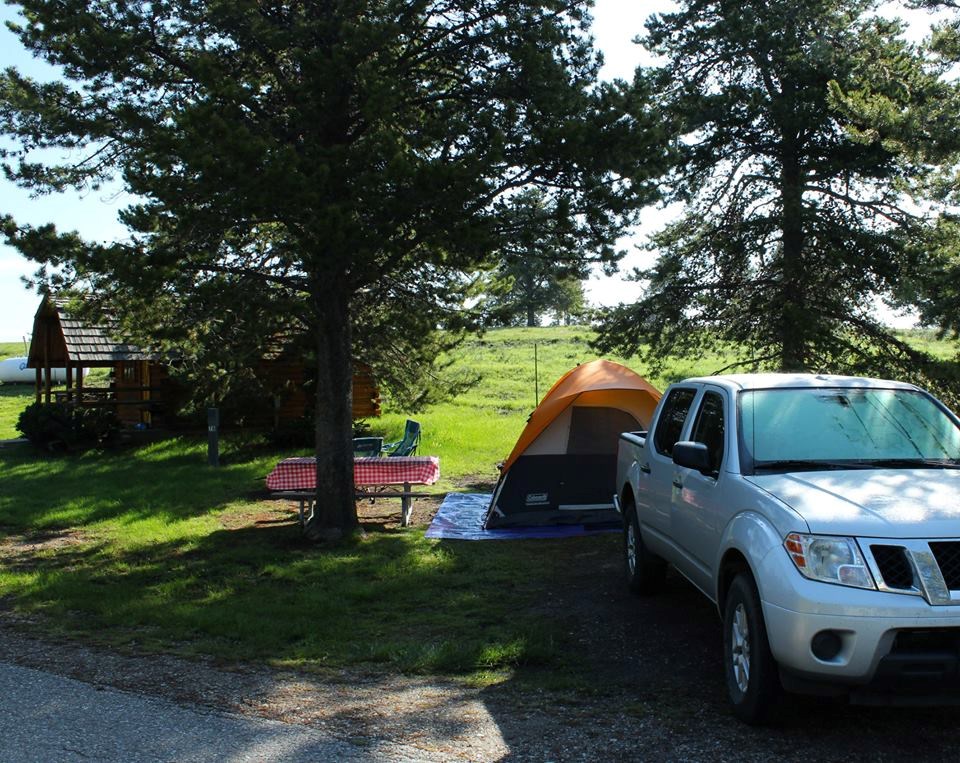 The great part about camping in West Yellowstone is the campground's close proximity to family-friendly restaurants, a fully-stocked grocery store, and tempting souvenir shops. If you happen to forget anything for your trip, you'll most likely be able to purchase it in this charming town. After a full day cruising through Yellowstone, spend a relaxing evening downtown – stroll along North Canyon Street, order sweet Huckleberry ice cream, and watch the glowing sun set behind the mountains.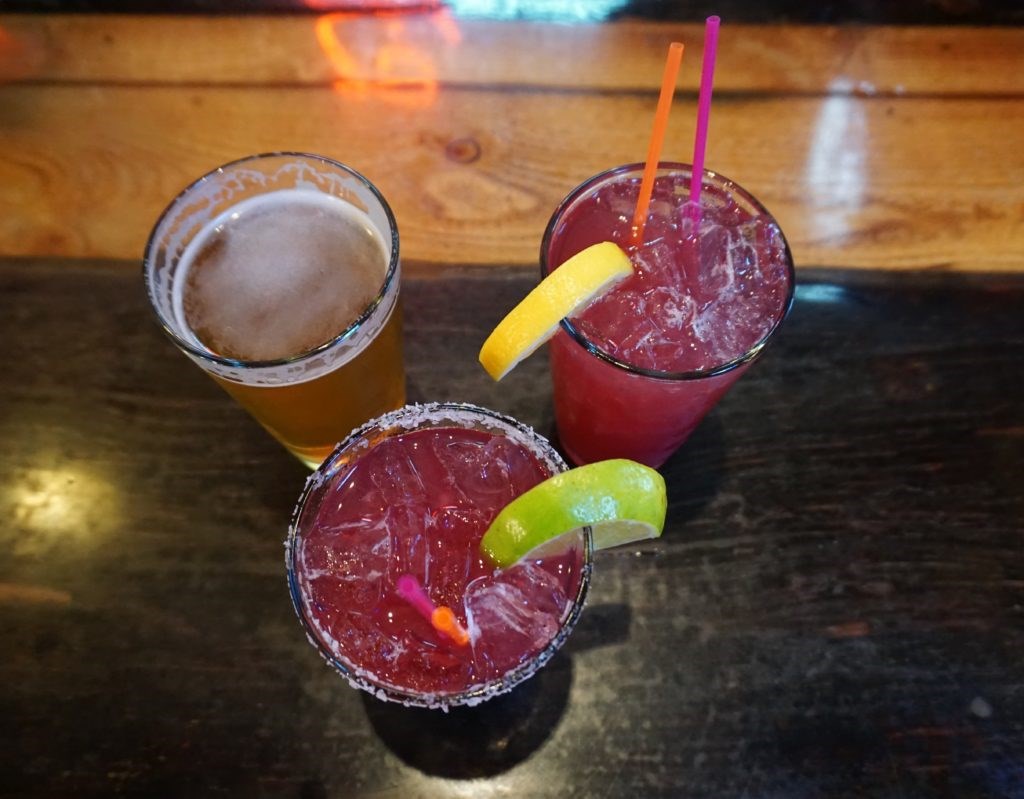 KOA Insider Tip: Eat breakfast at the Running Bear Pancake House. If you need lunch on the go, Ernie's Bakery prepares tasty "Build Your Own Sandwich" Boxed Lunches. For dinner, grab a hearty bison burger and Huckleberry drinks at The Buffalo Bar. If you're feeling anything but "steak and potatoes," visit Café Madriz for Spanish tapas and sangria (Note: their portions are a bit larger than traditional small plates). The Las Palmitas Taco Bus however is our all-time favorite for fresh, tasty cuisine – order the #30, Tostados de Ceviche.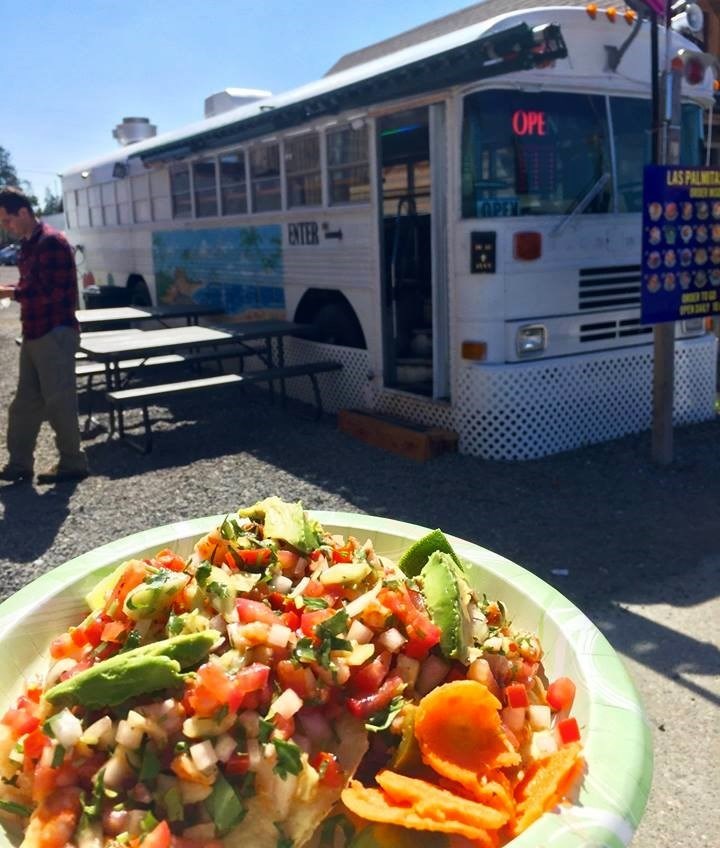 Yellowstone is best when tackled in terms of its upper and lower road "loops" which form a figure eight. Utilizing the free map provided when entering the park,  you can see most of Yellowstone's most popular thermal features over three (3) days. Pending how much vacation time you have, here's what we recommend: After getting a good night's rest in West Yellowstone, begin your journey at Grand Prismatic Spring, followed by Biscuit Basin, and Old Faithful. Next, head towards West Thumb Geyser Basin, Yellowstone Lake, Hayden Valley, and the Grand Canyon of the Yellowstone. At Canyon Village, cut through the middle of the "figure eight" to begin your trek back to West Yellowstone for the night.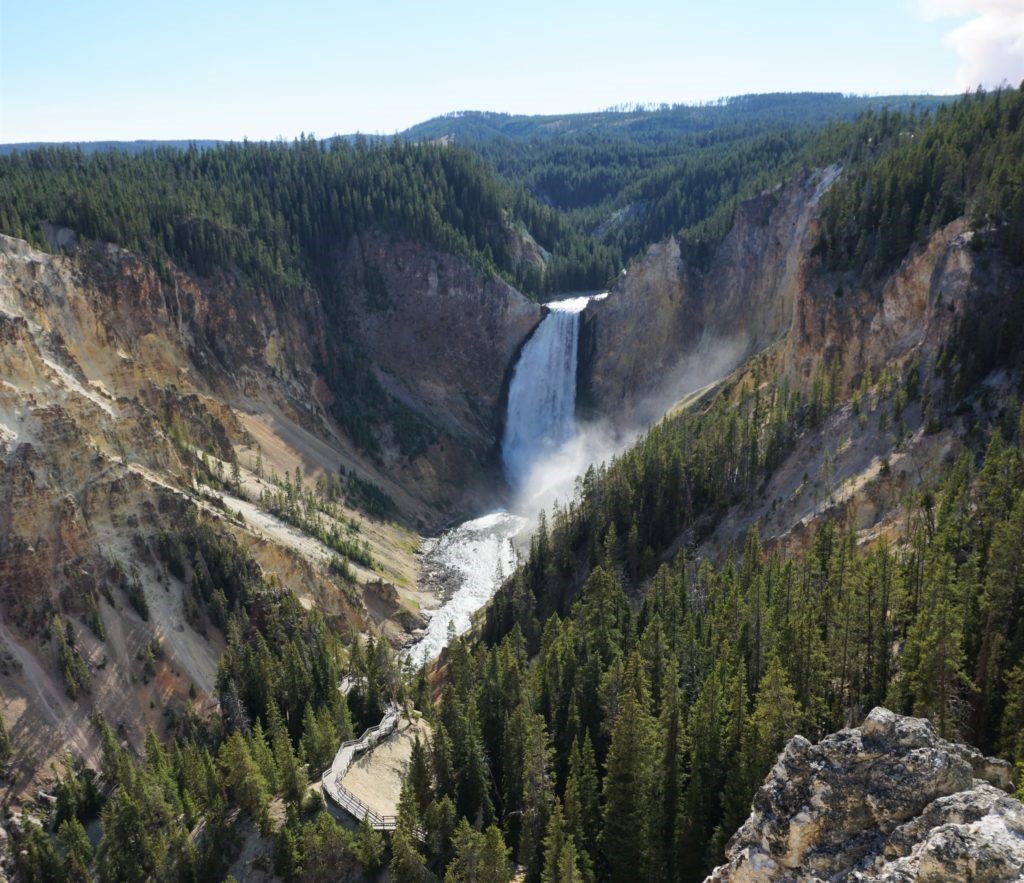 KOA Insider Tip: Visit the Grand Prismatic Spring in the morning as park traffic can back up during the afternoon near this incredibly mesmerizing thermal feature. RVs/buses can usually snag a large parking spot, but cars may have a more difficult time finding parking in the official lot. To avoid long waits, park along the main road and walk a short distance downhill to the boardwalk. For Old Faithful, visit at sunrise or sunset when there's less of a crowd.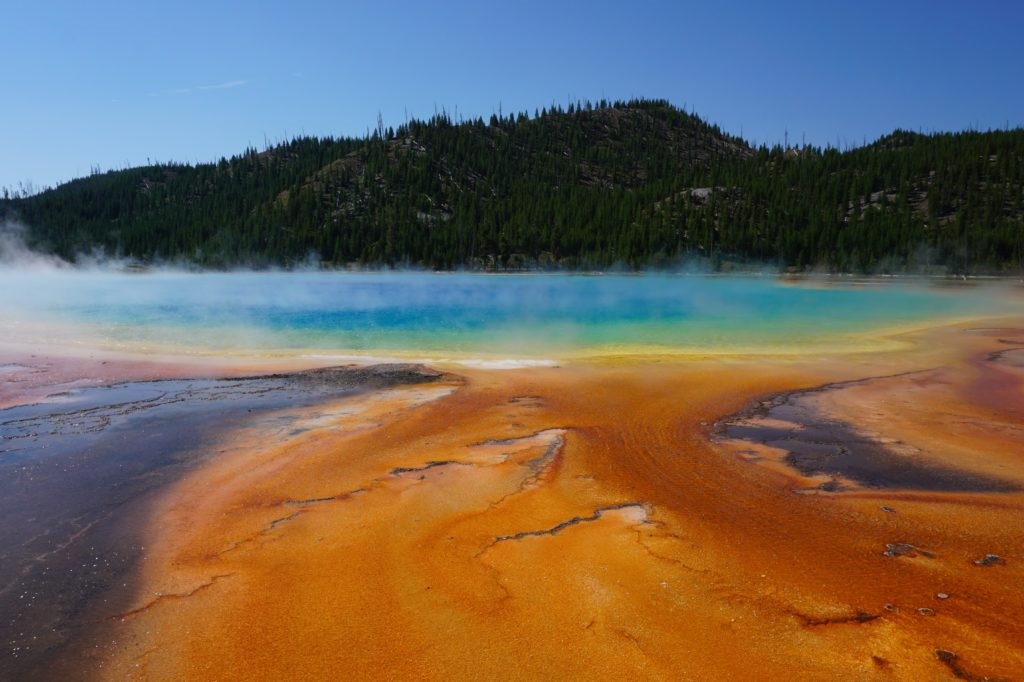 When visiting the volcanic landscapes of Yellowstone, tack on a few extra days to explore Grand Teton National Park. The John D. Rockefeller, Jr. Memorial Parkway connects these two parks at Yellowstone's South Entrance in Northwest Wyoming. You'll need to show your National Park Pass when entering the Tetons, so make sure to have it handy. Along the scenic parkway, stop at a Jackson Lake overlook to admire the stunning Teton Mountain Range.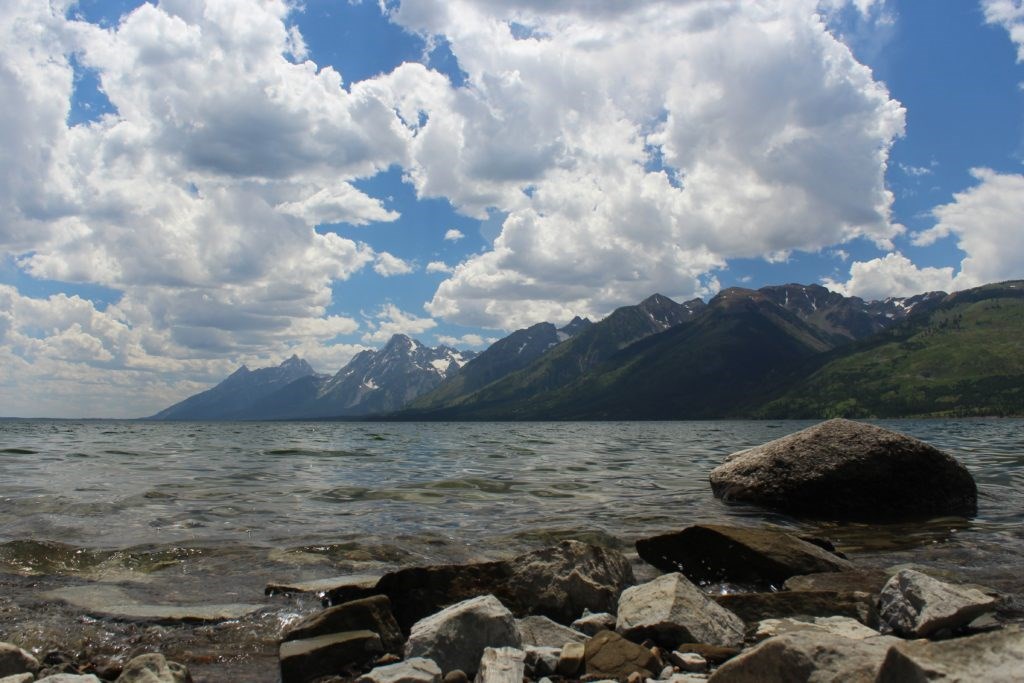 KOA Insider Tip: In the summer, rent a canoe or kayak to cool off in the crystal clear waters of String Lake. Bring camp chairs, eat a picnic lunch, and relax at this shallow, warmer lake. For a short hike, consider the South String Lake Trailhead which eventually connects with the Jenny Lake shoreline. To extend your Teton adventures, book a campsite or cabin at the Jackson Hole / Snake River KOA in Jackson, Wyoming.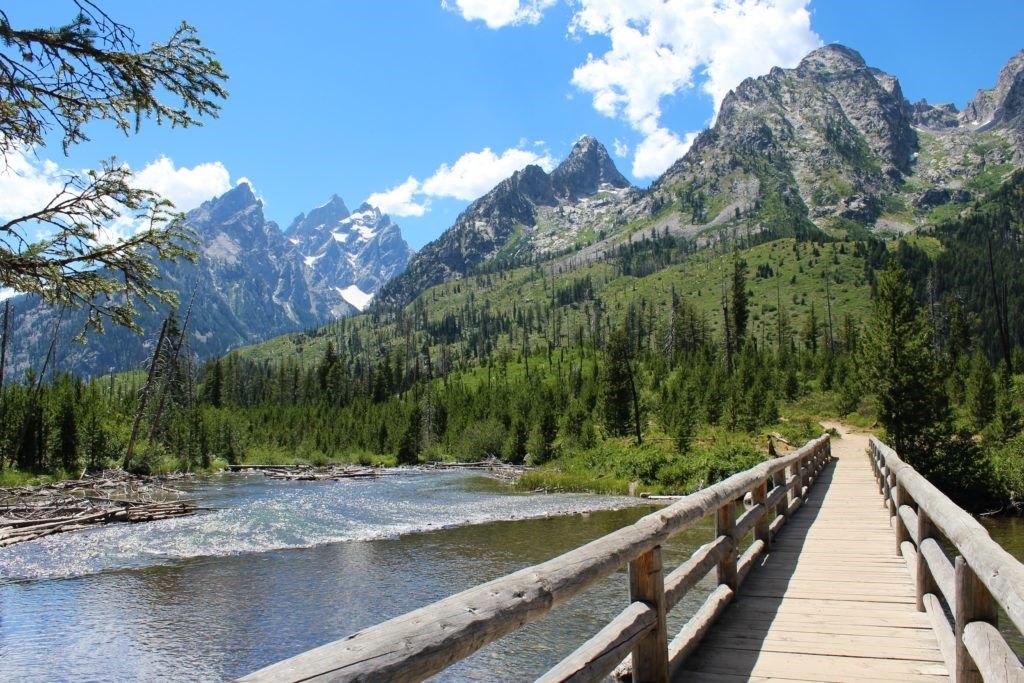 Hoping to explore a bit more of Wyoming? Take Yellowstone's East Entrance to the historical town of Cody, Wyoming which is located roughly 50 miles away. Along the way, spot the mysterious Smith Mansion, also known as the "House on the Hill." A few other must-stops include the Buffalo Bill Dam, Old Trail Town, and Irma Hotel.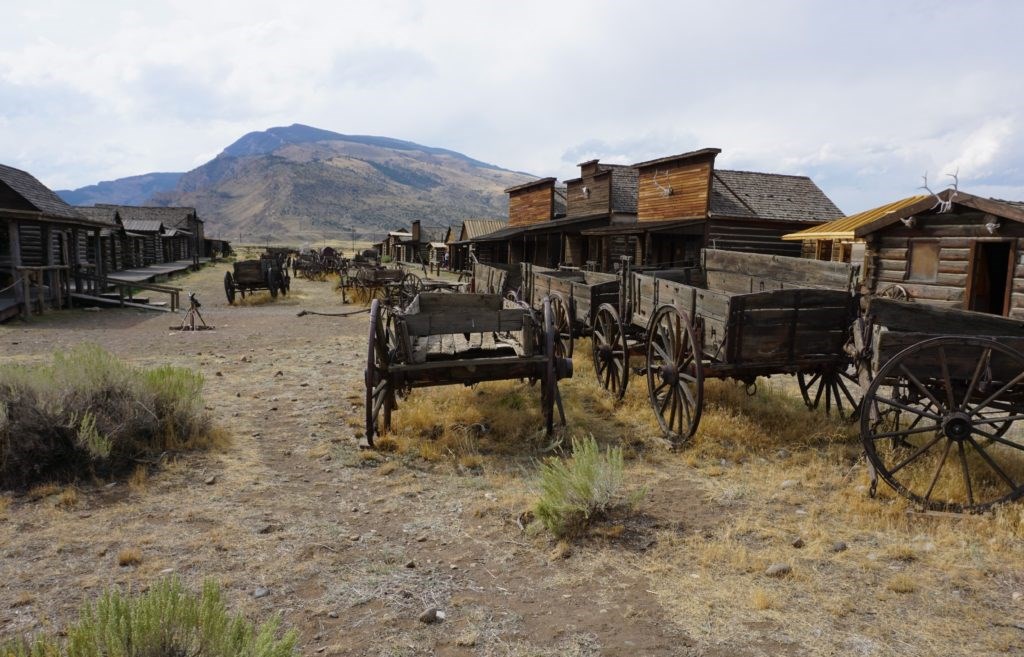 KOA Insider Tip: To extend your stay in Cody, drive 5 minutes south of town to the Cody KOA Holiday campground. Open from May 1 – September 30, you can rent a cabin, park your rig, or pitch a tent. For more tips on things to do in Cody, click here.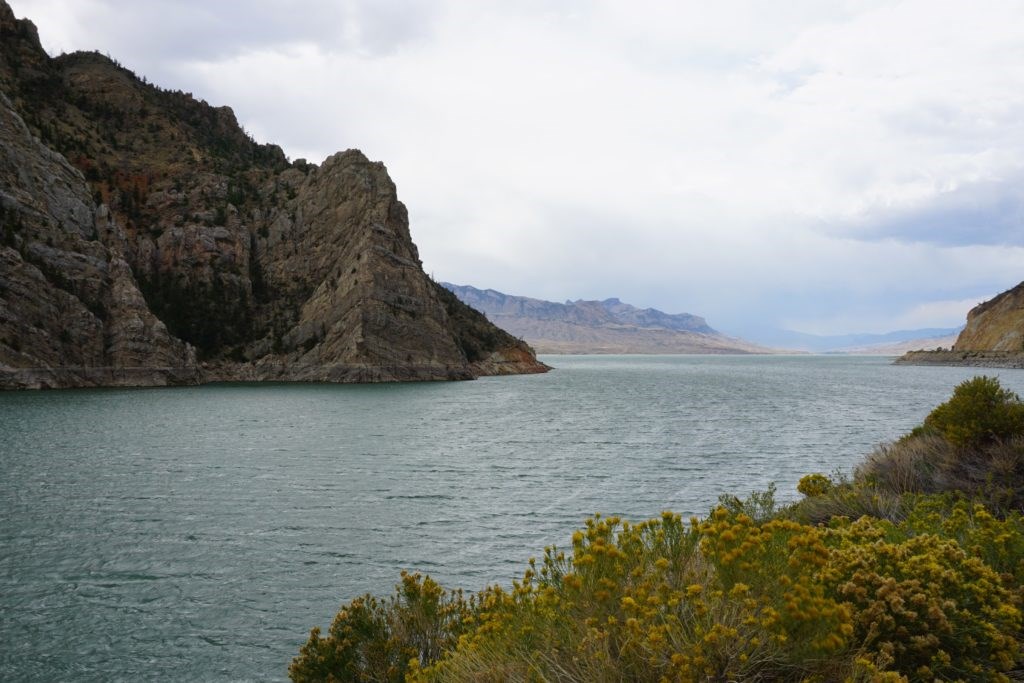 In addition to Yellowstone's iconic thermal features, take time to admire the park's lush and thriving river valleys. Towards the Northeast Entrance, Lamar Valley boats the term, "America's Serengeti," while Hayden Valley in Central Yellowstone also provides incredibly stunning meadow views. Visit these areas at early dawn or dusk to spot wildlife, including bison herds, elk, pronghorn deer, and more. Use the pullouts along the side of the road to park and view these beautiful creatures from afar.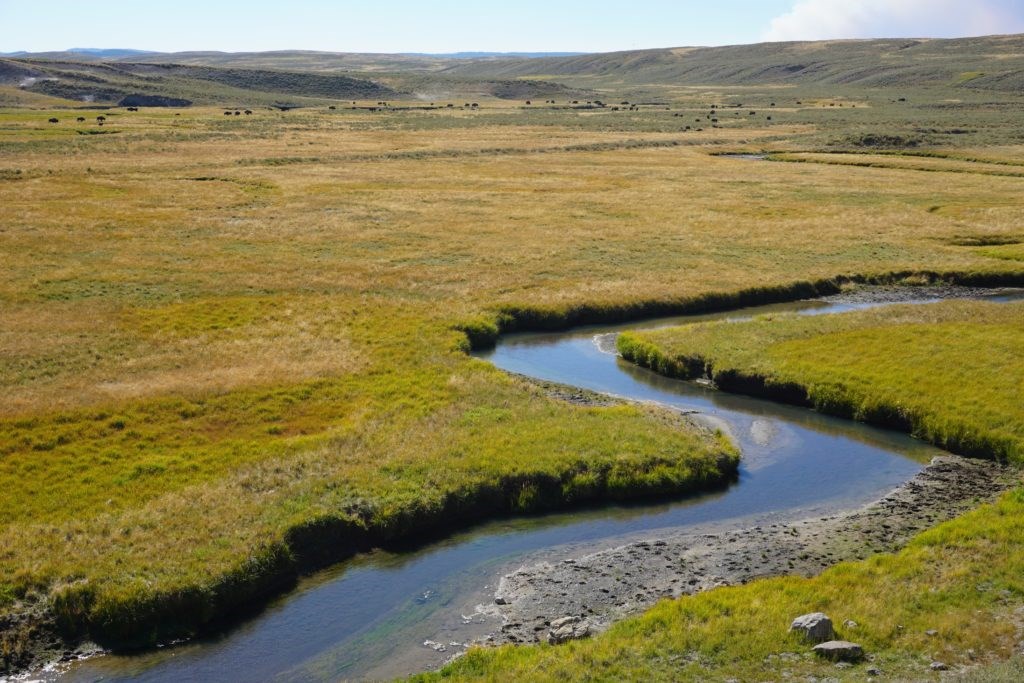 KOA Insider Tip: Bring binoculars or a camera with a telephoto zoom lens to catch a glimpse of these wild animals up close.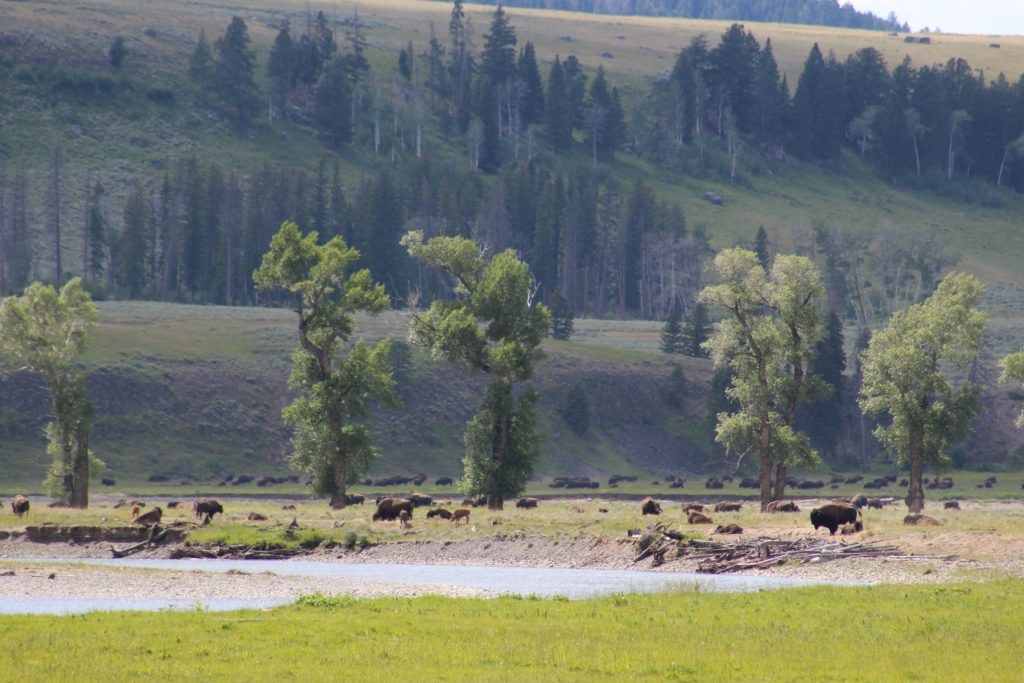 There are multiple Yellowstone park exits, however we recommend departing through Lamar Valley in the Northeast towards Cooke City, Montana. Fuel up in town before heading up the 68-mile long Beartooth Highway, a National Scenic Byways All-American Road. Drive at your own pace, roll down the windows, and admire the natural beauty of this breathtaking mountain range. Winding switchbacks will guide you past stunning waterfalls, glacial lakes, and playful wildlife. During June – early August, colorful wildflowers will freckle the alpine plateaus and valleys.
KOA Insider Tip: Each year, the Beartooth Highway is typically open from Memorial Day weekend in May through mid-October. During this time, hail and snowstorms can surprisingly still occur. Before heading towards the mountain pass, check road and weather conditions to make sure the highway is open. Call the Red Lodge Chamber of Commerce at (406) 446-1718 for the most updated road information. Also, bring a warm jacket as it can feel quite chilly when stepping out to admire the views at 10k+ elevation.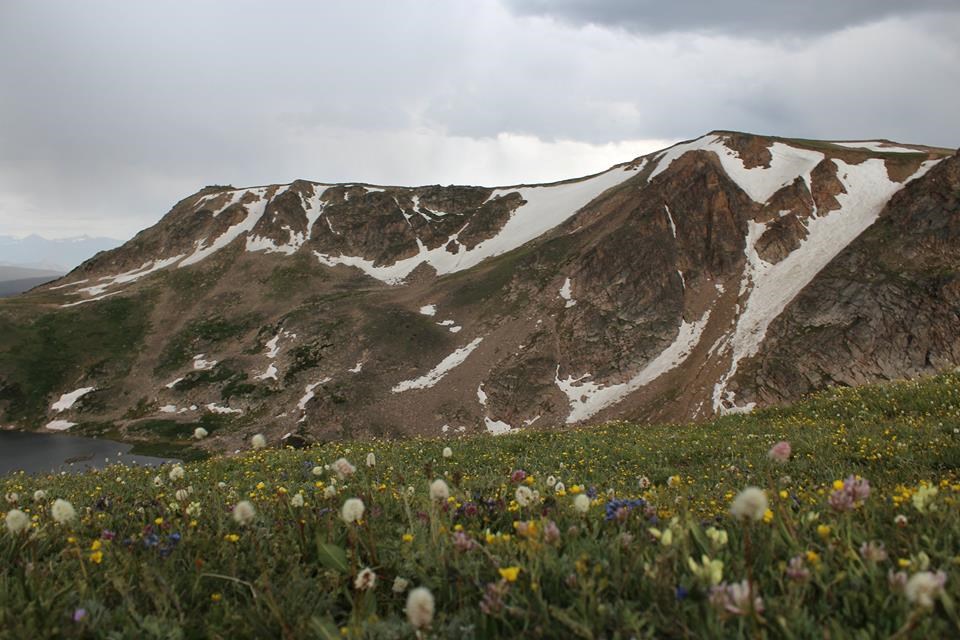 Red Lodge, Montana is a quiet mountain town nestled at the base of the Beartooth Mountains. Park along Broadway Avenue, wander into a few souvenir shops, and watch the various types of travelers enjoying their relaxing pit stop. Recently named "The Coolest Ski Town You've Never Heard of" by Business Insider, Red Lodge transforms into a popular ski town during the winter months.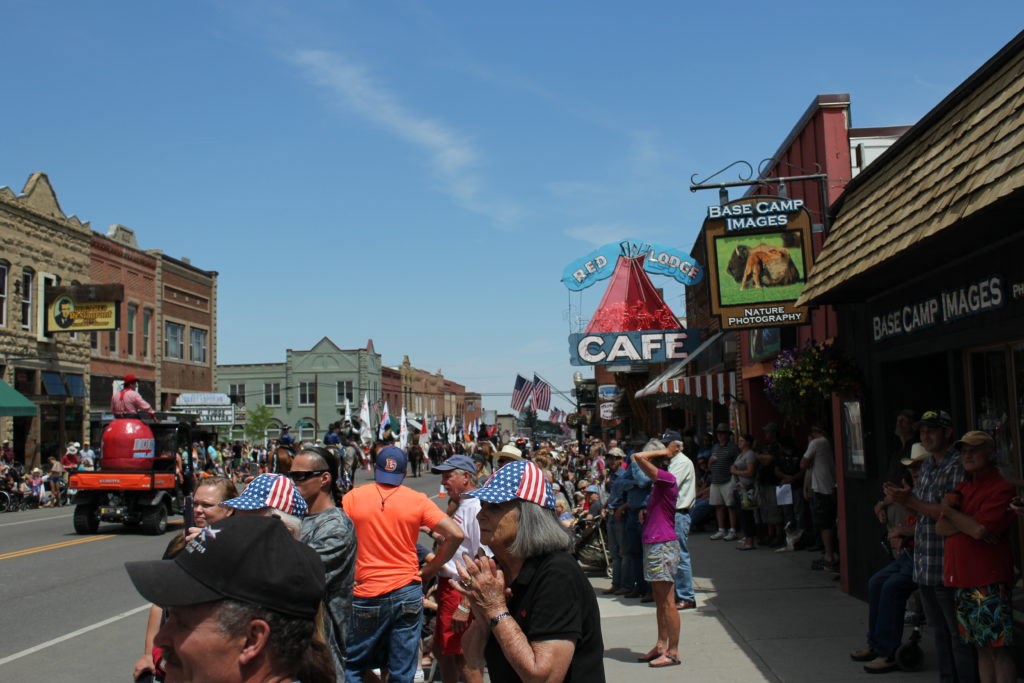 KOA Insider Tip: For breakfast, enjoy a meal with the locals at Cafe Regis. Grab a healthy lunch at Honey's Cafe & Espresso. For dinner, grab tasty brews and bites at Red Lodge Ales Brewing Company.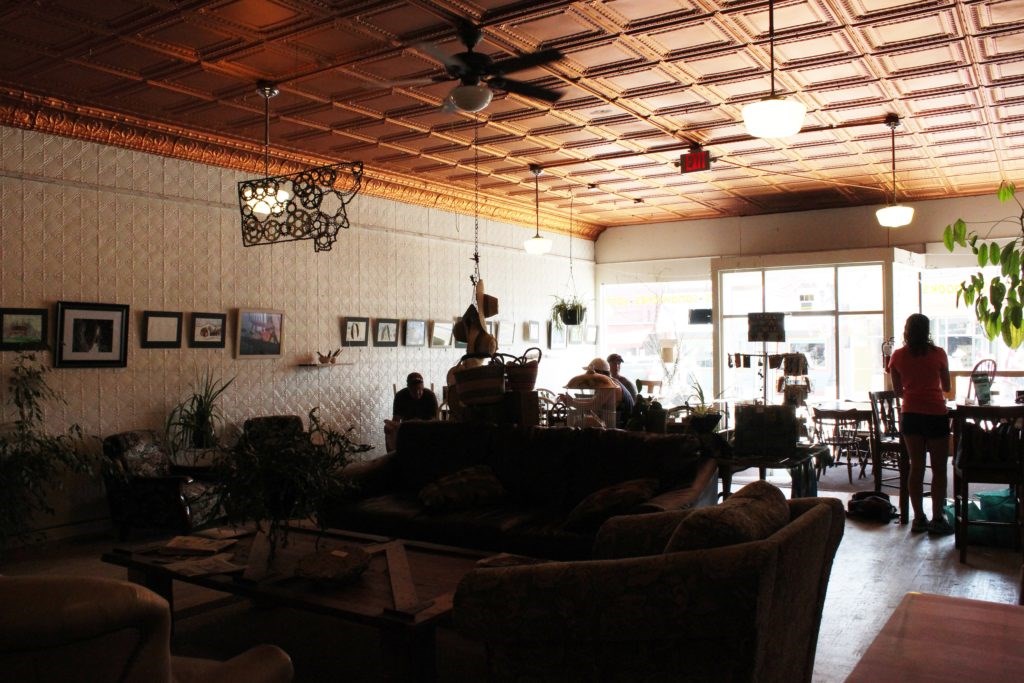 Distance to Yellowstone National Park:
Other Travel Tips:
Pack a cooler before entering the park – food options/restaurants in the park are limited
Check the Old Faithful Lodge Front Desk for an estimated time the geyser will go off (+/- 10 minutes)
The Old Faithful Inn area has a gas station, grocery store, restaurants, and gift shops
Bring bear spray or rent a can of spray at Canyon Village
Visit Yellowstone during the winter for a different, yet still incredibly magical experience
---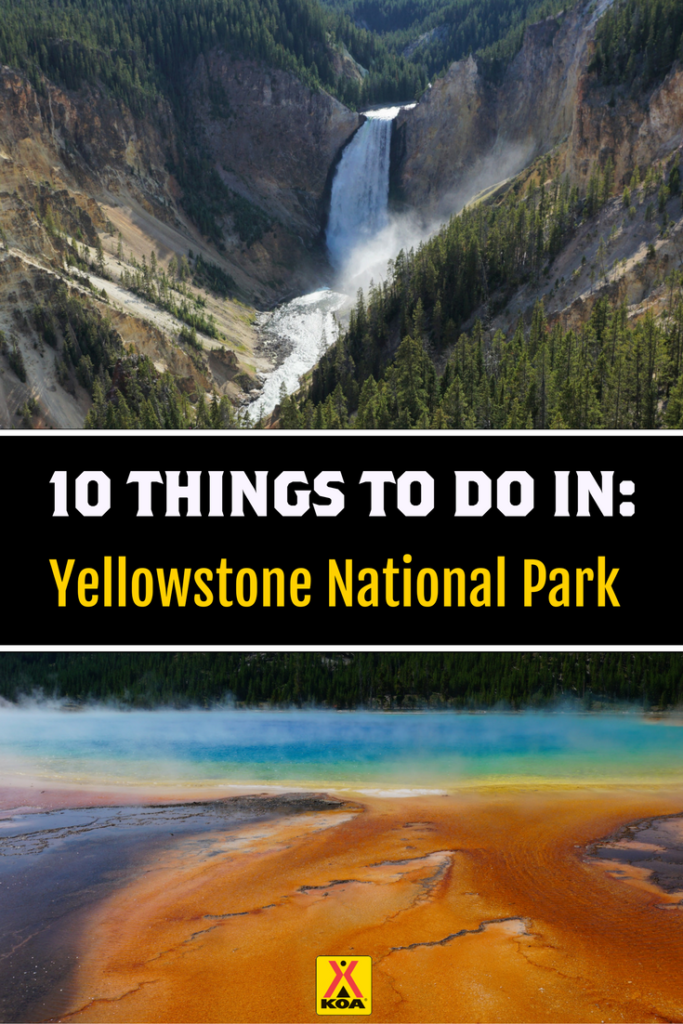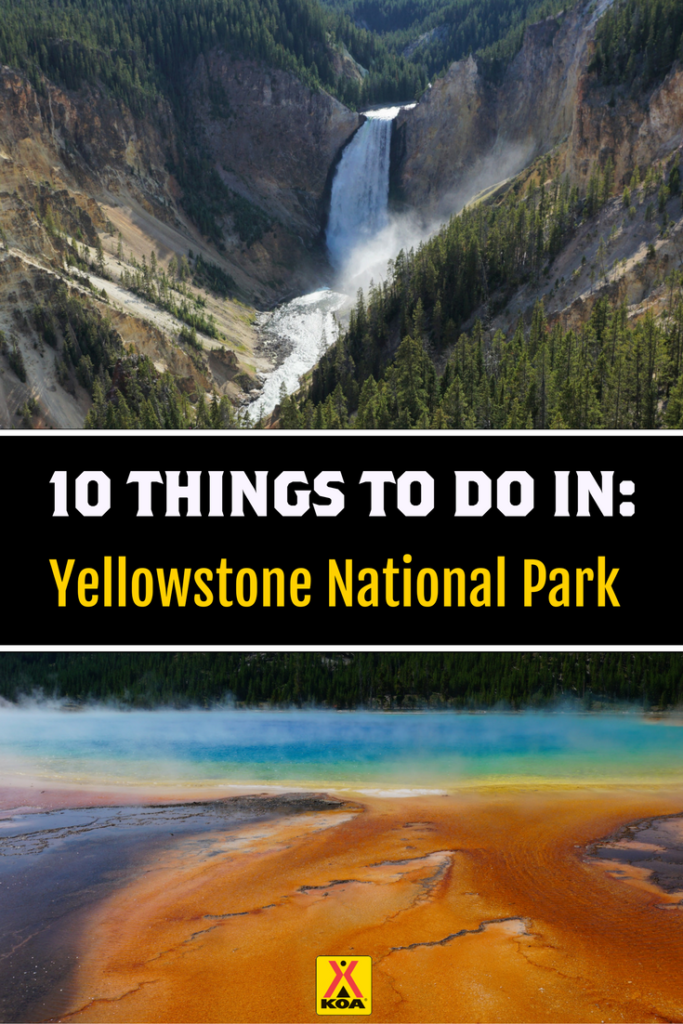 Save
Save

Save
Save
Save
Save
Save