From Prince Edward Island to Toronto, Quebec City to Newfoundland, eastern Canada offers a wealth of adventure and culture for travelers. Looking for a campground in the area to serve as a homebase for exploration? Look no further than KOA Campgrounds. Whether you're traveling in an RV or want to kick back in Deluxe Cabin, the KOA Family of Campgrounds has you covered.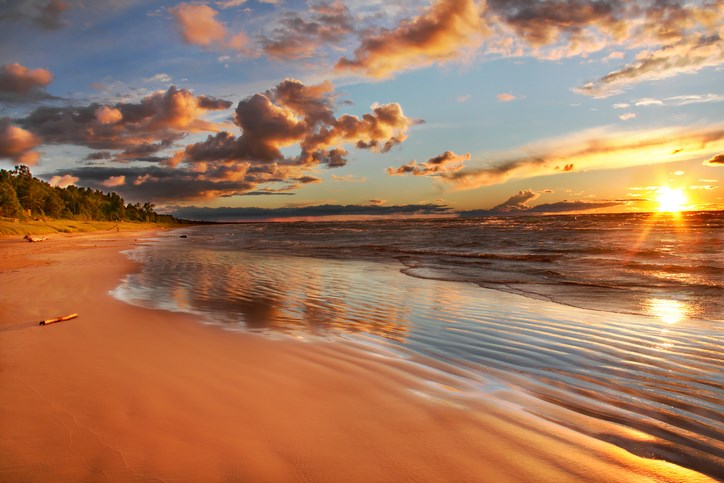 KOA Campgrounds in Ontario
Since Ontario borders all five Great Lakes and is dotted with thousands of smaller lakes and rivers, it's easy to imagine an outdoorsy vacation in any Ontario campground. When you're looking for the best way to enjoy this beautiful land, look for the best places to camp in Ontario. KOA has a number of campgrounds in Ontario, Canada, each of which allows you to connect with nature and all that this province has to offer.
1000 Islands / Ivy Lea KOA Holiday
1000 Islands / Kingston KOA Holiday
1000 Islands / Mallorytown KOA Holiday
Barrie KOA Holiday
Brighton / 401 KOA Holiday
Cardinal / Ottawa South KOA Holiday
Niagara Falls KOA Holiday
Owen Sound KOA Journey
Parry Sound KOA
Renfrew / Ottawa West KOA
Sault Ste. Marie KOA Holiday
Sturgeon Falls KOA Holiday
Thunder Bay KOA Holiday
Toronto West KOA Holiday

KOA Campgrounds in Quebec
Bienvenue au Quebec. As one of the oldest European settlements in North America, Quebec gives visitors the feeling of traveling abroad without having to fly overseas. KOA welcomes guests to use our campgrounds as a home base from which you can explore all this province has to offer. Whether you're taking in the sights of big cities like Montreal or exploring the natural beauty of its mountains and waterways, you and your family will love camping in Quebec at a KOA campground.
Bas Saint-Laurent KOA Resort
Montreal South KOA
Montreal West KOA
Quebec City KOA Holiday

KOA Campgrounds in Nova Scotia
Nova Scotia reaches into the Atlantic like a lobster claw, fitting for this island of maritime delights. Go camping here and you're never more than 35 miles (56 km) from the sea. Nova Scotia campgrounds are nestled along the peaceful Sackville River yet close to lively Halifax. Shop cobbled historic streets near the harbor, climb Citadel Hill and stroll the Halifax Public Gardens. Relax in your camping cabin, then follow the lighthouse-studded coastline to classic fishing villages like Blue Rocks and Chester. Don't miss a visit to Cape Breton Island, a rugged peninsula with a rich history and sea-swept headlands.
Halifax West KOA
North Sydney / Cabot Trail KOA

KOA Campgrounds in Prince Edward Island
Find beaches at every turn on Prince Edward Island. Life here celebrates the sea—and so do family camping vacations. From Prince Edward Island campgrounds, you can dig for clams and enjoy a beachfront picnic. Pilot your RV past the western shore's lighthouses and fishing villages. Charlottetown, PEI's handsome capital, exudes a seafaring air, with open-air cafés, historic landmarks and brick-warehouses-turned-shops circling its harbor. Less than an hour from Cavendish, Prince Edward Island National Park preserves lovely beaches and bays, along with the farmstead made famous by the novel Anne of Green Gables.
Cavendish KOA Holiday
Cornwall / Charlottetown KOA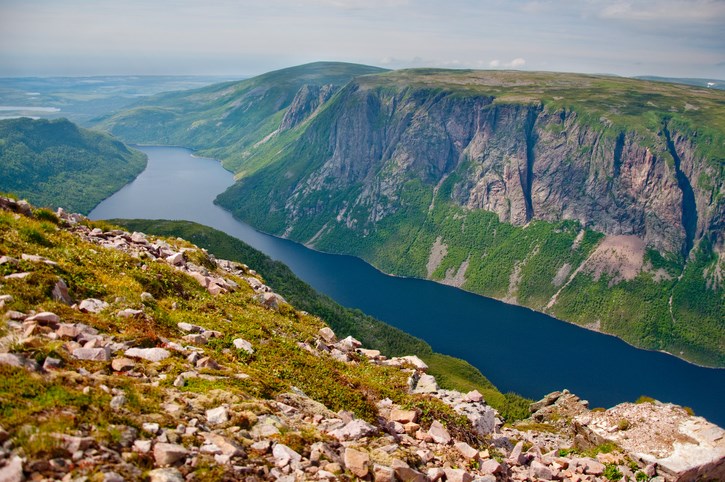 KOA Campgrounds in Newfoundland & Labrador
The wild North Atlantic meets it match along the muscled coastline of Newfoundland and Labrador. Gros Morne National Park, a magnificent landscape of misty peaks and surf-pounded headlands, makes for a picturesque vacation destination and a rustic camping experience. From Newfoundland campgrounds, explore coastal fishing villages or join a boat tour on fjord-like Trout River Pond. Hiking options abound. So does fishing: Waterways like the Crabbes River are rich with salmon. North of the park, L'Anse aux Meadows National Historic Park preserves the remains of a 1,000-year-old Viking settlement.