The key to repairing surface rust on your RV is in the preparation. You need to remove all of the rust prior to repainting the surface. If you don't remove the rust it will come back through the new paint again. In this video, learn how to properly repair surface rust on your RV.
Top Tips From This Video
When you inspect your RV for first rust be sure to be thorough and check all the areas you might not think of on the chassis and frame
To repair you will need sandpaper, a sander, masking tape, paper or plastic sheeting, good quality metal primer and good quality paint
The key to fixing surface rust is careful preparation – you need to ensure you remove all of the rust
Use sandpaper to remove all the rust with the appropriate grit
Once all surface rust is removed, clean the area thoroughly
Mask off any areas you don't want the paint or over-spray to hit
Applying primer is an important part of the process to prevent future surface rust
Be sure to use a good quality primer designed for metal surfaces
Sand lightly after primer is completely dry to help the paint adhere
Apply paint in the same method as the primer in two coats
---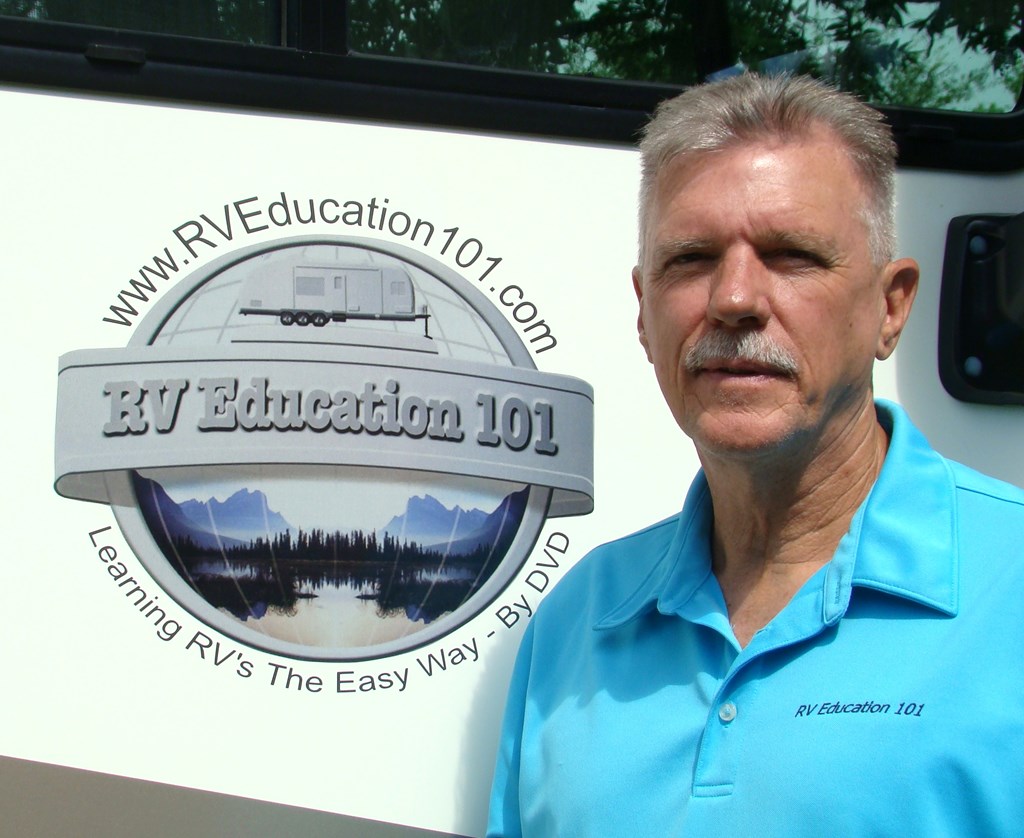 KOA's resident RV expert, Mark Polk, and his wife Dawn started RV Education 101 in 1999. Since that time RV Education 101 has helped educate millions of RV owners and RV enthusiasts on how to properly and safely use and maintain their RV. Mark's favorite past times are RVing in their 35-foot Type A motorhome, and restoring vintage RVs, classic cars and trucks. For more information on how to learn about RVs the easy way, visit RV Education 101. Be sure to check out their RV Online Training Site too!
---