35 Fantastic Family Reunion Recipes Everyone Will Love
Family reunions are a joyous time full of fun, laughter, food, drinks and love. When your entire family comes together, you'll have unforgettable memories to look back on. However, a lot of planning and organizing goes into hosting a successful family reunion — especially with the food. Whether you're meeting for one night or several, you'll want to ensure you have plenty of food and drinks planned to satisfy everyone's palates.
Below are some of the best recipes you could make for your family reunion. Delegate specific dishes, sides or desserts to different family members so everyone plays a part in making the gathering one to remember.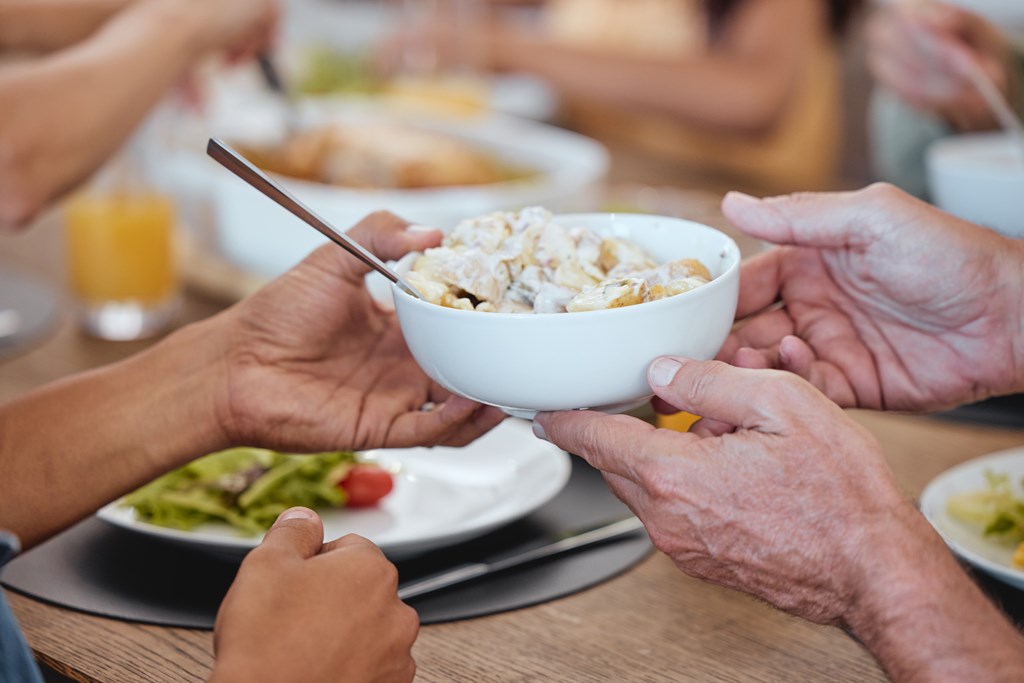 1. Ranch-Style Potato Salad
A staple of family reunion parties is potato salad. Put a spin on your family's potato salad using ranch dressing mix to add flavor. It will be a hit with your entire family.
2. Deviled Eggs
A party is only complete with delicious deviled eggs. If you're pressed for time or won't have ample space at your reunion, prep your deviled eggs for up to two days before your reunion to ensure they stay fresh.
3. Chili Bean Bake
Serve a tasty chili bean bake during your family reunion. It's an easy way to combine hot dogs and beans, two classic camping ingredients. It could be a meal or act as a side.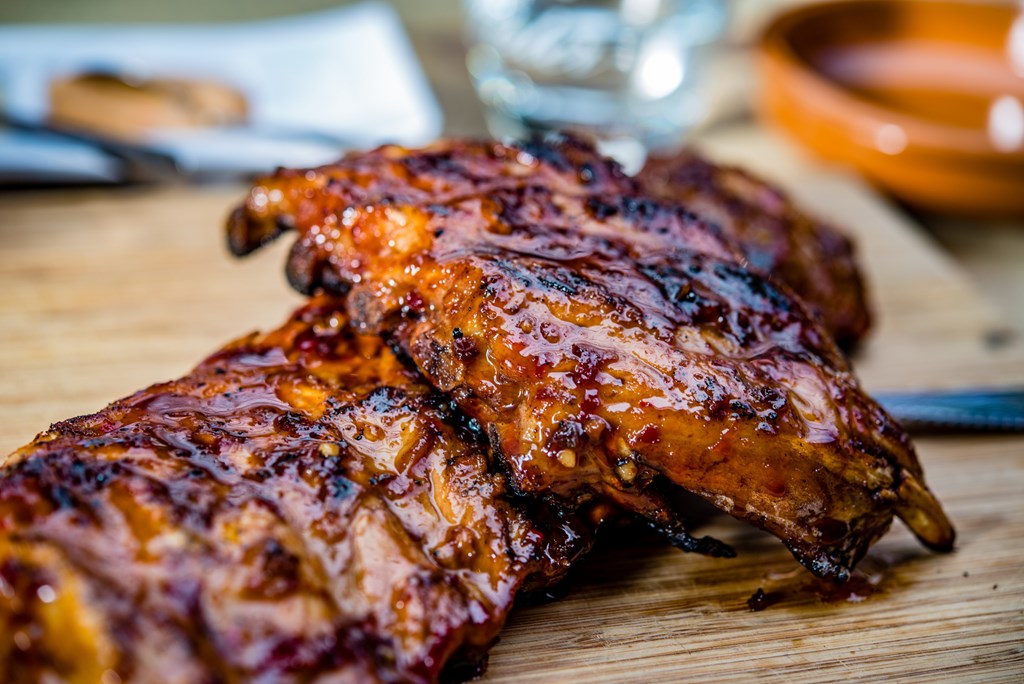 4. BBQ Country Style Ribs
Ribs are always a hit during a family reunion. Make BBQ country-style ribs over the campfire to provide a savory and meaty dish for your family members.
5. Pulled Pork Barbecue Sandwiches
Use a Dutch oven and cook some juicy pork to make pulled pork barbecue sandwiches. Once you finish cooking the pork, you can shred it and combine it with your favorite barbecue sauce.
6. Buffalo Chicken Dip
You can't forget the dip while having fun at family reunions. This easy buffalo chicken dip can be served with bread, crackers and veggies.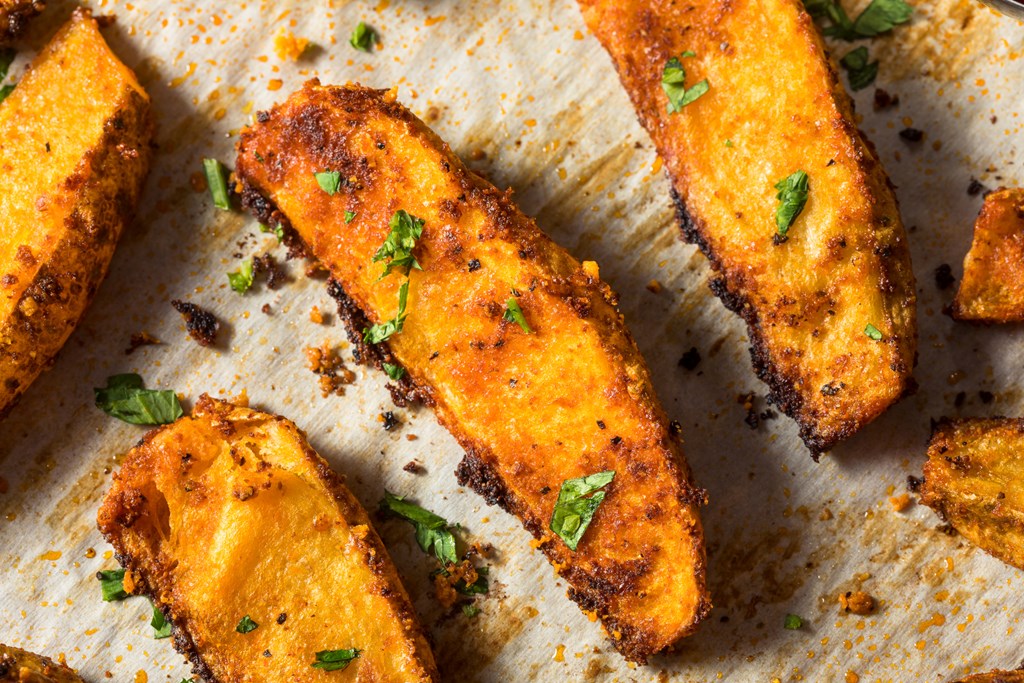 7. Easy Home Fries
Whether you're making these for breakfast, lunch or dinner, this home fries recipe will make adding potatoes as a side easy. Use canned potatoes to save time.
8. Company Fruit Salad
You'll have plenty of company during your family reunion, so why not make a salad with "company" in the name? The Company Fruit Salad combines fruits like apples, mandarin oranges, grapes and pineapple with a delicious cream cheese, sour cream and mayonnaise mixture. The fruit salad makes a refreshing side dish, snack or dessert.
9. Homemade Macaroni and Cheese
Every family has a special mac and cheese recipe they love to showcase at family reunions. Make an impression with homemade mac and cheese at your next reunion. You could prep the dish before your trip and reheat it once you reach your destination.
10. Chocolate Lasagna
You can't forget the dessert at your reunion! Put a spin on lasagna by making a chocolate dessert version. Layer crushed cookies, a sweet cream cheese mixture, pudding, whipped cream and chocolate chips to create a fun chocolate lasagna.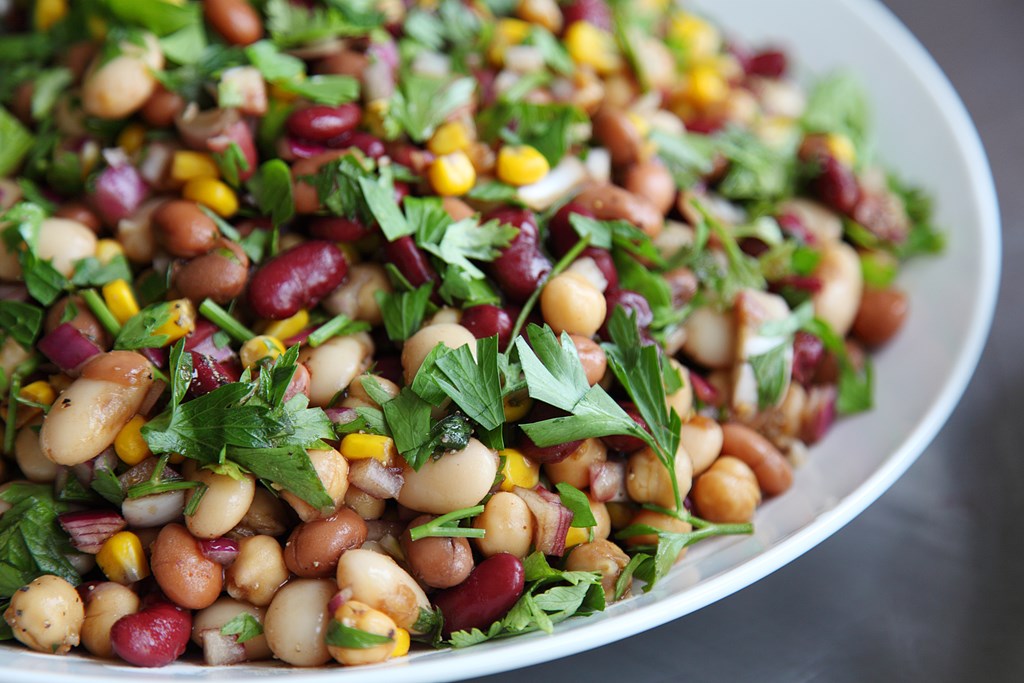 11. A Mean Three-Bean Salad
Beans, beans and more beans! Make a delicious bean salad using three kinds of beans: pinto, garbanzo and kidney. The three-bean salad puts a refreshing twist on your usual bean side dish.
12. Fruit Cobbler
A fruit cobbler is a quick, easy, sweet and warm dessert you can make in a baking pan, in a Dutch oven or over a campfire. You only need flour, milk, sugar and butter for the topping. Choose any fruit you like as the base — peaches, blueberries and strawberries are great options.
13. Flavored Rice Krispie Treats
Adding additional ingredients like chocolate and peanut butter to traditional homemade rice krispie treats can elevate their flavor and make them more memorable. Prepare your chocolate and peanut butter krispies ahead of time to save yourself from having to bring more supplies to your reunion location.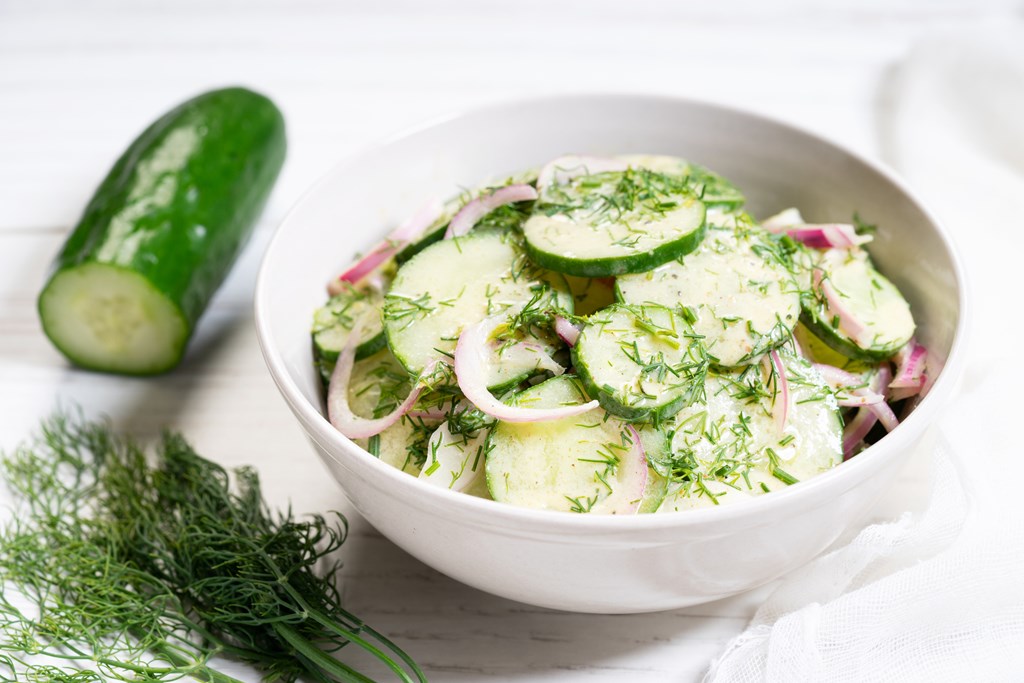 14. Cucumber and Red Onion Salad
Have a light salad on the side when you make a cucumber and red onion salad. This simple yet tangy salad is perfect for summer family get-togethers. Eat it chilled as a side or snack.
15. Walking Tacos
Prepare taco meat, then load up corn chip bags with the meat and other taco toppings for quick, easy and fun walking tacos. Kids and adults alike will enjoy eating savory, deconstructed tacos in chip bags. You could set up a buffet with all the ingredients, so all your family members can personalize their walking tacos however they like.
16. Homemade Cherry Limeade
Add a pop of color to your usual beverages by making homemade cherry limeade. The whole family will enjoy the sparkling nonalcoholic refresher that combines lemon-lime soda, lime juice and grenadine. Pour the mixture over ice and garnish with a maraschino cherry and lime wedge.
17. Rainbow Sherbet Punch
A party isn't complete without punch. Make rainbow sherbet punch that will become a hit with everyone. Children at the reunion will be fascinated by having a frozen treat in their drink.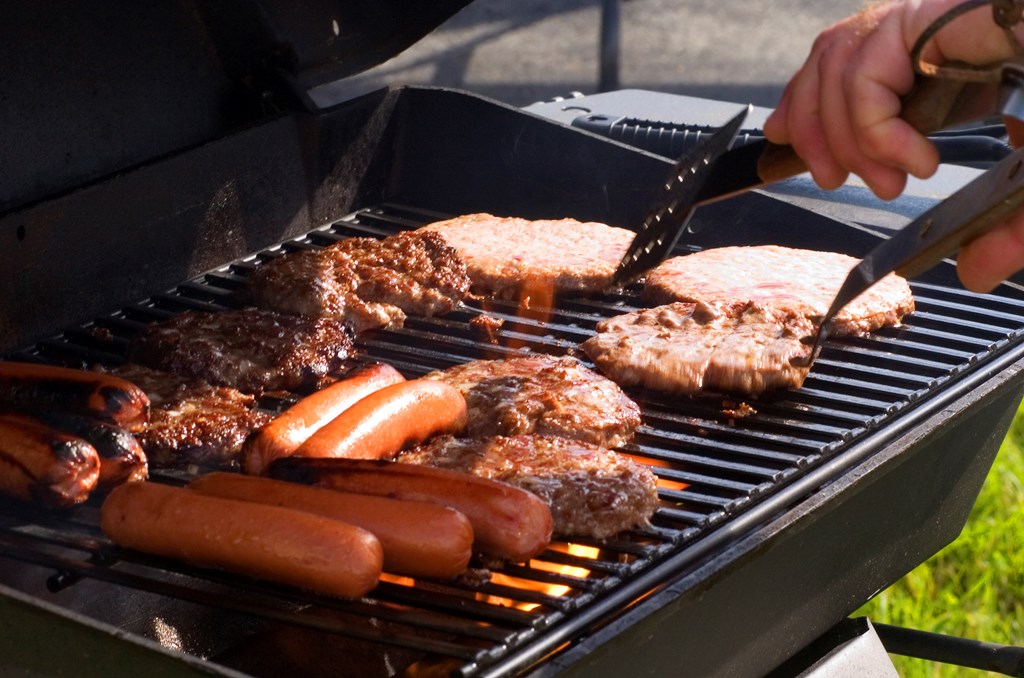 18. Hamburgers and Hot Dogs
Keep things simple by cooking hamburgers and hot dogs on the grill for your family get-together. Have toppings like cheese, lettuce, pickles and condiments ready so your family members can add what they like. Be sure to bring the buns, too!
19. Cool Camping Cake
This Cool Camping Cake only has two ingredients. All you need is a can of soda and a boxed cake mix. Stir the two together and bake for 30 minutes — you'll end up with a fluffy and moist cake! White cake mixes pair well with clear sodas, while chocolate cake mixes work with Pepsi or Coca-Cola.
20. Fried Chicken
Get a satisfying crunch as you and your family bite into some delicious fried chicken. There's nothing better than indulging in savory and juicy fried chicken at a party. Enlist help from your extended family to make enough for everyone at your reunion. It pairs well with many salads and sides already listed.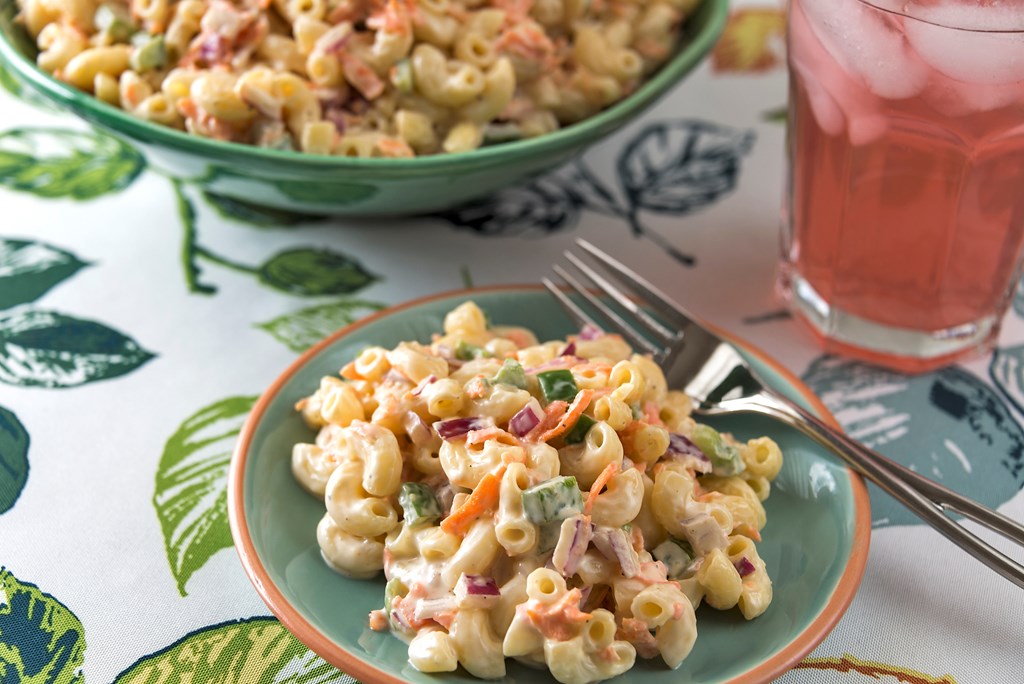 21. Classic Macaroni Pasta Salad
Creamy macaroni pasta salad is a great addition to any family reunion menu, and it's a perfect complement for potato salad. While there are many pasta salad variations, a traditional macaroni salad with celery, tomatoes, olives and a creamy sauce is sure to be a hit.
22. Spaghetti
Make a large batch of spaghetti for your family reunion. You can go with the traditional version or try a baked spaghetti iteration. Prepare the spaghetti in bulk by freezing it, then defrosting and reheating it in the oven or over a campfire before your family's party starts. Spaghetti is an easy family reunion recipe — and it's an ideal way to create family memories, especially if you use a recipe passed down through generations.
23. Meatballs
Homemade meatballs are the perfect potluck dish to bring along to your reunion. Your family members can eat the meatballs by themselves, with pasta or in a bun. Bring classic Italian meatballs or saucy Swedish meatballs. You might also want to put a sweet and tangy spin on meatballs with barbecued meatballs.
24. Strawberry-Pretzel Jello Salad
Despite the name, this strawberry Jello salad is more like a layered dessert. Layer a pretzel crust, a sweet cream cheese filling, strawberry jello and a whipped topping to create the salad. You could also top the dish with toasted and chopped pecans. The salty and crunchy pretzels paired with the sweet whipped filling and fruity jello give you everything you could want in a dish.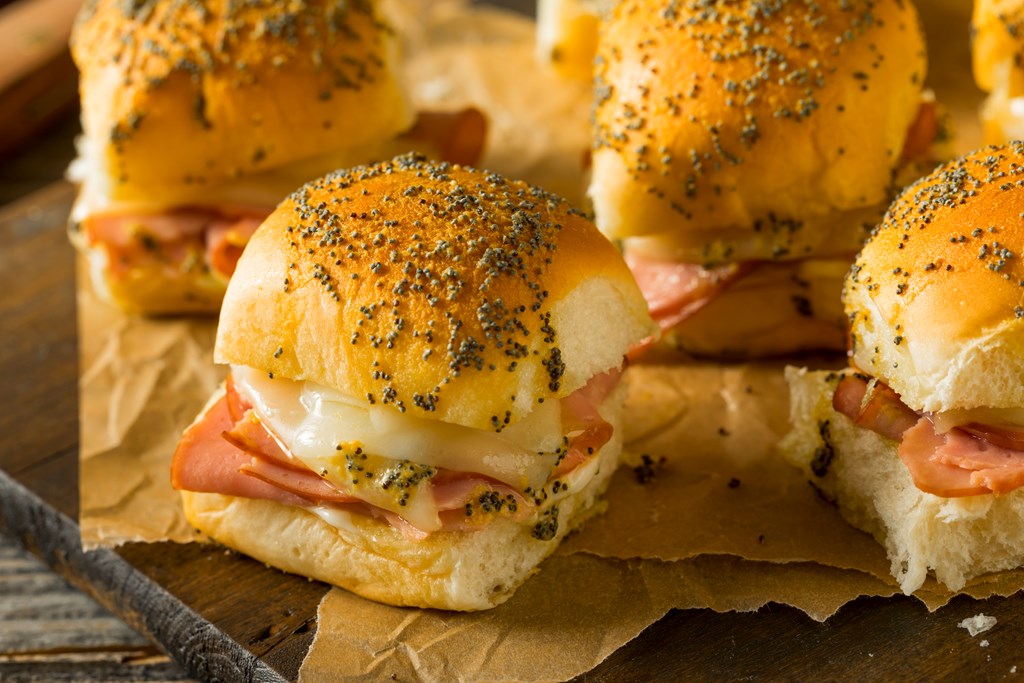 25. Warm Ham and Cheese Sliders
Add a toasty, melty, savory sandwich to your buffet with ham and cheese sliders. Preparing them is easy. Slice packs of Hawaiian rolls in half, stuff the bread with your ham, cheese and other toppings or seasonings, then place the top layer back on and heat the sandwiches in the oven until golden brown or the cheese melts.
26. Green Bean Casserole
Who says green bean casserole is only for the holidays? Add more veggies to your spread by baking a green bean casserole for your reunion. The dish is quick and easy to prepare, requiring only three to four ingredients. You can make the casserole day of the party or cook it in advance and reheat it.
27. Charcuterie Board
Ensure there's something everybody likes to snack on by creating a charcuterie board people can munch on throughout the day. While the traditional board includes cured meats, cheeses and crackers, you can make a charcuterie board with any theme. Arrange fruit in a beautiful design or create a s'mores board with different graham cracker flavors, chocolates and marshmallows.
28. Icebox Cake
Use simple ingredients to make a sweet treat your entire family will enjoy. Icebox cakes use few ingredients, making them quick to assemble. Layer whipped cream and wafer cookies in a pan until your desired height. Put the dessert in the refrigerator to chill before serving.
29. S'mores With a Twist
S'mores are a classic camping must-have, but they also provide lots of room for experimentation. In this s'mores recipe, banana replaces the chocolate. Slightly smash the banana before you put it on your graham cracker, and as it combines with the gooey marshmallow, you'll have a unique and delectable treat. If this s'mores option doesn't suit your fancy, there are several other things you can try to create the perfect s'more.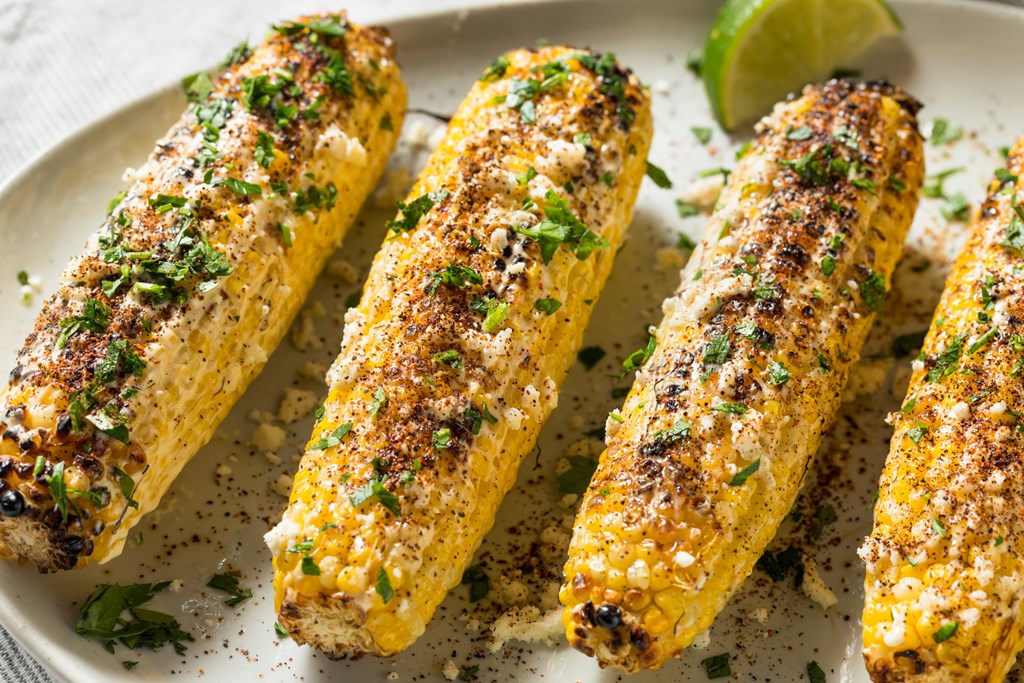 30. Mexican Corn on the Cob
Elevate your traditional corn on the cob by making elotes, also known as Mexican corn on the cob. Elotes are easy to make. Grill your corn, then slather butter and mayonnaise on it. Sprinkle some cheese, lime juice and chili powder to enhance the flavors. You won't want to eat corn any other way.
31. Garden Salad
An easy, quick salad is sometimes the most anticipated dish at a party. Bring a garden salad full of fresh produce to your family reunion. Make your salad unique by adding components you know your family members will like. Mix various greens, tomatoes, peppers, cucumbers, olives and other produce to make a rainbow-colored salad.
32. Corn Salsa
Add more color to your buffet with sweet corn salsa. Chop bell peppers and onions, then add sweet corn to make a hearty salsa. After you mix the ingredients, season with lime juice, cilantro, red pepper, salt and pepper to enhance the flavors. Corn salsa is an excellent twist on the regular salsa you may have at the party.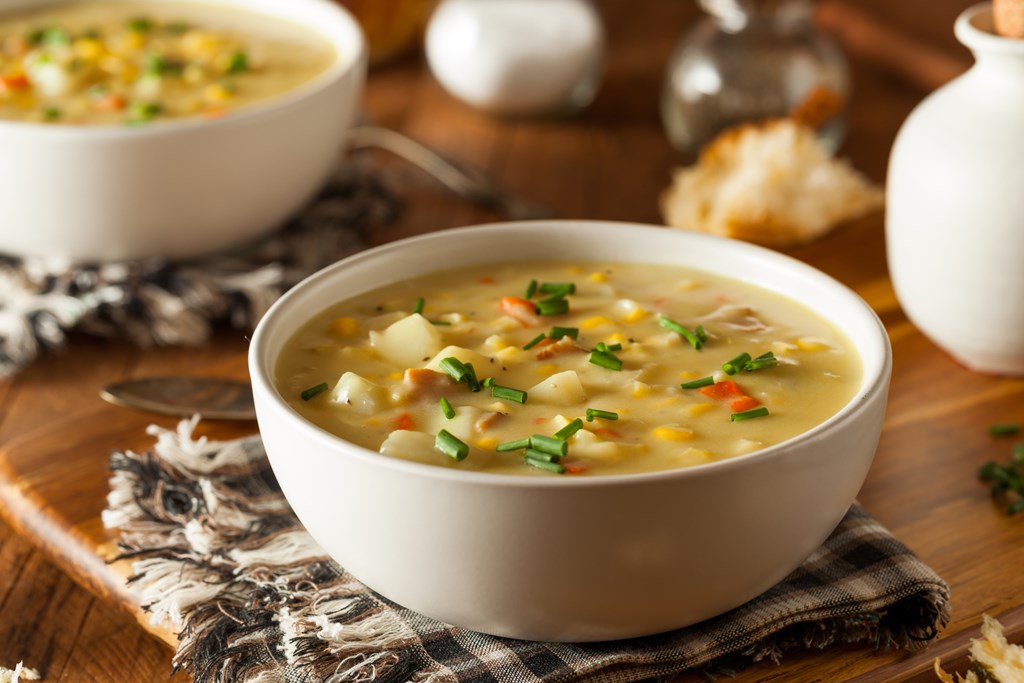 33. Quick Corn Chowder
Consider a quick corn chowder recipe if you're looking for something warm to feed a lot of people. The chowder consists of potatoes, corn and onions. You could also add bacon or fish to increase the heartiness and protein of the dish.
34. Shrimp Fra Diablo
Add spice to your meals with a shrimp fra diablo dish. Cook shrimp in a tomato-garlic sauce with red pepper flakes and other ingredients to create a fiery seafood plate your family will love. Serve the sauce and shrimp over pasta, rice or couscous.
35. No-Bake Cookies
Prepare a dessert for your reunion ahead of time when you make chocolate peanut butter no-bake cookies. The cookies are simple to make and don't require an oven. Combine the ingredients in a saucepan, then take teaspoonfuls of the mixture and drop them onto a baking sheet to set and cool. You could make the cookies up to three days in advance.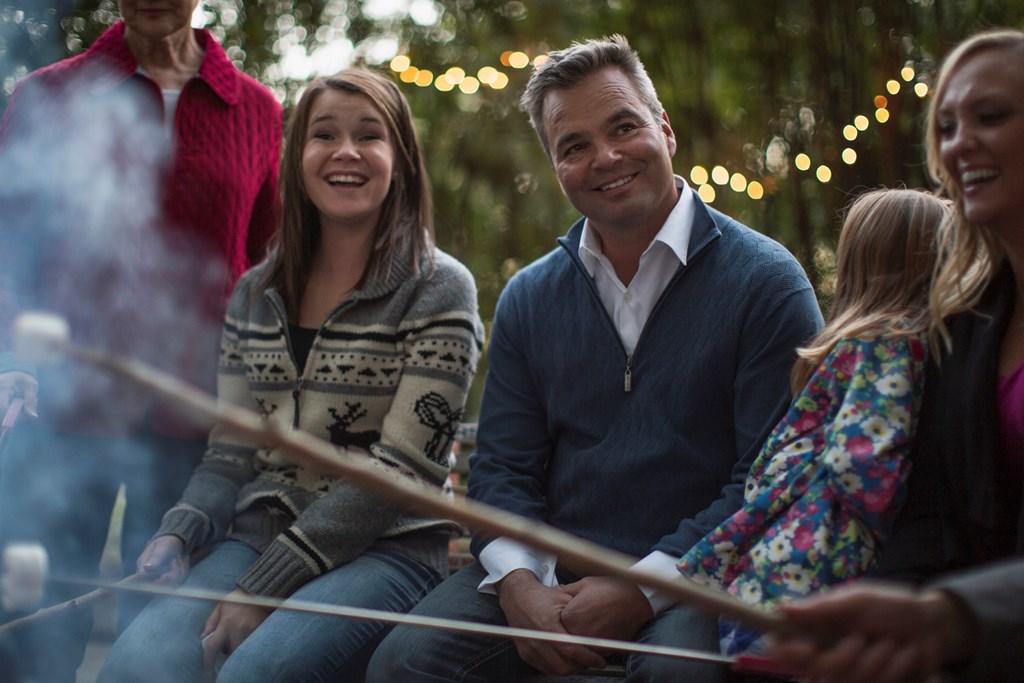 Host Your Family Reunion at Kampgrounds of America
The next time you have a family reunion, host it at a KOA Campground — there is plenty of space for large groups. You and your family members will also have opportunities to reminisce, play games, relax and enjoy each other's company.
Camping is a fun way for everyone to spend time together. When you have a family reunion at KOA, you can choose how you stay — camp in RVs, tents, Camping Cabins or Deluxe Cabins. Everyone has access to clean facilities with hot water. Additionally, some locations provide other amenities like hiking trails, swimming pools, playgrounds and themed events throughout the camping season.
We offer group campsites as well, so everyone attending your family reunion can stay close by. With over 500 KOA Campgrounds spanning North America, we are your go-to campground for all things fun. Reserve your family reunion campsite by finding a location to host it today!
---
About the Author: Kampgrounds of America
Kampgrounds of America is the largest system of open-to-the-public campgrounds in the world, with over 500 locations across the United States and Canada. Founded in Billings, MT in 1962, KOA's family of campground brands – KOA Journey, KOA Holiday and KOA Resort – today serve more than a million camping families each year. KOA is dedicated to "connecting people to the outdoors and each other" by providing people with a variety of camping experiences and the information they need to make the most of their camping trip. Read more of their camping and travel resources by visiting KOA.com/blog.