When was the last time you gazed into the sky and took a good, long look at the stars?
It's a humbling experience. Yet, beneath the quiet and dark expanse, you can't help but feel a small part of our vast and complex universe. The unfortunate reality for many is that the stars in the night sky are often obscured and unseen due to light pollution or excessive artificial light permeating many cities and towns.
Sad but true, getting a good look at the stars and even the Milky Way nestled deep into the night sky — the same night sky our ancestors gazed at — sometimes requires a memorable trip to a remote location at a particular time of year. It's so worth it, though. These places are known as "dark sky parks."
The International Dark-Sky Association advocates dark sky parks as national areas protecting true darkness. In turn, these parks protect nocturnal species and allow scientists to do astronomy research. And, of course, the protected parks with their views of the galaxy are excellent places for the public to enjoy.
To make the International Dark-Sky Association list of dark sky parks, a prospective park must include in its application a sky quality survey, lighting inventory and management plan, community partners, and education and outreach plans. There are currently almost 200 designated International dark sky places around the world.
There's plenty to do at these places besides look up. At a dark sky park, you might enjoy a moonlight walk, attend a star party, spend some time with astronomers gazing through an observatory telescope, map constellations, or capture otherworldly photos with a camera. Many parks known for their stargazing will host astronomy and star-gazing workshops at various times throughout the year.
There are lots of fabulous dark-sky destinations all across the United States. Here's a list to get you started on your next night sky adventure.
Looking for Place to Stargaze? These Dark-Sky Destinations Are a Great Place to Start!

1. Tupper Lake, NY
The official website of Adirondack Park in New York, Adirondack Sky Center, has a countdown to the next total solar eclipse on April 8, 2024. This New York dark sky park encompasses more than six million acres of land and is the largest publicly-protected area in the contiguous U.S., with the town of Tupper Lake nestled in the center.
Visitors to Tupper Lake are privy to some of the darkest skies in the Eastern United States, thanks to a combination of low light pollution, low humidity, and high altitude.
For daytime exploration, The Wild Center at Tupper Lake features an elevated treetop trail that links bridges and walkways for a bird's-eye view of the Adirondack forest. Back on ground level, visitors can experience additional trails and a kid-friendly play area.

2. Cherry Springs State Park, Pennsylvania
Another popular stargazing destination in the Northeast, Cherry Springs State Park in Coudersport, Pennsylvania, has its own astronomy observation field and offers private tours. Enthusiasts will want to register well in advance to attend one of the destination's celebrated "star parties." Some lucky visitors to the park have even reported catching a glimpse of the Northern Lights here.
At just 1.7 square miles, this park is small but particularly family-friendly. Kids will love the many programs offered on the wonders of the night sky and the natural world.
The park is open year-round, so as with any dark sky park visitors are encouraged to check the forecast for clear skies and plan ahead.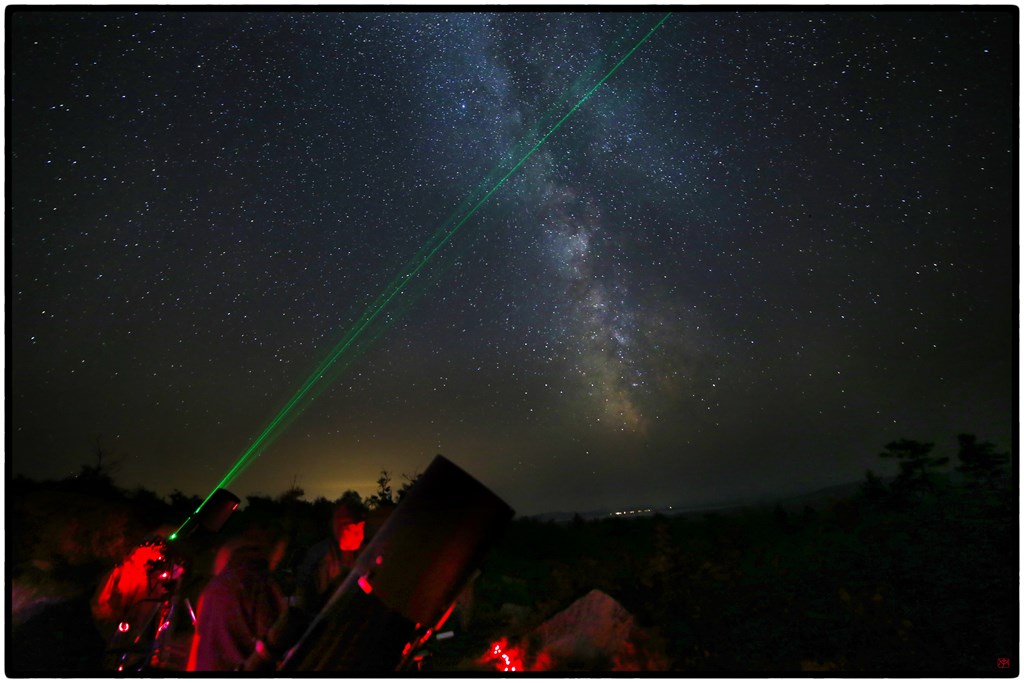 With its rocky shoreline, lush forests, and lobster, Maine is a well-loved natural destination any time of year. But as of May 2021, the East Coast state can also add 'dark sky destination' to its list of accolades. That is when the Appalachian Mountain Club's Maine Woods was designated an International Dark Sky Park.
The area is a breathtaking spot for daytime and nighttime exploration, including a section of the Appalachian Trail. The Katahdin Woods and Waters are part of Maine's scenic North Woods, making it a popular place for outdoor recreation, like hiking, camping, and snowmobiling. The area is also a place of historical and cultural significance. As the sun sets, the stars shine brightly and boldly at night.
Each October, the visitors can attend the Stars over Katahdin celebration, a fete in honor of the night sky that's now heading into its tenth year.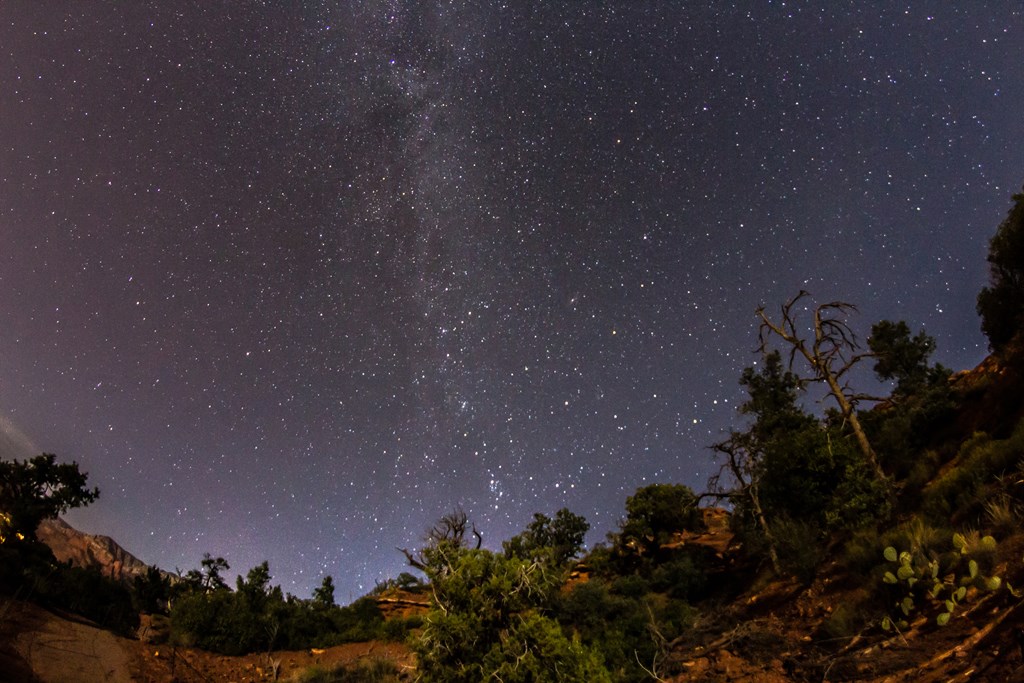 4. Benson, Arizona
The city of Benson, Arizona, went from a sleepy stagecoach mail delivery route in the 1870s to a railroad hub in the 1880s. Although Amtrak still makes its way to Benson, the big draw to the city is now arguably Kartchner Caverns State Park, another International Dark Sky Park located ten miles outside the city.
Kartchner Caverns is a popular place for professional and amateur astronomers and hosts numerous star parties and public events throughout the year. As the park name indicates, the geological caverns of the area are also fantastic places to explore in the daytime.
In addition to the caverns, visitors enjoy nearby Bisbee's historic district, which includes the Copper Queen Library and Bisbee Mining and Historical Museum, and a handful of eclectic vintage and artisan craft stores.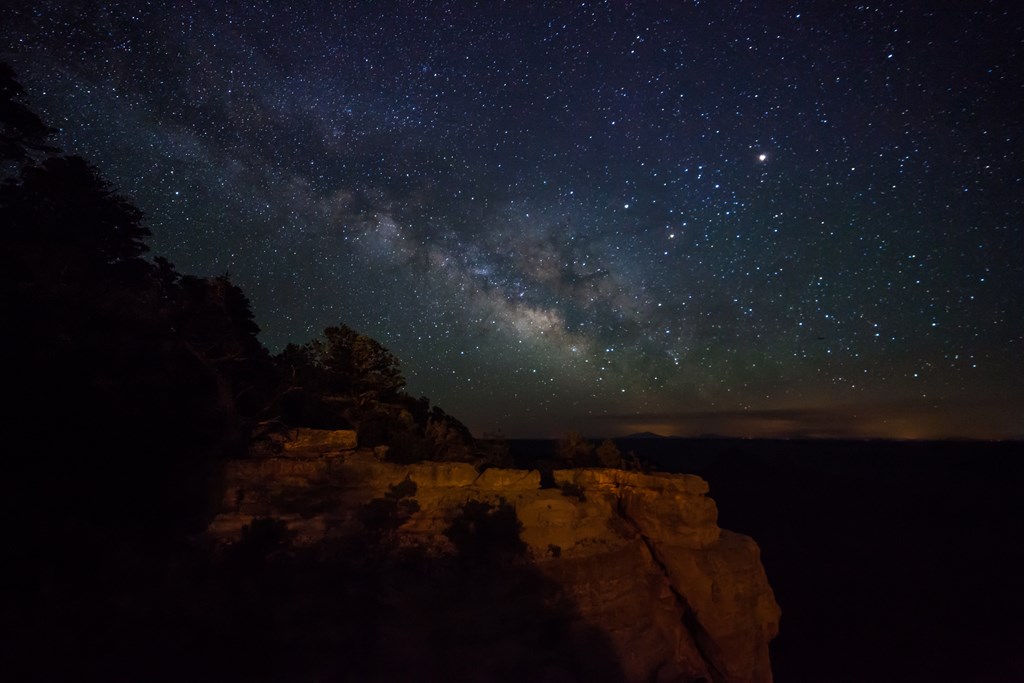 the milky way over the grand canyon from the north rim
5. Grand Canyon National Park, Arizona
As one might imagine, the majestic Grand Canyon National Park has a few particularly incredible locations for stargazing. Many hikers say that a trek around the canyon's rim and/or down into its depths is a bucket-list excursion. Now imagine topping off the day by kicking back at a constellation tour or star party at the park.
"What is a 'star party'?" you ask. The event typically begins at sundown. Astronomers and star enthusiasts might prop up their telescope at the park's visitor center to peep at planets, double stars, star clusters, nebulae, and distant galaxies. Attendees are encouraged to bring a red flashlight and are discouraged from using white flashlights and cell phone lights at the event.
Grand Canyon's Desert View Watchtower is one popular spot to capture the Milky Way via astrophotography. In addition, night sky photography workshops and constellation talks take place throughout the year at the park.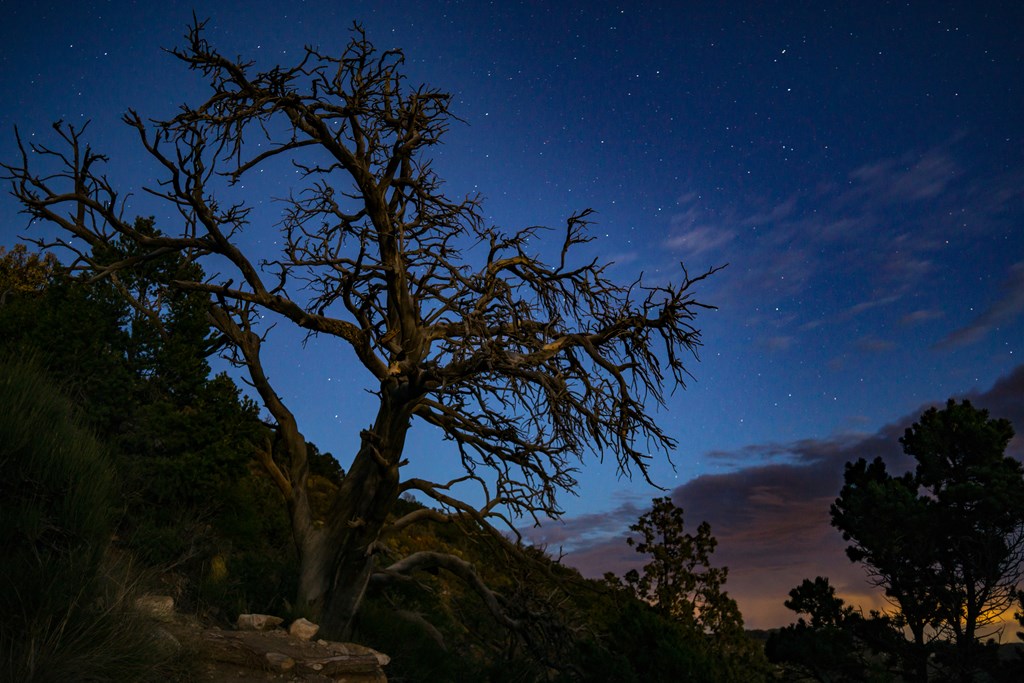 6. Ramah, New Mexico
New Mexico is home to more than a few dark sky parks. For many, stargazing in this area has been an ancient and spiritual pastime dating back thousands of years with the indigenous Puebloans. Even today, native people of the region seek guidance from the night sky and embrace it in their religious ceremonies.
Some popular dark sky destinations here are El Morro National Monument, Capulin Volcano National Monument, Cosmic Campground, and Salinas Pueblo Missions National Monument. At El Morro, designated an International Dark Sky Park in 2019, visitors can view the Milky Way stretching from horizon to horizon on a clear night. In the daytime, the park's hiking trails and prehistoric petroglyphs carved into rock make for an enchanting experience.
7. Prineville, Oregon
No surprise, the Pacific Northwest is an enjoyable place to stargaze. It's already an excellent destination for campers and hikers thanks to the imposing rock formations and rich green landscape. And at night, in the right places, this beautiful state reveals the stars. Oregon has two Dark Sky Places as of March 2022: Prineville Reservoir State Park and Sunriver.
The Prineville Reservoir State Park in Central Oregon offers educational programs where an expert walks through planets and star displays in the sky. This park requires visitors to acquire and display a Stargazing Permit after park hours in the designated day-use area.
Sunriver Nature Center & Observatory was the first Dark Sky Place in the state. Sunriver is an unincorporated town at the base of the Cascade Mountains in Deschutes County, Central Oregon. The five-square-mile development was launched in the late 1960s with a vision to build a community integrated with nature. The town's many bicycle paths, minimal street lights, and curving roadways through an evergreen forest show evidence of this.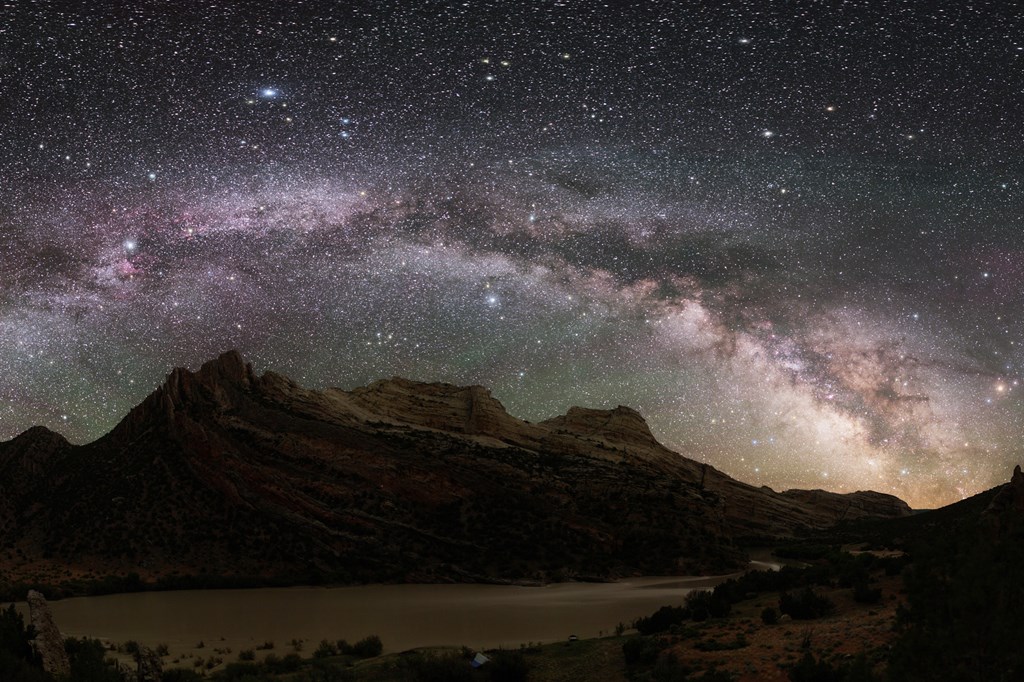 8. Dinosaur National Monument, Colorado, and Utah
Colorado and Utah's Dinosaur National Monument is great for many reasons — hikers love it, campers love it, kids love it, adults love it, and anyone who's ever loved dinosaurs (and who doesn't?). But did you know this one-of-a-kind park is also a fantastic place to stargaze? This park is one of the darkest places remaining in the United States.
The park is loaded with prime places to view the sky with the naked eye or with telescopes and binoculars. There is even a designated stargazing spot in the Split Mountain Campground, where rangers hold stargazing programs in the summertime.
After a day exploring dinosaur fossils that date back 150 million years, you can find the stars whose light has traveled the same amount of time. Is that not the perfect pairing of natural exploration?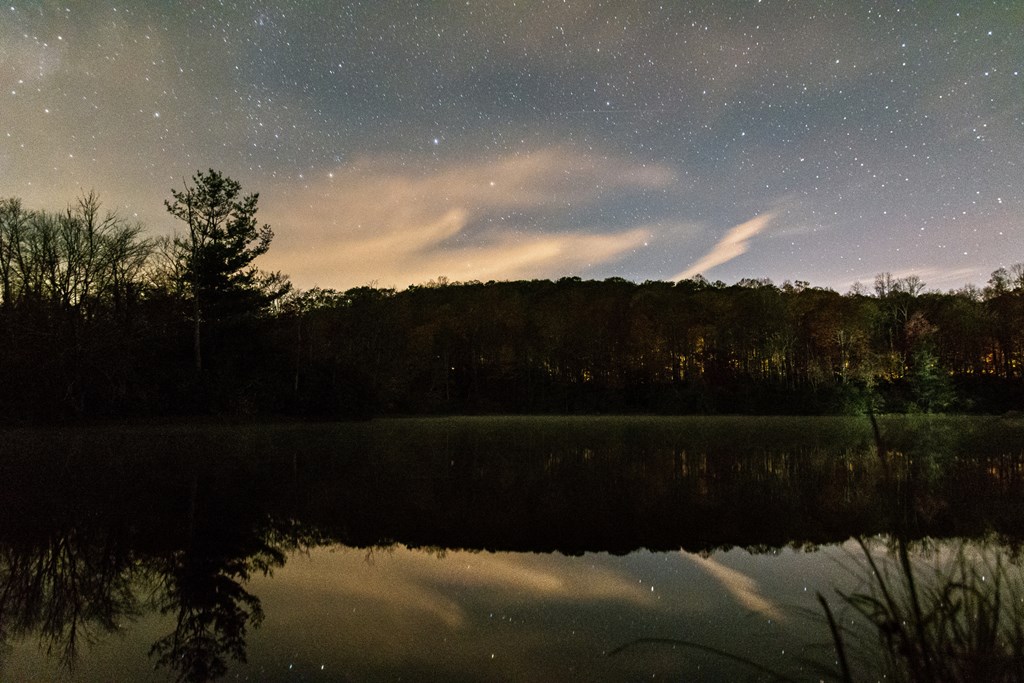 9. Portsmouth Island and Blue Ridge Observatory, North Carolina
North Carolina is a frequently overlooked destination, which is crazy because it has some of the most beautiful scenery in the country! A drive through Blue Ridge Parkway is a pleasure to take in during the day, but it also shines at night. The Star Park in the Appalachian Mountains in Burnsville, North Carolina, is an ideal place to view the sky at night, surrounded by the Pisgah National Forest. Just note there's no camping in this park.
Portsmouth Island, North Carolina, is another (more adventurous) option, as the 13-mile-long island in the Outer Banks is only accessible by boat. So you can set up camp on this wild island (with limited amenities) and enter full-on zen mode while checking out the Big Dipper.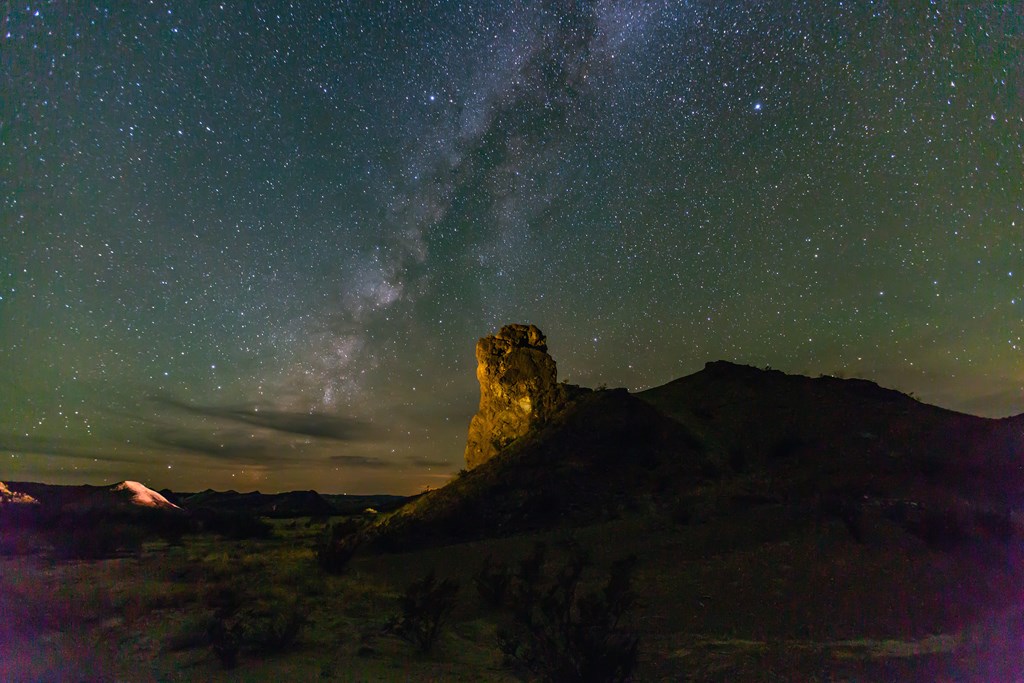 10. Big Bend National Park, Texas
Everyone knows, "The stars at night are big and bright deep in the heart of Texas." That's partly because Texas has plenty of remote, expansive deserts coupled with low humidity, significantly reducing light pollution. As a result, big Bend National Park is a fantastic place to hike and stargaze. Its many night sky programs are fun, informative, open to all ages, and free. The Big Bend site declares, "On a clear night, countless stars will dazzle you, including the Andromeda Galaxy, 2.5 million light years away."
Visitors are encouraged to bring binoculars to see a bit more than with the naked eye, then set up a lawn chair and enjoy an evening of meteor showers, constellations, or night sky photography.
11. National Park, Minnesota
Let's not forget the Midwest on the list of unforgettable places to star-gaze. The wild and water-based Voyageurs National Park on the Minnesota – Canada border is named for the French-Canadian fur traders who frequented the region. It's the place to go if you're a canoeist, kayaker, boater, fisherman … or stargazer!
When conditions are right, on the occasional winter night, the aurora borealis lights up the night sky with shimmering streaks of blue, green, purple, and red. More frequently, visitors will get a view of the Milky Way, shooting stars, and other celestial objects. In addition, the park holds its three-day star party in August, which includes solar system walks, constellation tours, and a Perseid meteor shower viewing.
A trip to a Dark-Sky Destination is a unique and highly satisfying way to take in nature. However, considering that so many of us cannot see the stars due to light pollution, a quiet evening in the company of constellations and galaxies becomes a luxury.
Even if you live in a rural area, a trip to a dark sky park can be life-altering … in a good way! These specially designated parks are a ground zero from which visitors can see and learn about stars, constellations, and even nearby galaxies from a place with low to no light pollution.
Before booking your next stay at a dark sky park, check the forecast and the park website to get a sense of when you'll have the best chance at clear skies. And if the weather turns a night or two, that's ok too. These parks will also have stunning trails, wildlife, and activities for daytime adventuring.
Whether you are a pro astronomer or someone who loves getting lost in the night sky, a visit to one of these places just might be the meditative, awe-inspiring experience you never knew you needed.
---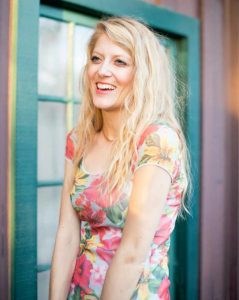 Leslie, a.k.a. Copy Girl, is a copywriter who gets butterflies from telling stories through words.
Her voice comes from a place filled with passion, dreams, and lots of sugar. "Cake over steak" is her go-to motto.
With over 10 years of experience in crafting words, and years of embarking on travels that have taken this Montana girl to some incredible places, Leslie love the adventures of both body and mind her writing takes her on.
Everywhere she goes, she takes this advice with her:
"Hold on to your divine blush, your innate rosy magic, or end up brown." – Tom Robbins, Jitterbug Perfume
To see what Leslie's up to in the writing world, visit her website here.
---