Call them excuses for not going camping. Or call them myths. Whatever you call them, don't believe in them. The following common preconceived notions about camping should not be the reason(s) you miss out on camping this season. From the idea that you're going to be eaten alive by mosquitos to the idea that you're going to freeze the entire time (and for the record those two events are mutually exclusive), here are 9 popular camping myths debunked.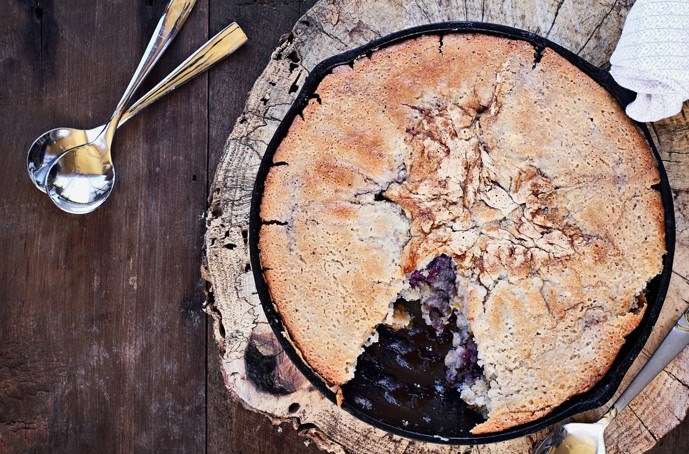 1. Myth: You have to like S'mores
Contrary to popular belief, not liking s'mores isn't sacrilegious when it comes to camping. Our ancestors camped without them (s'mores were believed to have been created around 1927 by a Girl Scout leader). Plus, other cultures don't subscribe to the sticky gooey mess us Americans so like to associate with the campfire. There are plenty of other delicious campfire desserts that aren't s'mores to try. (But if you do like s'mores—you just get tired of them – try these inventive s'mores recipes!)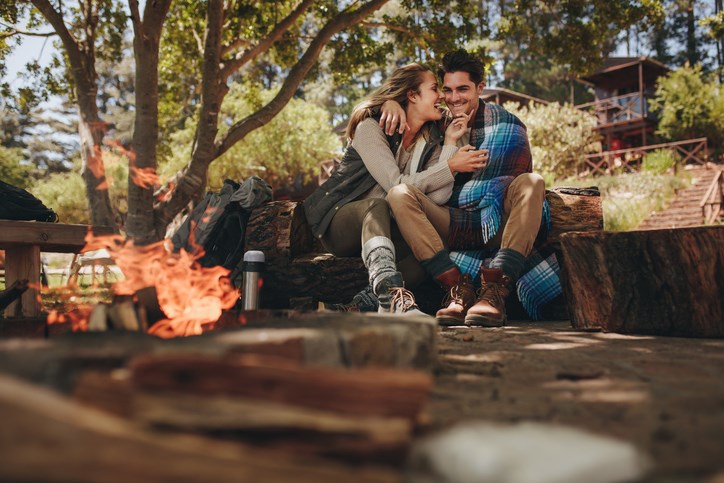 2. Myth: Camping isn't romantic
Sure, camping doesn't conjur up the stereotypical images we associate with romance. But that doesn't mean you can't find romance while camping. For example, instead of buying roses, you can pick wildflowers, and instead of overpaying to watch a movie you can watch shooting stars for free. Full-time RVers Jordan and Pete Jones even got engaged while camping. Pete woke Jordan up at 5 a.m. to tell her there was a whale on the nearby beach. Little did she know, there was no whale. He'd gotten up an hour earlier – sneaking out of the tent with his headlamp to set up flowers and candles – and then led her to the dunes where he proposed at sunrise.
3. Myth: You'll get eaten alive by mosquitoes
While there's no guarantee you won't have at least one nibble on you, there's also no guarantee mosquitoes will ruin the experience. It depends on where you camp and when you camp. For example, if you're summer camping in Alaska (where the joke is that the state bird is the mosquito), you're doing yourself no favors. But if you camp in a dry place during colder months, you might not even need to pack the bug spray. The general consensus among wildlife biologists is that mosquitoes stop feeding and either die or hibernate any time it's below 50 degrees Fahrenheit. They also need water (it's where they lay their eggs), so if you're in a place like Death Valley, you're probably pretty safe.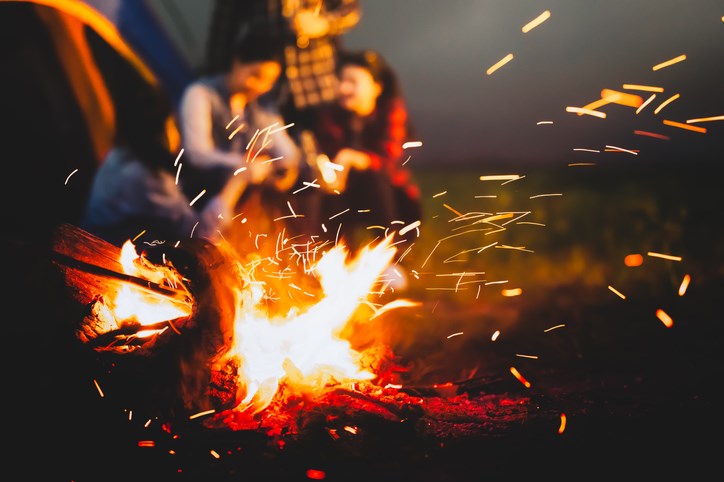 4. Myth: It will be cold
For tent campers, the fear of being cold – or frigophobia – is real. But that doesn't mean the struggle has to be real. All you need to do is make sure you pack the right gear, especially if you're going winter camping. There are tents specifically designed for cold weather and even sleeping bags rated for temperatures up to -80 degrees Fahrenheit! In most cases, the trick to staying warm is staying dry so whatever you do: make sure to use gear treated with water-repellent coating. Oh yeah, and that myth that you can't start or keep a fire going in the rain? That's not true either. Here's how the Boy Scouts do it.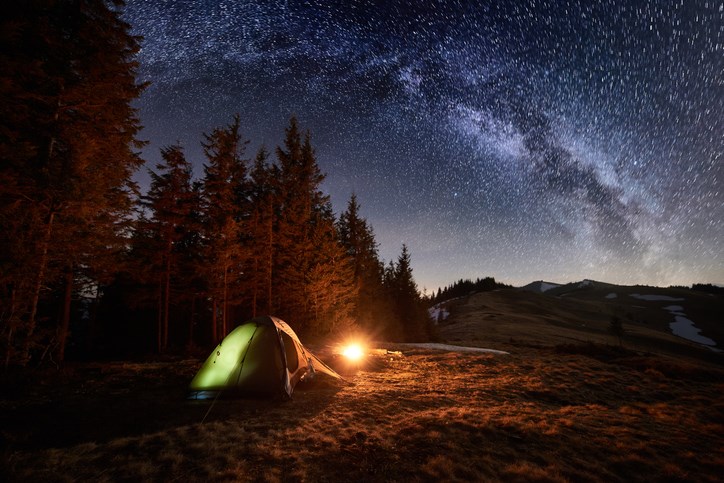 5. Myth: You won't get a good night's sleep
Martin Reed, a certified clinical sleep health educator, actually believes you can sleep better while camping. "Research suggests getting away from artificial light and exposing our bodies to the natural increase and decrease of light associated with daybreak and nightfall might help reset our internal body clocks and improve sleep quality," says the founder of Insomnia Coach. Of course, you can also invest in a quality mattress if you're RVing or even if you're tent camping or cabin camping. Air mattresses and how comfortable they are have come a long way since the first models were invented (in 1889).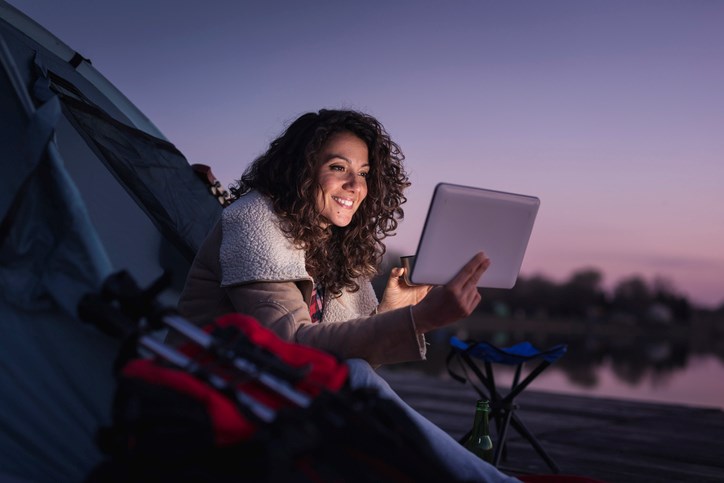 6. Myth: You have to be disconnected
It's not just air mattress technology making great strides. These days it's easy to find WiFi while camping. Most campgrounds offer it for free, and even the National Park System has 140 sites with free WiFi. Of course, you can also outfit your RV with satellite internet. Thousands of cell towers are being added every year too. Some are even being built in national parks. That's why you'll probably have at least three bars of service in Yosemite.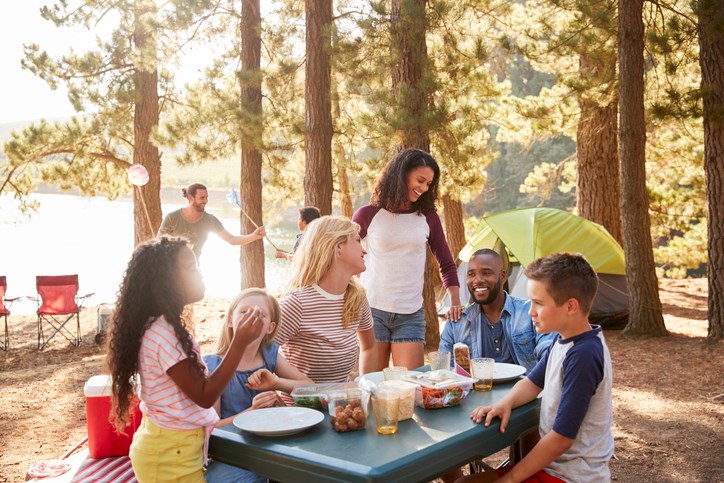 7. Myth: The food will be terrible
"I've made lattes out in the wilderness just to prove that I could," says Steph Young who reviews camping cooking gear at CampingCooks.com. "All I needed was a portable espresso press, a cooler for the milk, a thermos for milk frothing and a campfire." According to Young the biggest hurdle for people is getting the right equipment (think a Dutch oven). But once you've got that, the possibilities are endless. That's not to say you need equipment though. There are plenty of delicious tinfoil packet recipes out there, and many campers swear by omelettes in a Ziploc bag. And the best part? Clean-up is a breeze!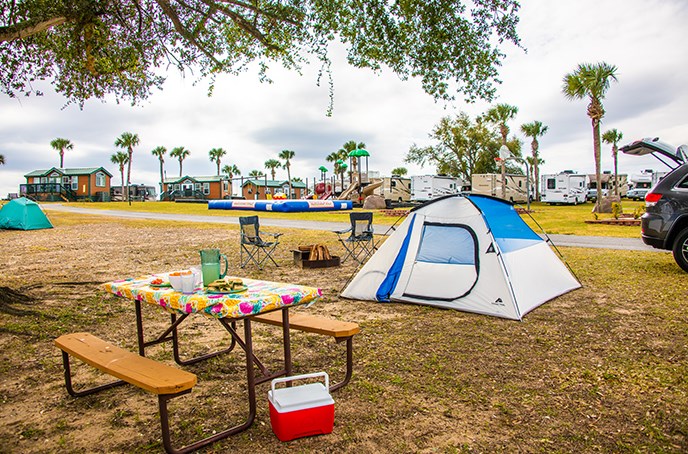 8. Myth: You have to travel to camp
If the idea of sitting in traffic for hours or spending hundreds on gas turns you off to camping, there is good news. You don't have to go far to camp. Remember when you were a kid begging your parents to let you sleep on the trampoline or set up a tent in the backyard? Unless you have a strict HOA, you can still do that. You can also throw a dart at a map of the U.S. and within 50 miles there will probably be at least two campgrounds (there are more than 500 KOA locations), a body of water and a state park (there are more than 10,000 in the country) or even a national park (there are more than 400 national park units).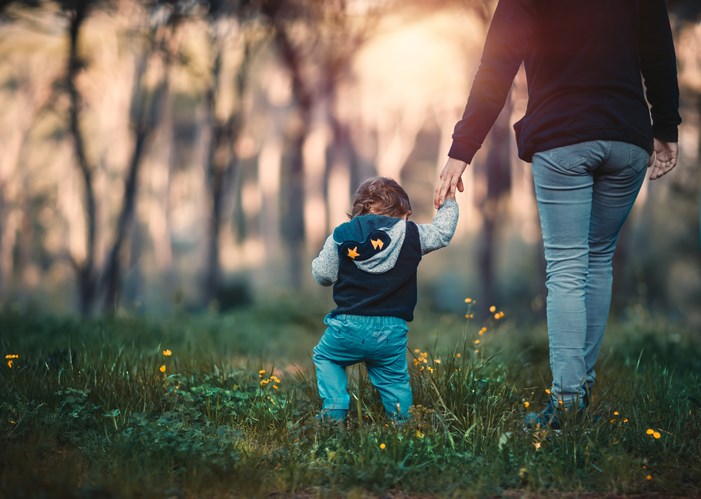 9. Myth: Camping with babies is impossible
If you think you have to give up camping for the first year of your child's life, think again. Krista Langlois, the author of Fatherly's "How to take your baby camping for the first time" article, took her 5-week-old, 7-pound daughter camping in Colorado. She writes "I won't claim it was a totally stress-free weekend, but as one friend put it: a sleepless night under the stars is better than a sleepless night at home." If you do plan on camping with a baby, remember there is a lot of camping gear such as foldable cribs, pack-and-go play pens and comfy backpack carriers designed specifically for them. And don't be afraid to buy used camping gear. Most campers only use their baby gear for one or two seasons.
---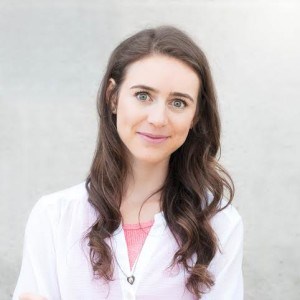 Katie Jackson is a writer and media specialist based in Montana's Big Sky Country. Living and working everywhere from New York to Nicaragua, Katie is no stranger to adventure. When she's not traveling the world (or writing about it!) she's busy chasing after a Leonberger named Zeus. Follow Katie's travels on Instagram @katietalkstravel.