11 Must See National Parks East of the Mississippi | KOA Camping Blog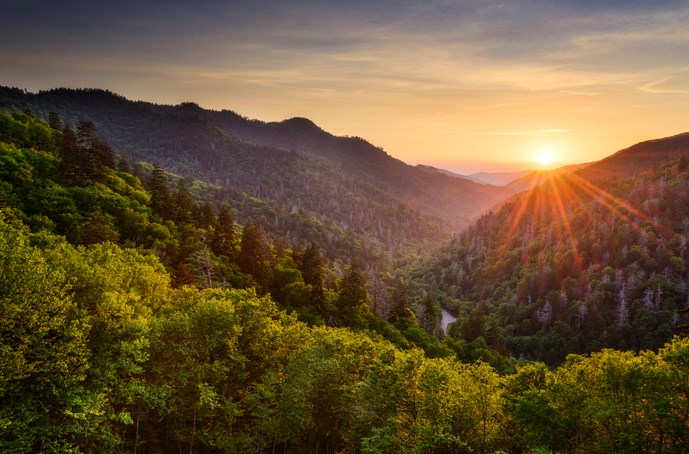 The West gets a lot of attention for its national parks. And, that attention is certainly deserved. The national parks that reside in this part of the country are amazing, awe-inspiring, incredible, and nothing short of a little slice of heaven.
However, because so much attention is given to the western United States' love for national parks, the east is sometimes left in its shadow.
We are here today to shed some well-deserved light on the national parks east of the Mississippi that offer up just as much (maybe even more) than the beloved parks of the west.
Here, the national parks in the east that you absolutely must see.
The Top National Parks in America's East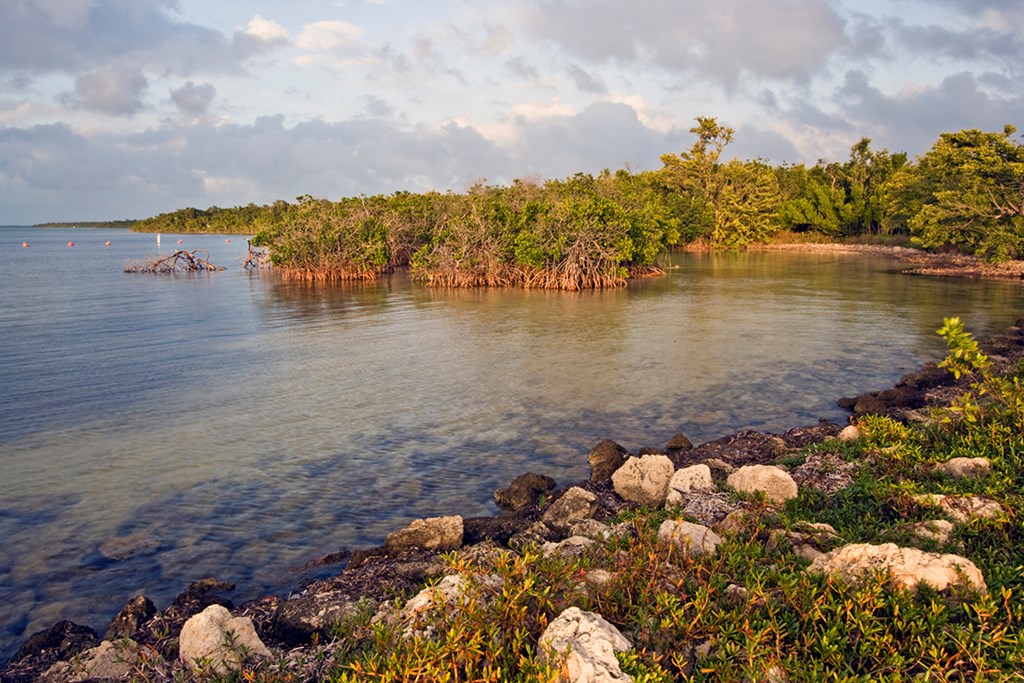 1. Biscayne National Park | Florida
Just a short ways away from Miami and accessible by boat, this national park is the place to go if you are on the hunt for some underwater adventures.
Feeling a bit more on the adventurous side? Opt to reach the park not by boat, but by a ranger-led canoe excursion that will take you through some gorgeous mangroves where chances are good you'll spot some wildlife.
This national park is able to offer some fabulous things that our favorite parks of the west just can't — namely snorkeling and diving.
And in Biscayne National Park, this isn't just any normal snorkeling and diving — this is snorkeling and diving in the third longest coral reef in the entire world. The number of creatures you'll see while exploring the waters of this park will surprise you. Prepare to see everything from sharks, to jellyfish; turtles to rays and so much more.
Try out a paddling experience that will take you to the off-the-beaten-path Jones Lagoon, though be sure you book this one ahead of time as this place is only accessible via a guided tour, and space is limited.
Other highlights include shipwrecks, hikes, and unexpected wildlife such as some of the most stunning butterflies. Try your hand at windsurfing while here, as it's a great area to get out on the water.
KOAs Nearby:
Hollywood KOA
Davie / Ft. Lauderdale KOA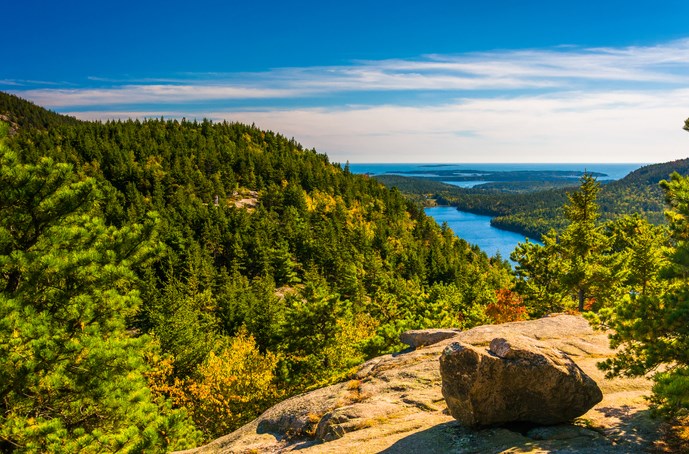 2. Acadia National Park | Maine
As the only national park in the entire state of Maine, this one really achieved all-star status. Small but mighty, Acadia National Park gives to its visitors some of the most dramatic and stunning scenery of any of the country's parks.
And the visitors eat this scenery up. Despite its small size, Acadia is one of the most visited parks in the entire United States — nearly 2.5 million people come to see it in all its glory every year.
While here you will want to hike up Cadillac Mountain, which boasts the title of the Atlantic coast's highest point. Anytime of the day is gorgeous from here, but if possible try and time your hike so that you can catch a sunrise.
Whale watching is also something you won't want to miss while visiting Acadia, as well as kayaking for some great opportunities to see seals.
Otter Cliff is a part of the park you'll want to see, and want to make sure you bring your camera with you to see. This 110-foot cliff commands serious attention, and certainly gets it.
KOAs Nearby:
Bar Harbor / Oceanside KOA Holiday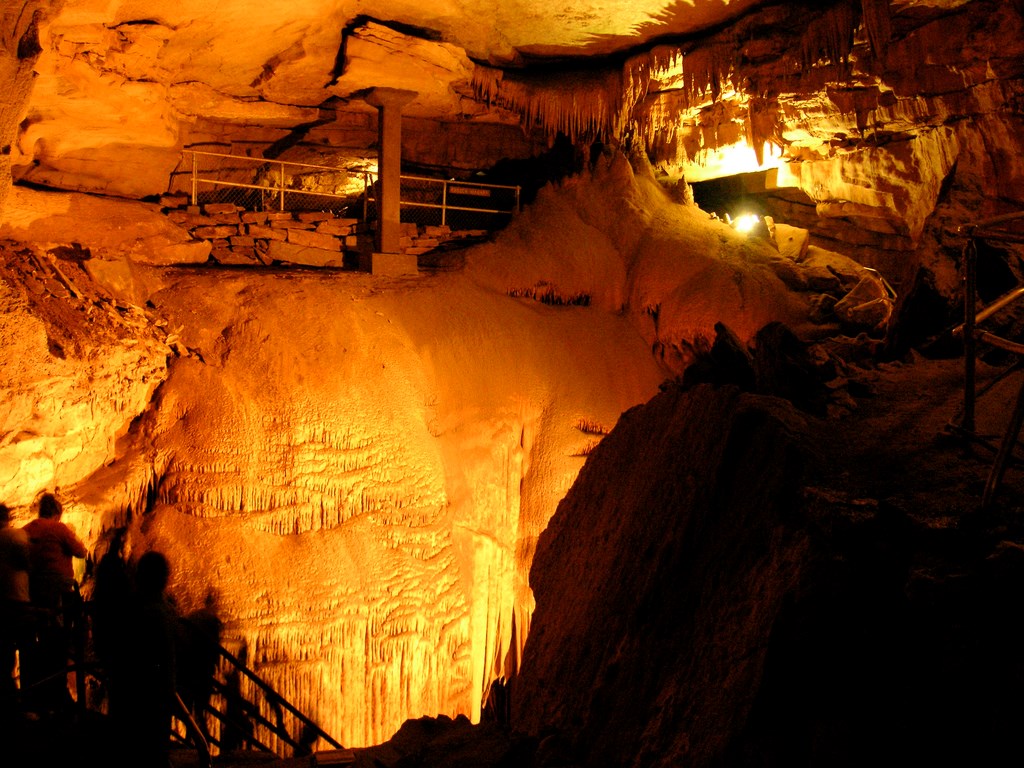 3. Mammoth Cave National Park | Kentucky
If by looking at this name you're guessing this national park involves some caves, then you are right.
And when we say caves, we mean serious caves. Though the size of the above-ground part of Mammoth Cave National Park isn't anything to write home about (80 square miles just doesn't say much when compared to the other behemoth national parks in the country), the underground area certainly is something to write home about.
In fact, it has not been determined exactly how big the cave systems are that reside within Mammoth Cave National Park. All we've been able to determine is that it is a lot — so much, in fact, that it is the longest known cave system in the entire world.
It's been measured to be at least 365 miles long, but it is to be determined how much longer the system winds than that.
However, note that not all 365 miles of known cave system is available for visitors to enjoy. In fact, it is a smaller portion of 10 miles that are safe and ready for park travelers to enjoy via tour. The tours range in length and level of difficulty — from the easiest one lasting just over an hour to the most difficult 6+-hour long Wild Cave tour where you'll be spending lots of time crawling on your belly.
So be sure to read up on the options before you embark on something that will be over your head (pun intended)
KOAs Nearby:
Horse Cave KOA
Bowling Green KOA Holiday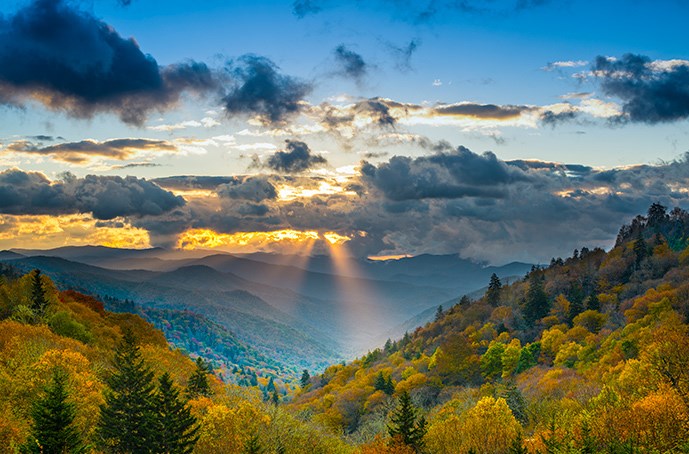 4. Great Smoky Mountains National Park | North Carolina & Tennessee
What do you think is the most visited national park in the United States? Many people think Yellowstone or Zion, but the answer is actually Great Smoky Mountains National Park.
With over 11 million annual visitors, this park definitely has a lot to offer. You can either see the beauty of the park from a highway that takes you through some mind-blowing mountainous views, or you can opt to adventure into some of the 800+ miles of hiking trails.
Since this park boasts nearly twice as many visitors as any other national park, you can expect some crowds when you visit. And if crowds aren't your thing, then you'll want to choose to go on the hiking trails. Here you'll run into far fewer people and get the chance to experience the park in a more interactive way.
Proudly designated an international biosphere reserve, Great Smoky Mountains National Park is home to over 100 species of native trees and some of the oldest mountains on the planet.
Cades Cove is a one-way loop that you won't want to miss. Here, Cherokee indians and European settlers roamed. The whole park is teeming with history, as well as epic views and wildlife, namely bears, so be sure to be careful!
KOAs Nearby:
Townsend / Great Smokies KOA Holiday
Pigeon Forge / Gatlinburg KOA Holiday
Gatlinburg East / Smoky Mountain KOA Holiday
Cherokee / Great Smokies KOA Holiday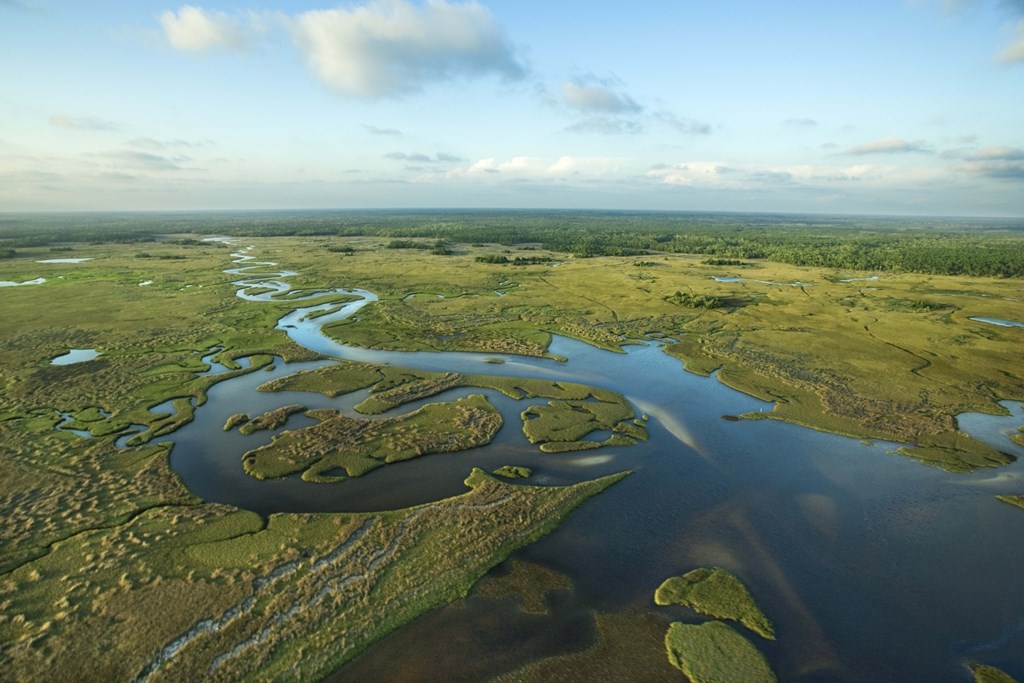 5. Everglades National Park | Florida
The biodiversity of this park will wow you straight out of the gate. Most of the park is only able to be seen via boat, as it is a whopping 1.5 million acres of Florida wetland.
But trust us, that boat trip is more than worth it.
As the largest subtropical wilderness in the entire United States, Everglades National Park will not disappoint. Be sure to check out Shark Valley for some of the best animal viewing in all of the Everglades. You can expect to see sea turtles, alligators, and birds galore. Keep your fingers crossed enough and you just may be lucky enough to see a manatee!
In order to preserve the precious ecosystem of the Everglades, the park has been designated a UNESCO World Heritage site as well as a Biosphere Reserve.
KOAs Nearby:
Hollywood KOA
Davie / Ft. Lauderdale KOA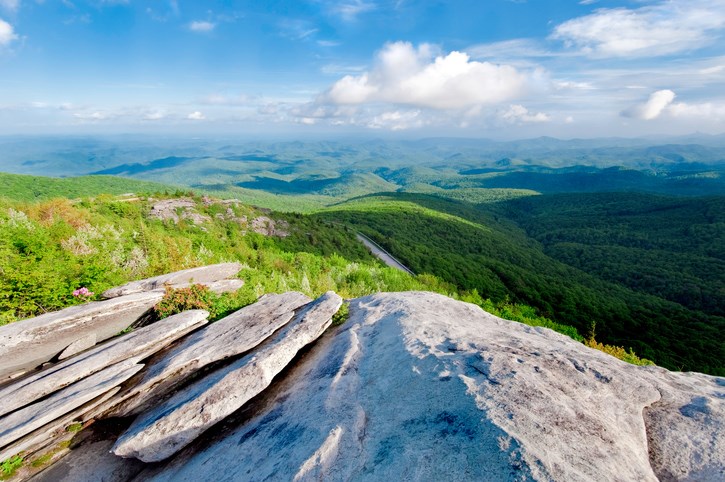 6. Shenandoah National Park | Virginia
Escape the busyness of Washington D.C. and make your way to Shenandoah National Park that is home to over 500 miles of hiking trails.
Regardless of your level of interest in hiking, there is a trail here for you to enjoy. From the short 1.2-mile long Fox Hollow Trail that takes you back through time to the mid-1800s when a family called this place home, to the Overall Run Falls 6.4-mile hike that will leave you exhausted, but thankfully you took the trek to see this portion of the park.
Though Shenandoah really shines in all its glory during autumn when the leaves change to some mind-blowing colors, it is really a fabulous place to visit other times of the year as well, especially since other times of the year won't see the massive number of visitors that flock during the fall.
Here at Shenandoah National Park you will also get your fill of wildlife. From foxes, to black bears; salamanders to over 18 species of snakes, be on the lookout for life everywhere you go.
KOAs Nearby:
Charlottesville KOA
Harrisonburg / Shenandoah Valley KOA Holiday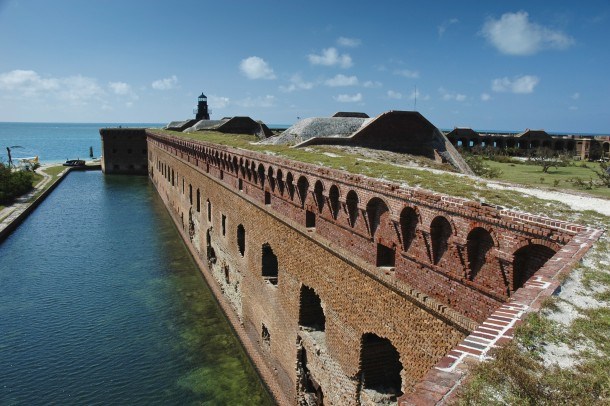 7. Dry Tortugas National Park | Florida
If you're looking for an escape that is sure to have fewer crowds than other national parks, then Dry Tortugas is the one for you. Less than 600,000 people a year visit this Florida park, partially because the only way you can get to the park is via boat or waterplane.
Fort Jefferson sits in the park and has been there since its erection following the War of 1812. It doubled as an island prison — some called it the Alcatraz of Florida. There is a lot of history here, and it's just a fascinating building to see. Made of 16 million bricks, it is the largest masonry structure in the entire Western Hemisphere. And every single piece of the material used to built the fort was brought in by boat.
Dry Tortugas National Park is made up of 7 little islands, and because they are further away from land and are also protected, the reef here hasn't been hit as hard by people and thus has much more life for you to see.
Couple that with the fact that the water here is incredibly clear, and you're set for some ideal snorkeling conditions.
Though there is a great deal to explore in this park during the day, don't just spend your nighttime sleeping. Take a look up above, and enjoy the amazing stars that shine much brighter in this park, far removed from any cities.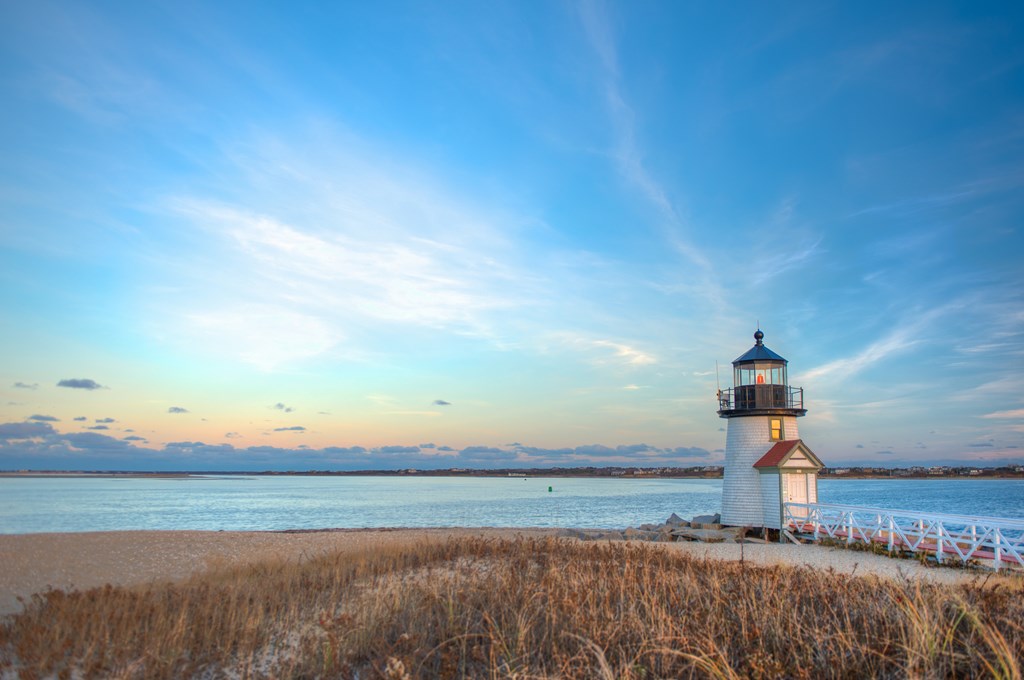 8. Cape Cod National Seashore | Massachusetts
This stunning area of the United States is home to some fabulous beaches, and President John F. Kennedy thought they were so beautiful, in fact, that some of them should be protected.
Thus, the creation of Cape Cod National Seashore, approximately 40 miles of beaches that remain under the care and protection of the U.S. National Park Service.
Fabulous swimming exists here, and the top two spots you'll want to check out are Coast Guard Beach and Nauset Light Beach. In addition to that, you'll enjoy some stellar sand dunes and historic lighthouses that will have you feeling oh-so-beachy.
There are a number of ways to explore this area, but it is suggested that you explore by bike to get the most out of the scenery. Three bike trails run along the seashore of the park that provide the perfect way to see and experience all it has to offer.
KOAs Nearby:
Boston / Cape Cod KOA Holiday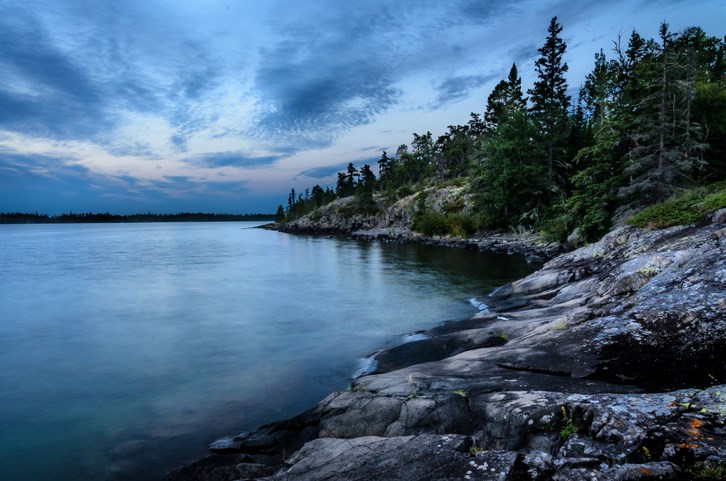 9. Isle Royale National Park | Michigan
Though it didn't make it to the list of most popular, that does not mean that Isle Royale is not worth checking out.
In fact, it has been estimated that Isle Royale gets as many visitors in an entire year as Yellowstone National Park gets in a single day. It's another one of those parks that is only accessible by boat or plane, making it not quite the most convenient park to visit.
However, once you arrive, you'll love the quiet paradise you've found. No cars, no bikes, not motorized transportation of any kind (aside from the boats, of course).
It's no surprise that a place so removed like this will have some great stargazing, and if you time your visit right, you may be one of the lucky few to witness the Northern Lights.
If that doesn't happen, don't worry — chances are better than you'll spot a moose, as Isle Royale National Park is the hottest spot for moose spotting in the whole United States.
KOAs Nearby:
Thunder Bay KOA Holiday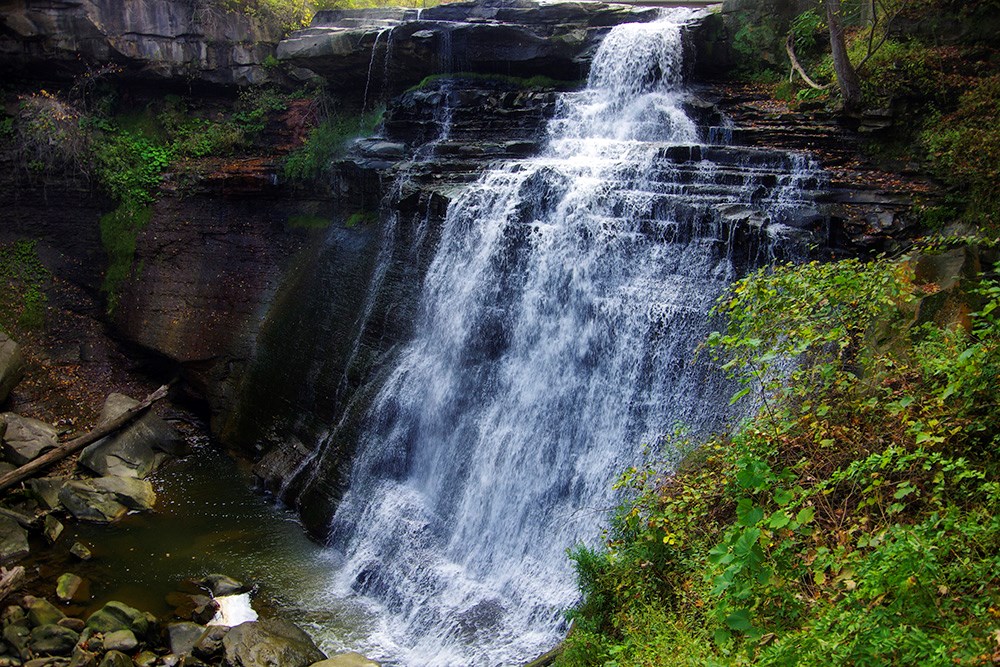 10. Cuyahoga Valley National Park | Ohio
Ohio is home to one national park, and this is it.
What was once a national recreation area has now become a national park, and people are loving it. This is a biking and hiking haven for people from all over, as the park takes you on some beautiful trails through a wide range of scenery, including waterfalls.
One of the unique things about this park is that it has a railroad going through it, called the Cuyahoga Valley Scenic Railroad. It's a fan favorite during the fall when the park's colors really come to life.
There's also the option to take the train one way and ride your bike back so you can get a full experience in one trip.
KOAs Nearby:
Streetsboro / Cleveland SE KOA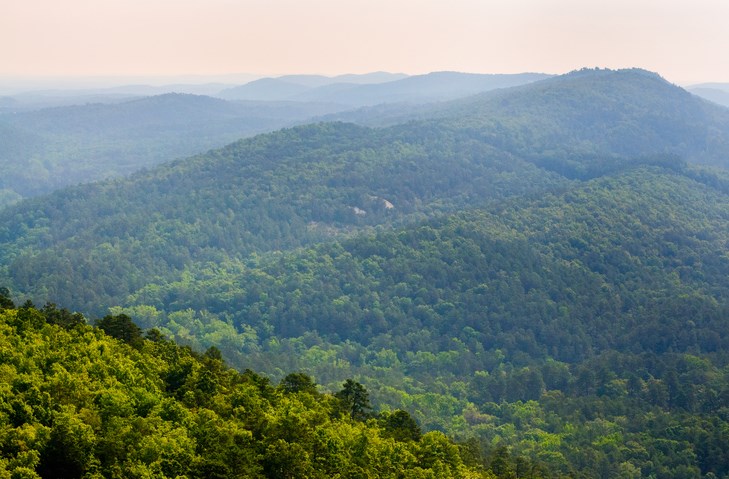 11. Hot Springs National Park | Arkansas
You may not think about heading to Arkansas for a nice vacation, but once you learn more about Hot Springs National Park, chances are good you'll change your mind.
This national park is actually the oldest federal reserve in the United States, which means it came before Yellowstone, the country's first national park.
While here, it is an absolute must that you participate in a bath. There's a bathhouse here that has been in operation since 1912 and it offers some wonderful experiences for travelers. They don't take reservations, though, so be prepared to get there early and possibly wait in line.
Hiking Sunset Trail is another thing you'll enjoy in Hot Springs National Park. The 8.9-mile long loop is long, but not too difficult for your average hiker — even beginners will be okay. Make your way up to the Hot Springs Mountain Tower for an epic view of the Ouachita Mountains.
KOAs Nearby:
Hot Springs National Park KOA
Little Rock North / Jct. 1-40 KOA Journey
As you can see the eastern part of the United States has a lot to show off to national park lovers, and has a very diverse range of options of types of experiences to have. From snorkeling to train rides, hiking to spelunking and so much more in between, the national parks of the east will have you in a dreamy state of mind.
---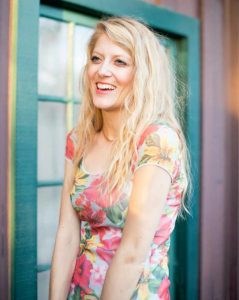 Leslie, a.k.a. Copy Girl, is a copywriter who gets butterflies from telling stories through words.
Her voice comes from a place filled with passion, dreams, and lots of sugar. "Cake over steak" is her go-to motto.
With over 10 years of experience in crafting words, and years of embarking on travels that have taken this Montana girl to some incredible places, Leslie love the adventures of both body and mind her writing takes her on.
Everywhere she goes, she takes this advice with her:
"Hold on to your divine blush, your innate rosy magic, or end up brown." – Tom Robbins, Jitterbug Perfume
To see what Leslie's up to in the writing world, visit her website here.
---