Local Area Recreation Near Moab KOA Holiday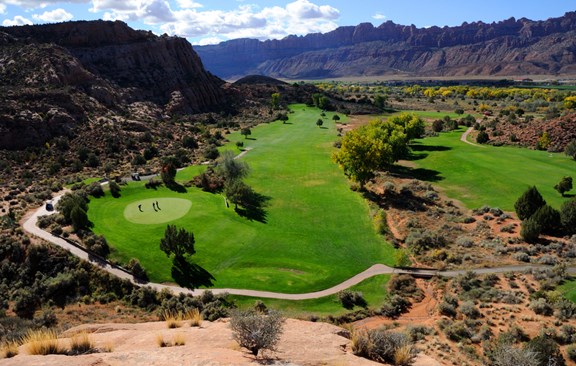 Moab Golf Club
Located less than one mile from the campground.  Enjoy playing a round of 18-holes surrounded on all sides by the breathtaking views of the red rocks.
2705 S. East Bend Road
Moab, UT 84532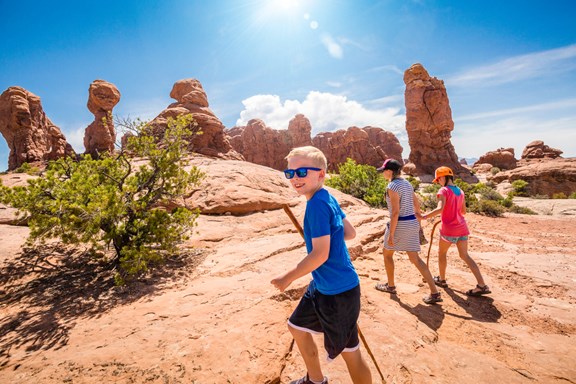 Hiking
Moab's National Parks & State Park offers great family hikes suitable for tots as well as teens. Guided hikes, interpretive programs and the Junior Ranger Program add additional fun for kids. Check out the fun things your family can do together.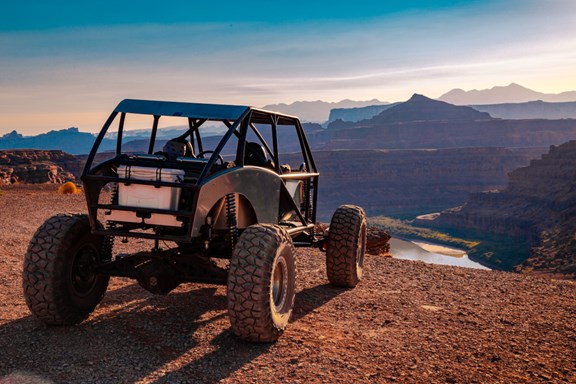 ATV Riding
Moab is a must-visit destination for those who love off-road adventure!
Moab has numerous trails suitable for ATV's. Much of the public land surrounding the National Parks is open to ATV travel on existing trails. (However, please note that ATV riding is not allowing within either Arches or Canyonlands National Park.) ATV enthusiasts can use all of the popular Moab 4WD Trails, or explore the backcountry trails that surround the Moab area.All OHVs are required to have certain equipment in working order while being operated in Utah, including:

Brakes sufficient to stop and hold the machine

A headlight and taillight while being operated between sunset and sunrise

A brightly colored whip flag attached to the OHV and at least eight feet off the ground while being operated on designated sand dune areas

A muffler and spark arrestor (snowmobiles are exempt from the spark arrestor requirement).

=18pxWe want you to have a fun, safe, and hassle-free time while visiting Moab. Street-legal equipment requirements largely parallel the safety equipment you expect to find on a traditional motor vehicle. However, please note that 
if a vehicle is street legal in your home state it may not necessarily be street legal in Utah
=18px.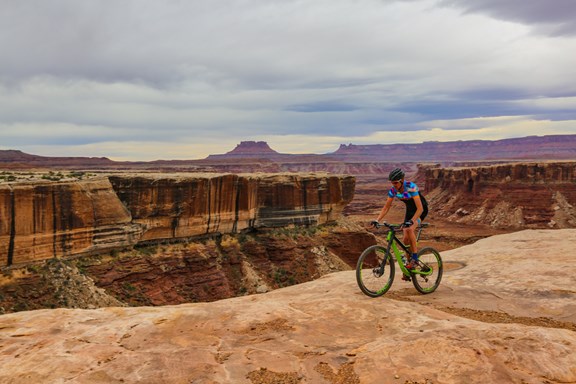 Mountain Biking
Slick Rock Bike Trail - located only 4.5 miles from the KOA.Welcome to the home of the greatest mountain biking on the planet. Moab offers a huge variety of trails for mountain bikers of any experience level, from beginners looking for a scenic ride through beautiful canyons and mesa tops, to seasoned bikers looking for the ultimate challenge.Moab is well known for the world famous, and highly technical, Slickrock Bike Trail. This challenging 9.6 mile trail is considered by many to be the ultimate mountain biking experience. Moab, however, also contains an assortment of easy and extremely scenic biking trails. The Bar-M Loop Trail, for example, provides a great introduction to the varied terrain and beautiful scenery adjacent to Arches National Park. Look around this page and create your own mountain biking adventure!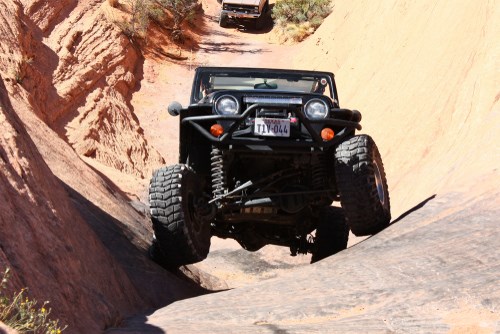 4-Wheeling
Moab is a musts-visit destination for those who love off-road adventure!The Moab area's beauty, history, and, hundreds of miles of old mining roads and 4×4 trails make it a place that will never be forgotten. Visitors can bring their own vehicle, rent a jeep, or take a tour with one of Moab's experienced guides.Moab has a full range of backcountry trails, from easy 2-wheel drive backcountry scenic drives to the ultimate in challenging 4-wheel drive trails, providing an opportunity for all to experience the beauty and solitude of an off road adventure. Trails such as Secret Spire and Chicken Corners are great for beginners, while Pritchett Canyon and Golden Spike will get the adrenaline pumping in even the most experienced drivers. Always obtain the most up-to-date information prior to departing for a trip, and be prepared. Remember, turning back is usually an option as well. Please choose your trail wisely, with honest appraisal of your equipment and experience in this terrain. Additional suggested trails are available on discovermoab.com .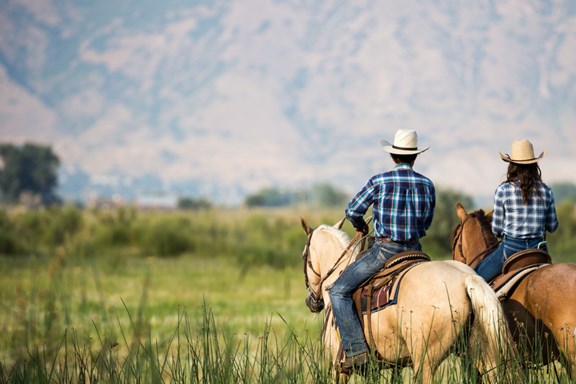 Horseback Riding
You can ride near the Colorado River or with overlooks near Arches National Park. Both have wonderful views that you can enjoy and relax.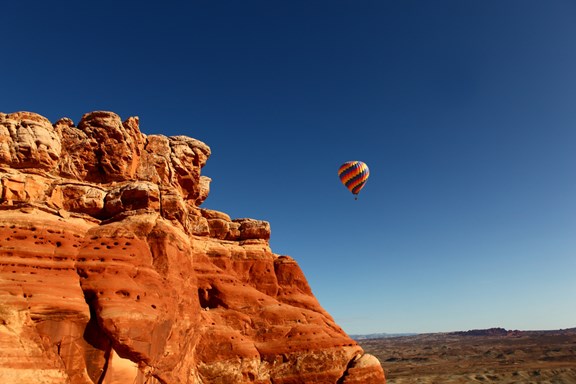 Ballooning
Imagine ascending to greet the sunrise as you drift among geologic wonders created when dinosaurs roamed the earth. Behold the fragile sandstone formations of Arches National Park as the 13,000 foot La Sal Mountains cast long shadows upon the town of Moab and Canyonlands National Park. As you drift over the river carved canyons of the Colorado River, let the pilot and wind be your navigator while you capture photographic images that will last a lifetime.Since hot air ballooning is an activity that is best suited for areas away from major population centers, ballooning near Moab and Castle Valley is the perfect location. Balloon flights in this region encompass some of the most incredible and awe inspiring scenery in the country.Wildlife seen while flying may include:

Desert Big Horn Sheep

Mountain Lions

Bobcats

Pronghorn Antelope

Foxes

Coyotes

Peregrine Falcons

Bald and Golden Eagles

Red-tailed Hawks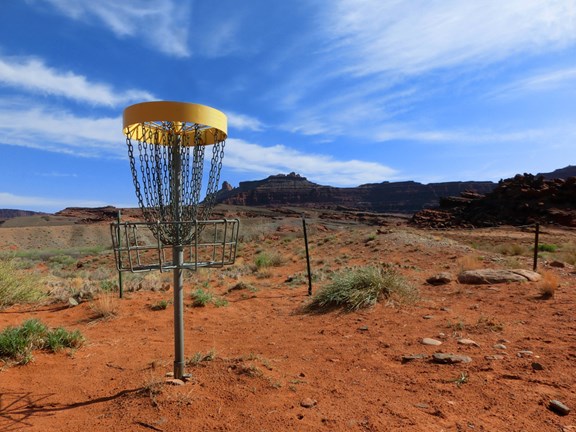 Old City Disc Golf Course
The Old City Disc Golf Course, built in 2008, is set among the beautiful red rocks of Moab Valley. Panoramic views of sandstone cliffs and La Sal Mountain peaks abound. The 18-hole course (par 54) weaves through varied desert terrain dotted with pinyon pines and junipers. Each hole has a concrete tee pad, bench and tee sign. The course enjoys a 3.5 disc rating on dgcoursereview.com.
Moab City Recreation
217 E. Center St.
Moab, UT 84532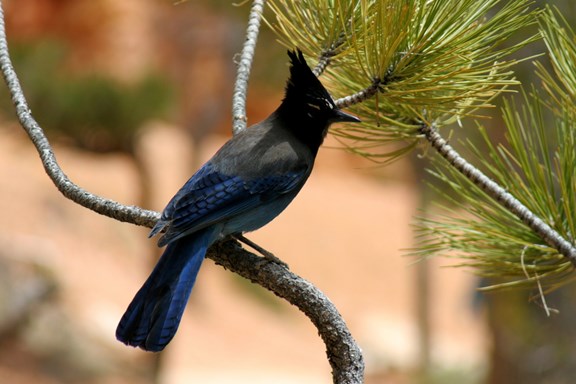 Bird Watching
Among the canyons, arches, river and mountains that surround Moab, is an abundant wildlife offering living wonders as graceful and beautiful as the scenery. Bird watching in Moab is a natural setting for birds that are unique to the Southwest, offering wetlands, canyons and high nesting area for birds whose habitats change with the seasons. Moab offers numerous picturesque locations for birding.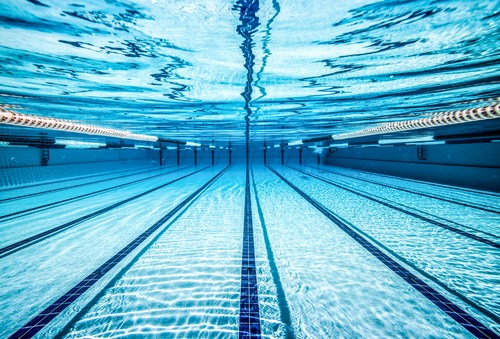 Moab Recreation and Aquatic Center
The new state-of-the-art facility features an indoor six-lane competition pool with both one-meter and three-meter diving boards, a shallow-water area and slide, an outdoor lap pool with adjoining current channel, and a large outdoor leisure pool with a play structure and slides. A fitness area with weight and cardio machines is also available. The facility includes:This state-of-the-art 24,000 square-foot facility includes:

Indoor 6-lane competition pool with 1-meter and 3-meter diving boards, shallow-water area and 18' slide

Outdoor 3-lane lap pool with adjoining current channel and bubble pool

Expansive outdoor leisure pool with zero-entry depth, play structure with slides, and fountains

2400-square-foot fitness center with selectorized and free weights and cardio machines – many with the on-board Visio© platform (see Fitness Center for more on this exciting new technology).

Grass outdoor lounge areas

Multi-purpose room hosting fitness classes, pool parties and social gatherings

Child care center

Men's and women's locker rooms

Family change rooms

ADA compliant facility

374 Park Ave.
Moab, UT 84532