Moab KOA Holiday Recreation
Are you are planning a spring vacation, summer getaway or fall escape? Moab KOA is one of the coolest places to stay in Moab, UT. Nestled in the unique landscape of the American Southwest, we offer the perfect home base as you plan your adventures to the local state and national parks or explore this region's events and culture. 
With tons of recreational opportunities onsite as well, vacationers can have an unforgettable experience without even setting foot off our Moab campground. Whether you are planning a couple's only weekend or a getaway with the kids, here is a taste of the special amenities and recreation options available at Moab KOA.
Unique Campground Amenities and Recreation Only Available at Moab KOA
There are countless experiences and activities to enjoy in Moab. Still, sometimes it is nice to take a break and rest up for your next adventure. That is why you need to choose accommodations that offer plenty of ways to have fun and relax without having to step foot off the premises. Our Moab campground with a pool, hot tub and lots of onsite activities offers fun for young and old alike. 
Your perfect vacation begins with finding your perfect camping experience. We offer ways to stay for every kind of visitor, and each day at Moab KOA will greet you with exciting campground recreation — from roasting s'mores around the campfire and enjoying the pool to taking your pup on a scenic walk and playing a few rounds of horseshoes.
Book Your Site Reservation Today
Got a thirst for adventure? Want to introduce your kids to some backcountry exploits? It does not get any better than Moab — the Adventure Capital of the West. Book your stay at Moab KOA to experience this unforgettable destination for yourself.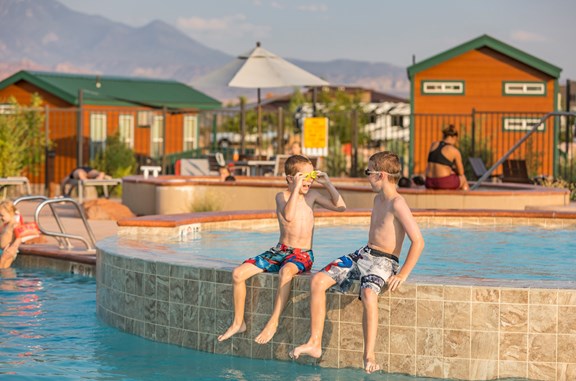 Take a Dip in Moab's BIGGEST Pool
If you are searching for a great family activity in Moab, look no further than our pool. Spend the day at the campground soaking up the sun, or take a dip after a long day of exploring Moab. 
As you splash around or lounge poolside, you can enjoy the magnificent views of the red rock and La Sal Mountains on all sides. Moab's biggest and best new heated pool and nearby hot tub also offer a great place to relax as the sun slips below the horizon. 
Pool/Hot Tub open Mid-March - Closing Each Year.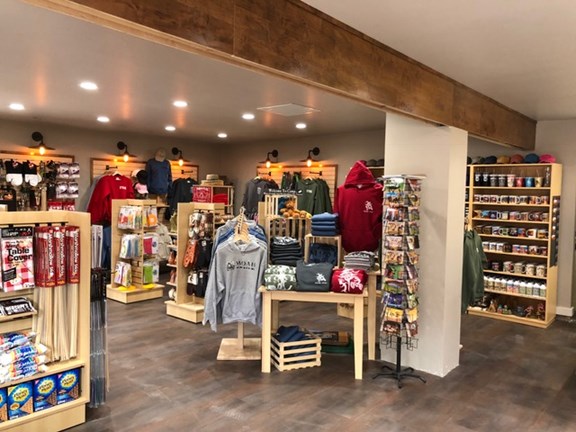 Browse the Camp Store for Souvenirs
Whether you want a keepsake of your Southwest adventure or you have a craving for a sweet treat, we offer the best prices in Moab for souvenirs and other sundries. Forget something in the excitement of packing up for your exciting Moab vacation? Stop by our camp store to find some odds and ends you may have left behind. Or, when you are done with dinner, you can go and get an ice cream in the store or some other snack that you are hankering for.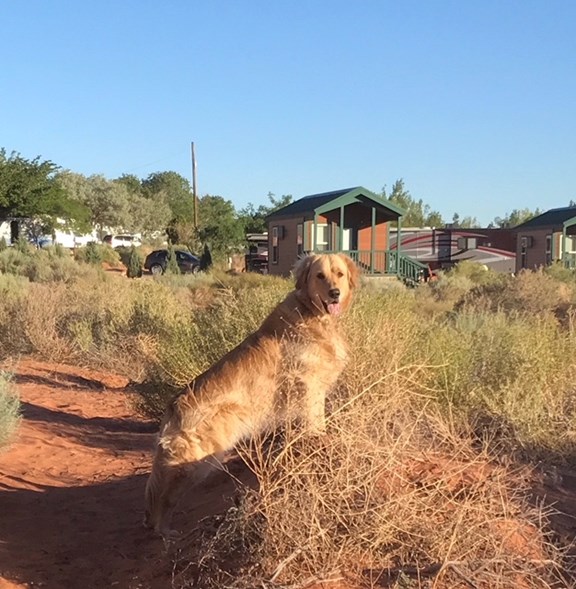 Take the Dog for a Scenic Walk
Enjoy the outdoors, meet new people and get your pup some much-needed exercise. Take the dog for a walk (on a leash of course) and enjoy the beautiful views of the La Sal Mountains in the distance. At Moab KOA, we understand how important dog-friendly amenities are to the four-legged members of your family. Our dog-friendly campground, complete with a scenic dog walk, ensures animal lovers have a cozy place to stay during their visit to Moab.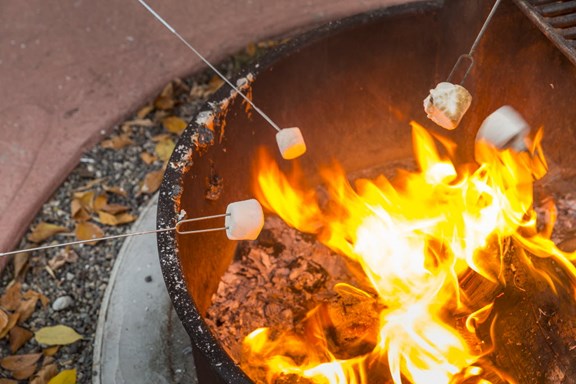 Enjoy Quality Time With Your Friends and Family
From much-needed family downtime to an adventure with friends, no camping vacation is complete without opportunities to relax and have some quality time around the campfire. Each of our RV and Tent Sites is equipped with a charcoal grill for cooking. Cook under the stars, or enjoy s'mores with the family around your fire ring if you're staying in one of our cabins. You can also rent a fire ring at the store if you're in an RV or Tent Site!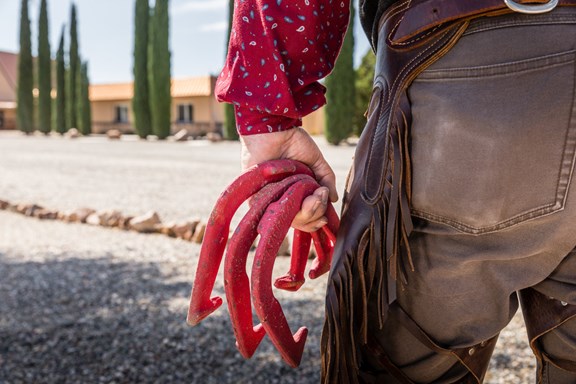 Horseshoes
Play a game of horseshoes with the family or friends! This classic game combines luck and skill as you toss horseshoes toward a metal post and hope you get closest. Just stop by the General Store and ask for the horseshoes.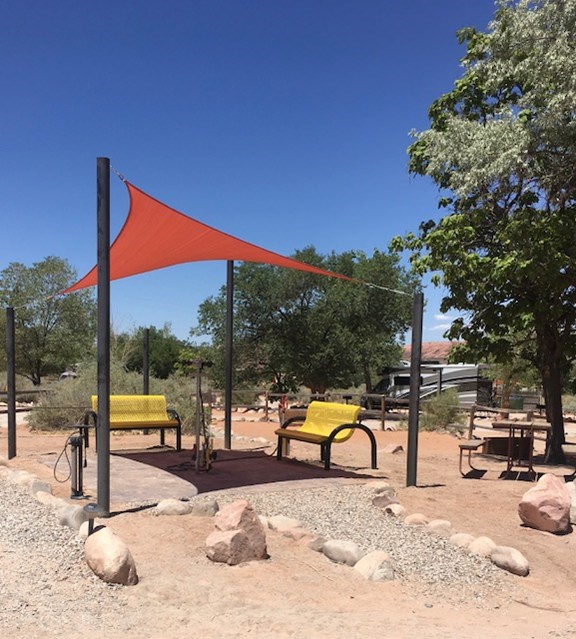 Bike Wash and Repair Station
Moab is considered home to some of the greatest mountain biking on the planet. There are a variety of scenic trails that take you through spectacular canyons and along mesa tops. No matter if you are a seasoned biker an amateur adventurer, you are in for a treat. 
After a rugged ride through Moab, you will need a place to rinse off or repair your bike. Moab KOA has all of the essentials you need to make basic repairs and get ready for another day's adventure!
Local Area Recreation