Summer has technically been over for a while now, but does it really have to end?
In our opinion, the answer is "no."
If you're one of the many who love summer, why not continue to chase it, and enjoy an endless summer in the South?
You may have some hesitations about packing up and heading south during the winter, but there are a number of reasons why you're going to love pitching up in the southern half of the states when the weather up north takes a turn for the worse.
Here's Why You Should Camp in the South This Winter
1. The weather
Let's start with the obvious, here. The weather down south is a dream in the winter. While in the summer spots such as Arizona may be less than ideal, when the winter storms hit elsewhere in the country, you'll find people here walking around in shorts and flip flops without a care in the world, except maybe finding the best spot to catch some rays.
Even if you aren't looking for summer weather, heading just a bit south in the winter will give you much more bearable weather than up north. Imagine stepping outside of your RV in the morning to sunshine as opposed to snow. You don't have to ask us twice which one we'd rather have.
2. Bye bye to mosquitoes
As much as we love summer, we cannot bring ourselves to love the mosquitoes that come along with it. Enter: winter camping in the south. For the most part, you can kiss mosquitoes goodbye, except for some parts of Florida, but you will definitely see relief from the summer swarms.
3. Less traffic
While flocking to the south isn't a rare thing (the term snow bird certainly is a real thing), you'll find there are still not nearly as much travelers at some of the lower states' hot spots as there are in the summer. Think things like the Grand Canyon, Arches National Park, and many more.
While you still may find yourself faced with some crowds, you won't be fighting through the massive amounts of people that you will in the summer.
4. Plenty of options
Some KOAs are only able to operate part of the year due to the restrictions that weather places on their usability.
However, thanks to the great weather down south, you'll find that most of the KOAs in this part of the country remain open. And, they're pretty much guaranteed to be a lot less crowded than during the summer, so chances are good you'll get the opportunity to pick your favorite camping spot to stay for as long as you'd like.
5. Less gear
We are huge advocates of winter camping, but we aren't going to lie: you need a lot more gear to camp in the winter than the summer.
However, if you're camping down south in the winter, it's essentially the same as camping in the summer, so you won't be weighed down with a bunch of extra gear.
Sounds like a win-win, right?
In case you need more convincing that a southern camping trip this winter is the right thing to do, here are some great spots that may sway you.
Warm Winter Camping Destinations Down South
William B. Bankhead National Forest | Alabama
This national park in the southeast spans 181,230 acres that are filled with activities for you to enjoy. You'll find plenty of waterfalls to play in as well as miles of trails to hike. There is plenty of opportunity here to get off the grid and really connect with nature, possibly even canoe around if that's something you're into. Horseback riding is another activity you can partake in inside the forest, so what we are saying is that it's impossible to get bored while you're here.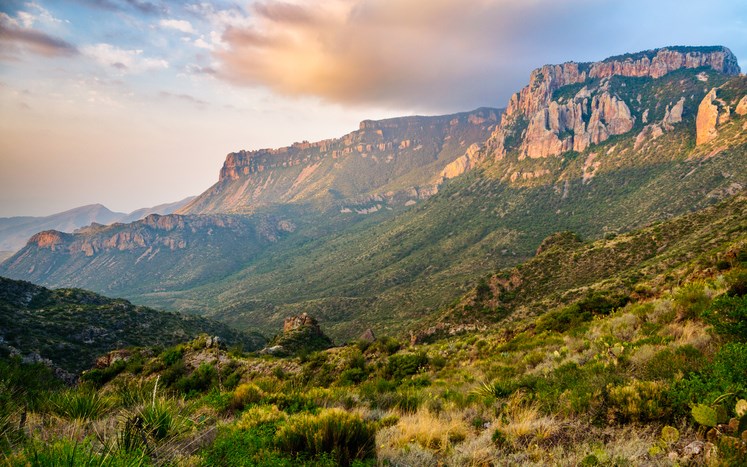 Big Bend National Park | Texas
Known as one of the top 10 places in the world to get in some seriously good stargazing, Big Bend National Park in Texas is a great place to escape to in the winter.
Why are the stars so much better here? Well because Big Bend has the darkest skies in all of the lower 48 states and as a result bears the title of an International Dark Sky Park.
But the night skies aren't all there is to see here. You've got everything from hiking to birding; canoeing to hot spring soaking in Big Bend. You can even hop on a boat and head to Mexico if that sounds like your type of adventure.
One thing you don't want to miss out on is a drive on the Ross Maxwell Scenic Drive. This is a great way to see some beautiful desert scenery that will have you forgetting winter exists.

Everglades National Park | Florida
The weather here is a dream come true and it's no secret. You'll find this place to be quite busy during the winter, but it's worth it. Especially when you see all the beautiful wading birds here, and all the area to explore — Everglades is the third largest park in the lower 48 states. It's also a great spot to partake in both saltwater and freshwater fishing as well as hiking that offers both short hikes and longer hikes.
There is something for everyone to enjoy here, and the weather is something that everyone will certainly agree on.
KOAs nearby:
Hollywood KOA
Davie / Ft. Lauderdale KOA
Naples / Marco Island KOA Holiday
Sugarloaf Key / Key West KOA Holiday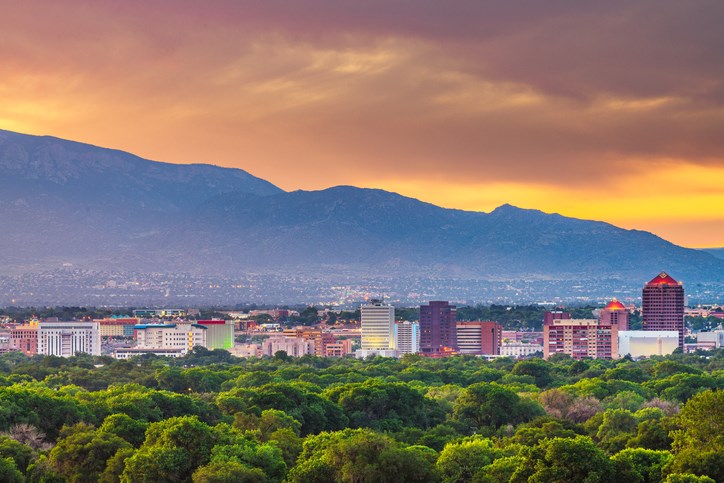 Albuquerque | New Mexico
As New Mexico's biggest city and one that you've certainly heard a lot about, there is a lot to explore in this southwest city. The museums here are among some of the country's best, and the shopping is great if you're in the market for some beautiful Native American crafts.
However, if you're more into outdoor exploration, then you'll want to head just outside the city where you can hike, bike, and climb to your heart's content. Cibola National Forest is the hot spot for these activities, so be sure you plan a day there to enjoy what nature has to offer in New Mexico.
KOAs nearby:
Albuquerque North / Bernalillo KOA Journey
Albuquerque KOA Journey
Grants KOA Journey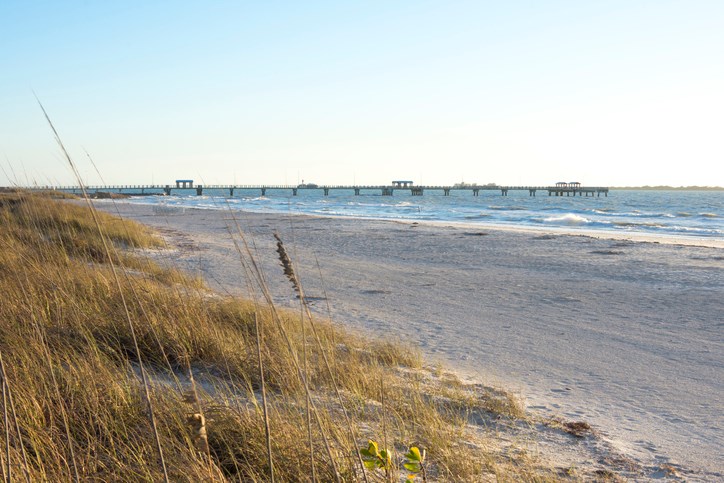 Fort De Soto Park | Florida
When you've got a park that spans five islands, you are in for some serious adventure. When the weather up north has got you down, head to Fort De Soto Park. Don't let the name trick you — this is so much more than a park. Named as one of the best beaches in the state, this place is full of family-friendly fun. From tidal pools to white sand beaches; seashell hunting to a nice lagoon, this is a water lover's paradise.
If you want to get off the beach and into the water, then rent a canoe or kayak and explore the paddling trail and beyond.
Like many great spots down south, there is some fishing to be had here, as well as hiking trails where you can enjoy some seriously beautiful plants and animals.
KOAs nearby:
St. Petersburg / Madeira Beach KOA Holiday
Clearwater / Lake Tarpon KOA Holiday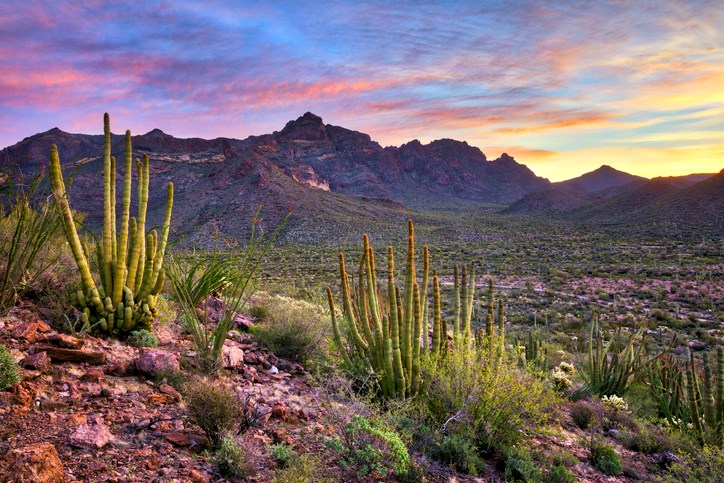 Organ Pipe Cactus National Monument | Arizona
Though it may not sound that enticing, a trip to the Organ Pipe Cactus National Monument is a must. This species of cacti is native to Mexico but exists in the United States just here at the monument.
A hotspot in the summer, this monument is ideal to visit in the winter when it isn't swarming with people and when you can catch some stunning photos. Plus, the temperatures make for ideal camping conditions, especially if you're staying in a tent.
KOAs nearby:
Gila Bend KOA Journey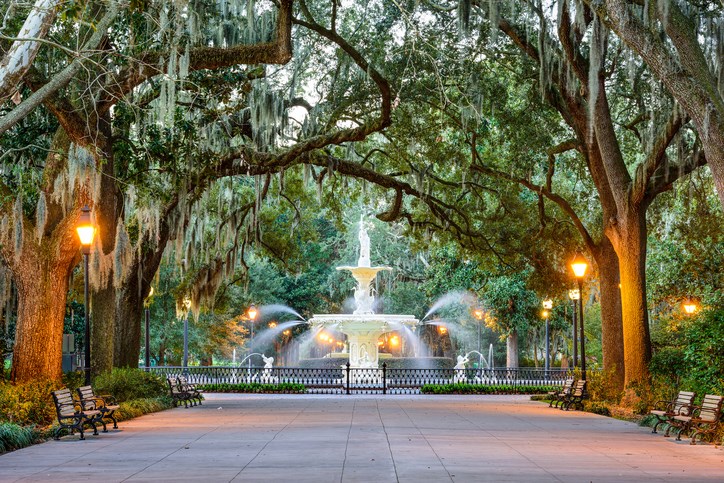 Savannah | Georgia
You probably want to steer clear of this place in the summer, but once winter rolls around, Savannah becomes a heavenly place to enjoy some camping.
Savannah boasts some great festivals during the winter with top ones such as the Savannah Book Festival and the MountainFilm On Tour.
The food here is something you will quickly come to love, and that southern hospitality is something you just don't find anywhere else.
KOAs nearby:
Savannah South KOA Holiday
Point South / I-95 / Yemassee KOA Holiday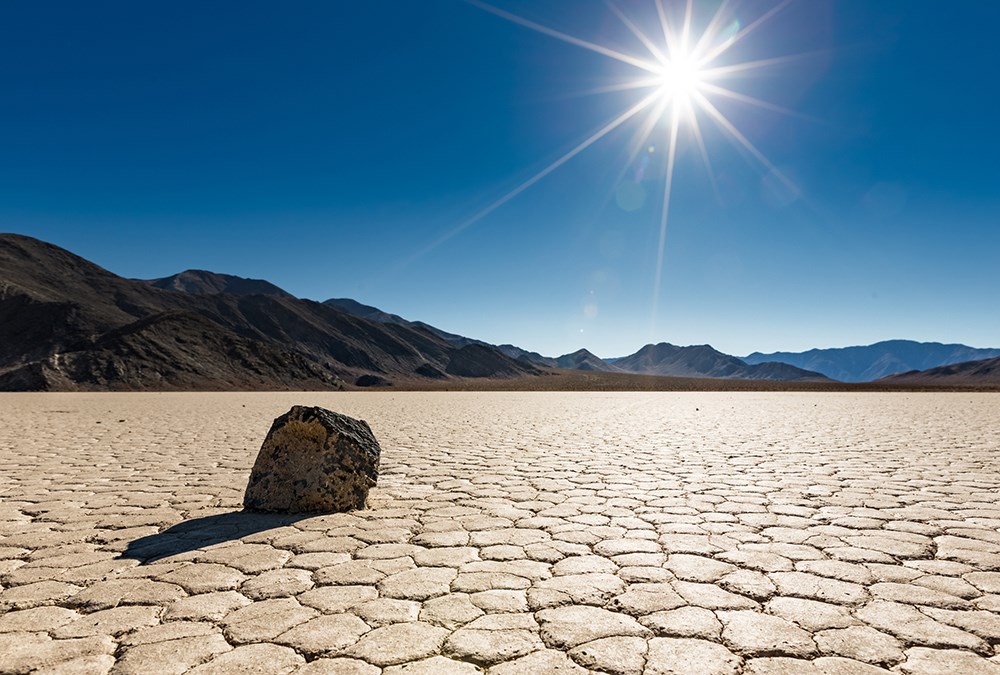 Death Valley National Park | California
During the summer, this place takes the award for one of the hottest places in the world a.k.a quite hellish. But during the winter, it's heaven. Boasting over 3 million acres of desert and mountains, this park offers up never-ending explorations.
Though the temperatures in the park do drop to around 40 at night, during the day you'll love the warm, but not hot temperatures that make for ideal hiking conditions. Oh yeah, and the crowds will thin out immensely during the winter as well, especially between Thanksgiving and Christmas.
KOAs nearby:
Lake Isabella / Kern River KOA
Barstow / Calico KOA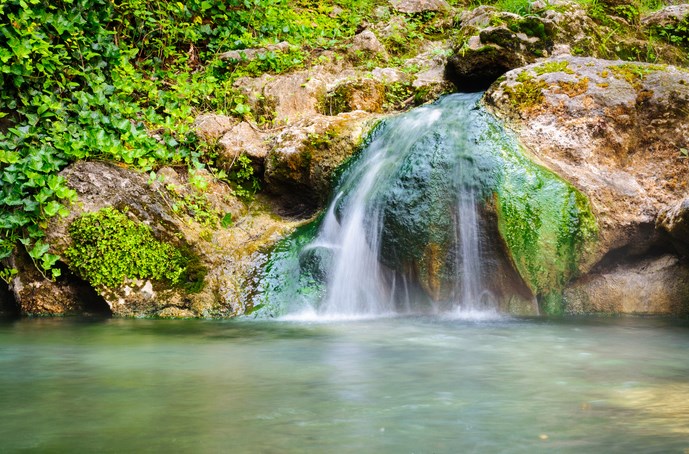 Hot Springs | Arkansas
Though the temperatures outside may not be the hottest, it won't matter when you're hanging out in Hot Springs. These thermal waters are known for their healing abilities, and exist right in the middle of town.
In addition to the hot springs that attract travelers from all over, the town of Hot Springs has a great trail system that will bring much joy to bikers and hikers.
KOAs nearby:
Hot Springs National Park KOA
Little Rock North / Jct. 1-40 KOA Journey
That is just a handful of reasons why camping in the south this winter is going to switch winter from being your least favorite season to your favorite. With KOA locations all over the South, you will have no shortage of adventures and no shortage of fun places to explore during the winter months.
---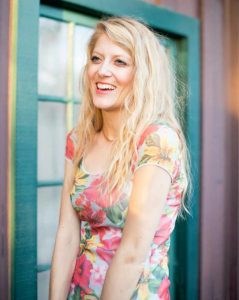 Leslie, a.k.a. Copy Girl, is a copywriter who gets butterflies from telling stories through words.
Her voice comes from a place filled with passion, dreams, and lots of sugar. "Cake over steak" is her go-to motto.
With over 10 years of experience in crafting words, and years of embarking on travels that have taken this Montana girl to some incredible places, Leslie love the adventures of both body and mind her writing takes her on.
Everywhere she goes, she takes this advice with her:
"Hold on to your divine blush, your innate rosy magic, or end up brown." – Tom Robbins, Jitterbug Perfume
To see what Leslie's up to in the writing world, visit her website here.
---