Large crowds can put a damper on an otherwise great vacation. Often when we daydream about that perfect summer getaway, we immediately conjure images of peaceful meadows, crystal blue waters, or an expanse of white sand beaches. What we don't see in the shot? The dozens (sometimes hundreds) of other travelers milling about in search of the very same "zen" experience.
Most people are familiar with the many well-known (and often visited) beaches, theme parks, and national parks in the United States (We're looking at you, Grand Canyon and Disney). Is it worth it to keep these beloved vacation sites on your summer bucket list? Absolutely. But you may have to be a bit more strategic if you want to avoid standing shoulder-to-shoulder with hundreds of fellow trip-goers.
The country is wide, and there are so many places to explore beyond the usual. Before you take to the road most traveled, consider searching up some of these exciting — and lesser-known — summer destinations, instead. Who knows — it just might end up being the summer vacation of your dreams!
Looking to Avoid The Crowds on Your Summer Travels? Try These Spots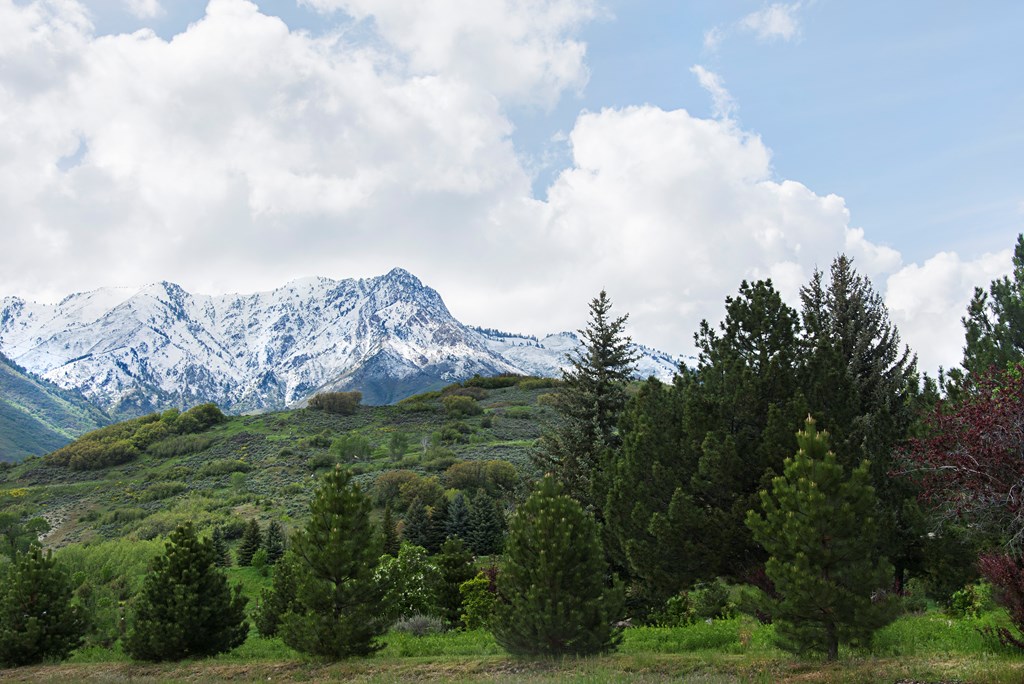 1. Ogden, Utah
Lots of the prominent ski resort towns reinvent themselves in the warmer months. Melted snow makes way for mountain bike paths and wildflower fields. Ogden, Utah, is one of those places. In the summertime, the mountainous terrain becomes a picturesque playground for hiking, scenic drives, fishing, cycling, climbing, and water sports.
The area of Weber County boasts more than 170,000 acres of national forest and upwards of 210 miles of mountain biking and hiking trails. Visitors can also enjoy plenty of water sports and fishing in the many pristine rivers, lakes, and reservoirs.
This destination is a bit urban-meets-rural. Meaning rock climbers can test their skills at Ogden Canyon and still be just minutes from downtown Ogden. Rest assured that the mountain town offers plenty to do, too — everything from breweries to eclectic shops and locally owned restaurants.
If you visit Ogden in summer, be sure to check out the Ogden Twilight concert series, which takes place in the Ogden Amphitheater. The popular event has hosted such amazing bands as the Flaming Lips, Portugal the Man, and the National Parks.
KOAs nearby:
Brigham City / Perry South KOA Journey
Salt Lake City KOA Holiday
Springville / Provo KOA Holiday
Bear Lake / Marina Side KOA Holiday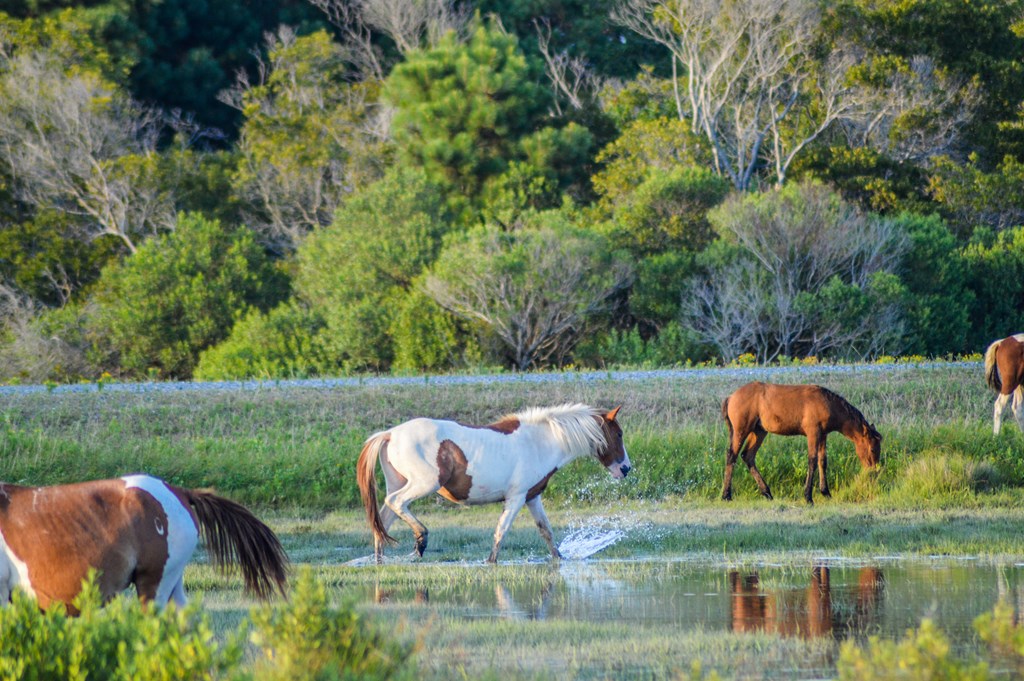 2. Chincoteague Island, Virginia
It might not be so easy to pronounce, but this island, also dubbed the "Gateway to Virginia", sure is a free and easy place to kick back and relax.
The first and most crucial thing you should know about this East Coast gem is that it is the site of the Chincoteague National Wildlife Refuge, which is home to the famous Chincoteague Wild Ponies: small, shaggy — truly wild — horses that have adapted to the island environment over many years by eating dune and marsh grasses.
Ponies aside, there are so many things to love about Virginia's only island resort. While this destination lies within reach of many major cities, it is serene, with no high rises or boardwalks and very little traffic. It is ideal for relaxing on the beach, catching a sunset over Chincoteague Bay, renting bikes, or taking in the island's unspoiled beauty via kayak.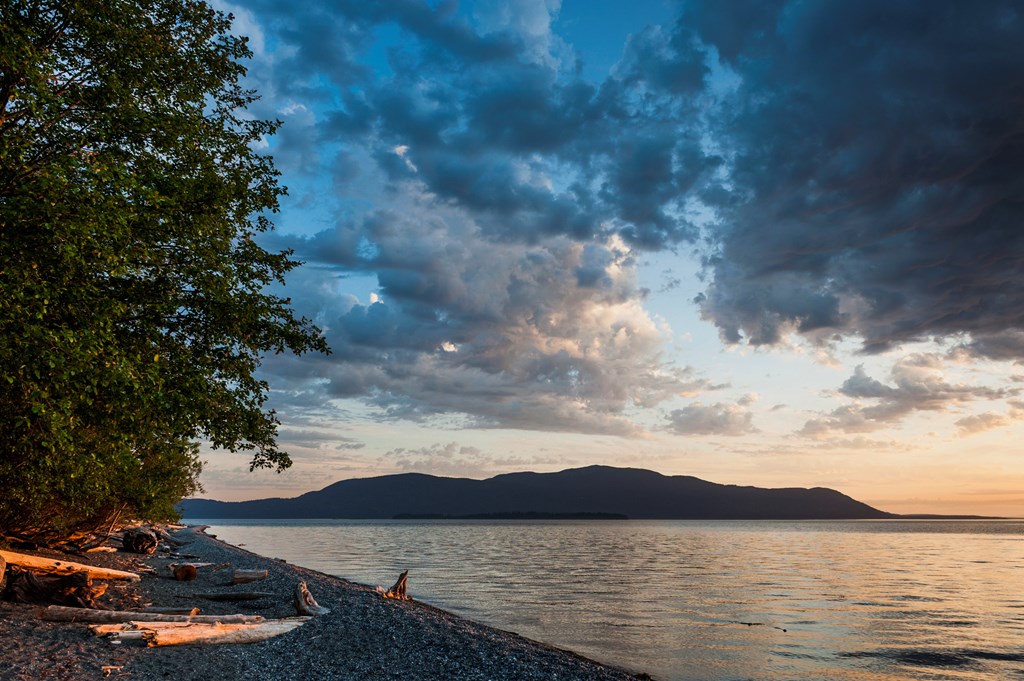 3. Orcas Island, Washington
Another lesser-known island worth exploring is Orcas Island in San Juan County, Washington. Orcas is one of the several San Juan Islands situated in the upper Pacific Northwest. Specifically, it is the one shaped like a saddle bag.
The unique series of islands can be accessed through the Washington State Ferries system, as well as air, seaplane, and sea charter services. Private boats can also dock near villages around Orcas Island and public shorelines. During the summer, an island shuttle van runs from the ferry landing to several points of interest.
Orcas is a superb place for those who love hiking, art, and history. And yes, it's got whales (!) Imagine hiking along rugged, old-growth trails and encountering expansive water vistas along the way. Visitors can also drive or bike to the observation tower at the top of Mount Constitution in Moran State Park to view the island-dotted Salish Sea and snow-capped Mount Baker.
Summer is perhaps the best time to come to Orcas Island, as Orca-focused whale-watching tours run from May through September and come with an "Orca guarantee". This means the tour's success rate of encountering the region's Biggs killer whale is very high … to the tune of over 90 percent!
KOAs nearby:
Lynden / Bellingham KOA Journey
Burlington / Anacortes KOA Holiday
Concrete / Grandy Creek KOA Holiday
Olympic Peninsula / Port Angeles KOA Journey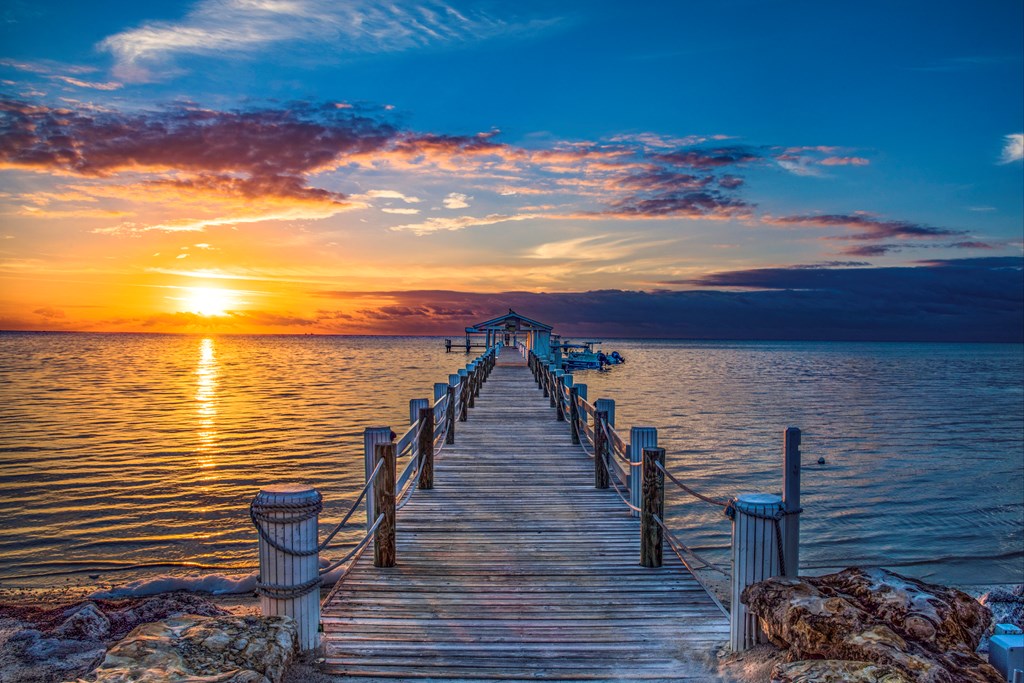 4. Islamorada, Florida
Everyone's heard of Key West and its tropical charms. But how about Islamorada, a village in Florida encompassing six of the Florida Keys? The beachy paradise one hour south of Miami is worth checking out.
Islamorada consists of four islands spanning 18 miles. It is known as the Sport Fishing Capital of the World and tourists love it for its up-scale, small-town scene with a laid-back vibe. Fishing enthusiasts come to the area to hook Tarpon, Bonefish, Snapper, Grouper, Amberjack, and Hogfish (to name a few of the most coveted fish varieties).
Noteworthy cultural, as well as food and drink, places include Indian Key Historic State Park, the Keys Brewing Company, Morada Way Arts and Cultural District, and the Windley Key Fossil Reef Geological State Park. And visitors absolutely should not forget the key lime pie.
Another fun thing to do here is hop on a one- to two-hour jet ski tour and explore the region's bays, basins, and mangrove tunnels. You might even catch a glimpse of dolphins and manatees frolicking in their natural habitats.
Just keep in mind that the hurricane season in and around Islamorada tends to peak in August and September. March to May is reported to be the best time to beat the crowds at this island sanctuary.
KOAs nearby:
Sugarloaf Key / Key West KOA Holiday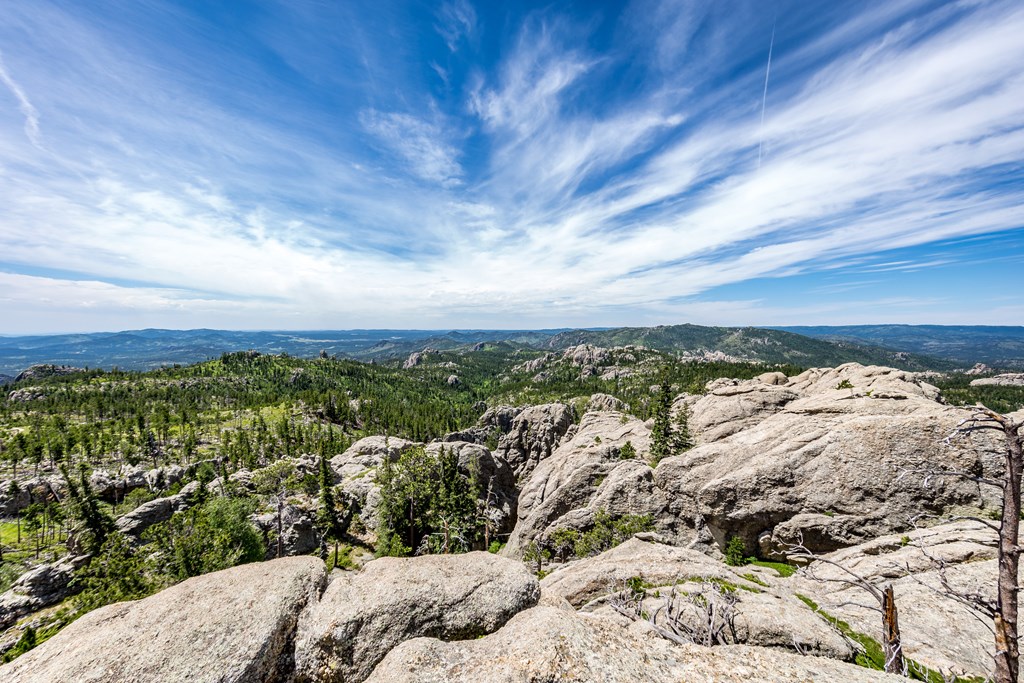 5. Black Hills, South Dakota
The Black Hills: It's the pace with the presidential busts carved into the rock. And while the beautiful landmark does get busy in the summer months, the foot traffic is far from that of more well-known U.S. national parks. You can avoid the brunt of summer crowds in the Black Hills by making your trip here in April and May or September and October. But what's there to do?
The Black Hills National Forest is consistently a favorite summer destination of travelers, thanks to its stunning rock formations, dense pine forests, lively wildlife, and a litany of recreation opportunities.
It seems there are endless national wonders in the Black Hills and Badlands region of South Dakota — monuments of both man and nature.
The region is home to the Lakota nation. The mountainous "island" surrounded by a vast prairie is, of course, home to the well-known Mount Rushmore and Crazy Horse memorials. While these more popular sites can get busy, visitors can also feast their eyes on the sandstone spires of Badlands National Park, Devils Tower, and Custer State Park, a wildlife refuge that is home to nearly 2,000 buffalo.
KOAs nearby:
Mount Rushmore KOA Resort at Palmer Gulch
Custer / Mount Rushmore / Black Hills KOA Holiday
Rapid City / Black Hills KOA Holiday
Deadwood / Black Hills KOA Holiday
Spearfish / Black Hills KOA Holiday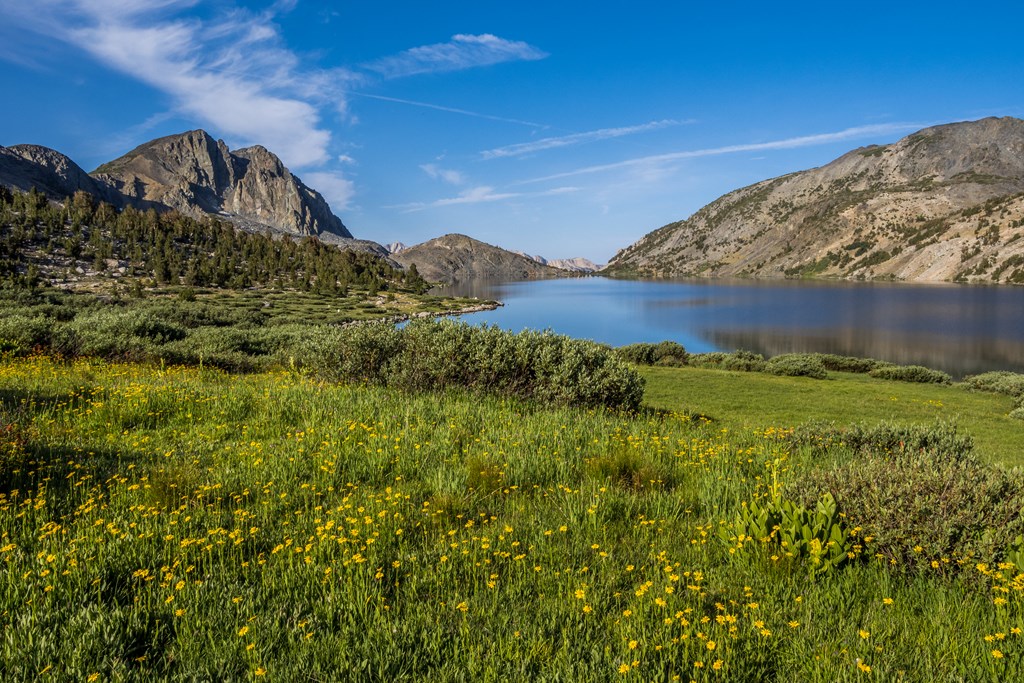 6. Mammoth Lakes, California
Even California still has many legitimate summer destinations to explore … if you know where to look. This summertime mountain getaway of Mammoth Lakes checks all the boxes: breathtaking scenery, soothing water, pleasant weather, and family adventure. Depending on how rugged you want to get, it's also an amazing location to camp, backpack, and climb mountains.
Mammoth Lakes in Mono County, California, is located east of Mammoth Mountain (actually a volcano surrounded by granite peaks). This is another ski town-turned-wild wonderland as the temperature ticks up. Visitors here can enjoy views for days — craters and hot springs, alpine lakes, and tufa towers.
The website www.visitmammoth.com has an interactive map to help prospective vacationers explore the terrain. Another plus — the scenic gondola runs mid-June through September and treats riders to a high-country spectacle of the surrounding Sierra Nevada mountain range.
KOAs nearby:
Coleville / Walker KOA Holiday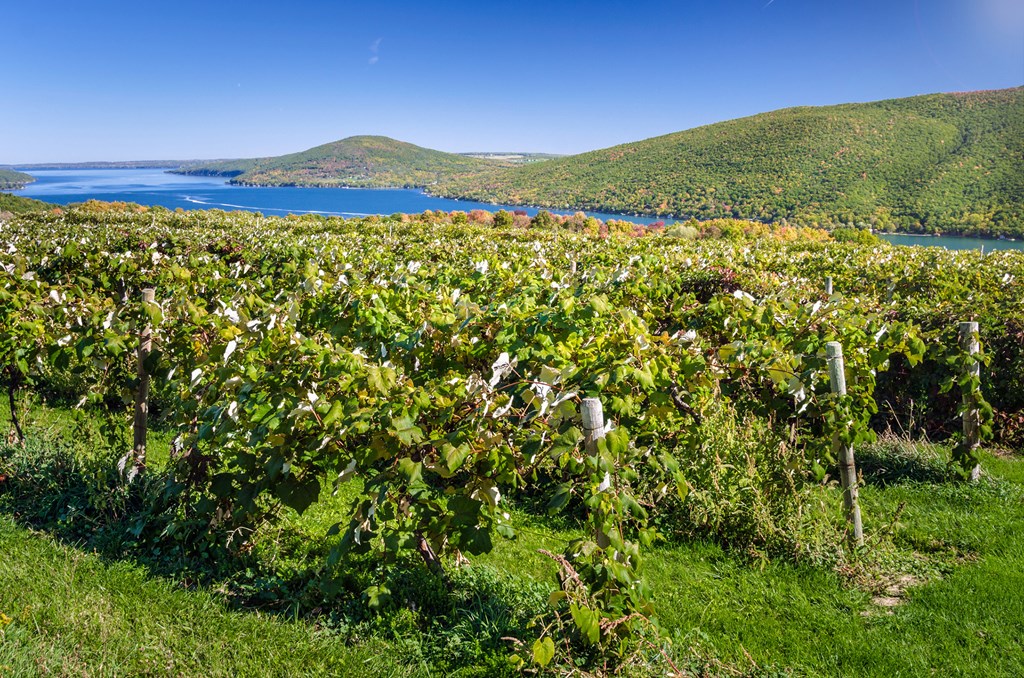 7. Finger Lakes, New York
Manhattan may offer a singular sensation … but it's not New York's only hit destination. In the lazy days of summer, New Yorkers and non-New Yorkers alike can find beauty, wonder, and tons of fun in the state's Finger Lakes region.
The Fingers Lake vacation area encompasses 11 lakes and includes the 14 counties between Lake Ontario to the north and Pennsylvania to the south. The closest cities are Ithaca, Canandaigua, and Skaneateles.
Fingers Lake is a place of staggering national beauty, yes. But it is almost as well known for its world-class wineries, endearing small towns, and the stunning Gorge Trail in Watkins Glen State Park.
The largest of the lakes in the region is Seneca Lake. It is a destination in itself for vintners and anyone who loves wine, water sports enthusiasts (including but certainly not limited to sailing), and even cow cuddling (who knew?). It is also the site of many, many gorgeous waterfalls.
KOAs nearby:
Waterloo / Finger Lakes KOA Holiday
Canandaigua / Rochester KOA Holiday
Watkins Glen / Corning KOA Resort
Hammondsport / Bath KOA Resort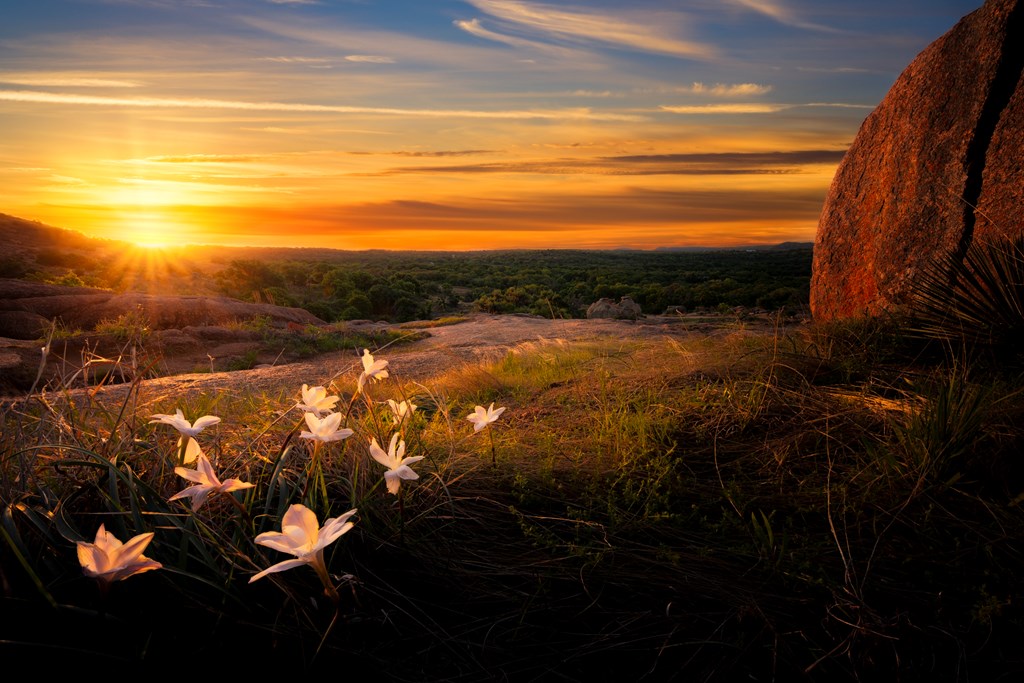 8. Fredericksburg, Texas
This city in central Texas is another must-see for wine lovers due to the quantity and quality of its local wines and wineries. That said, there are so many things to do here that the entire family can enjoy — like tasting the sweet, ripe summertime peaches, enjoying music and barbeque al fresco, shopping at one-of-a-kind boutiques, or soaking up local history in one of many hands-on museums like the Pioneer Museum and the National Museum of the Pacific War.
In Fredericksburg, you certainly get a taste of the Texas Hill Country, but you'll also catch notes of the city's German history in its architecture and cuisine. Fredericksburg was founded by German settlers in 1846 and still retains a great deal of that German "gemutlichkeit" or friendliness.
Summer visitors to Fredericksburg certainly won't want for things to do or ways to play in the fresh, open air.
KOAs nearby:
Kerrville KOA Journey
San Antonio / Alamo KOA Holiday
Austin East KOA Holiday
Leander / NW Austin KOA Holiday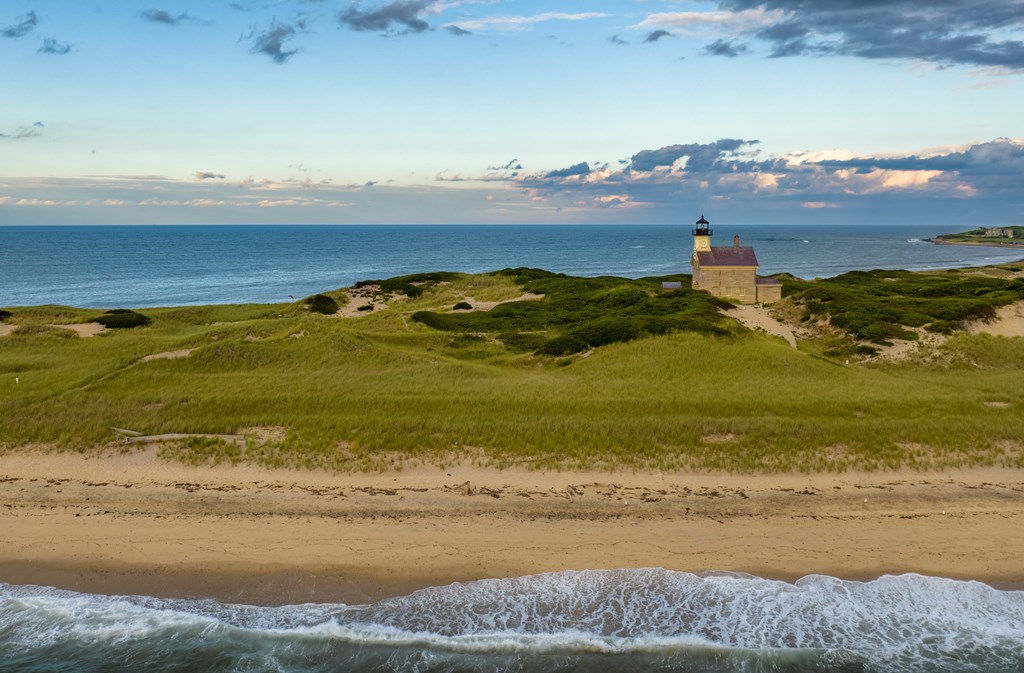 9. Block Island, Rhode Island
Did you know that it is, in fact, possible to experience the timeless beauty and serenity of a New England beach without competing for sand space? One great example of this is Block Island, Rhode Island. This is just about the most perfect place to travel to for a chill day trip or a weekend getaway.
Unlike pricier spots in NE, Block Island is said to be quite affordable, with lots of free activities and things to do, while still offering visitors a ton of great food, a cozy downtown ambiance, and iconic lighthouses. And the scenery all over the island is nothing short of breathtaking.
Ferry crossings to Block Island take just 30 to 60 minutes from Newport/Narragansett. Since the island is so small, you don't have to worry about seeing it all, and visitors can just move at their own pace, relax, and take in the special beachfront shops and natural scenery.
There's great hiking and views here, too. Climb atop the Mohegan bluffs and/or explore the 3.5-mile Clayhead Trail & Maze (which even harbors a secret beach).
This is one of those places where you really can't go wrong. A summer visit here is guaranteed to relax and recharge … and then return you to your world refreshed.
KOAs nearby:
Mystic KOA Holiday
Niantic / I-95 Exit 72 KOA Journey
There's a reason why so many people flock to popular destinations like the Grand Canyon, Palm Beach, and Martha's Vineyard in the summertime … they're fantastic places to visit! Not to mention, the summer months are the time when many U.S. residents enjoy time off of work and school. But have you considered experiencing the charm of Martha's Vineyard in May? Or the Grand Canyon in early September?
Visiting a popular destination in a not-so-popular month can be a secret and effective way to beat crowds and still have a one-of-a-kind experience. A popular national park like Yellowstone will have its peak season listed on the website. Then, you might simply adjust your travel plans for a week before or after that surge of visitors. Just be sure to check the weather and pack warmer (or cooler) as needed. You might find the lack of crowds is well worth the week away from school or work.
And if you still want to enjoy your summer vacation in those high-summer months of June, July, and August (as many do), think outside the box. Whether or not you have experienced the "big" parks or beaches, just remember they're not the only parks and beaches. Do some digging and you will find there are magical places throughout the country!
Consider booking one of these lesser-known gems for your next summer vacation, and save that Grand Canyon stop for an off-season treat.
What's the worst that could happen — two amazing, crowd-free respites in one year?
---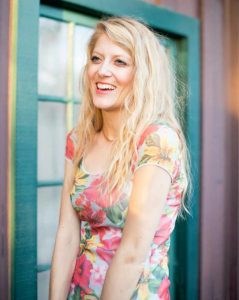 Leslie, a.k.a. Copy Girl, is a copywriter who gets butterflies from telling stories through words.
Her voice comes from a place filled with passion, dreams, and lots of sugar. "Cake over steak" is her go-to motto.
With over 10 years of experience in crafting words, and years of embarking on travels that have taken this Montana girl to some incredible places, Leslie love the adventures of both body and mind her writing takes her on.
Everywhere she goes, she takes this advice with her:
"Hold on to your divine blush, your innate rosy magic, or end up brown." – Tom Robbins, Jitterbug Perfume
To see what Leslie's up to in the writing world, visit her website here.