Your Guide for Camping in Wisconsin
Book your next adventure in Wisconsin if you enjoy relaxing, exploring and enjoying great food and scenery. Wisconsin offers plenty of fun indoor and outdoor activities for the whole family to enjoy. Kayak on Lake Michigan, sample some famous cheese, explore the shorelines, hike some scenic trails or learn about Wisconsin's fascinating history. Book a stay at Kampgrounds of America to experience Wisconsin for yourself.
The Lure of Wisconsin
Delectable cheese, award-winning breweries, stunning coastlines, beautiful landscapes and pristine cities are just a handful of the reasons to visit Wisconsin. This state is both relaxing and exciting with peaceful lakes and state parks alongside bustling cities. Family-owned farms and businesses, picturesque small towns, gorgeous landscapes and clean cities make Wisconsin a charming destination.
Where to Camp in Wisconsin
When you visit the state's bustling cities or explore Wisconsin state parks, camping is a fun and exciting way to stay. It gives you the option to relax, explore the nearby attractions or simply spend quality time with friends and family. Whether you want to try RV camping in Wisconsin or sleep in cozy Wisconsin cabin rentals, KOA offers plenty of camping and lodging options to make your visit to this beautiful state exciting and comfortable.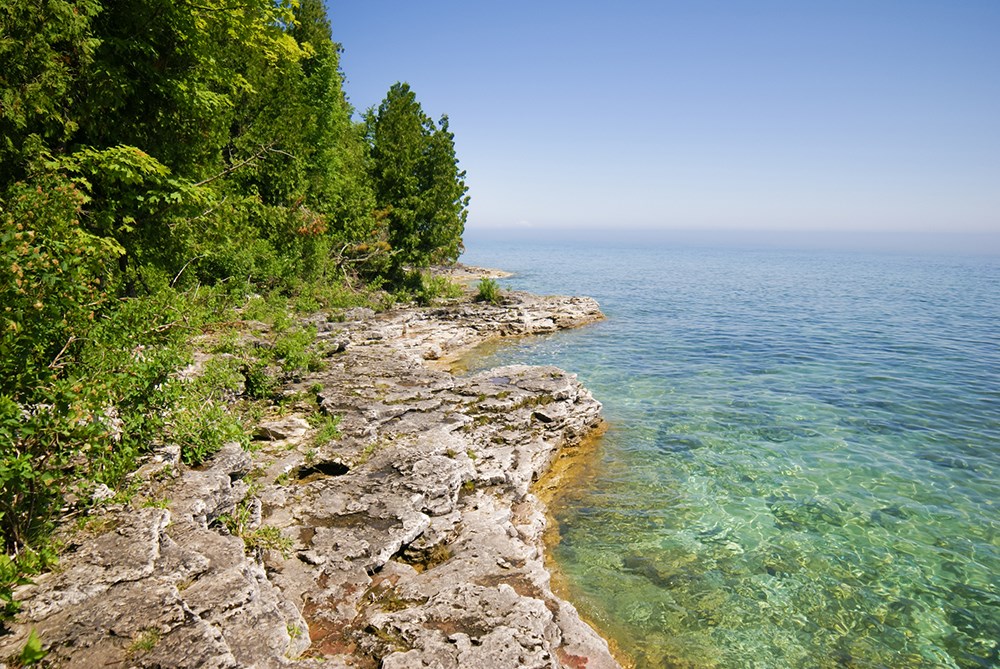 Experience the Shorelines
Some of the best campgrounds in Wisconsin are only a short walk or drive away from Wisconsin's top destinations. Book a stay in Door County to experience the beautiful shoreline of Green Bay and Lake Michigan. This area is full of small beach town vibes, iconic lighthouses and incredible food that will make for a relaxing, fun trip. There are plenty of opportunities for relaxing and exploring around Wisconsin's lakes.
Visit the Cities and Charming Towns
If you want to visit Wisconsin's cities while also relaxing in the great outdoors, check out the camping and lodging options in Fond Du Lac. Enjoy a peaceful oasis tucked away in Kettle Moraine State Forest and take advantage of the surrounding cities' fun entertainment just a short drive away.
Reserve a campsite in Hixton to visit Wisconsin's state capital, Madison, and the exciting city of Eau Claire nearby. You can also plan a vacation in Milton to experience southern Wisconsin's rolling hills and tasty wineries.
Explore the Great Outdoors
You can explore the Northern Woods and stately Red Pine trees when you book a stay in Hayward, or enjoy scenic rides and visit the September cranberry festival when you camp in beautiful Oakdale. Check out Wisconsin Dells cabin rentals and other camping and lodging options to enjoy all of the outdoor activities that the Wisconsin River has to offer.
Things to Do in Wisconsin
Camping in Wisconsin is relaxing, and it offers a variety of fun activities and places to explore. When you visit Wisconsin, here are just a few of the many things to see and do.
Spend a Day on the Lake
Lake Michigan's clear blue water is sure to captivate you as you explore the shoreline, soak up some sun or paddle your way past sandstone cliffs in a kayak. Hike past stunning waterfalls or spend a day on rocky beaches. Book a lake cruise to tour the cities, small towns and lighthouses. Explore Wisconsin from the water and end the evening watching a breathtaking sunset.
Visit Lake Superior to explore one of the world's largest freshwater lakes. Here, you can check out various state parks, tour lighthouses and learn all about the Great Lakes' historical shipwrecks.
Learn All About Wisconsin's History
After a day on the lake, visit the Wisconsin Maritime Museum to learn about Wisconsin's shipbuilding history and discover what life was like inside a WWII submarine. Learn about the American Circus at Circus World, a Wisconsin historical site featuring artifacts from the Ringling Bros. and Barnum and Bailey's Circus. This historic landmark contains the oldest circus structures in the United States from the nineteenth and twentieth century.
Discover what school was like before the 1960s at the Reed School, a one-room school built in 1915. Learn about the history of Wisconsin's one-room schoolhouses and sit inside a classroom that served students until 1951.
Learn about indigenous history and culture at the Chippewa Valley Museum or the Forest County Potawatomi Museum and Cultural Center. You can also try Native American foods, watch traditional dances and purchase crafts at annual events such as Hayward's Honor the Earth Pow Wow.
Eat Incredible Food
Wisconsin is home to some of the country's best family-owned dairy farms, which means it is also home to some of the country's most delicious cheese. Visit Mars Cheese Castle in Kenosha to choose from over 700 types of cheese or sample cheese-infused food such as cheese bread and cheesy popcorn.
Learn about cheesemaking history at Milwaukee's Clock Shadow Creamery. Watch how cheese is made and then sample some delectable cheese for yourself. Wisconsin is also famous for serving its fried cheese curds and savory beer bratwurst at various restaurants and street carts.
Wisconsin's dairy farms also contribute to some incredible ice cream, so make sure you also indulge in a delicious, cold ice cream cone while you are visiting the state.
Enjoy Gorgeous Scenery
From sandstone cliffs to stately Red Pines and all of the sunsets in between, Wisconsin is a beautiful state. You can enjoy the incredible scenery Wisconsin has to offer by hiking, biking, driving or kayaking your way through its stunning landscapes. You can also visit Newport State Park at night for some awe-inspiring star gazing.
Grab your hiking boots and enjoy one of the many hiking trails in Wisconsin's forests and State Parks. Whether you are an experienced hiker or just looking for a peaceful stroll through the forest, Wisconsin has over 2,700 miles of trails to explore.
Book Your Wisconsin Adventure With KOA
Tent and RV camping are exciting ways to experience Wisconsin, but if you prefer other lodging options, there are also plenty of campgrounds with cabins in Wisconsin. At many KOA locations, you can stay in tents, RVs and Wisconsin Camping Cabins.
At many KOA locations, you will enjoy various amenities, family activities and food options. The knowledgeable and helpful staff is dedicated to making sure your visit is fun and relaxing. Stay at a KOA Campground to enjoy the great outdoors with friends and family, enjoy some exciting adventures and explore all that Wisconsin has to offer.
---
About the Author: Kampgrounds of America
Kampgrounds of America is the largest system of open-to-the-public campgrounds in the world, with over 500 locations across the United States and Canada. Founded in Billings, MT in 1962, KOA's family of campground brands – KOA Journey, KOA Holiday and KOA Resort – today serve more than a million camping families each year. KOA is dedicated to "connecting people to the outdoors and each other" by providing people with a variety of camping experiences and the information they need to make the most of their camping trip. Read more of their camping and travel resources by visiting KOA.com/blog.
---