The largest of the Great Lakes, Lake Superior provides countless opportunities for unique adventures and one-of-a-kind fun. You'll have no shortage of things to do when exploring Lake Superior.
To get a real break from summer heat, why not head to the Great Lakes? Summer temperatures are moderate, and there's a wide variety of things to see and do, no matter your traveler type.
Lake Superior is the largest freshwater lake in the world by surface area. Superior's about the size of the state of South Carolina or the country of Austria and is so vast that early settlers called it an inland sea. Good news: this inland sea is unsalted and shark-free!
Like all the Great Lakes, Superior is bordered by the Canadian province of Ontario to the north. The U.S. state of Minnesota borders the western shores of the Superior, and Wisconsin and Michigan's Upper Peninsula border its southern shores.
Lake Superior Circle Tour
With eight premier parks and recreation areas around Lake Superior, there is no end of beauty and tranquility to soothe the vacationing soul.
Pick and choose among these natural treasures, or if you have time for a road trip, The Lake Superior Circle Tour is 1300 miles long and will take you to them all.
Graveyard of the Great Lakes
In the mid-1800s, the maritime industry served industries around the lakes and helped create thriving port cities, such as Cleveland, Milwaukee, and Chicago. The southern shore of Lake Superior between Grand Marais and Whitefish Point on Michigan's Upper Peninsula is known as the "Graveyard of the Great Lakes" because more ships have been lost around the Whitefish Point area than any other part of Lake Superior. The Whitefish Point Underwater Preserve protects these wrecks today.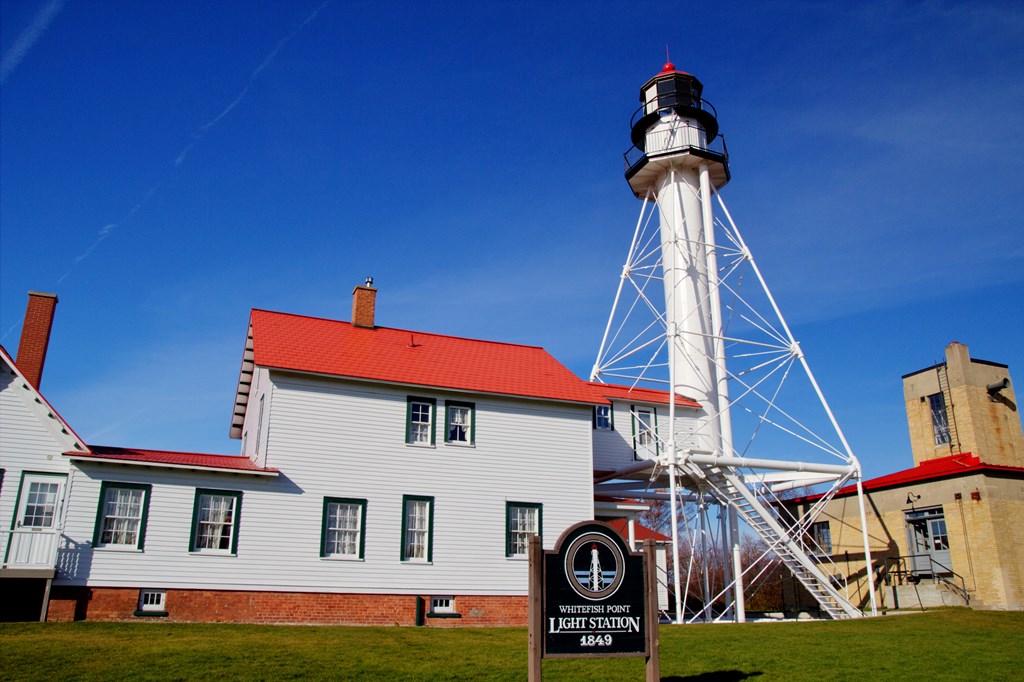 The Great Lakes Shipwreck Museum in Whitefish Point, Michigan is a fascinating place to spend an afternoon. Visitors of all ages will learn about the perils of maritime transport and the evolving technologies used to do it more safely. Visitors who remember Gordon Lightfoot's 1976 hit song, "The Wreck of the Edmund Fitzgerald," will be interested in the Edmund Fitzgerald's bell, which is displayed in the museum as a memorial to her lost crew.
While you're there, visit the Whitefish Point Light Station, a Historic Site on the National Register of Historic Places. You can tour the Whitefish Point Light Tower, which has been in continuous operation for 155 years and is the oldest operating lighthouse on Lake Superior. Don't miss the fully-restored 1861 Lightkeepers Quarters. You'll hear first-hand accounts of keepers and their families who manned this side-by-side duplex building while tending and come to appreciate the bravery of the lightkeepers and their families.
Before there was a U.S. Coast Guard to perform rescues on Superior, the United States Life-Saving Service did that dangerous work. At Whitefish Point's 1923 Surfboat House, you'll learn about the dire need for trained rescue workers and the tools and techniques they used in the early days. You'll marvel at the heroism of those early rescue workers, many of whom were frozen to the oars of their rescue boats and had to have their hands hacked out of the ice when they returned.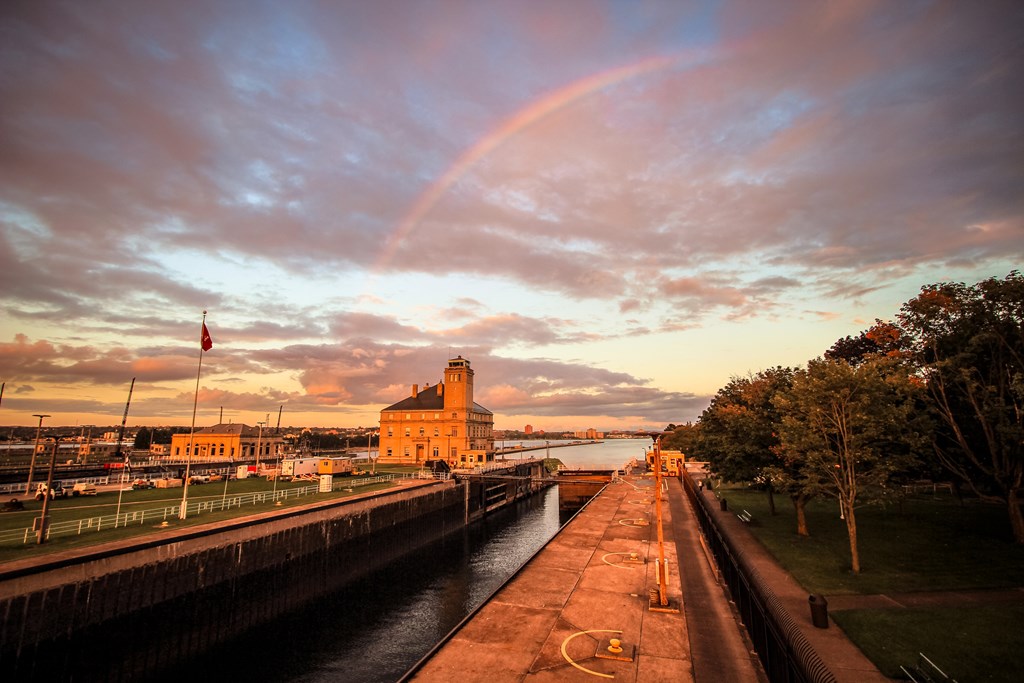 Soo Locks
At the twin cities called Sault Ste. Marie (one in Canadia, the other in Michigan), a set of locks controls the 21-foot drop between Lake Superior and Lake Huron.
The Soo Locks are an engineering marvel that helps freighters, barges, tugboats and more make their way to the other Great Lakes and ultimately the Atlantic. Here are some fun facts about them:
● 90% of the world's iron ore moves through the Soo Locks
● Soo Locks have no pumps they are 100% gravity fed
● Poe Lock requires 22 million gallons of water to lift or lower a boat
On the Michigan side, Sault Ste. Marie has a full summer schedule of concerts, festivals, and events at its park and visitor's center, where you can observe the locks in action. Download its Visitor's Guide or request a printed copy at this website.
With so much to do on and around Lake Superior, be sure to tag us in your Twitter and Instagram posts using #KOACamping. We'll re-share them with other travelers so they can get in on the fun.

KOA Campgrounds Near Lake Superior
Cloquet / Duluth KOA Journey
Thunder Bay KOA Holiday
Sault Ste. Marie KOA Holiday
Munising / Pictured Rocks KOA
---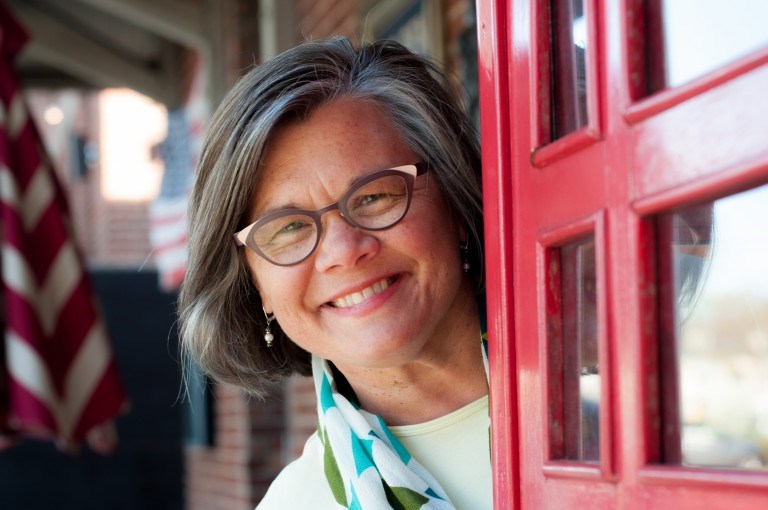 "American Road Trip Expert" Tamela Rich is an award-winning author, television travel expert, storyteller and adventurer. She began her love affair with the open road as a child, traveling with her family in the Vista Cruiser station wagon from Ohio to California every other summer.
Tamela founded and runs the Mountain & Music Motorcyle Tour Series. Her new book, "Hit the Road: A Woman's Guide to Solo Motorcycle Touring" is available in print and digital formats now.
---