The Best Times of Year to Visit America's Busiest National Parks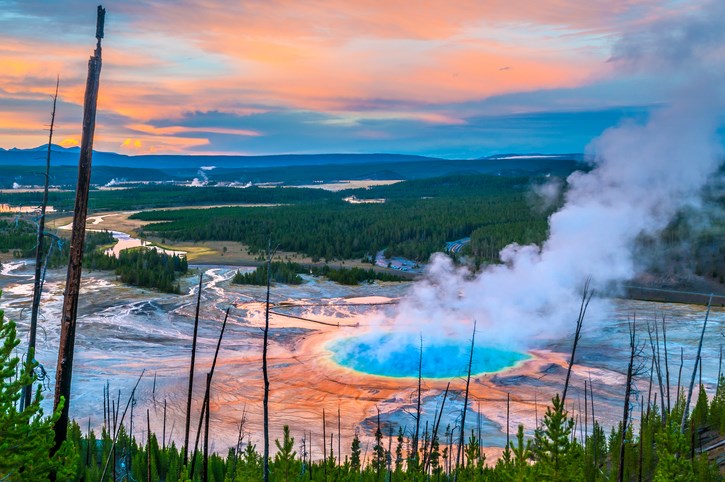 Iconic national parks like Yellowstone, Zion, Acadia, and Rocky Mountain are known for epic wildlife, immersive hikes, and awe-inspiring views — they're also known for epic crowds and congested roads. As national parks continue to boom in popularity, flooded with tourists from across the globe, it's becoming increasingly pertinent to plot travel during a time of year that won't result in not being able to find a parking space at a trailhead, or finding Old Faithful surrounded by so many people it looks like a concert. These are the best times of year to visit America's busiest national parks.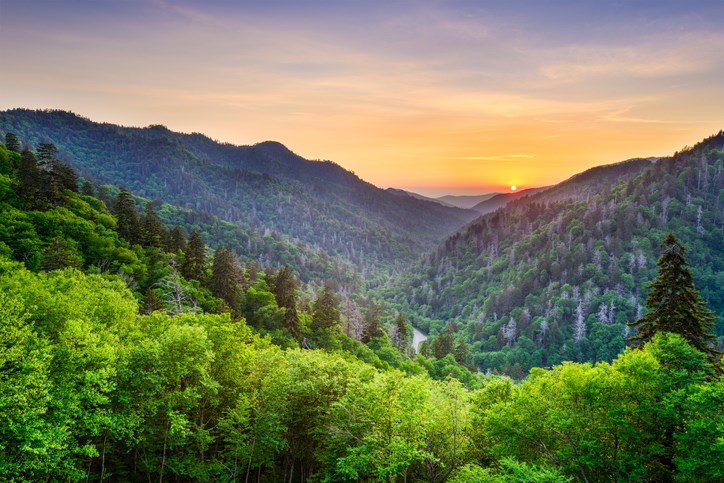 When to Visit Great Smoky Mountains National Park
America's busiest national park (by far) sees about 10 million annual visitors, making Great Smoky Mountains quite a hectic and crowded experience during its peak summer season, when families are road tripping and kids are out of school. The park's prime season, though, is in the fall, when many of those millions get back to school and work routines, and the crowds alleviate substantially. Not only that, but this is also the time of year you're most likely to see wildlife like turkeys, deer, woodchucks, and black bears. Plus, it's always more comfortable hiking in sweaters than sweating your head off in the hot and humid summer months.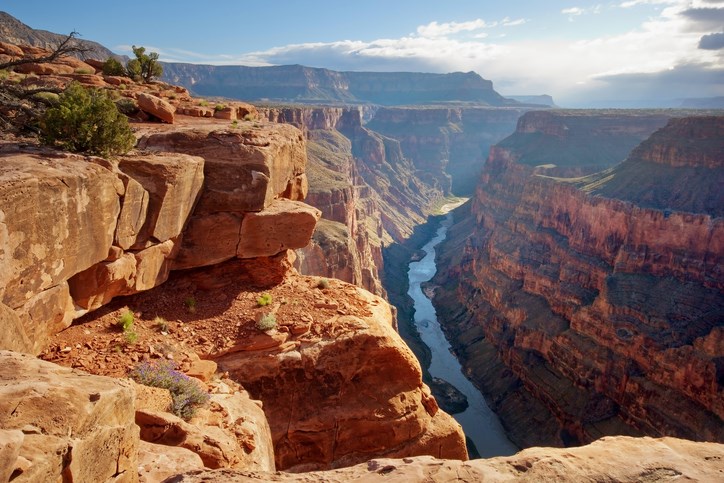 When to Visit Grand Canyon National Park
With around 3 million annual visitors, the Grand Canyon definitely commands quite a crowd. Most visitors who flock to this bucket list-worthy park do so in the summer months, which means spring and fall are far more optimal. Specifically, March through May and September through November are the best times of year, due to low crowd levels and cool, comfortable temperatures that aren't too cold or too hot. Though the North Rim typically closes in the winter, the year-round South Rim is also quite peaceful and pretty in the winter months.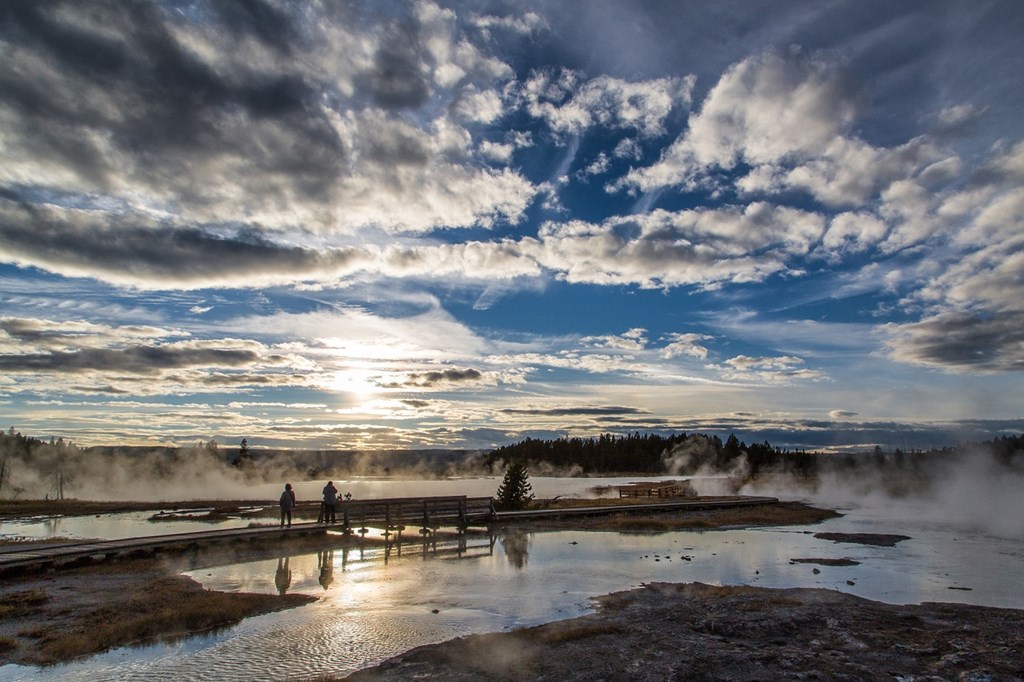 When to Visit Yellowstone National Park
Come July and August, America's first national park floods with tourists and families from all over, leading to roads and parking lots filled with tour buses and RVs, while popular attractions (like Grand Prismatic Springs and Old Faithful) start to resemble mosh pits with so many people. By waiting until summer vacation ends, September and early October are the best times to visit Yellowstone. The park gets notoriously cold in its prolonged winter months, so this will allow you to take advantage of lingering summer warmth before it gets consistently frigid, all while avoiding the frustrations of over-crowded trailheads.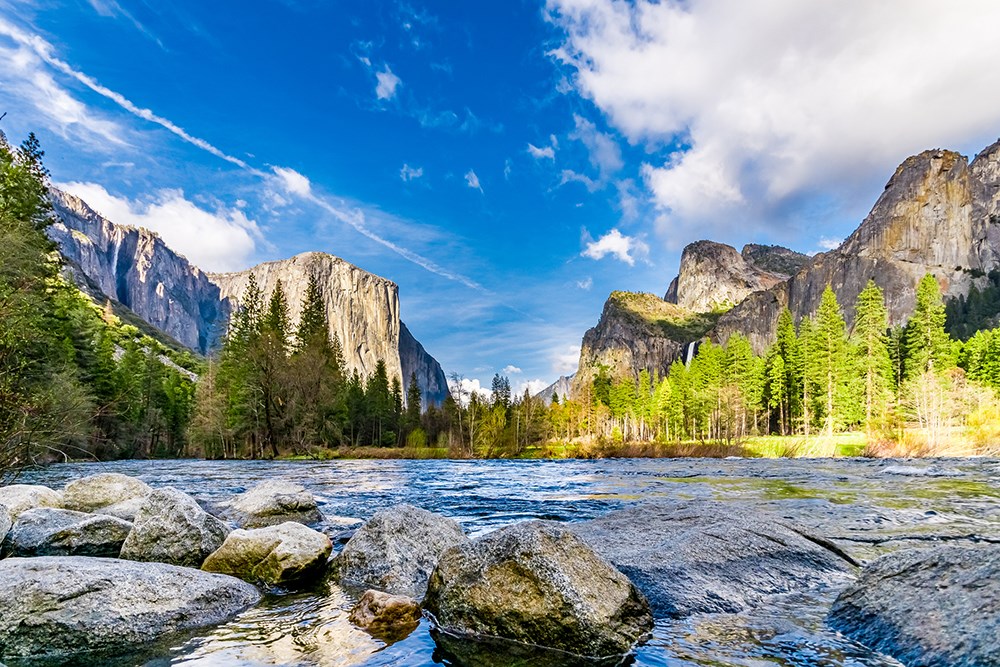 When to Visit Yosemite National Park
Some 4.5 million visitors make the trip to California's iconic Yosemite National Park each year, which can lead to quite the headache when trying to hoof it on a trail or find a little peace and quiet. Fortunately, there's a sensible alternative come late-spring or late-summer, as May and September tend to be peak season. Though snow can still fall earlier in May, things warm up enough later in the month to ensure a comfortable experience, before the summer hordes start to arrive. The same goes for September, after the peak travel season has tapered off and while warm weather and sunshine are still a daily occurrence.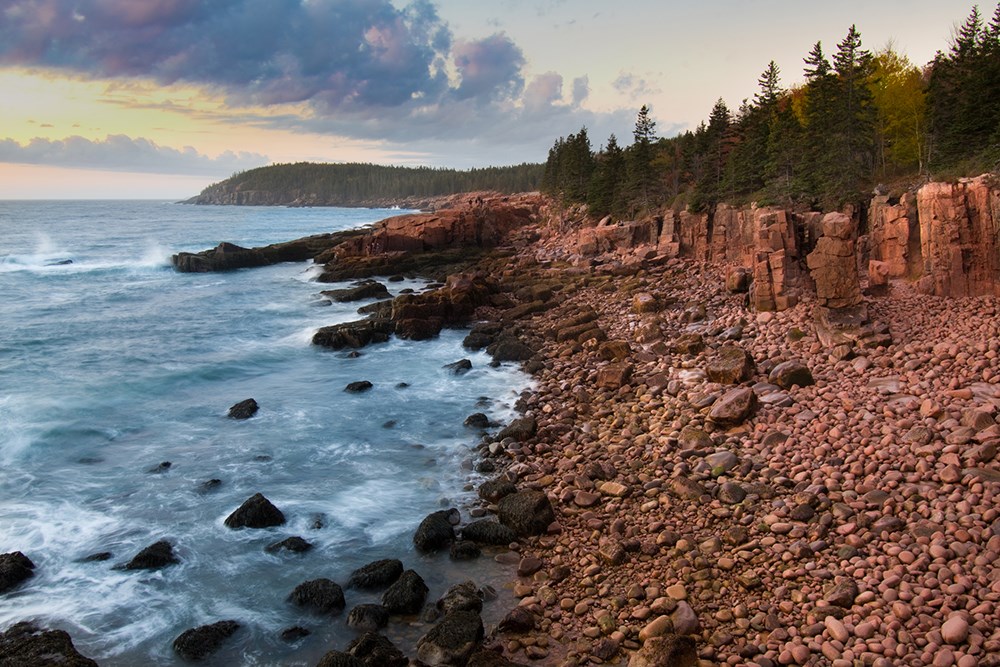 When to Visit Acadia National Park
As one of the few national parks along the east coast, Acadia National Park is a renowned gem that attracts upwards of 3.5 million annual visitors, many of whom make the trek in the summer months to marvel at the beaches, hike the mountains, and eat popovers at Jordan Pond House. For a variety of reasons, though, fall is really when it's time to shine for Acadia. Not only have the crowds diminished a bit, but the temperature is consistently more comfortable for hiking (and the pesky black flies have tapered off), the nearby town of Bar Harbor is quieter and more accessible, and most famously, fall foliage puts on an all-natural color show.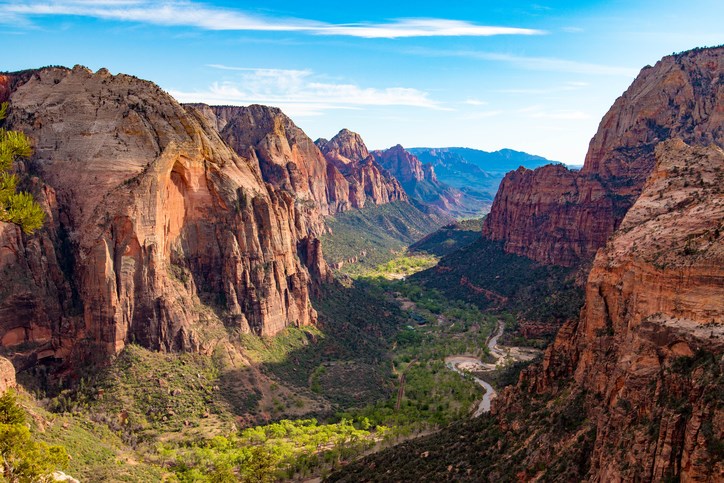 When to Visit Zion National Park
For Utah's most visited national park, and one of the top five most visited parks in the country, fall is the best time to visit for a couple huge reasons. The first being that the bulk of the crowds have dispersed, meaning you can finally hike the park's famed trails without being elbow-to-elbow with strangers. The other reason is that arguably the park's most famous excursion, the Zion Narrows trail, is actually accessible due to lower water levels. October is the best month of the entire year for this trail, which involves hiking through water, since those water levels are most consistently at a low level.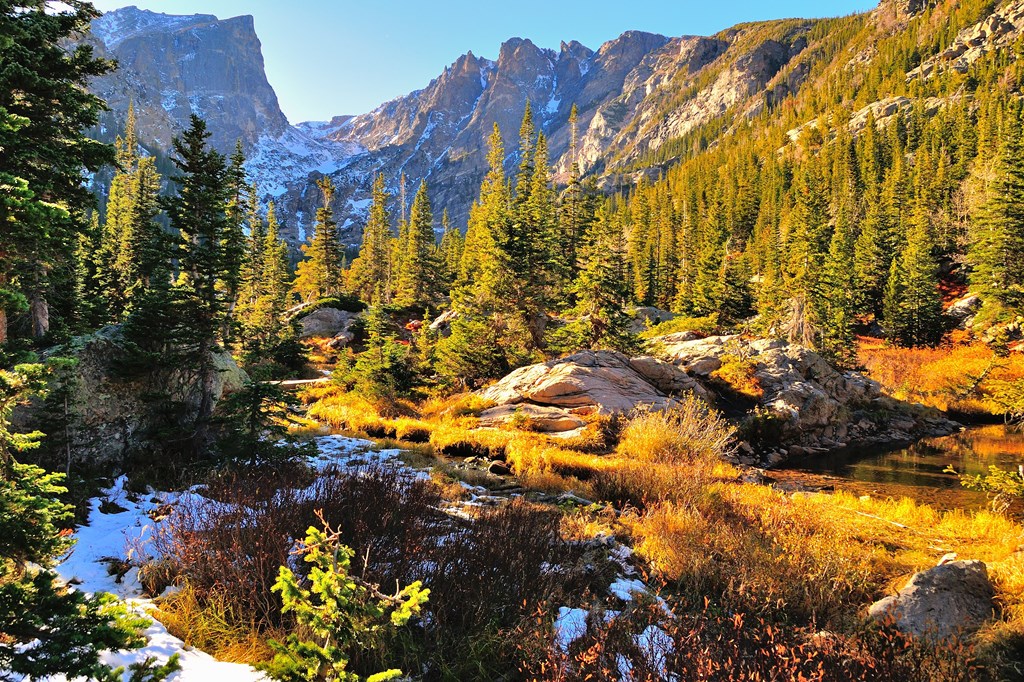 When to Visit Rocky Mountains National Park
Colorado's world-famous Rocky Mountain National Park is a tricky one for balancing weather and crowds. While summer is far and away the most comfortable — and accessible — in terms of weather and guaranteeing that roads will be open, it's also the most crowded time of year. But if you're willing to lean into the snowier aspects of this awe-inspiring park, winter is a wonderful alternative. While some areas may be inaccessible, especially to vehicles, the winter (and early spring) are peaceful and quiet, with plenty to see and do, like snowshoeing and cross-country skiing. It also doesn't get as fiercely cold as a park like Yellowstone, so you can fully enjoy the winter activities, along with Colorado's famous sunshine.
---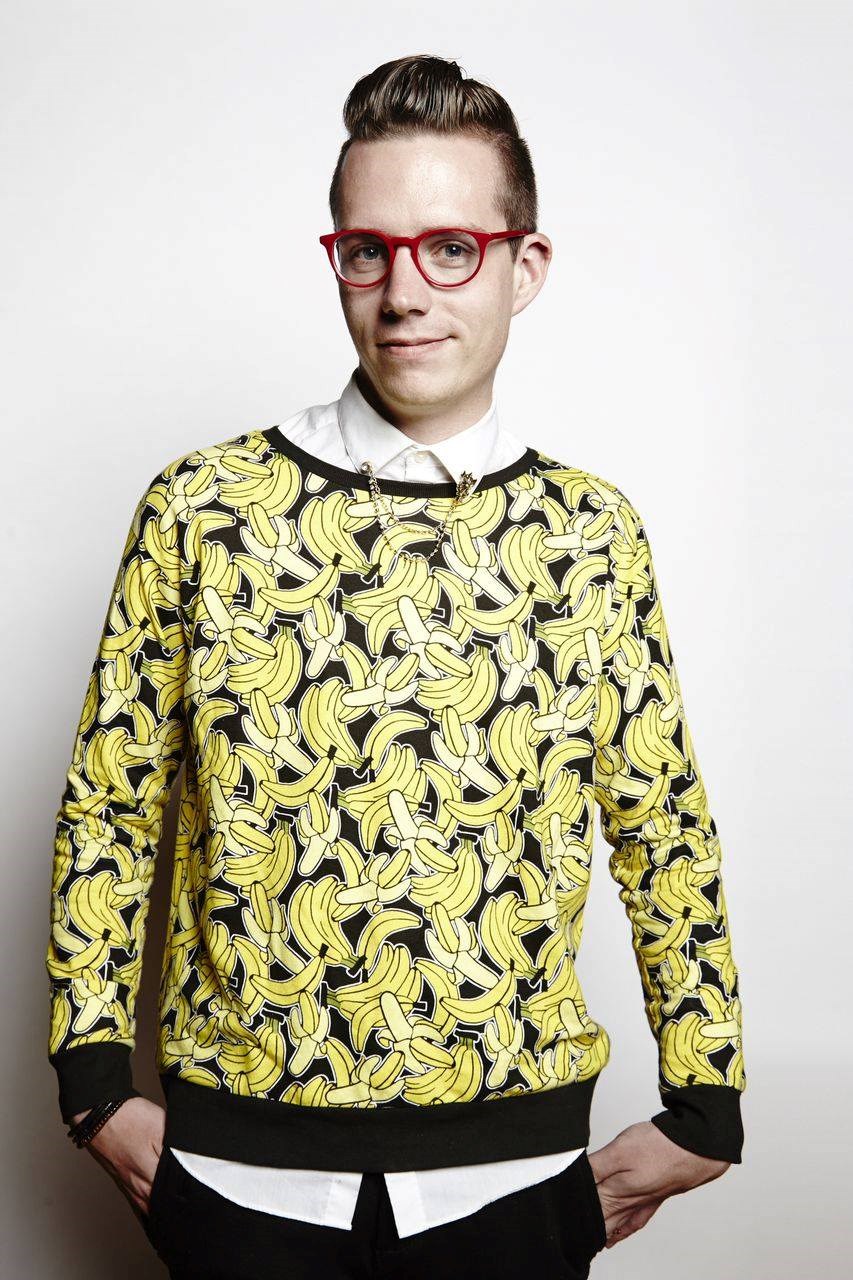 Born and raised in New Hampshire, Matt Kirouac grew up with a love for camping and the outdoors. Though he's lived in Chicago since 2006, he's always on the lookout for new adventures. He writes about travel and food for outlets like TripExpert, Money Inc, Upventur, DiningOut, Food Fanatics magazine, Plate Magazine and Zagat, and he currently serves as Chicago editor for What Should We Do?! He's the author of The Hunt Guides: Chicago (2016) and Unique Eats & Eateries of Chicago (2017).
---