If you're planning a trip to Great Smoky Mountains National Park you're not alone. This 522,427-acre public playground straddling the border between North Carolina and Tennessee has been the most visited national park in the country for years. In fact, in 2021 it welcomed more than 14 million visitors. If that's hard to envision, picture this: for every one person in Yellowstone or the Grand Canyon, there are three in Great Smoky Mountains National Park. Why is it so popular? Of course, it helps that there is no entry fee. Visitors just have to pay for parking.
Although the park is open 365 days a year, there are definitely better times to visit than others depending on what you're looking for. For example, if you want to avoid crowds and/or excessive heat and humidity, come in January, not July. And if you like the idea of all the park's amenities and facilities being open, your best bet is July, not January. That said, there's no rule that says you can only visit the park once per year. Come as often as you'd like! Whether it's your first time visiting this bucket list contender or your fourth time this year alone, here's the best time to go.
Visiting Great Smoky Mountains National Park? Here are the Best Times to Go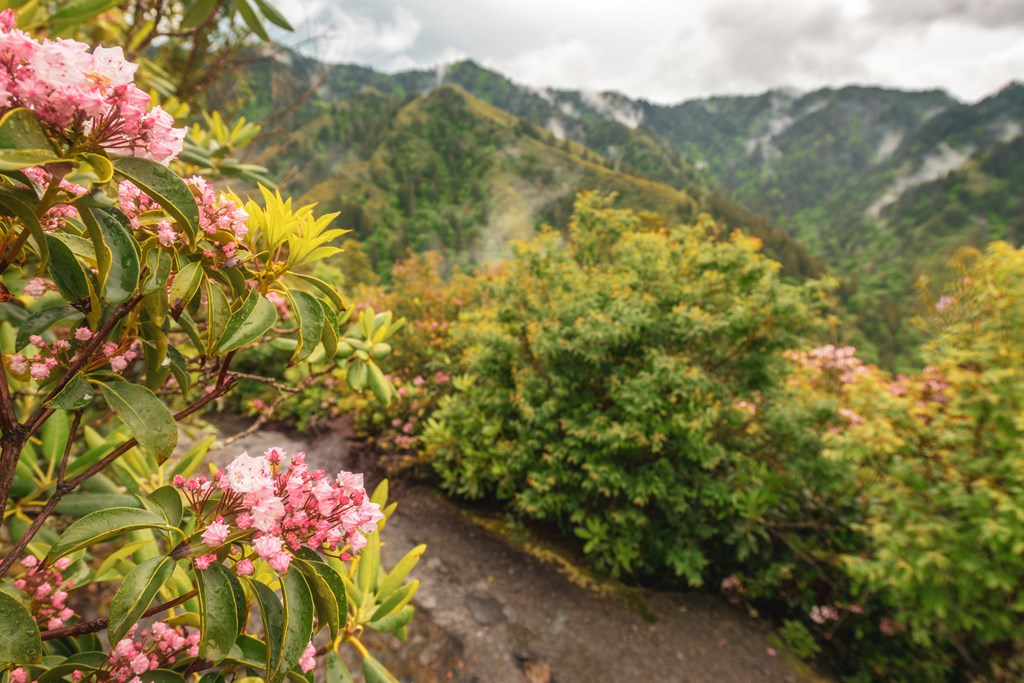 Visiting Great Smoky Mountains National Park in the Spring
Best time to: See an explosion of wildflowers 
Boasting more than 1,500 different flowering plants, Great Smoky Mountains National Park has more species of wildflowers than any other national park in North America. Because there are so many flowers, you can visit any time of year and something will be in bloom. Still, late April is peak season for most species including lady slipper orchids, bleeding hearts, fire pink and the crested dwarf iris. These beautiful blossoms are such a big draw that every year the park hosts an annual Spring Wildflower Pilgrimage. The pilgrimage is usually held in late April or the first week in May. While some flowers can be viewed from the comfort of your vehicle, it's best to experience them on foot. The park has more than 150 official trails, but of course some are more likely to lead you to a sea of black-eyed Susans. According to the NPS, these are the top 10 wildflower walks in the Smokies.
Tip: A DIY wildflower bouquet makes a beautiful souvenir. But if you follow these leave no trace principles you'll ensure other park visitors can enjoy them as well and leave the blooms behind. More importantly, if you leave them they'll still be a part of the ecosystem for the birds, insects and animals that rely on them for survival.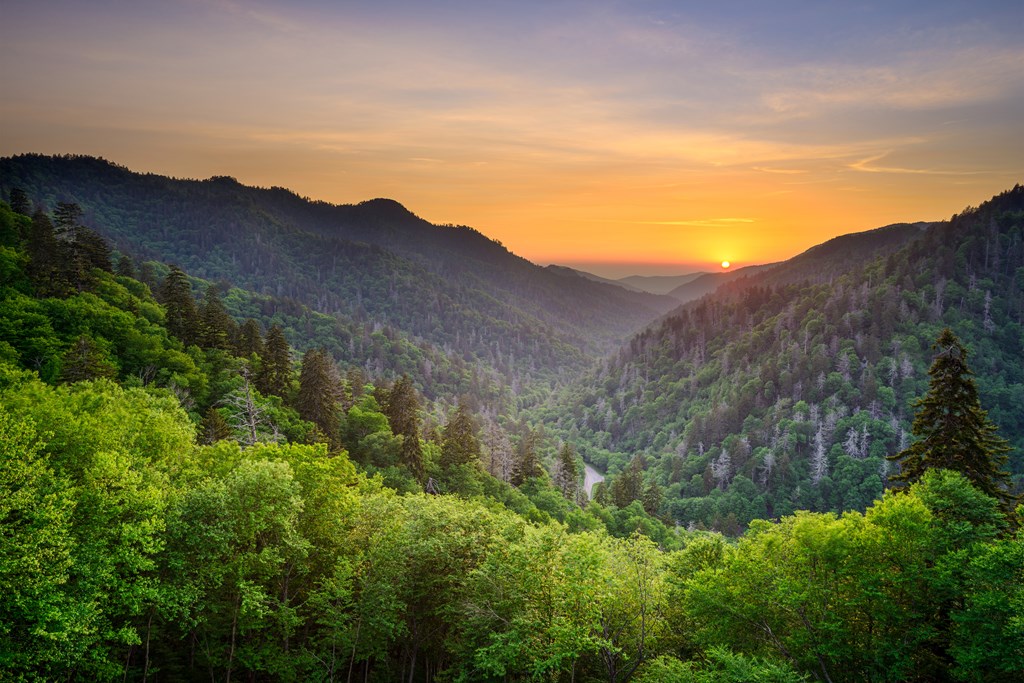 Visiting Great Smoky Mountains National Park in the Summer
Best time to: Experience the park with young kids 
The months of June, July and August are the busiest in Great Smoky Mountains National Park. This is when school is closed and every trail and park facility is open. Shuttles are also running which is helpful since most trailheads have limited parking. If you plan on camping in the park during this time, try to make your campground reservation months in advance. Not only are ranger-led programs (including the robust junior ranger program in which kids can embrace their inner anglers) in full swing, but youngsters can also learn how the park's historic grist mills work during seasonal demonstrations at Cable Mill and Mingus Mill.
Tip: Since summer can see temperatures of up to 90 degrees Fahrenheit, you may be tempted to wade into a waterfall. That said, the NPS reports that drowning is a leading cause of death in the park and doesn't recommend going for a dip. Instead, cool off at Soaky Mountain Waterpark, just 18 miles north of the park's Gatlinburg entrance.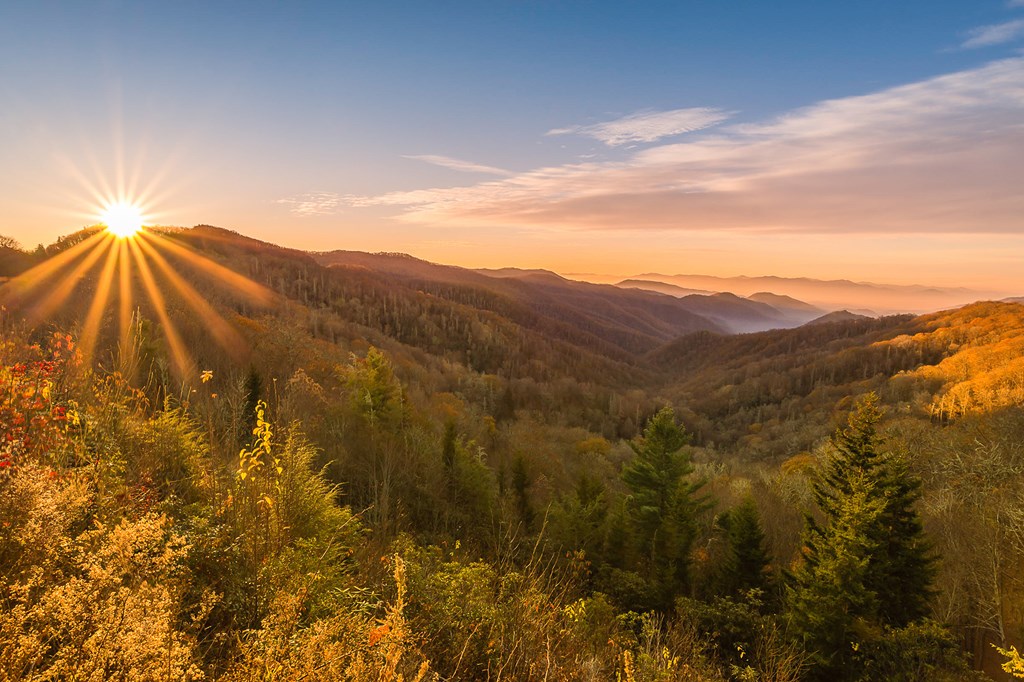 Visiting Great Smoky Mountains National Park in the Autumn
Best time to: Photograph the fall foliage 
Trees love the climate and soil found in Great Smoky Mountains National Park, and every autumn they show off their gratitude with a gorgeous display. If you plan on visiting in September, you'll have to drive to higher elevations in order to see the colors change. At this time the scenic drive to Clingmans Dome, the highest point in the park, will be your best bet. If you can wait until October or early November, even better. This is when most photographers and artists flock to the park to see the forests awash in colors so brilliant no filter can do them justice. What makes Great Smoky Mountains National Park the perfect place to leaf peep? It's home to dozens of species of deciduous trees, so you get tons of diversity (similar to the wildflower experience).
Tip: Add an extra day or two to your itinerary to check out the Smoky Mountain Harvest Festival held in neighboring communities like Sevierville, Pigeon Forge and Gatlinburg. It lasts for weeks and usually starts in mid-September and runs through the third week in November.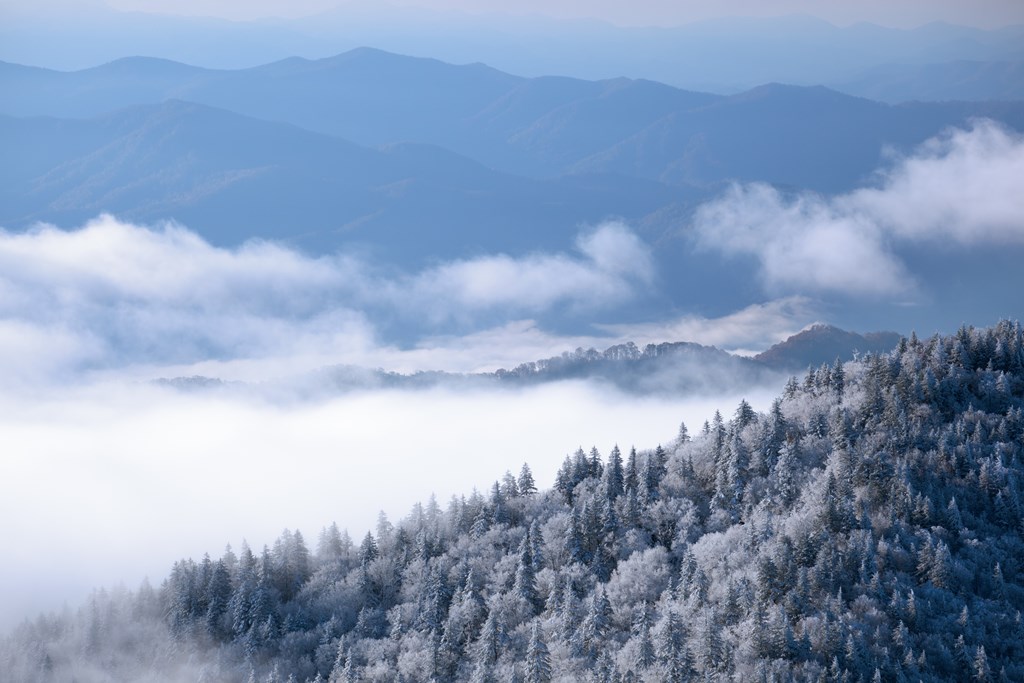 Visiting Great Smoky Mountains National Park in the Winter
Best time to: Avoid the crowds 
While the peak months of June and July see more than 1.2 million monthly visitors, January and February see fewer than 400,000. If you visit in winter it's a lot easier to find parking and feel like you have the park to yourself, even if it's just for a few minutes. While some of the park's most popular roads including the drive to Clingmans Dome are closed during this time, if you hike in, you can still access trails where it's likely the only other hikers you'll encounter will be thru-hikers doing the Appalachian Trail or winter hiking enthusiasts. Of course, if there's snow on the ground, and often there is at higher elevations (Newfound Gap averages more than five feet of snow annually) you can cross country ski and snowshoe.
Tip: Take advantage of this slow time to visit Laurel Falls. In the summer and shoulder seasons, this 80-foot-tall waterfall is so popular the park has to offer crowd control. In the winter, you're more likely to get a parking spot at the trailhead, and you can spend time hanging out on the bridge between the falls instead of being ushered along. As a bonus, the falls might even be frozen which makes them even more dramatic.
Where to Stay When Visiting the Great Smoky Mountains
Ready to plan your trip to Great Smoky Mountains National Park? Kampgrounds of America provides more than 500 locations across the U.S. and Canada, offering you the best in comfort and convenience no matter where your travels take you.
Check out our list of KOAs near Great Smoky Mountains National Park.
Townsend / Great Smokies KOA Holiday
Pigeon Forge / Gatlinburg KOA Holiday
Cherokee / Great Smokies KOA Holiday
Gatlinburg East / Smoky Mountain KOA Holiday
---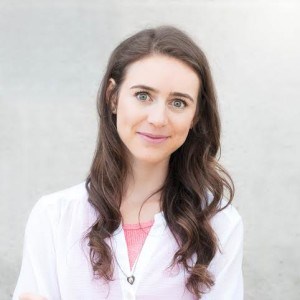 Katie Jackson is a writer and media specialist based in Montana's Big Sky Country. Living and working everywhere from New York to Nicaragua, Katie is no stranger to adventure. When she's not traveling the world (or writing about it!) she's busy chasing after a Leonberger named Zeus. Follow Katie's travels on Instagram @katietalkstravel.