Few things are as American as an amusement park. Sure, they exist in other parts of the world but the United States (and one in Canada!) certainly takes the cake for the biggest offerings, and the most.
There are some major hitters that are certainly on your radar, as well as some smaller amusements parks you may not be as familiar with. But they all have one thing in common: they are thrilling, exciting, and worth a visit this year.
So when you're looking for where to adventure this year, head to these amusement parks.
Check Out These American Amusement Parks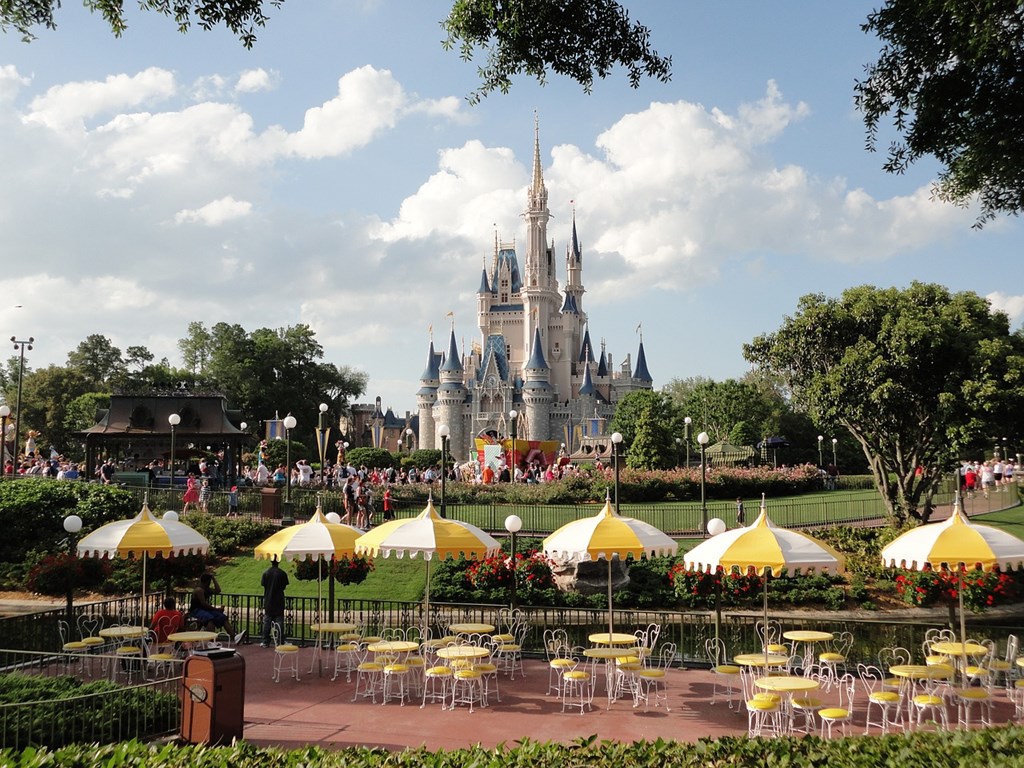 1. Magic Kingdom, Walt Disney World | Lake Buena Vista, Florida
Not surprisingly, Magic Kingdom earned a spot on this list. It is not only the most well-known amusement park in the entire world, but also the most visited. 2018 saw nearly 21 million visitors to this one Disney park. And that number is expected to continue to increase for the foreseeable future.
Even if you've already visited Magic Kingdom, it is a park well worth visiting multiple times, especially because things are always changing and being updated to keep those millions of visitors pouring in with continued excitement and interest in what's going on here. Though classics like Cinderella's castle will never stop serving as the perfect backdrop for photos and breathtaking memories, Disney is always on top of keeping the magic alive and inspiring new attractions.
There is something for everyone here. From Tomorrowland to Frontierland, from Fantasyland to Adventureland and so much more, this place is packed with rides, shows, characters, and some of the best fireworks you'll ever see.
Learn more here.
KOAs nearby:
Orlando / Kissimmee KOA Holiday
Orlando / Southwest KOA Holiday
Orlando NW / Orange Blossom KOA Journey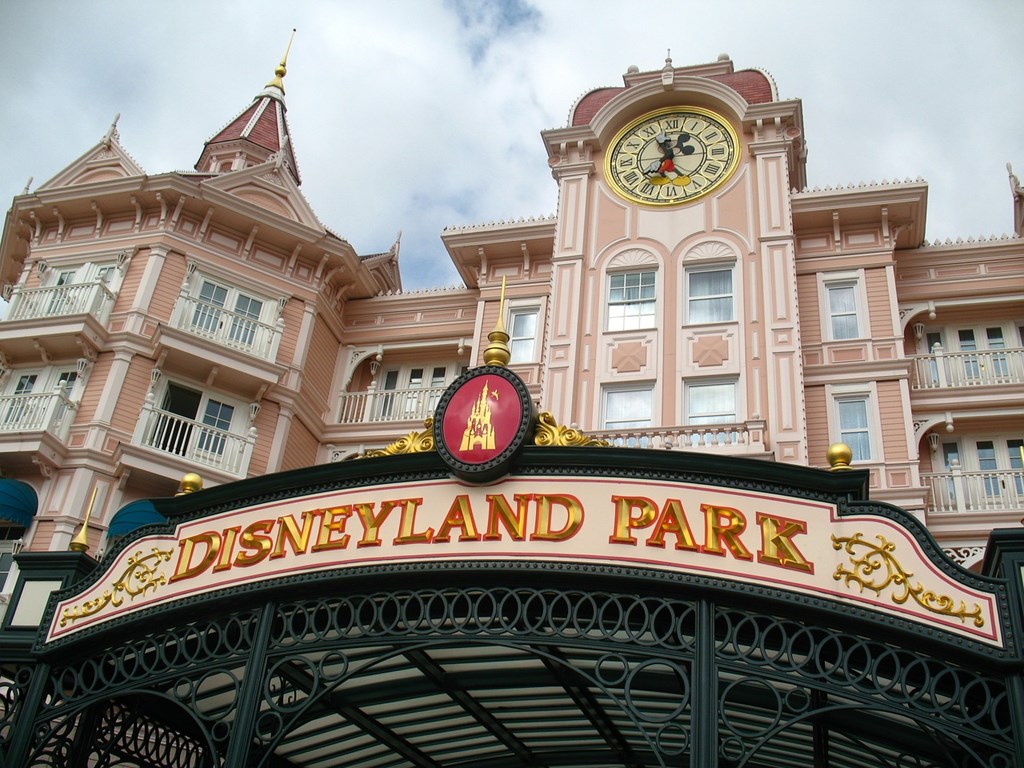 2. Disneyland | Anaheim, California
As the original Disney park, Disneyland has a long-standing reputation that set the bar pretty high for other amusement parks to come. And it has continued this reputation for the last 65 years by growing into a spot that every person, whether aged 9 months of 99 years needs to visit at some point in their life.
And people are not stopping. Last year saw nearly 19 million guests come through its doors to experience the magic on the West coast. You get some of what you'll find in Disney World Parks, but also some new things as well to keep this place California cool.
Speaking of cool, California Adventure's introduction to the park back in 1998 has made this place even more of a hit and the recent addition of Star Wars Land is really taking things to the next level.
And the more manageable size of Disneyland makes it popular for those who aren't quite ready to sink their teeth into how much walking is required at Disney World.
Learn more here.
KOAs nearby:
Acton / Los Angeles North KOA Holiday
Temecula / Vail Lake KOA
3. Disney's Animal Kingdom | Bay Lake, Florida
The newest park addition to the Disney World family, Animal Kingdom has been a massive hit (not that anyone expected a Disney park to fail). This park provides a very different experience from the others in the Disney family, as it incorporates animals in a way that hasn't been done before.
Placing animals in a natural environment, they are the centerpiece of this park and its themes of nature and conservation. But the literal centerpiece of the park is the Tree of Life that stands tall — we promise you won't miss it.
Travel around Africa, Asia, Discovery Land, Pandora, and DinoLand U.S.A to experience animals in a new way that is different from Disney's typical focus on characters. Instead, animals are the name of the game here, and is one of the reasons why this park is a favorite amongst many.
As is typical for Disney, there is something for everyone here — whether that means a rollercoaster hurling you through adventures, or simply strolling around to take all the beauty in.
Learn more here.
KOAs nearby:
Orlando / Kissimmee KOA Holiday
Orlando / Southwest KOA Holiday
Orlando NW / Orange Blossom KOA Journey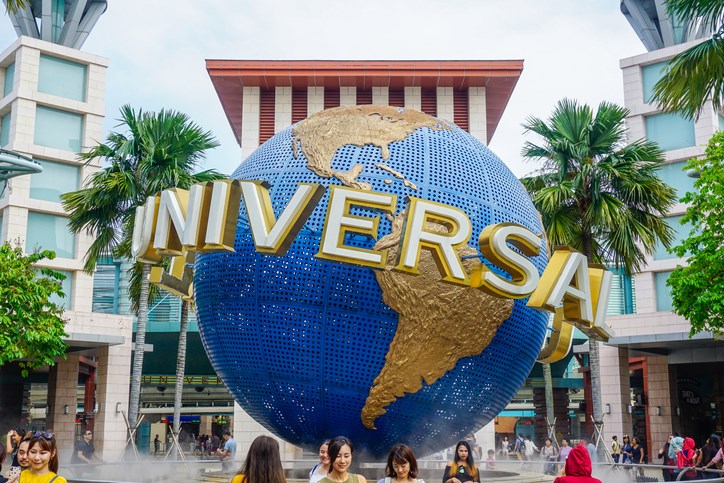 4. Universal Studios Hollywood | Universal City, California
This park's fame dates back to 1964 before it was even an amusement park. It used to only offer tours to the public, but these were highly desired for those who wanted a behind-the-scenes look at the industry.
And then it became an even hotter spot to visit when it became an amusement park filled with rides, shows, and countless other types of attractions. And thanks to the massive addition in 2016 of the Wizarding World of Harry Potter, Universal Studios Hollywood has become quite the rival for Disney parks. One visit there and you will quickly understand why people are flocking here with wands in one hand and butterbeer in the other. The hardest part will be leaving at the end of the day.
Its proximity to L.A. makes it a hot spot for people who are looking for a trip that extends beyond just amusement parks but if that's the driving force behind your visit, we have zero judgement about that.
Learn more here.
KOAs nearby:
Acton / Los Angeles North KOA Holiday
Temecula / Vail Lake KOA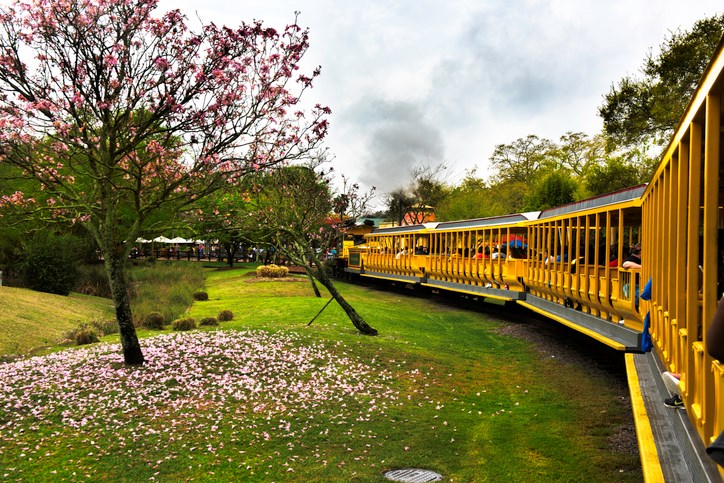 5. Busch Gardens Tampa | Tampa, Florida
If roller coasters are your thing, then you are going to go nuts over Busch Gardens in Tampa. There are Busch Gardens all over, but this one specifically is modeled after Africa circa the 19th century and is something certainly spectacular.
Similar to Disney's Animal Kingdom, animals reign here at Busch Gardens. In fact, in its early years, Busch Gardens with the first free-range habitat for herds of animals in the entire United States. There was a point in time where there were African animals wandering around!
While that has changed a bit, the park still remains a hotspot to visit animals and a place where families can come to enjoy some serious thrills. If thrills aren't your thing, there are plenty of other options, including ones for the little kiddos such as the Sesame Street Safari of Fun and more.
Learn more here.
KOAs nearby:
Clearwater / Lake Tarpon KOA Holiday
St. Petersburg / Madeira Beach KOA Holiday
6. Cedar Point | Sandusky, Ohio
Though this park is only open part of the year, in those roughly 4 months, there is a lot of fun packed in. Known as the Roller Coaster Capital of the World, Cedar Point is not a place to be missed if you are a thrill-seeker.
Cedar Point has certainly kept up with the times in its 100+ years of existence. In fact, this amusement park is the second-oldest theme park in the whole country. Its doors opened in 1870(!) and it has, over those 100+ years, become the spot to go to catch some roller coaster action. Boasting 17 roller coasters, Cedar Point is #2 on the list for the amusement park with the most roller coasters (Six Flags Magic Mountain beat it by 2 coasters).
The addition of the water park next door means that when the temps get too hot from being on the coaster side of the park, you can head to find some thrills in water such as Point Plummet.
Learn more here.
KOAs nearby:
Sandusky / Bayshore KOA Holiday
Shelby / Mansfield KOA Resort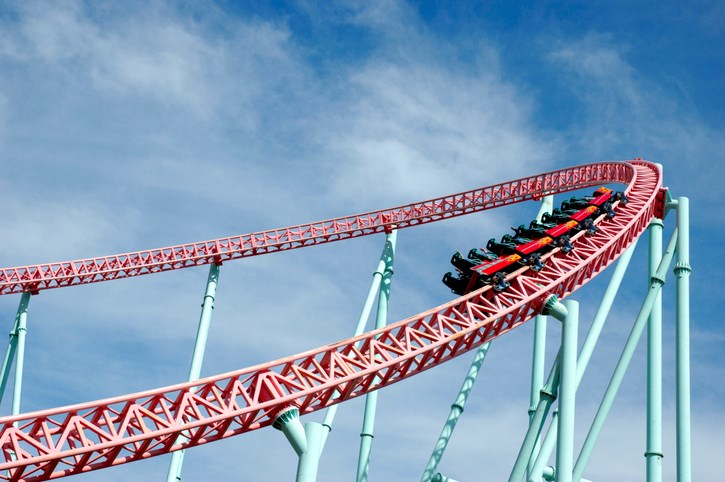 7. Knotts Berry Farm | Buena Park, California
Did you know that Knotts Berry Farm was the first amusement park in all of California? Though it has hung on to some of its original attractions (including gold panning and a loved ghost town), it has certainly gone through some upgrades over the years that has kept it very relevant and appreciated by amusement park lovers of all ages.
There are four different areas all offering different adventures: the Boardwalk, Camp Snoopy, Ghost Town and Fiesta Village, and all of them connect to the greater theme of the frontier that Knotts Berry Farm holds near and dear to its heart.
While the Timber Mountain water ride that shoots you down a 42-foot plume is the fan favorite here, there are plenty of other family friendly rides that can be enjoyed by all.
And if you're a roller coaster junkie, then don't miss out on GhostRider, the tallest, longest, and fastest wooden roller coaster on the West Coast.
Learn more here.
KOAs nearby:
Acton / Los Angeles North KOA Holiday
Temecula / Vail Lake KOA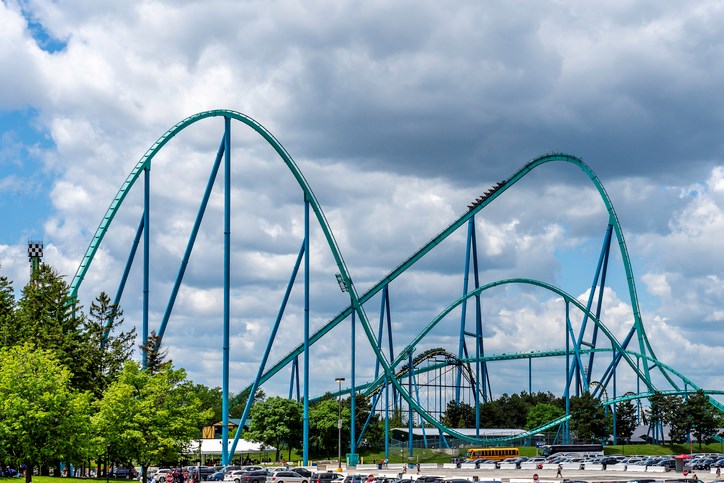 8. Canada's Wonderland | Vaughan, Ontario
This seasonal amusement park is the largest one in all of Canada and is a favorite for Canadians and foreigners alike. In fact, it is one of the most visited parks in North America.
Canada's Wonderland is just that — a wonderland of over 200 attractions, including 17 roller coasters, one of which is Leviathan — Canada's tallest and fastest roller coaster. This Canadian park is also home to the country's longest wooden roller coaster and its first inverted coaster.
For those who aren't into roller coasters, there are plenty of other attractions to explore, including Planet Snoopy for the little ones, as well as KidZville.
And if you're into history, then you'll love the newly-opened Frontier Canada which is modeled after the Yukon backcountry during the Klondike Gold Rush of the late 1800s. At the forefront of this area is Yukon Striker — the fastest, tallest, and longest dive coaster in the world.
Learn more here.
KOAs nearby:
Toronto West KOA Holiday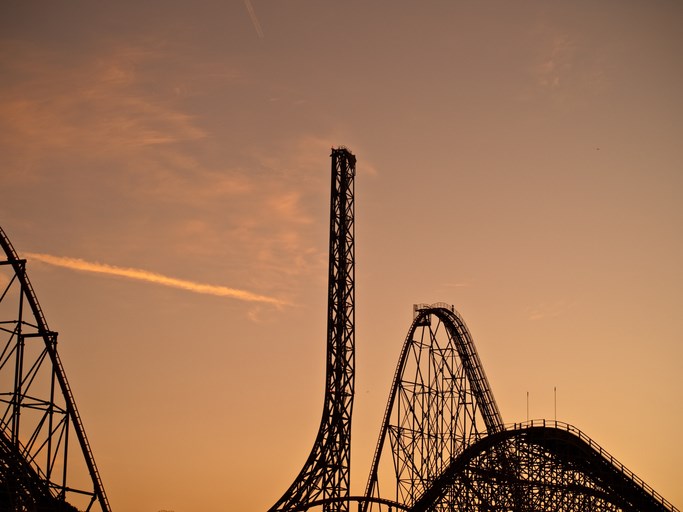 9. Six Flags Magic Mountain | Valencia, California
This mountain certainly sits above all others. Six Flags Magic Mountain has more roller coasters than any other park in the entire world. That's quite an achievement. Clearly they know what they're doing, and know how to bring in the crowds that are going to love riding high.
The great thing about those 19 coasters is that they aren't all ones that will have you shaking in terror. There are 4 coasters made for kids and 3 that are family-friendly, so fear not — if fear is not your thing, there are still roller coasters here for you to enjoy.
Try out the world's first 4D roller coaster for a different take on the classic thrill ride, or stick to what you know and send yourself screaming through the sky.
This place specializes in roller coasters, so if you're looking for things such as shows, it's best you search elsewhere.
Learn more here.
KOAs nearby:
Ventura Ranch KOA Holiday
Acton / Los Angeles North KOA Holiday
10. Noah's Ark | Wisconsin Dells, Wisconsin
You may or may not know this, but Wisconsin Dells is home to some of the top water parks in the country, so if you're on a summer road trip and looking for a fun way to cool down, then we suggest heading to one of the area's favorites, Noah's Ark. This place is known as the largest waterpark in America, and we know it won't let you down.
Here you'll find a whopping 51 water slides along with two waves pools and a surfing simulator. That's certainly a day's worth of fun right there. In fact, you'll likely need a couple days here to explore everything.
But if time is short we suggest heading straight for Scorpion's Tail that will have you shooting down a nearly vertical slide into a loop that'll put you upside-down.
Learn more here.
KOAs nearby:
Wisconsin Dells KOA Holiday
Madison KOA
11. Hersheypark | Hersey, Pennsylvania
Any chocolate lover is no stranger to the name Hershey. This is a household favorite. But what may be a surprise is that they have expanded their fame beyond just chocolate and have an amusement park that is one of the top in the country. Right next door to Hershey's Chocolate World sits Hersheypark which opened its doors back in 1923.
The 14 roller coasters here are all worth a try, and if you're more into the less-thrilling ones, then you and the kids will love the Trailblazer and the Cocoa Cruiser. And the water rides here are well-loved by all, so don't skip out on those, especially when the temperatures outside are soaring.
Hersheypark takes over 110 acres, thus winning it the award of being the biggest amusement park in the state of Pennsylvania.
Learn more here.
KOAs nearby:
Elizabethtown / Hershey KOA Holiday
Jonestown / Hershey NE KOA Journey
12. Six Flags Fiesta Texas | San Antonio, Texas
This amusement park is unique in the way of what serves as its backdrop. Here you'll find Six Flags Fiesta Texas backed right up against a quarry wall, making it what some people consider the most scenic of the Six Flags parks.
Aside from its noted beauty, Six Flags Fiesta Texas is where people who are serious about roller coasters go. It has some of the most recognized coasters in the world including Iron Rattler, Superman Krypton Coaster and Batman: The Ride.
New to the park this year is the Daredevil Dive Flying Machines — the tallest ride of its kind in the world. What is its kind exactly? This ride will feature six steampunk flying machines that will take riders through experiencing zero Gs as well as inverted weightlessness, and much more. You don't want to miss this exciting addition.
Learn more here.
KOAs nearby:
San Antonio / Alamo KOA Holiday
13. Nickelodeon Universe at The Mall of America | Bloomington, Minnesota
When you don't want to have your day at the amusement park be reliant upon the weather, you head to an amusement park indoors. And not just any amusement park indoors, but the largest indoor theme park in the United States.
And that is Nickelodeon Universe. Year-round in Minnesota this theme park serves up rides on 7 thrill rides and 5 roller coasters, along with plenty of other attractions. Oh yeah, and your favorite Nickelodeon characters, too!
Our favorite is the Spongebob Squarepants Rock Bottom Plunge which is intended for kiddos, but is loved by people of all ages.
An amusement park in the middle of the mall may not sound like its worth a trip, but remember — this isn't just any mall. It's the Mall of America.
Learn more here.
KOAs nearby:
Minneapolis Southwest KOA Holiday
Minneapolis Northwest KOA Journey
The number of amusement parks in North America is far more than you'd imagine, and we challenge you to count them up, because we lost count. There are more than you could ever visit in a lifetime, which is why we saved you some time and found the 13 best ones that are worth visiting this year, because we certainly think that many is possible.
So get your best game face on and get out there on some roller coasters.
---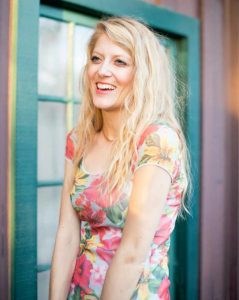 Leslie, a.k.a. Copy Girl, is a copywriter who gets butterflies from telling stories through words.
Her voice comes from a place filled with passion, dreams, and lots of sugar. "Cake over steak" is her go-to motto.
With over 10 years of experience in crafting words, and years of embarking on travels that have taken this Montana girl to some incredible places, Leslie love the adventures of both body and mind her writing takes her on.
Everywhere she goes, she takes this advice with her:
"Hold on to your divine blush, your innate rosy magic, or end up brown." – Tom Robbins, Jitterbug Perfume
To see what Leslie's up to in the writing world, visit her website here.
---