Travel to some of America's best foodie destinations.
Does rolling down the open road in search of America's best food sound like your dream vacation? If you're a foodie who will roam the land in your RV to find the best cuisine, whether it's from a trendy food truck, emerging restaurant or legendary diner, you'll want to take notice. With the ease of RV travel and the range of food-centric destinations in America, you can get a taste of the best America has to serve up.
While you may already be an aficionado of New Orleans' gumbo, Charleston's shrimp and grits, and Chicago's deep dish pizza, we've picked out some lesser-known foodie destinations to give you the most flavorful way to explore the US of A.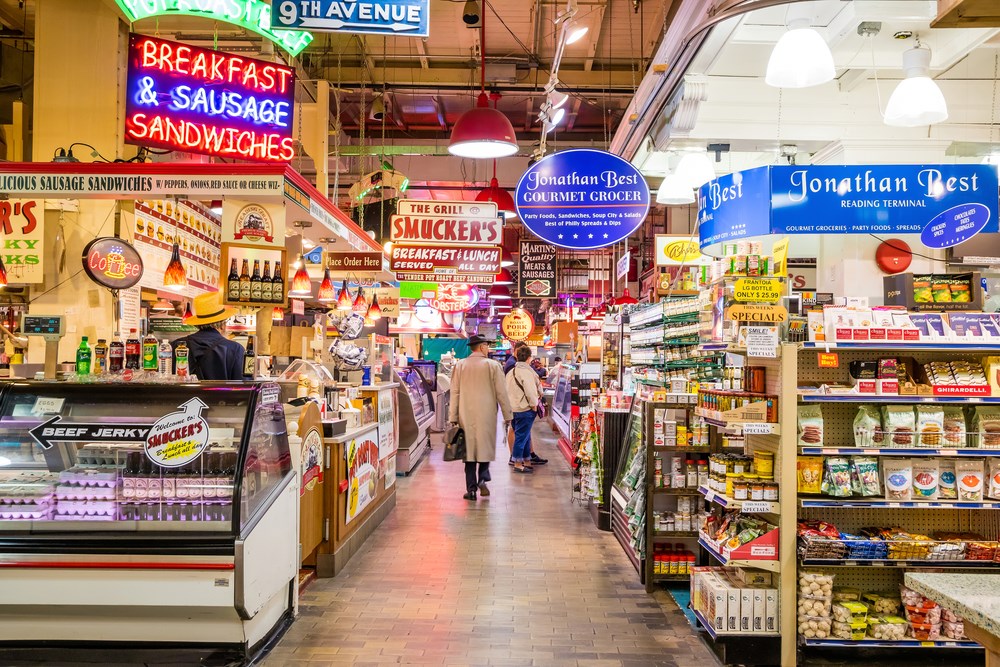 Philadelphia
A city steeped in history, Philly is a top-choice destination for road trips and camping vacations. While it has no shortage of landmarks museums and parks, it's also a top-rate locale for delicious eats (above and beyond just cheesesteaks). Try modern Israeli fare at Zahav or a gourmet Italian dinner in an old townhouse at Vetri. Want every food you can think of all in one place? Hit the Reading Terminal Market, and you won't need to eat again for days.
Best Local Flavors: cheesesteaks, challah French toast, cannoli
KOAs Nearby: Philadelphia / West Chester KOA Holiday and Lancaster / New Holland KOA

North Carolina's Food Triangle
The cuisine-conscious towns of Raleigh, Durham and Chapel Hill are brimming with venues boasting locally sourced ingredients handcrafted by award-winning chefs. In Raleigh, foodies flock to Bida Manda, a Laotian restaurant and bar which fuses Southeast Asian flavors with rich cocktail creativity.
Durham, long hailed as the food epicenter of the South, draws food explorers from all over with its ramped-up casual cuisine. Make your way to colorful downtown entertainment districts—Brightleaf, American Tobacco, City Center and Central Park—to find surprising takes on Southern classics. One more stop on the triangle, Chapel Hill, offers up everything from the traditional Southern fare at Crook's Corner to a create-your-own-burger joint at, aptly named, Buns.
Best Local Flavors: seafood, chicken and waffles, whiskey-based menus, souped-up sliders
KOAs Nearby: Enfield / Rocy Mount KOA Journey and Greensboro KOA

Miami  
We go there for the beaches, the architecture and the nightlife, but as foodies know, there's also something special about the food in Miami. When we mix the classic eateries of the Wynwood district, the pizza, sushi and upscale offerings of Downtown, and the urban dining revival going on in Coconut Grove, we have a world of reasons to come by RV to Miami. And those are just three of the city's delicious neighborhoods to discover—from Latin-inspired delights to the trendy offerings in SoFi, you'll find something to love about Miami, three meals a day.
Best Local Flavors: Cuban sandwiches (fritas), croquetas, stone crabs
KOAs Nearby:Hollywood Florida KOA and Davie / Ft. Lauderdale KOA

Dallas-Fort Worth Metroplex 
Think all you'll find on an RV road trip to Texas is barbecue and Tex-Mex? Those are worthy reasons to travel to Dallas-Fort Worth, but there's so much more waiting there for foodies. This enormous metroplex has hidden secrets for travelers who love good food, from succulent steak and seafood at Al Beirnat's  to the fish tacos at TJ's Fish Market in Dallas. No matter where you park your RV, the locals will have their favorite diners, wine bars and barbecue joints.
Best Local Flavors: Steak, taqueria classics, New Texas cuisine (think: wild turkey with shrimp stuffing)
KOAs Nearby: Dallas / Arlington KOA Holiday, Weaterford / Fort Worth West KOA Journey and Sanger / Denton North KOA Journey

San Diego 
Picture this: perfect views, colorful neighborhoods and a variety of culinary traditions worth an extended vacation. That's what an RV trip to San Diego can mean for foodies. Explore Little Italy and South Park for small, independent eateries. Visit local favorites like George's at the Cove. Make a stop at the Taco Stand in La Jolla. Ask your campground hosts where they like to eat seafood. In such an idyllic setting, there's no reason to hurry home, so make it a point to go in search of San Diego's delectable offerings.
Best Local Flavors: California burritos, Korean BBQ, sushi
KOAs Nearby: San Diego Metro KOA

Portland, Oregon
Love to stroll in search of a town's best street food? Portland is the place to go for your next RV vacation. Legendary for its fresh food movement, Portland is also home to hundreds of food carts, laid out loosely in "pods" to serve mobile cuisine to the greatest number of foodies. You'll even find Food Cart Tours being given over the lunch hour, to introduce street food fanatics to the Portland food cart scene.
Best Local Flavors: Turkish döner kebabs, Salvadorian pupusas, Japanese rice bowls
KOAs Nearby: Cascade Locks / Portland East KOA
Let these suggestions tempt you to travel by RV in search of America's diversely delicious culinary scene. Choose one of these, or pick your own spot on the map, and don't be afraid to explore. Ask the locals where they like to eat, and you'll have your first destination. Start a food journal so you'll know where to visit the next time you come.
The neighborhood bars, elegant rooftop restaurants and colorful street food vendors are waiting to show you what you're missing on your next RV road trip. Treat your taste buds with travel in search of America's best cuisine.
---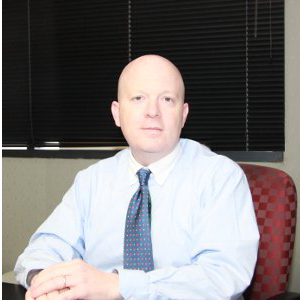 Joe Laing is the Marketing Director for El Monte RV, a nationwide RV rental company. Joe has been on the road working within the travel industry for over 20 years, and greatly enjoys exploring the outdoors. Joe has been camping across the United States, from coast-to-coast, and makes a point to stop at national landmarks along the way. He is also actively involved in numerous campground associations, including RVIA's Go RV-ing committee, as well as travel industry associations.
---