Preventive maintenance on RV holding tanks is not only about maintaining the tanks, it's also about properly using the holding tank. This is especially true when dealing with the RV black water holding tank. In this RV how to video, host Mark Polk demonstrates the proper care and use of the RV holding tanks.
Top Tips from this Video
An RV toilet does not have a water storage tank like at home – make sure there is always water in the bowl to assist with flushing
Always use toilet paper meant for use in RVs which will breakdown more quickly and help in emptying the holding tank
When you empty the tanks they should be full or close to full to ensure you're completely emptying the tank
Be sure to empty the black water tank first, followed by the gray water tank to help rinse and clean the sewer hose
Thoroughly flush the black water tank after emptying using a built in flush system or a tank wand or release flush valve
A clear sewer adapter can help you see when the tank is really clean
After emptying and flushing, add enough water to cover the bottom of the black water tank – it may take two or four toilet bowls-full
Treat the tank with a holding tank treatment you prefer and follow manufacturer's instructions
The gray water holding tank collects dirty water form the sinks, shower and tub
After the grey water tank is empty, add dish-washing liquid or a tank maintenance treatment with enough water to get the treatment into the tank to break down residue and grease
Use a holding tank treatment that contains valve lubricants to keep the valve operating properly and extend life
---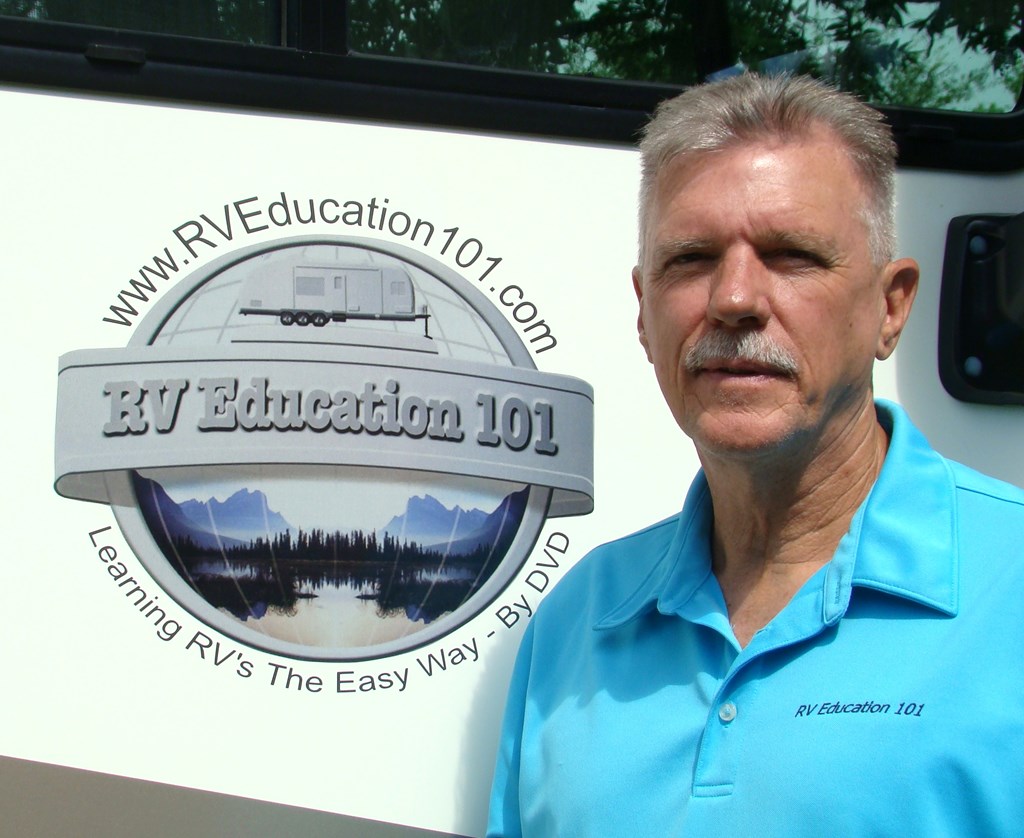 KOA's resident RV expert, Mark Polk, and his wife Dawn started RV Education 101 in 1999. Since that time RV Education 101 has helped educate millions of RV owners and RV enthusiasts on how to properly and safely use and maintain their RV. Mark's favorite past times are RVing in their 35-foot Type A motorhome, and restoring vintage RVs, classic cars and trucks. For more information on how to learn about RVs the easy way, visit RV Education 101. Be sure to check out their RV Online Training Site too!
---