Learn the ins and outs of listing your RV with Outdoorsy so you can quickly, easily and safely make money renting out your RV.
All you RVers out there know that buying and maintaining an RV is a major commitment.
The price of a new RV alone is enough to knock you off your feet. And when you add on the price of maintenance, you likely picture dollar bills just flying out of your pocket.
Then comes the realization that, unless you're a full-time RVer, this rig is going to be spending some serious time sitting in your driveway while you work hard to pay off the luxury of owning it.
All of these thoughts can be incredibly overwhelming, and may make you doubt buying an RV in the first place.
However, pause for a few moments to think about the incredible memories and experiences that this RV holds. The adventures you'll have in this vehicle will be some of the best of your life.
Chances are, at this point, you're feeling a bit torn.
Do you just accept that RVs are too big of an investment, and walk away from buying one?
Or do you take the plunge, and decide you'll put in overtime at work to pay it off?
Thankfully, you don't have to make a choice between either of those two things because we have an option that gives you the best of both worlds: Outdoorsy.
What is Outdoorsy?
Outdoorsy is the biggest (and most trusted) RV rental marketplace in the world, and KOA has partnered with them to bring you extra cash for your RV when you're not using it.
And when we say "extra cash," we mean that some RV owners earn up to $30,000 a year renting their RV via Outdoorsy.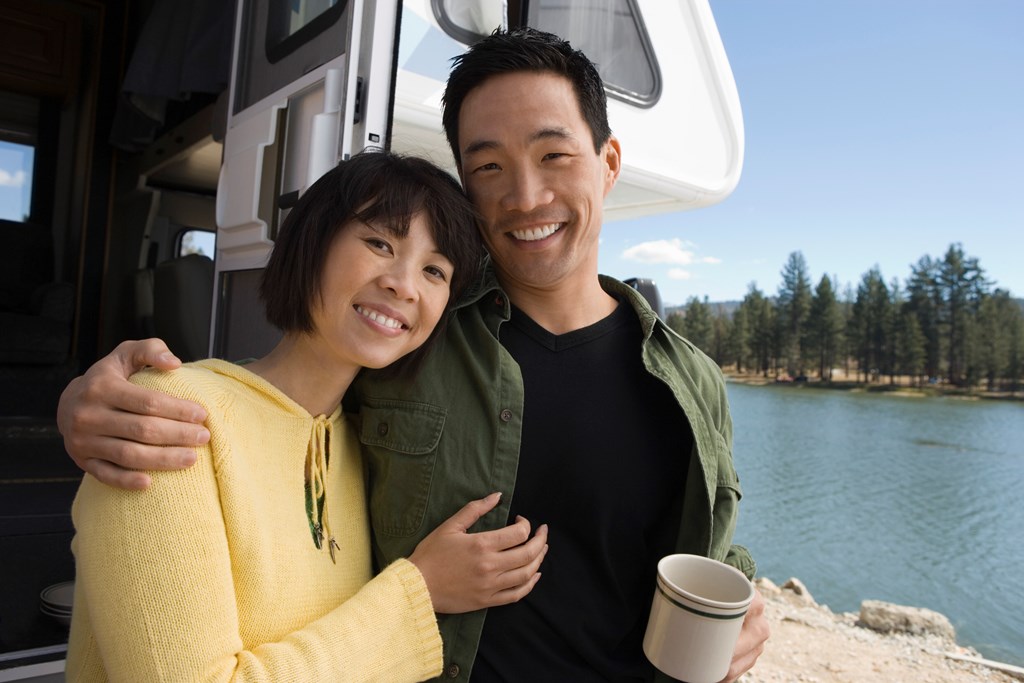 How does it work?
There are two different ways you can use Outdoorsy: either as an RV owner looking to rent your RV, or as an adventurer looking to rent an RV for your trip.
If you're looking to rent out the RV that you own . . .
Love owning an RV but feeling a bit of regret about how much time it spends sitting in your driveway?
Outdoorsy is here to help.
Listing your RV with Outdoorsy is quick, easy, and best of all, FREE. All it takes is one minute to get your RV on the site, and ready for someone to rent.
If you're worried about the risk of renting your beloved RV to a stranger, Outdoorsy puts a stop to that. Renting with Outdoorsy is risk-free thanks to the $1 million insurance coverage. Phew!
Listing your RV with Outdoorsy provides a fabulous way to earn money for the RV that you truly enjoy, but that spends its fair share of days sitting there just looking pretty.
Let someone else in on the fun of your RV, and get money for doing it.
If you're looking to rent an RV . . .
Don't have an RV of your own, and feel like you want in on the fun without the major expense?
Outdoorsy is just what you need.
With thousands of Class A, B, and C RVs, as well as campervans and travel trailers, Outdoorsy has exactly what you're looking for in your dream travel adventures.
Once you've found the vehicle that best suits you and your travels, getting the RV is easy. Simply pick it up near your home, or have it dropped off at a KOA park where it will safely await your arrival.
Listing Your RV With Outdoors Is Completely Risk-Free
It feels a little scary sharing your (big and expensive) baby with a stranger. But Outdoorsy has taken the fear out of renting with its risk-free guarantees.
Here is what Outdoorsy offers:
$1 million insurance that covers both the renter and the owner
Thorough DMV check on all drivers
24/7 rental roadside assistance should anything happen while your RV is being rented
Dedicated customer support team to walk you through all your questions
93% average 5+star reviews to assure you that there are thousands of people out there using and loving Outdoorsy
Total control of your rates
Total control of your rental schedule
Ability to vet renters beforehand via their profile and reviews
Option to decline any rental requests you don't feel good about
Secure and quick payment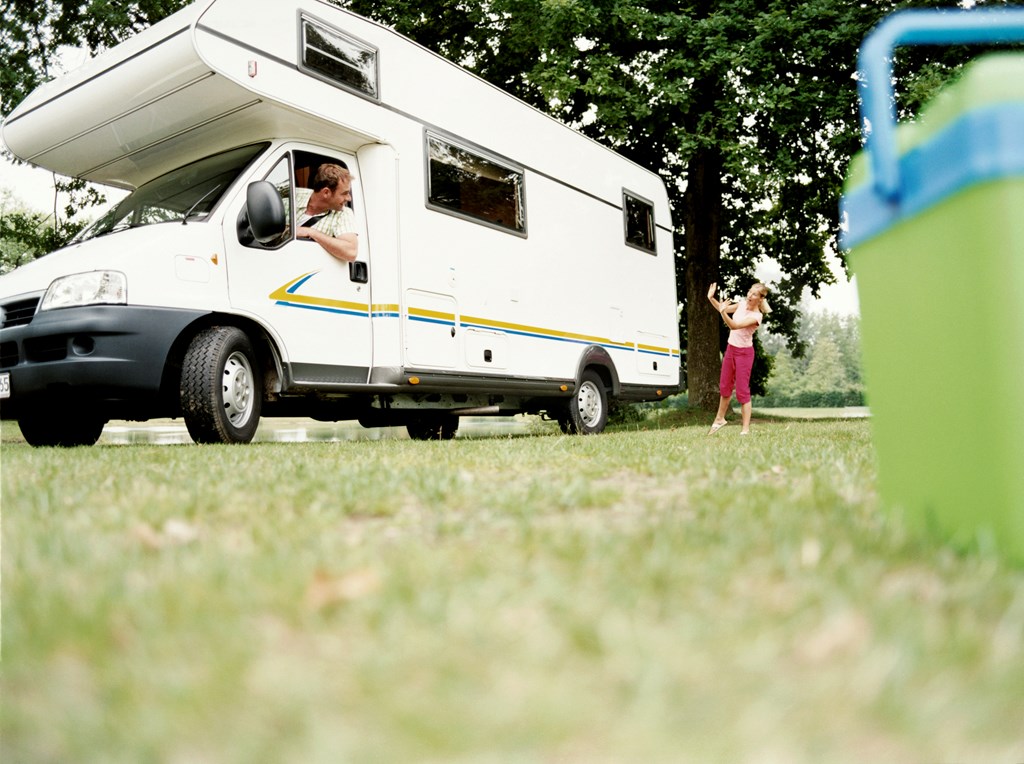 How to List Your RV with Outdoorsy
When you hop over to Outdoorsy's simple and straightforward listing page, you'll plug in just a bit of information about your RV, and immediately get an estimation of your earnings from just one rental (which starts at around $1,000 and goes up from there!).
Then you'll head over to create a profile where others can learn about you and your RV before making their decision to rent.
Having a solid profile is very important to the success of renting your RV. Here are some keys to making a top-notch Outdoorsy rental profile:
Get personal. Outdoorsy suggests putting up as much information as possible, so that renters feel like they know and trust you.
Good photos. Quality photos of your RV are the number one way to get a renter to pick your RV over someone else's. Don't just go with the standard indoor/outdoor photos — try to create a story of your RV via your pictures. Help the potential renter envision themself having the time of their life while in your RV.
Be quick. Don't wait long to respond to people looking to rent your RV. Be diligent and on top about getting back to them.
Get reviews. After someone has rented your RV, ask them to write a review for you. Reviews are one of the top things renters look at (along with ratings) before choosing to rent with you.
Get social. Share your listing on social media, and you never know who may be interested in renting!
Getting Paid
Getting money for renting your RV is simple with Outdoorsy. Once you have approved the renter's reservation, they will be charged the entire amount up front.
The funds are held by Outdoorsy until 24 hours after the RV is picked up, then they immediately deposit them into the bank account you listed when setting up your profile.
So how about it?
We definitely like how earning an extra $30K for something you're not using at the moment sounds.
If you like the sounds of that too, hop on over to Outdoorsy today to get your profile up, and start making quickly and easy money.
---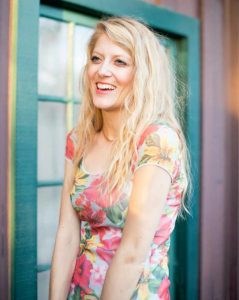 Leslie, a.k.a. Copy Girl, is a copywriter who gets butterflies from telling stories through words.
Her voice comes from a place filled with passion, dreams, and lots of sugar. "Cake over steak" is her go-to motto.
With over 10 years of experience in crafting words, and years of embarking on travels that have taken this Montana girl to some incredible places, Leslie love the adventures of both body and mind her writing takes her on.
Everywhere she goes, she takes this advice with her:
"Hold on to your divine blush, your innate rosy magic, or end up brown." – Tom Robbins, Jitterbug Perfume
To see what Leslie's up to in the writing world, visit her website here.
---