You've probably heard of farm-to-table. But farm-to-campsite? Learn more about the new options popping up at KOAs from coast to coast!
Food: we love it, we need it.
Camping: we love it, we need it.
Bring those two together and you've got the perfect combination.
So, when you are preparing for a camping trip, what are your go-to food items? What do you buy at the grocery story to take along with you?
We are thinking your camping grocery list looks a little bit like this:
Hot dogs
Hot dog buns
Potato chips
Bacon
Eggs
Graham crackers
Marshmallows
Chocolate
Canned soup
Bagels
Cream cheese
Peanut butter
Jelly
Sandwich bread
Deli meat
Fruit
Yogurt
Though not all-inclusive, that is a pretty standard grocery list for camping. And there really isn't anything wrong with it — we just feel that the list could use some love, particularly in the area of fresh fruits, vegetables, and meats.
But don't worry, we are not about to try and deny you your rights to a good ol' campfire s'more.
No, instead we are here to share with you something you likely don't know: that there are some fabulous KOA sites across the country that have gardens and provide campers farm-to-table food options! What a great way to bring your two loves of food and camping together in a more healthy and environmentally-friendly way.
So let's dig into a few of these fabulous KOA garden and farm communities to show you some options to make your camping experience a more holistic and community-focused one (and also, a lighter one without all the extra unnecessary groceries). Just remember, this isn't a complete list. More and mroe KOAs are adding farm-to-campsite options for campers to enjoy – you might see this and more at your favorite KOA soon!
---
With approximately 30 hens in 24 varieties, this KOA has some stellar poultry options for campers and campsite neighbors. In addition, Hagerstown / Antietam Battlefield boasts a massive herb garden by the campground pool that is filled with squashes, tomatoes, kale, lettuces, and sweet potatoes. Cross eggs off your grocery list and pick some fresh ones up here — we promise you will taste the difference!
Free range chickens and turkeys are all the rage at this KOA site. They also sell fresh eggs in the camp store. Free range turkey sandwiches, anyone?
No need to bring any spices along with you to your Rapid City / Black Hills KOA. This site has fresh herbs to add some great local flavor to your dinner. They also have fresh squash, tomatoes, lettuce, cabbage, broccoli, and peppers. We smell dinner cooking!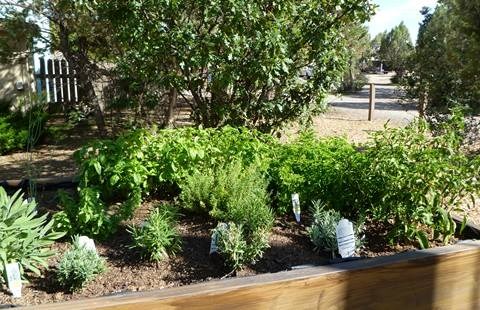 What sounds better than free veggies and herbs while camping? Durango's KOA Holiday offers this, as well as vertical fences full of grapes and other delicious fruit! We hear you can turn grapes into wine . . .
With 8 chickens on site, this KOA site loves giving away eggs. Whoever said there's no such thing as a free lunch was wrong.
The fresh garden full of veggies and tasty fresh eggs are a hit at this KOA campsite. And even better, they have a small working/petting farm. Now that's killing two birds with one stone.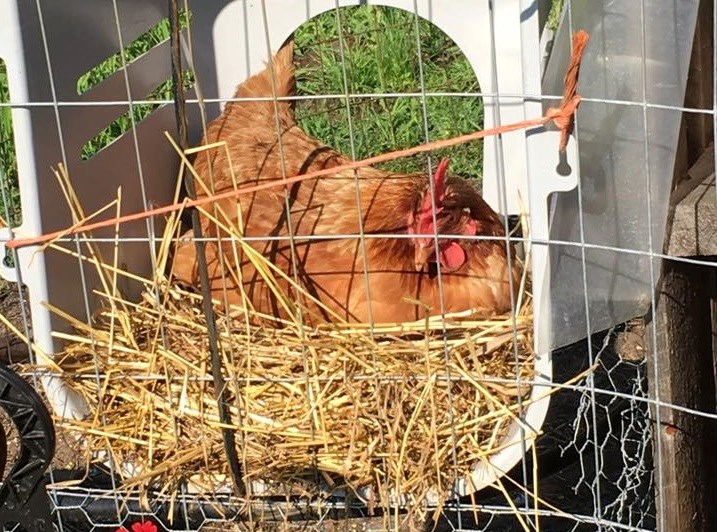 The store at the Honesdale / Pocono KOA Holiday has some extra special offerings for campers. In addition to selling fresh eggs laid by their hens, they also make the trip to a dairy farm about 15 miles down the road to pick up fresh milk, flavored milk, eggs, and most importantly, freshly made ice cream — all available at the store. We feel that heaven and freshly made ice cream are one in the same
This KOA also has a small petting zoo that kids (and adults too) love to pay a visit or two to. The chickens that reside in their zoo produce some tasty eggs that they sell at the Jacksonville N / St. Mary's KOA Holiday's camp store. Dinner and entertainment? We're sold.
Grand Island KOA Journey's vegetable garden is not only beautiful to look at, it is also delicious! With baskets available in the office, camp visitors can grab one and make their way through the garden to pick things such as tomatoes and cucumbers. A neighborhood farmer also shares his bounty with the campsite. All this fresh produce has made this site a hot spot for veggie-loving campers.
The Kamp Kitchen at the Buffalo KOA Journey is surrounded by an herb garden with lots of tasty herbs for the picking. No jars of expired dried herbs when camping here!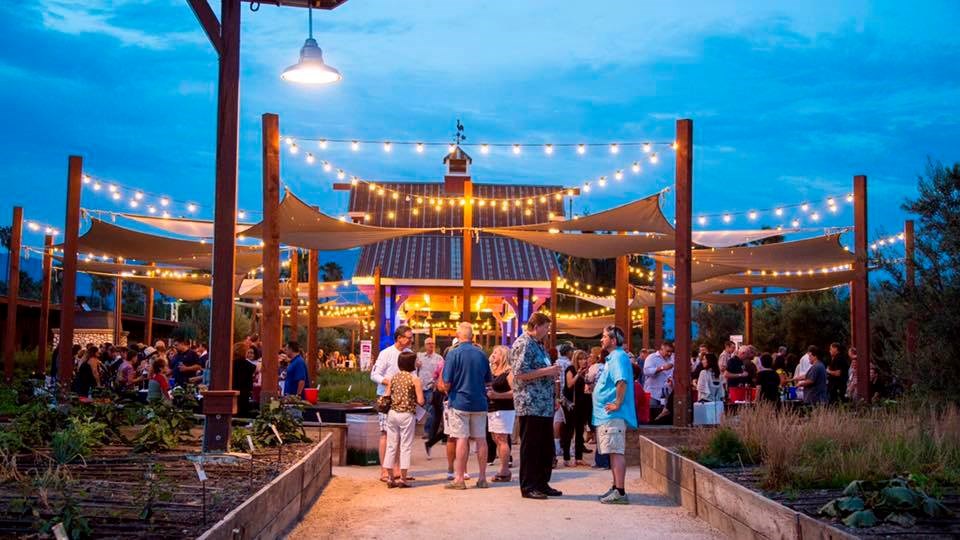 This KOA is proudly home to a fully-operational farm that guests can partake in and experience for themselves. And in proper L.A. fashion, they also have a farm-to-table dinner experience that is not to be missed. With fresh and local fruits, vegetables and herbs gathered from the farm's crops, the farm-to-table dinner pairs your meal with wine, spirits, or craft beer. Luxury camping, here we come!
Be ready for all the bees at this camp site. As honey beekeepers, the owners of the Augusta /Gardiner KOA Journey usually have three bee hives at one time. They also host BEE Ready for Spring, an event that works with a beekeeping company to bring in bees to use in teaching people how to become beekeepers. At this event, people can participate in training, learn tips, experience technology, purchase hives and equipment of their own, and more to join the beehive life. In addition, the site has a garden that campers can visit that is maintained by a team of workers. Lots of excitement to BEE had here!
With a very active blueberry farm, this campsite's u-pick option is an incredibly popular one. Blueberry pancakes, muffins, cake and cobbler anyone?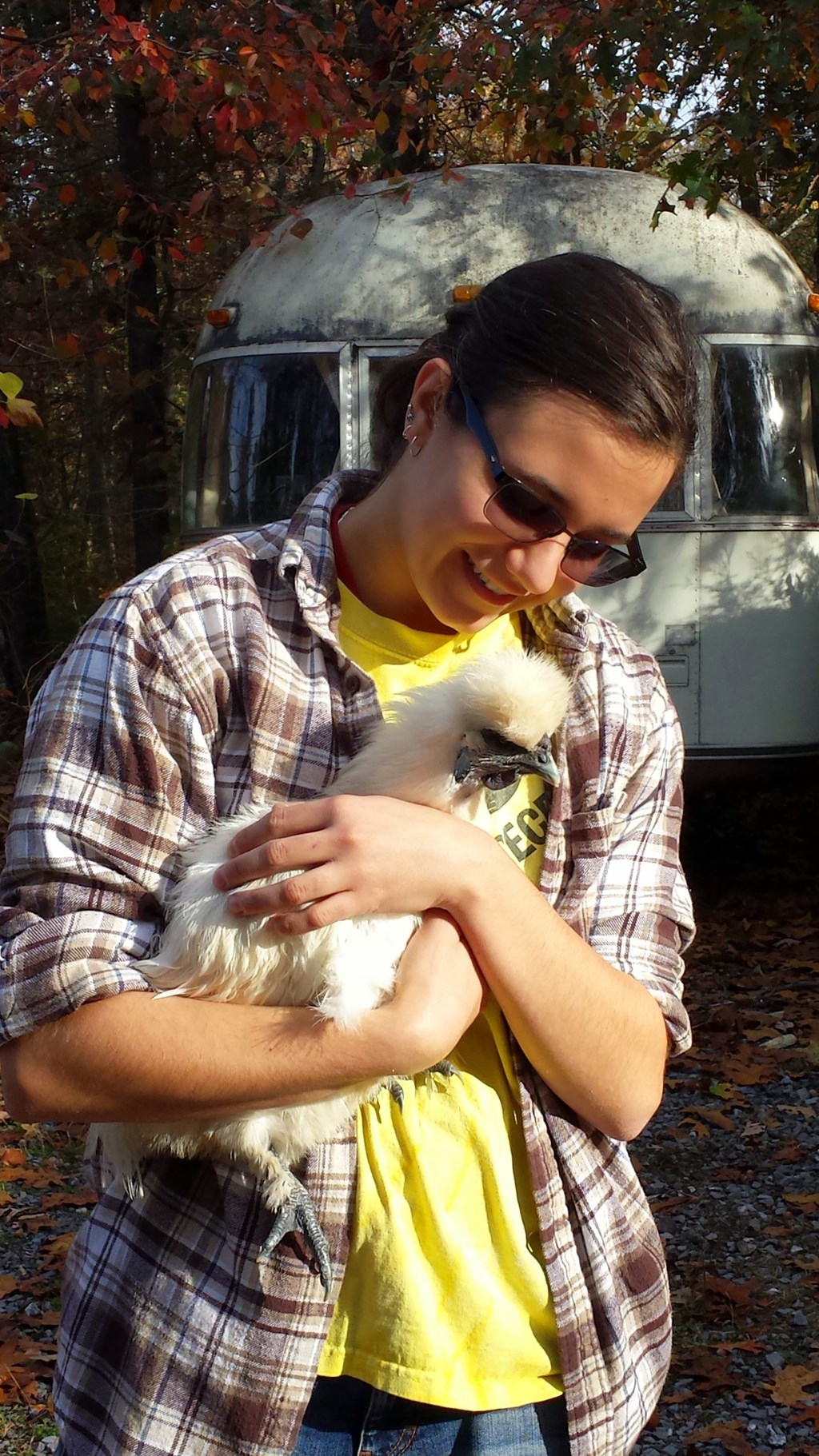 Maximizing the use of their resources, Harrisonburg / Shenandoah Valley KOA Holiday has free range chickens that they use for pest control, entertainment, and education. Their genius gumball machine contraption dispenses chicken feed for just a quarter. This allows the camp to pay for the chickens' food throughout the year, as well as by selling the chickens' delicious eggs. We are digging this gumball/egg combo.
This campsite believes in taking your burgers and salads to the next level with fresh lettuce, picked straight from its garden. Fresh herbs are available here as well, which is something that campers have come to love. Keeping it fresh and local here!
Featuring two 18 square foot gardens right at the entrance to the Camp Store, Saugerties / Woodstock KOA Journey adds convenient freshness to campground staples. Cucumbers and green beans are their best growers and biggest hits, but keep an eye out for radishes, too. While they might be limited in number they are a flavorful treat for campers.
Though not available quite yet, Elkhart Co / Middlebury KOA Holiday is planning on setting up a community garden as well as a chicken coup this year to serve campers. Stay tuned for more!
As you can see, there are some incredible offerings at KOA camp sites all over the country. Before embarking on your next camping trip, take a few minutes to check out the amenities at your sites and see if they offer fresh produce, herbs, or proteins. Not only will you save yourself the hassle of hauling extra groceries on your trip, you will also get a taste of the local flavor, which we guarantee will have you begging for more!
---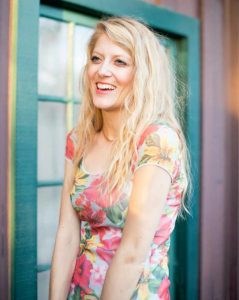 Leslie, a.k.a. Copy Girl, is a copywriter who gets butterflies from telling stories through words.
Her voice comes from a place filled with passion, dreams, and lots of sugar. "Cake over steak" is her go-to motto.
With over 10 years of experience in crafting words, and years of embarking on travels that have taken this Montana girl to some incredible places, Leslie love the adventures of both body and mind her writing takes her on.
Everywhere she goes, she takes this advice with her:
"Hold on to your divine blush, your innate rosy magic, or end up brown." – Tom Robbins, Jitterbug Perfume
To see what Leslie's up to in the writing world, visit her website here.
---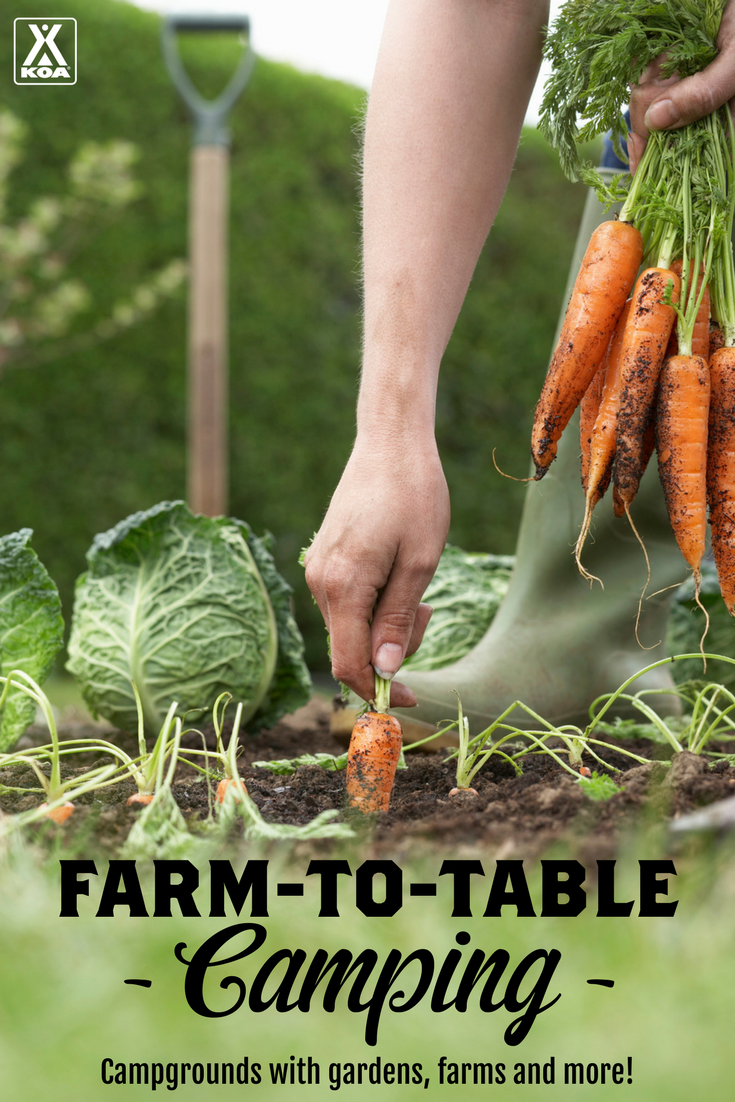 Save
Save