How to Sanitize Your RV Water System | RV Maintenance Tips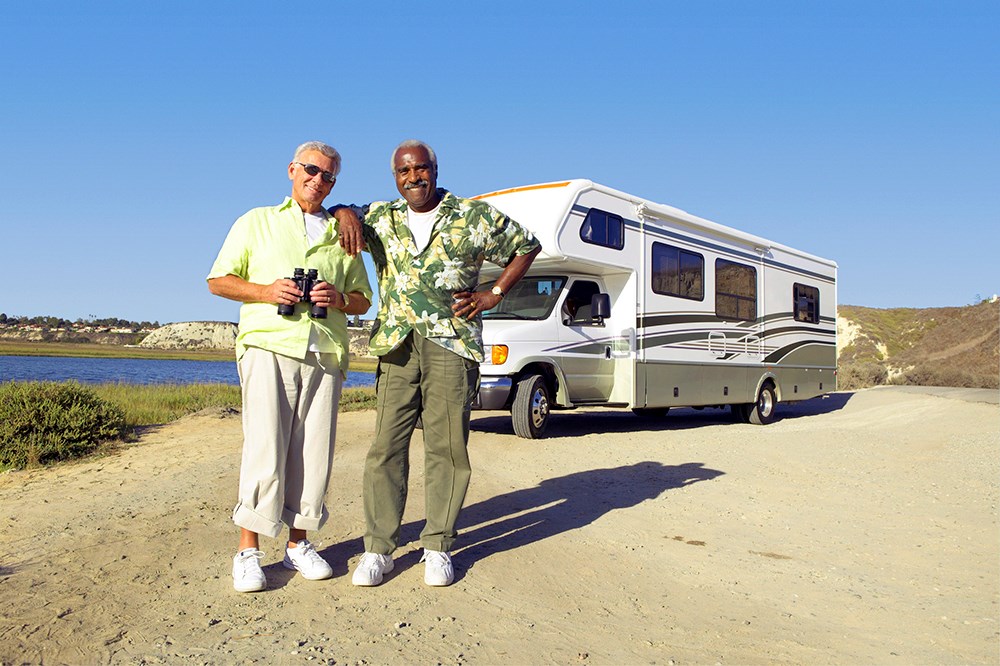 The water system in your RV is one of the most important on your rig. Providing the water you use to wash dishes, take showers and drink, it's crucial that you sanitize the system periodically to ensure the water is clean and safe as possible. In this video, RV expert Mark Polk demonstrates who to sanitize your RV plumbing system.
Top Tips From This Video
At a minimum, it is recommended that you sanitize your RV water system every spring when you take your RV out of storage
If you notice that water seems stale or has an order it's probably a good idea to sanitize the water system
Regular Clorox bleach can be used to complete the sanitizing process – just make sure you use a product for sanitation or disinfection
You'll also need a measuring cup, a one gallon pitcher of potable water and a small funnel
To start sanitizing process, start by draining your water heater and turning off any source of water to the RV and opening a hot water faucet to relieve any water pressure
To drain the tank, remove the plug at the bottom of the tank – also open the relief valve at the top of the water heater to assist with draining
never drain a water heater when it is hot or under pressure
If you have an on demand water heater, consult your heater's owners manual
Locate the low point water drain lines and open to let the water out
Locate the drain for the fresh water holding tank and drain
Turn the water pump on for a few moments to force remaining water out of the system
When water is done draining, close all the drains you previously opened
Now that most of the water is out of the water system, take a quarter cup of household bleach for every 15 gallons of water that your fresh water tank holds
Use the gallon jug and funnel to add bleach and water until the freshwater tank is almost full
Turn the water pump on and open a hot water faucet to fill the water heater
When the water heater tank is full, open all hot and cold faucets one at a time and run the water until you smell bleach at each faucet
Close faucets and allow bleach water to sit in the system for at least 12 hours
Drain the entire system again and refill the fresh water tank with potable water
Open all faucets and run water until you no longer smell bleach – this make require a few repeats
---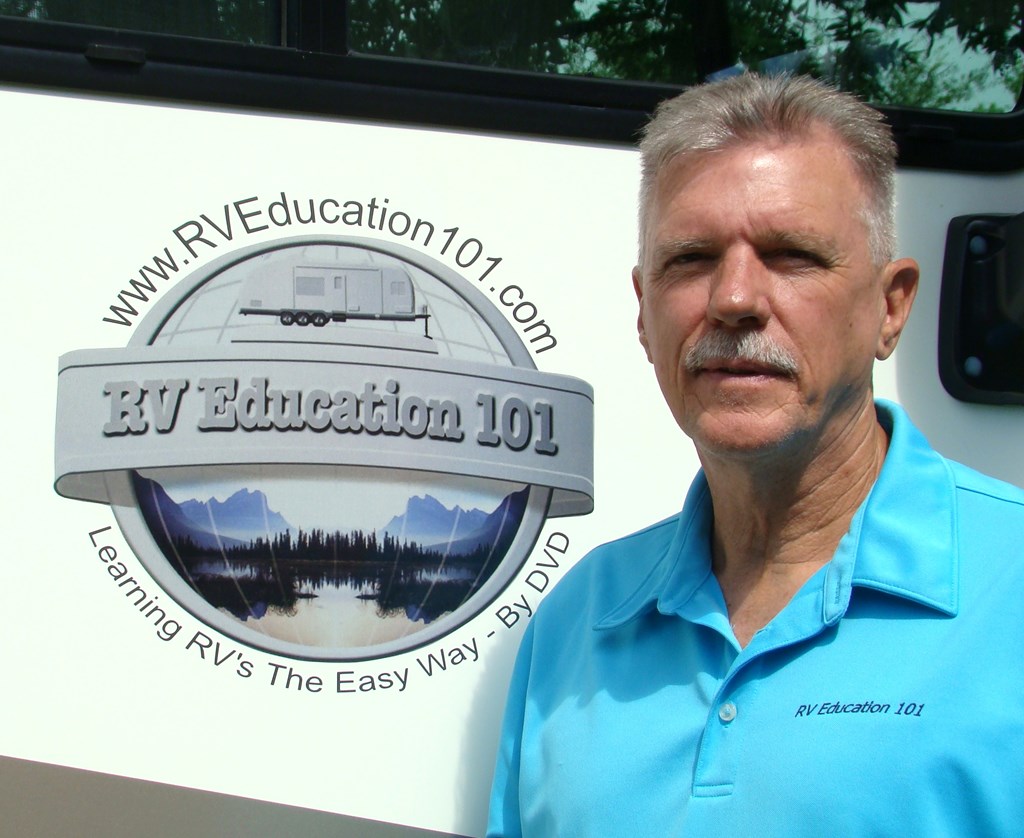 KOA's resident RV expert, Mark Polk, and his wife Dawn started RV Education 101 in 1999. Since that time RV Education 101 has helped educate millions of RV owners and RV enthusiasts on how to properly and safely use and maintain their RV. Mark's favorite past times are RVing in their 35-foot Type A motorhome, and restoring vintage RVs, classic cars and trucks. For more information on how to learn about RVs the easy way, visit RV Education 101. Be sure to check out their RV Online Training Site too!
---