Learn how to install new flooring in your RV with this handy how-to video!
Is your RV flooring looking old and tired? In this RV DIY video, RV Expert Mark Polk demonstrates how to give your home-away-from-home a new look by updating that old RV flooring.
Top Tips From This Video
Spend time thinking about the type of flooring you'll want – this video uses woven vinyl that's attractive and durable
Remove existing flooring before beginning installation
Prepare your floor by making sure it is clean, dry, flat and dry with no dirt, dust, wax, glossy paint or foreign materials
Sand any uneven surfaces or fill gaps as necessary
The woven vinyl in this video requires a solvent-free, latex resin adhesive that works with vinyl and is acclimated on site – temperature needs to be no less than 65 degrees Fahrenheit during this process
Spread the vinyl flat for 30 minutes before applying it to the floor
Consider making a template, or using the old carpet or flooring, to accurately cut your vinyl
When cutting be sure to keep your blade sharp to ensure accurate cuts
Apply your adhesive directly to the RV floor using a V-notch trowel, then allow it to get tacky before applying your vinyl
Remove air bubbles with a roller and trim edges to fit
---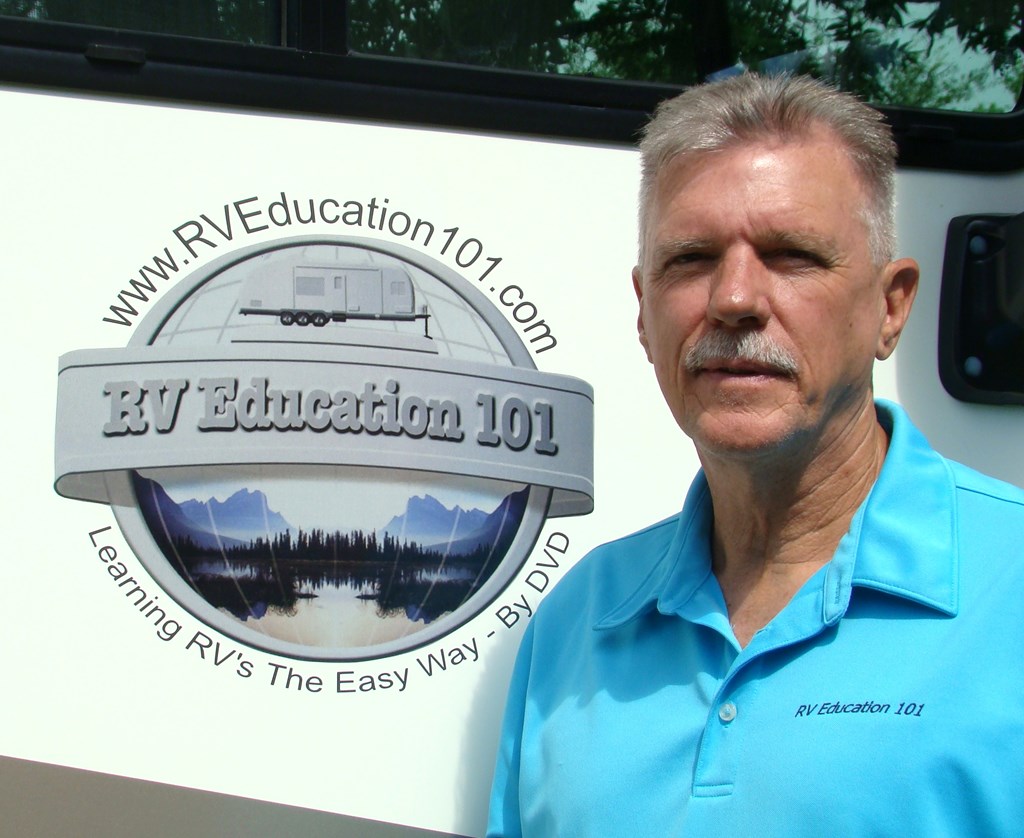 KOA's resident RV expert, Mark Polk, and his wife Dawn started RV Education 101 in 1999. Since that time RV Education 101 has helped educate millions of RV owners and RV enthusiasts on how to properly and safely use and maintain their RV. Mark's favorite past times are RVing in their 35-foot Type A motorhome, and restoring vintage RVs, classic cars and trucks. For more information on how to learn about RVs the easy way, visit RV Education 101 and their RV Online Training site.
---