If you love good food, you'll want to check out these restaurants for foodies in Florida.
Boasting hundreds of miles of beaches, some of the country's best fishing, the Beach Boys' favorite Key Largo, and of course the wonderful world of Walt Disney, Florida obviously has a lot to offer both locals and travelers alike.
However, something that may not be so obvious is the fact that Florida has some truly fabulous food.
From seafood to barbeque, Mexican to American, and much more in between, the southeastern-most state in the United States is no longer just a destination for its entertainment attractions. Florida is now a foodie state where you will quickly and easily find yourself in culinary heaven.
---

Soho Sushi | Tampa
You can expect most sushi restaurants in Florida to be pretty good, since the fish they're using is likely fresh. And, if you're coming from a landlocked state, chances are good you'll think almost all sushi restaurants in Florida are really good.
However, according to locals, the top sushi restaurant in the Tampa area is Soho Sushi. But if you're hungry and looking for a quick meal, don't come here during happy hour or regular dinner time, or else you'll be looking at a fairly long wait to dive into those rolls.
Speaking of rolls, Soho is certainly the master of rolls in this neck of the woods. With roll names such as "The Torpedo," "The Hulk," and "The Havana Roll," these rolls are packed full of a lot of punch.
KOA Menu Favorite: The Rainbow Roll with Peach Sake
For more information, please visit https://www.sohosushi.com/sushi/.
KOAs Nearby
St. Petersburg /  Madeira Beach KOA Holiday
---

USS Nemo | Naples
If you are in the mood for some oh-so-fresh seafood cuisine, then USS Nemo will make all your fishy dreams come true.
This restaurant has won multiple awards, and has for many years been dubbed the best restaurant in the city. It has also received the following accolades from the New York Times: "Almost worth a trip to Naples in and of itself."
Fresh is the norm here, and you can expect nothing less than fish right out of the sea right out the back door. And trust us, you'll be able to taste the difference. The best part about this restaurant is that it offers seafood, as well as other land-based foods prepared in a variety of ways. From Mediterranean style, to Indian, and beyond, a plethora of options are available here.
Serving both lunch and dinner, whenever you choose to dine at USS Nemo, you're going to want to make a reservation — the delicious food here is no secret.
KOA Menu Favorite: USS Nemo's signature dish — the Miso-Broiled Sea Bass
For more information, please visit https://ussnemorestaurant.com/.
KOAs Nearby
Naples / Marco Island KOA Holiday
---

Mai Kai | Ft. Lauderdale
While the food at this restaurant is certainly good, the reason this place has landed on our list of top places to eat while in Florida is because the entertainment that accompanies your food at Mai Kai is not to be missed.
In true Polynesian style, you'll love munching down on tasty South Pacific treats while watching native dancers perform some truly incredible routines.
In a matter of minutes you'll feel as if you've been teleported to the South Pacific. From the food to the music, the decor to the entire ambiance, Mai Kai is totally authentic. It even features real South Pacific artifacts such as tiki torches and tiki sculptures.
KOA Menu Favorite: Macadamia Encrusted Mahi Mahi
For more information, please visit http://maikai.com/.
KOAs Nearby
---

Bennett's Fresh Roast | Fort Myers
Though it may be a bit of a stretch to consider this a restaurant, we are always open to any excuse that allows us to work some more donuts into our lives.
And at Bennett's Fresh Roast, you are in for quite a treat.
This place fries over 15,000 donuts every month and serves them to the hungry mouths of locals and tourists. These donuts aren't just your average grocery store donut either. At Bennett's, the donuts are made from scratch and hand-cut (and trans fat free, but we'd love them either way).
You can also get a great start on your day here with some of their delicious freshly-roasted coffee, of which they brew over 800 pounds a month!
We aren't sure there is possibly a better combo that a fabulous donut and a hot cup of coffee. We hope you'll love Bennett's as much as we do!
KOA Menu Favorite: Strawberry Iced and S'mores donuts
For more information, please visit http://www.bennettsfreshroast.com/.
KOAs Nearby
---

Bay Bay's Chicken & Waffles | West Palm Beach
While the specialty at this restaurant is quite obvious, there is so much more. Even the expected chicken and waffles at Bay Bay's are sure to be beyond your expectations.
In our opinion, few things sound better than a Hot Donut Waffle drizzled in white donut glaze and chocolate sauce. Well, maybe a Red Velvet Pecan Waffle infused with chopped pecans and topped with vanilla and chocolate sauce.
But don't be too distracted by the tasty waffles. Bay Bay's also serves up some mighty tasty Sirachi Wings and top-notch Collard Greens.
KOA Menu Favorite: Apple Smoked Bacon Waffle with a side of Mac & Cheese.
For more information, please visit http://www.baybays.com/.
KOAs Nearby
West Palm Beach / Lion Country Safari KOA
---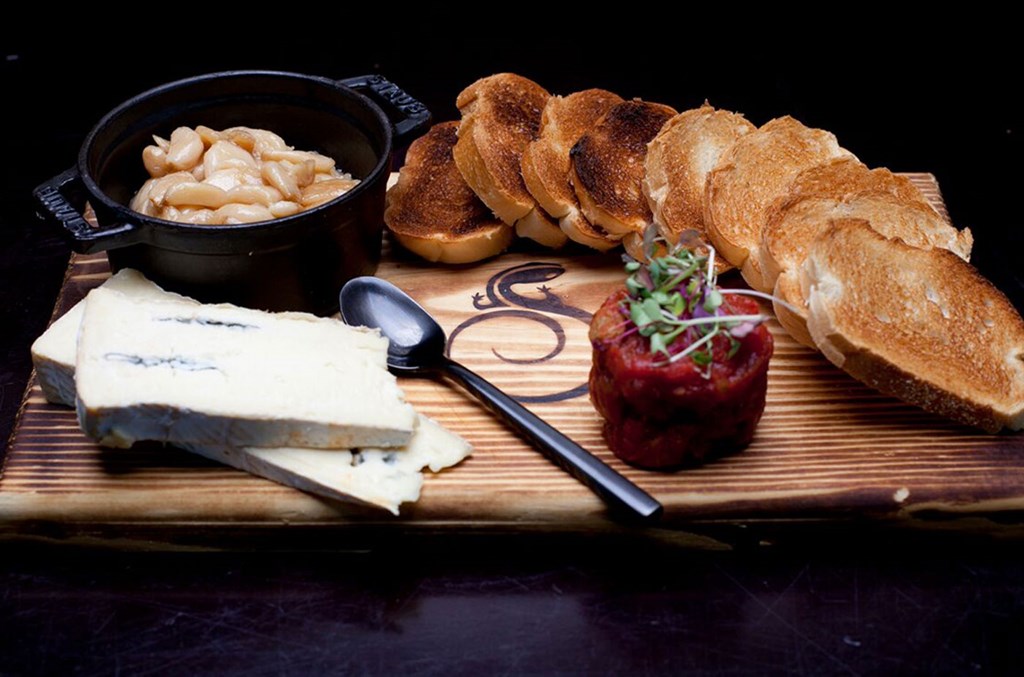 Eleven | Kissimmee
If steak and some of the best views in Florida are what you're after, then you're going to love Eleven.
Perched on the 11th floor of the Reunion Resort, you can indulge in meals at Eleven that leave you feeling absolutely fabulous.
With appetizers that include Yuengling-battered lobster tail with caramelized onion syrup and Applewood bacon, our mouths are watering just at the thought.
But after dinner is where the real magic happens. You won't want to miss a cocktail on the rooftop patio while watching the best show in town — the Magic Kingdom's firework display.
At Eleven, you've got a front-row seat.
KOA Menu Favorite: Cedar Planked Salmon with Salt and Vinegar Steak Frites
For more information, please visit https://www.reunionresort.com/dine/eleven.
KOAs Nearby
Orlando SE / Lake Whippoorwill KOA Holiday
Orlando / Kissimmee KOA Holiday
---

MOJO Old City BBQ | St. Augustine
A trip to Florida wouldn't be complete without a good BBQ meal. And you will certainly find that at MOJO Old City BBQ.
Bringing together barbecue styles from different parts of the United States, MOJO definitely has something for everyone.
You can be sure you'll find barbecue favorites such as pulled pork sandwiches and beef brisket, but you'll also find a lot more.
Here you can opt to dig into other Southern favorites including catfish, buttermilk fried chicken, and some fabulous homemade banana pudding for dessert.
And when dining at MOJO Old City, delicious food isn't all you'll get. Diners at this eatery can enjoy live music while digging into their BBQ.
KOA Menu Favorite: "The Smitty" Sandwich with a side of Creamy Cole Slaw.
For more information, please visit http://mojobbq.com/.
KOAs Nearby
St. Augustine Beach KOA Holiday
---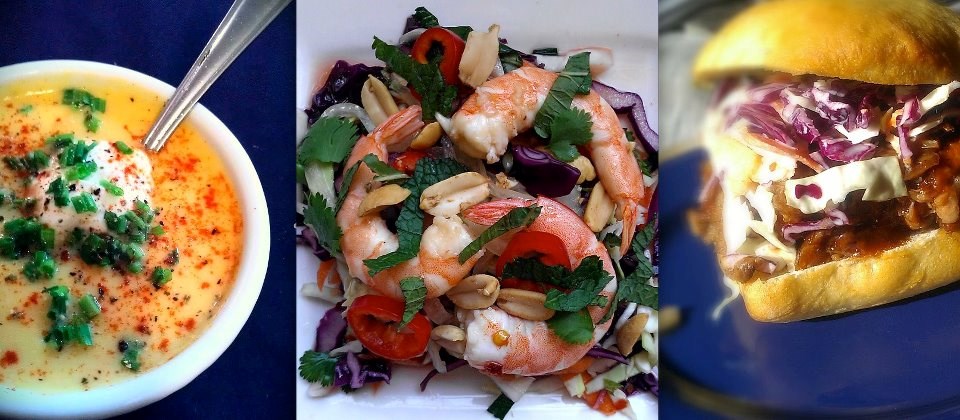 Carmen's Lunch Bar | Pensacola
Though small, this place is mighty.
Lunch and tapas are the speciality here, and boy does Carmen's have them figured out. Lunch is served from 11 a.m. – 4 p.m., and the tapas roll out from 4 – 8 p.m.
Known for its homemade soups, fresh salads, tapas, and sandwiches, Carmen's has a lot to offer diners.
The restaurant's boutique wine selection gives your lunch that little bit extra special feeling, and you'll love the desserts.
KOA Menu Favorite: Gluten Free Spanish Crab Cazuela with a Cranberry-Orange Bubble "Soda"
For more information, please visit http://www.carmenslunchbar.com/.
KOAs Nearby
Gulf Shores / Pensacola West KOA
---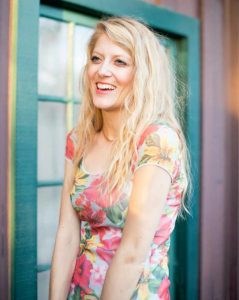 Leslie, a.k.a. Copy Girl, is a copywriter who gets butterflies from telling stories through words.
Her voice comes from a place filled with passion, dreams, and lots of sugar. "Cake over steak" is her go-to motto.
With over 10 years of experience in crafting words, and years of embarking on travels that have taken this Montana girl to some incredible places, Leslie love the adventures of both body and mind her writing takes her on.
Everywhere she goes, she takes this advice with her:
"Hold on to your divine blush, your innate rosy magic, or end up brown." – Tom Robbins, Jitterbug Perfume
To see what Leslie's up to in the writing world, visit her website here.
---