RV expert Mark Polk discusses the consumable items he never leaves home without.
When you go camping at your favorite KOA, there are essential items, nice to have, but not necessary, items and consumables. In this video, Mark shares his top consumable items for RVing.
Top Tips From This Video
Always have holding tank treatments on hand to treat your black and gray water tanks.
Stock up on toilet paper designed for RV use

To see if your toilet paper is compatible with your RV waste water system, see if a sheet breaks down easily in water

Laundry soap and dish soap are must-haves
Keep a well-stocked cabinet of first aid supplies and over the counter medications

If you need prescriptions makes sure to have them filled and ready to go

Hand sanitizer and hydrogen peroxide spray are handy to keep in the compartment where the sewer connection is made as well as inside your RV
Keep disposable gloves handy for chores and maintenance
Spray lubricant, such as Boeshield T-9, can help with a number of tasks around your RV
---
About the Expert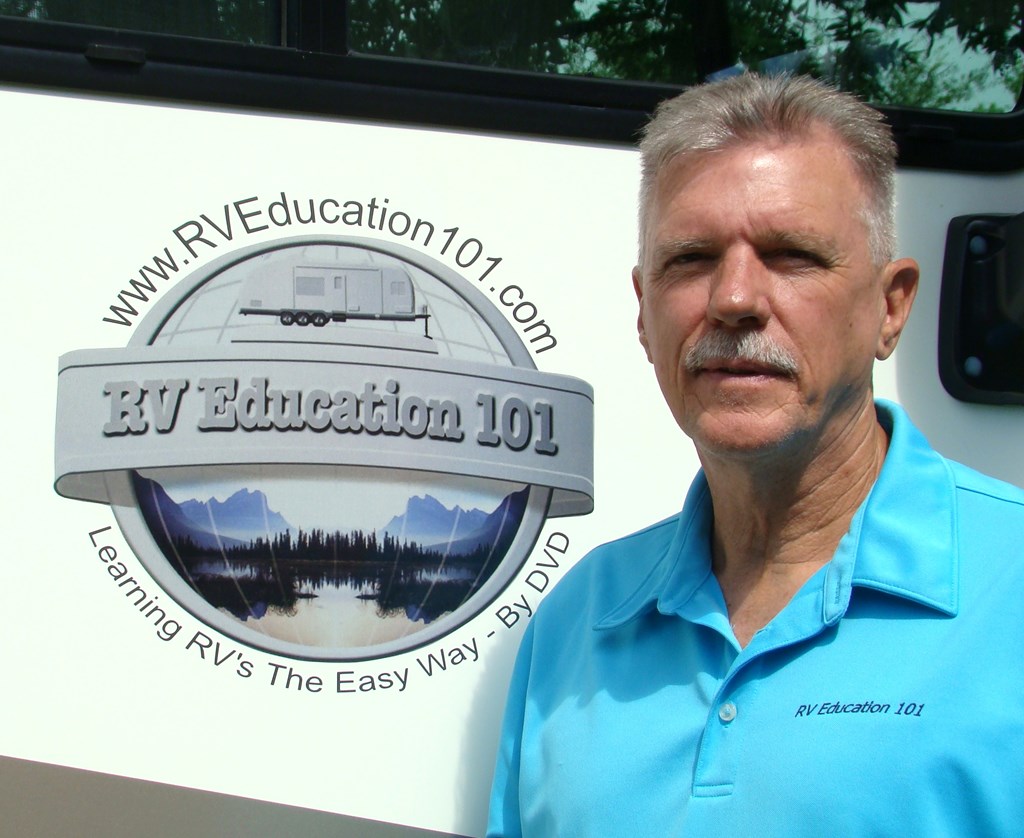 KOA's resident RV expert, Mark Polk, and his wife Dawn started RV Education 101 in 1999. Since that time RV Education 101 has helped educate millions of RV owners and RV enthusiasts on how to properly and safely use and maintain their RV. Mark's favorite past times are RVing in their 35-foot Type A motorhome, and restoring vintage RVs, classic cars and trucks. For more information on using, enjoying and maintaining your RV visit RV Education 101.
---