Camping can be the perfect way for busy families to reconnect. Add these fun games and activities to your next camping trip to make your next camping trip even better.
We have all heard the statistics. Kids just do not get enough time to play outside anymore. Recess has been shortened, neighborhoods are not as active, and video games draw children indoors.
The campground is the perfect antidote to this situation, providing plenty of space to play, along with time to enjoy new activities together as a family.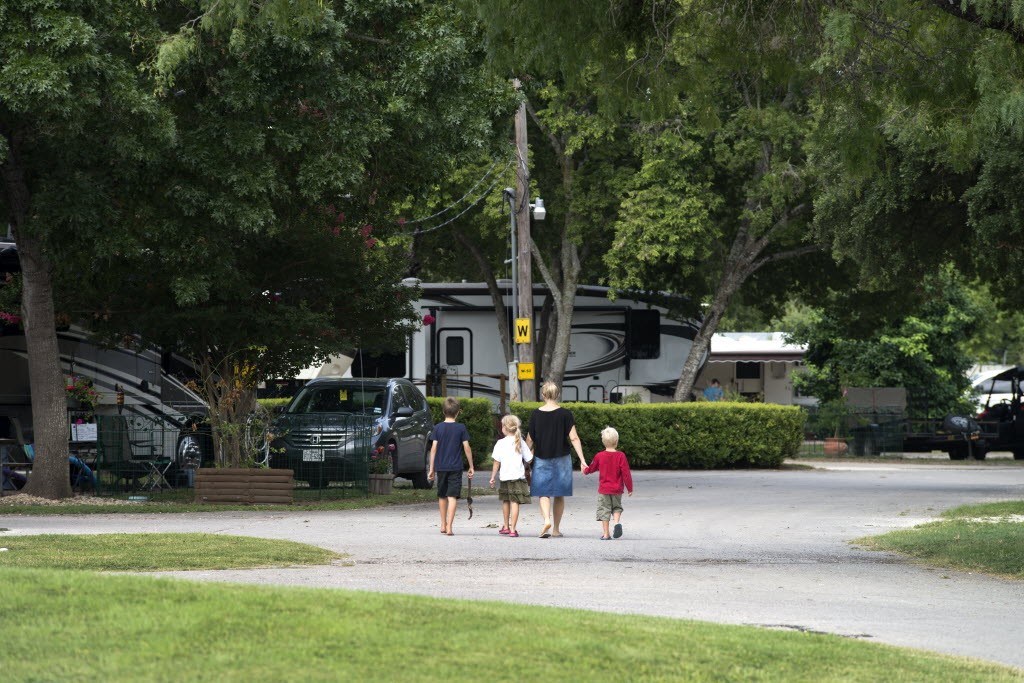 Now what to do with all that space and time?
As much as kids love to swim and climb on the playground, they also love it when their parents get silly and play with them. Our boys beg us for endless rounds of hide and seek and tag.
If you are looking for opportunities to get active and spend some quality time with your children at the campground, all you have to do is think back to your own childhood. It might surprise you to realize how many games you already know and can teach your kids.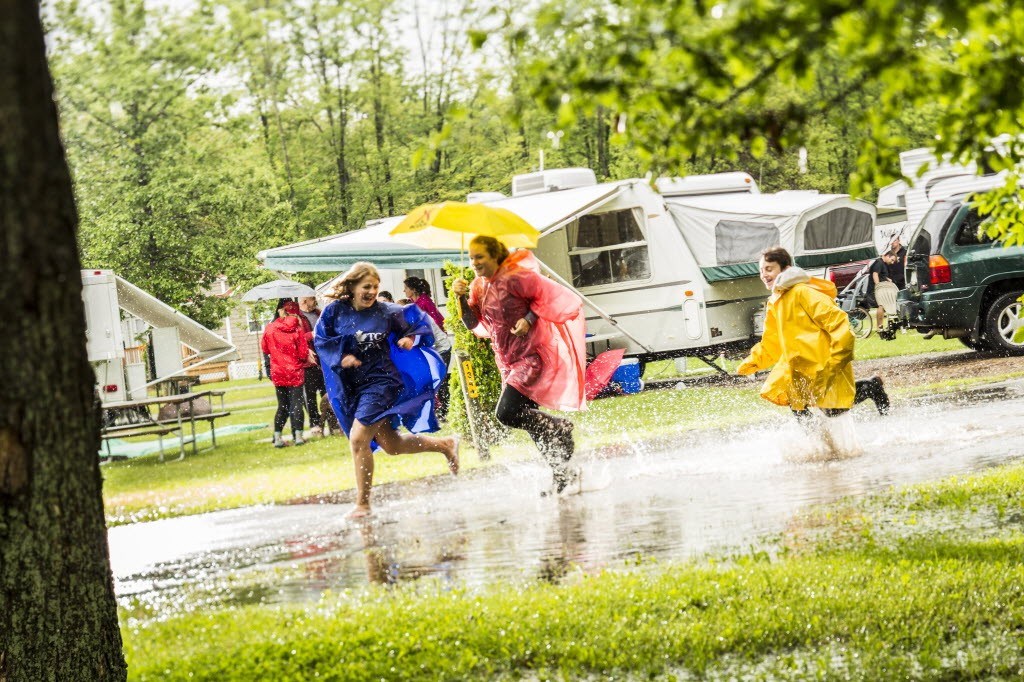 Need a memory jogger? How about Red Light Green Light, Mother May I, TV Tag, Red Rover, Four Square, Kick the Can, Blind Man's Bluff, and Spud? If you are looking for something more relaxing, try marbles, jacks, or Cat's Cradle.
Water is always a huge hit, and you can't go wrong with an old-fashioned water balloon toss. Or try setting up a target for kids to aim at with their water guns. Sponge tosses and water bucket relays will always keep hoards of kids entertained.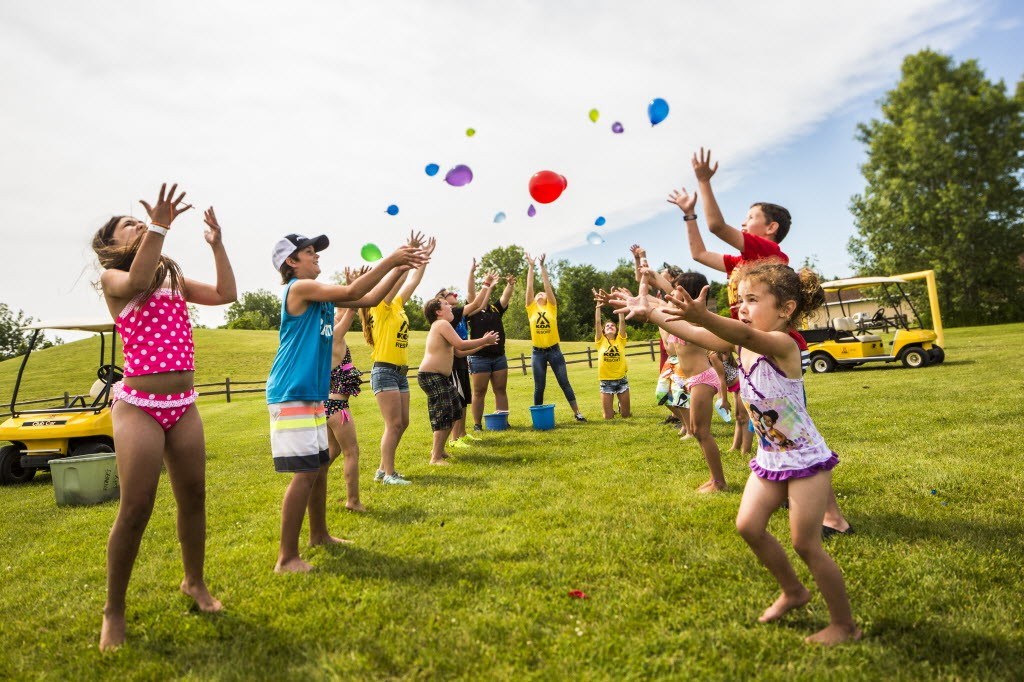 We keep a bin of sports equipment in our travel trailer, and our boys cycle through the soccer balls, footballs, and baseballs all day long. What else should you stock? Jump ropes, badminton, paddleball, lawn bocce, and corn hole are big hits with kids of all ages.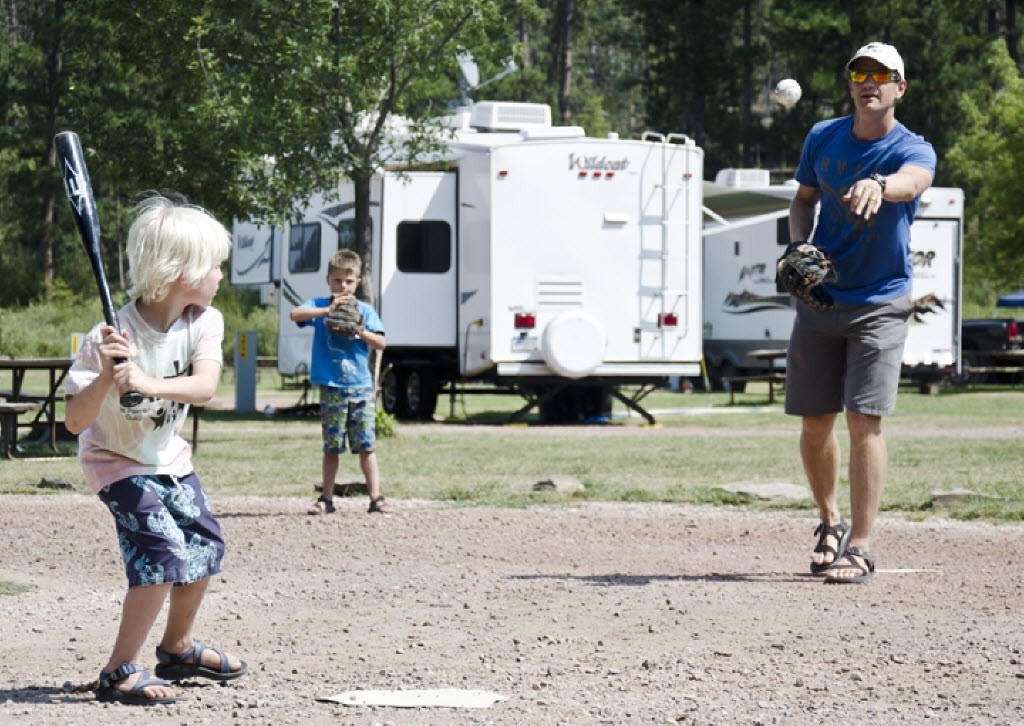 What do all of these activities have in common? First of all they are great for 2, 4, or 20 kids. In most cases, the more the merrier–we love it when our boys meet new friends at a campground. Second, they don't take a lot of effort and preparation from the adults. Parents and grandparents are on vacation also, and everyone should be joining in on the fun. Third, you all probably know how to play most of these games already. That means you can leave your instruction manuals and lists at home.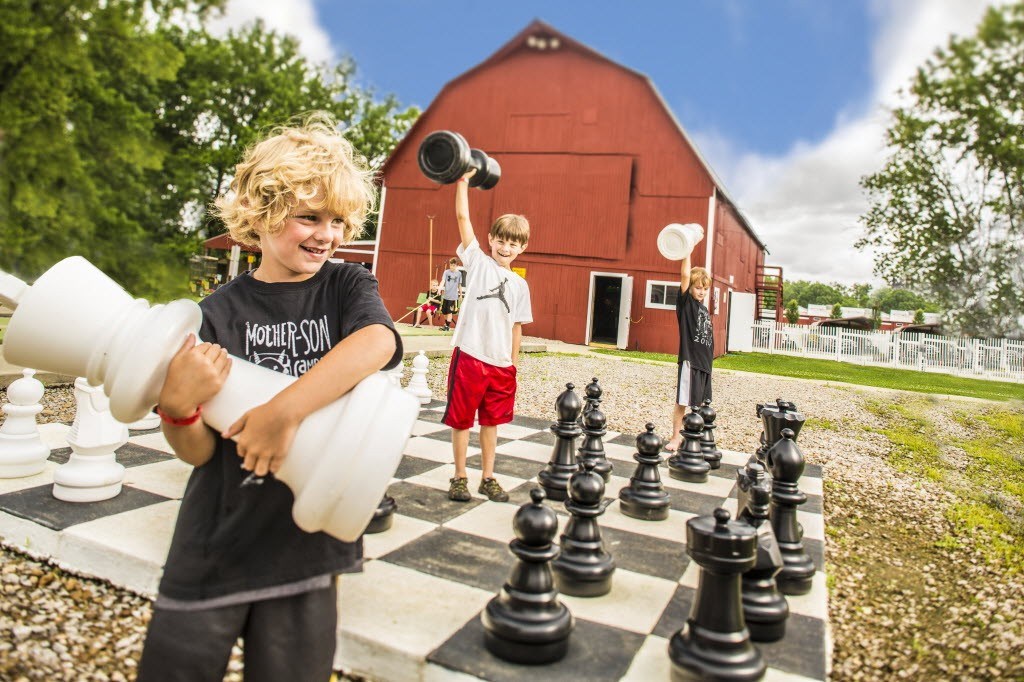 Next time your kids ask you to play with them at the campground, don't sweat it. You already know a ton of fabulous games that they are going to be so excited to learn. Now it's time to have fun!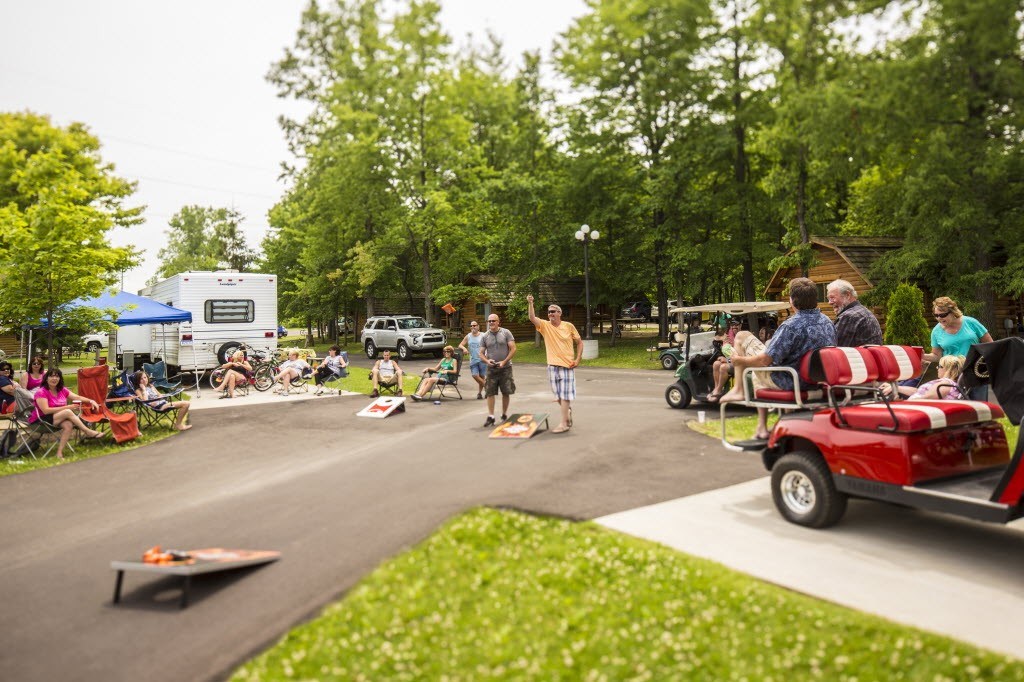 ---
Stephanie and Jeremy Puglisi are the co-hosts of RV Family Travel Atlas, a weekly podcast available in the iTunes store and on their blog. They are also parents and educators who seek out adventure with their three young children and an RV. You can follow their family shenanigans on Facebook, Twitter, and Instagram.
---