LISA + KEVIN KERPER
Story from Lisa and Kevin Kerper via Instagram (@lisakerper and @kerpman789)
When Kevin and I (Lisa) first started dating, we connected early on by hiking around beautiful Eastern Pennsylvania.
One particular weekend, we wanted to stay an extra night and booked a rustic camping cabin for two at the Delaware Water Gap / Pocono Mountain KOA. Instantly, we fell in love with the campground!
Over the course of two years, we have visited this same KOA campground location multiple times – whether it was winter, spring, or for our annual Valentine's Day weekend getaway.
For one very special Valentine's camping weekend, we quickly packed our belongings, kissed our kitties goodbye, and drove off in the car to an unforgettable weekend!
Every night during our Valentine's weekend getaway, we enjoyed a crackling campfire while listening to music in -16 degree weather (brrr!). We cuddled, laughed, smiled, and made tasty food.
Before we knew it, it was our last night – we made the most of it by grilling steaks, singing, and slow dancing. In the middle of a song and in our big orange puffy jackets, Kevin asked me to be his wife. He got down on one knee right there in front of our cozy cabin! Our home away from home.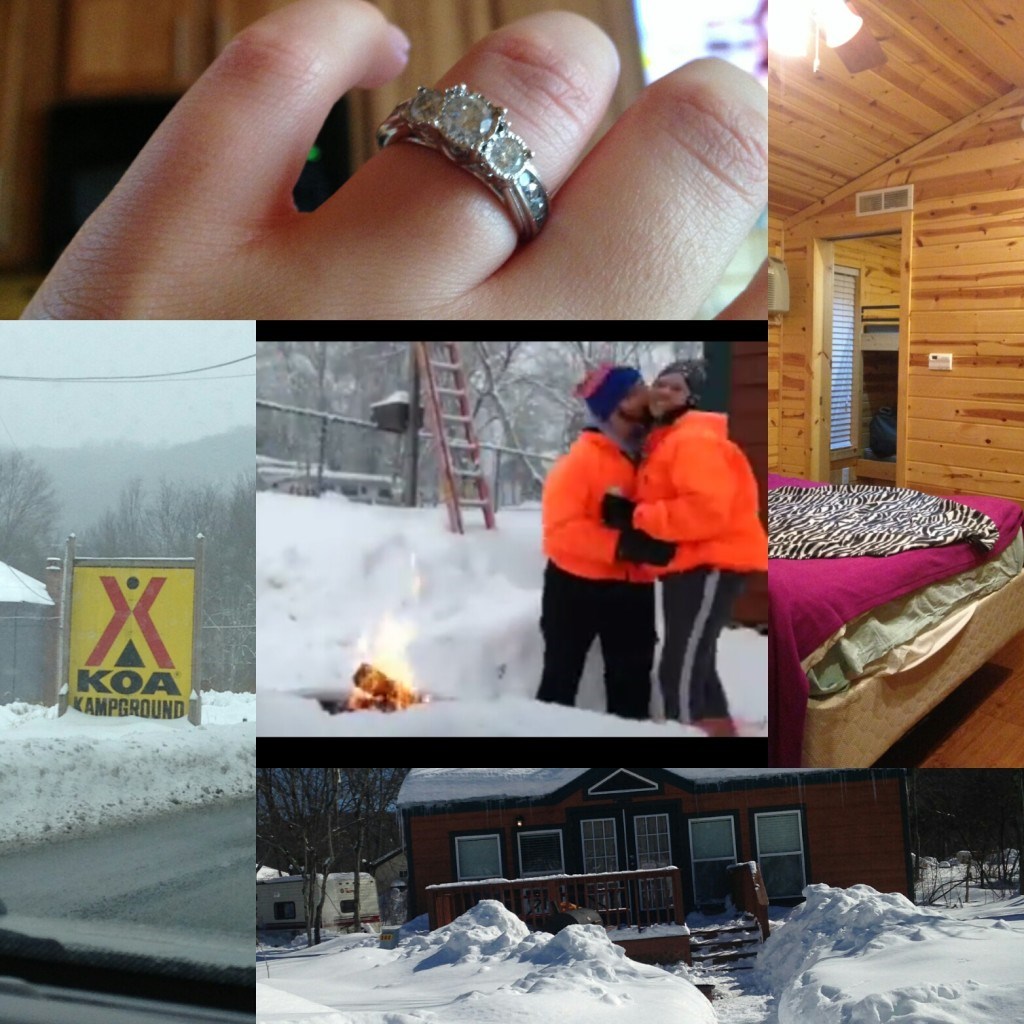 A year later we are married, and anticipating our return for our Valentine's Weekend getaway at the Delaware Water Gap / Pocono Mountain KOA. Thank you KOA for being the best thing we've stumbled upon!
Here's to happily ever after.
–Lisa and Kevin Kerper <3
Save